"13 Reasons Why" is on the cover of Entertainment Weekly this week, and we're in love
It's been six weeks since 13 Reasons Why was released on Netflix but the buzz surrounding the show hasn't slowed down — its only gotten bigger. Just days following the announcement that the series would return for a second season, Entertainment Weekly released it's newest magazine cover, featuring 13 Reasons Why stars Dylan Minnette and Katherine Langford.
13 Reasons Why, which was adapted from the book of the same name by Jay Asher, was thought to be a one-season show, as the book doesn't have a sequel, but the speculation surrounding a second season began immediately after the series hit Netflix.
In the new issue of Entertainment Weekly, Langford and Minnette open up about working on the one of the biggest shows of the year.
Since its release, the series has been at the center of some serious debates, including whether or not the show glamorized suicide, if the formatting of the series undercut the message, and whether Netflix should have done a better job warning viewers about the graphic content in episodes of the series. In a behind the scenes interview from the cover shoot, Minnette seemed to coyly addressed criticism, saying, "There's a lot of different fan reactions to the show. I think it's specific to every person."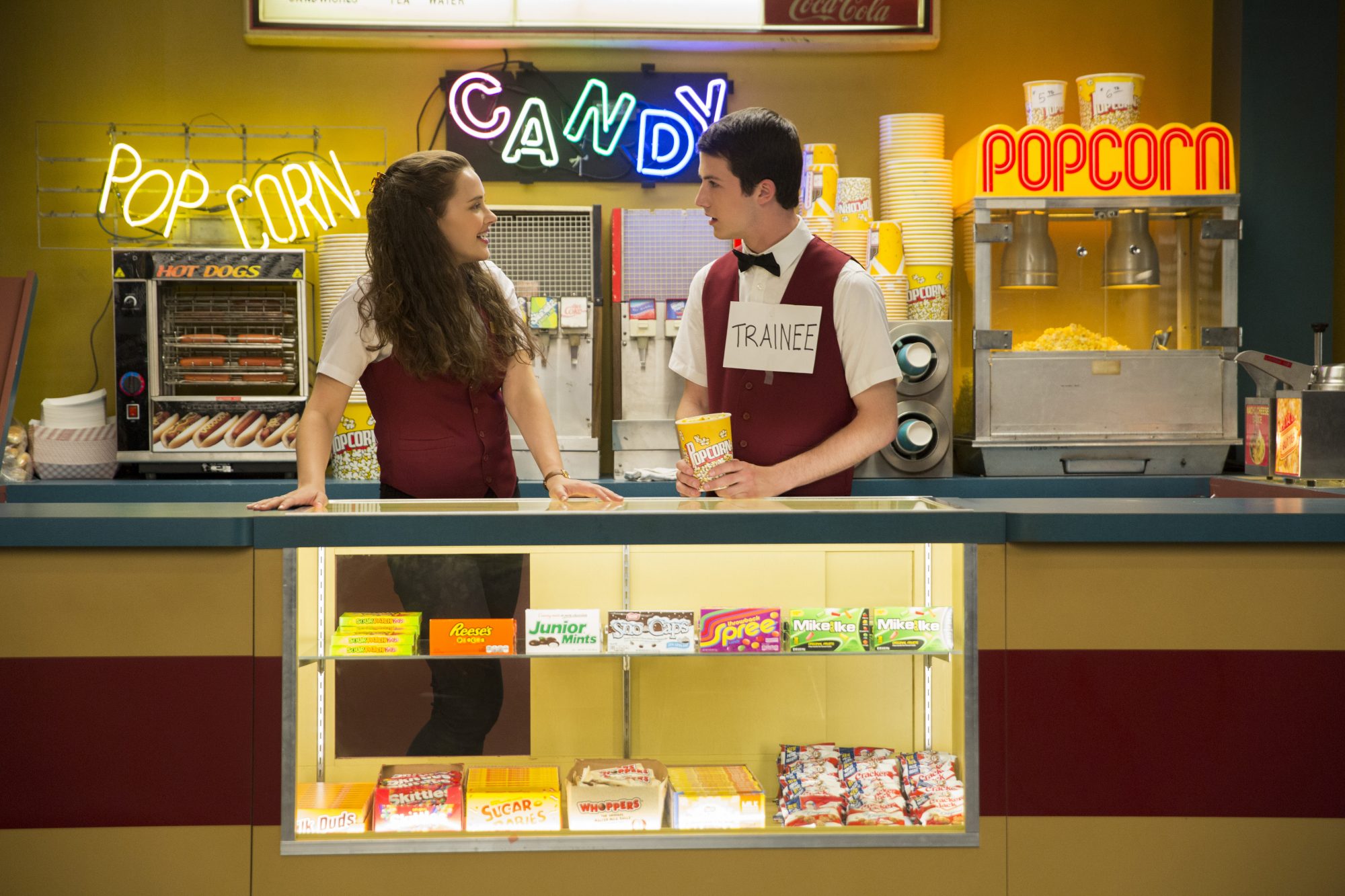 Minette added that the cast has gotten a lot of positive feedback from fans in their everyday encounters. He said, "Some people just come up and say, 'your show has done amazing things for me and my friends."
Showrunner Brian Yorkey announced, in a separate interview with EW, that the second season of the show would pivot a *little* bit away from Hannah Baker (who would still remain a central character), and would center on the aftermaths of events that took place during the first season, specifically how Jessica is recovering from the trauma of her rape, Bryce facing consequences for raping Jessica and Hannah, whether or not Alex survives his suicide attempt, and how the incessant bullying is affecting Tyler.
The Entertainment Weekly cover featuring Minnette and Langford hits stands on Friday and we can't wait to get the scoop on all things 13 Reasons Why!