Freeform's 13 Nights of Halloween lineup is finally here
The time has finally arrived! Halloween is just around the corner (seriously, how is it almost the end of October?), which means that Freeform's infamous 13 Nights of Halloween is finally here!
The network released the schedule earlier today and as always, there's a ton of good movies in store! Just like previous years, most of the movies are family-friendly and the lineup includes some of our Halloween favorites, like Frankenweenie (seriously have you guys seen this? It's the BIGGEST tearjerker of all time), Practical Magic, and of course, Hocus Pocus.
You can check out the full lineup below for days and times each movie is showing. And the good news (besides, you know, Halloween movies) is that if you miss a movie, you'll have multiple chances to see it!
Wednesday, October 19
5:30 p.m.: The Nightmare Before Christmas
7 p.m.: R.L. Stine's Monsterville: Cabinet of Souls
9 p.m.: Hocus Pocus
12 a.m.: Corpse Bride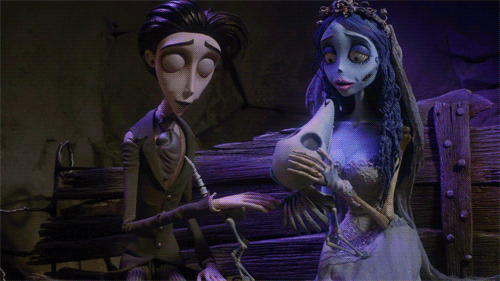 Thursday, October 20
3:30 p.m.: The Nightmare Before Christmas
5 p.m.: Hocus Pocus
7 p.m.: The Addams Family
9 p.m.: Addams Family Values
12 a.m.: The Final Girls
Friday, October 21
4:30 p.m.: The Addams Family
6:30 p.m.: Addams Family Values
8:30 p.m.: Sleepy Hollow
12 a.m.: Frankenweenie
Saturday, October 22
7 a.m.: Spooky Buddies
9:10 a.m.: ParaNorman
11:20 a.m.: Sleepy Hollow
2 p.m.: The Goonies
4:40 p.m.: Scooby Doo
6:50 p.m.: Scooby Doo 2: Monsters Unleashed
9 p.m.: Monsters University
11:30 p.m.: Toy Story of TERROR!
12 a.m.: Corpse Bride
Sunday, October 23
7:30 a.m.: The Goonies
10:10 a.m.: R.L. Stine's Monsterville: Cabinet of Souls
12:20 p.m.: Scooby Doo
2:30 p.m.: Scooby Doo 2: Monsters Unleashed
4:40 p.m.: Matilda
6:50 p.m.: Toy Story of TERROR!
7:20 p.m.: Monsters University
9:50 p.m.: Hocus Pocus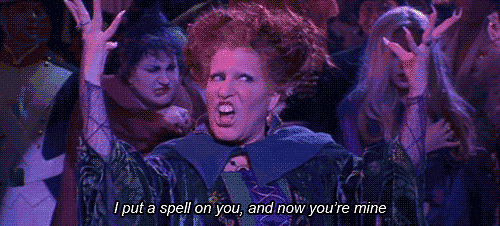 Monday, October 24
7 p.m.: Practical Magic
3 p.m.: Matilda
5 p.m.: The Addams Family
7 p.m.: Addams Family Values
9 p.m.: Hocus Pocus
12 a.m.: Scooby Doo
Tuesday, October 25
7 p.m.: Death Becomes Her
4 p.m.: The Addams Family
6 p.m.: Addams Family Values
12 a.m.: Halloweentown
Wednesday, October 26
4 p.m.: The Sorcerer's Apprentice
6 p.m.: Dark Shadows
12 a.m.: Halloweentown II: Kalabar's Revenge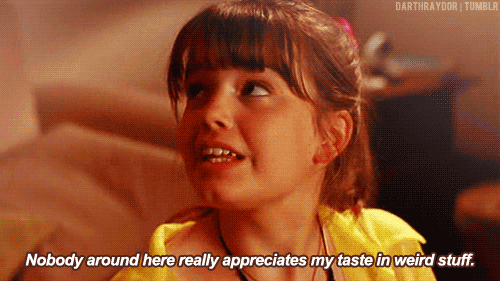 Thursday, October 27
4 p.m.: The Goonies
6:30 p.m.: Sleepy Hollow
9 p.m.: Hocus Pocus
12 a.m.: Halloweentown High
Friday, October 28
12 p.m.: The Goonies
2:30 p.m.: Hocus Pocus
4:30 p.m.: The Hunger Games
7:30 p.m.: The Hunger Games: Catching Fire
12 a.m.: Return to Halloweentown
Saturday, October 29
7 a.m.: The Nightmare Before Christmas
8:35 a.m.: Corpse Bride
10:35 a.m.: The Hunger Games
1:45 p.m.: The Hunger Games: Catching Fire
5:15 p.m.: The Addams Family
7:20 p.m.: Addams Family Values
9:25 p.m.: Hocus Pocus
11:30 p.m.: Sleepy Hollow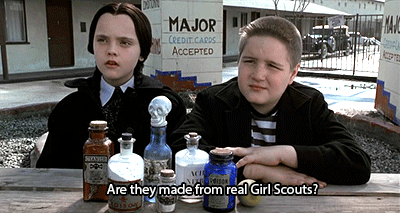 Sunday, October 30
7 p.m.: Corpse Bride
9 p.m.: Spooky Buddies
11:05 a.m.: Scooby Doo
1:10 p.m.: Scooby Doo 2: Monsters Unleashed
3:15 p.m.: The Addams Family
5:20 p.m.: Addams Family Value
7:25 p.m.: Hocus  Pocus
9:30 p.m.: Sleepy Hollow
Monday, October 31
7 a.m.: The Goonies
11 a.m.: ParaNorman
1 p.m.: Scooby Doo
3 p.m.: Scooby Doo 2: Monsters Unleashed
5 p.m.: The Addams Family
7 p.m.: Addams Family Values
9 p.m. & 12 p.m.: Hocus Pocus