13 dress ideas for the everyday goth who still wants to look morbid for the holidays
When we hear the words "holiday clothing" many of us are haunted by images of baggy sweaters with threaded reindeer (no offense if that's what you're into). Maybe our vision of holiday wear takes on a less embarrassing and more conventional form, like red and green dresses tied with ribbons. But what about holiday outfits for the everyday goth?! What festive apparel is out there for women who would rather channel Winona Ryder in Beetlejuicethan the Winona in Little Women (although both roles are killer)?!
Luckily, the world of black dresses aren't just meant for classy date nights, they're meant for extends into the wardrobes of everyday goths slightly updating their look in lieu of the holidays.
We are here to guide you through the dark wilderness to the black dresses you desire.
So sit back and let us do the work for once.
Queen of Darkness Polka Dot Dress from Sourpuss Clothing, $65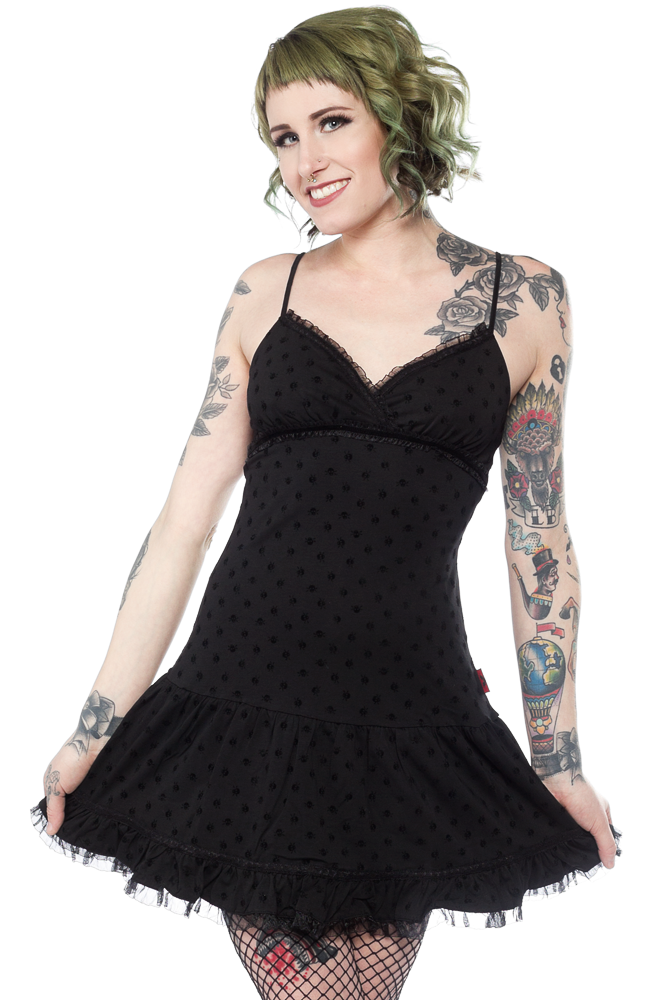 This dress is ideal for spinning in graceful circles while rolling your eyes at the persistent Christmas music.
Switchblade Stiletto Vamp Dress in black from Sourpuss Clothing, $48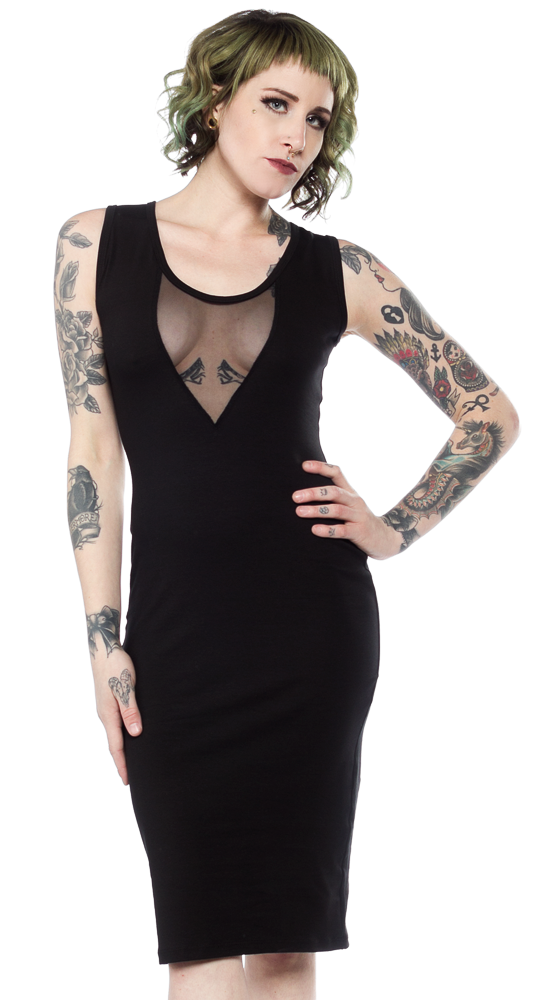 This one provides a more seductive holiday goth look for any seasonal ice-skating or movie dates. You can also wear it to feel sexy while writing an angry manifesto on Christmas eve.
Friday The 13th Va Va Voom dress from Sourpuss Clothing, $51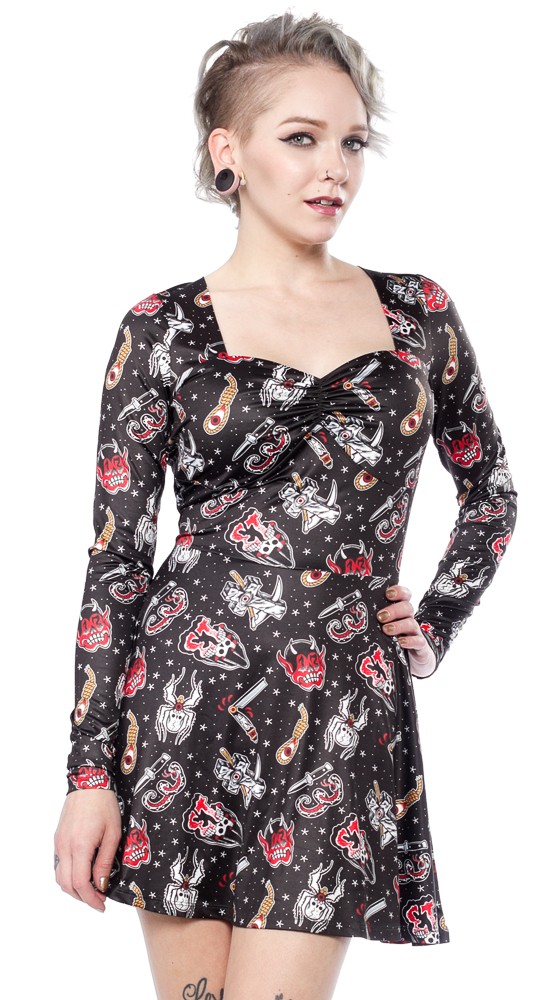 This is a dress literally covered in spiders and knives, so if this number doesn't create conversation we don't know what will.
Walk The Plank Scuba Dress from Sourpuss Clothing, $48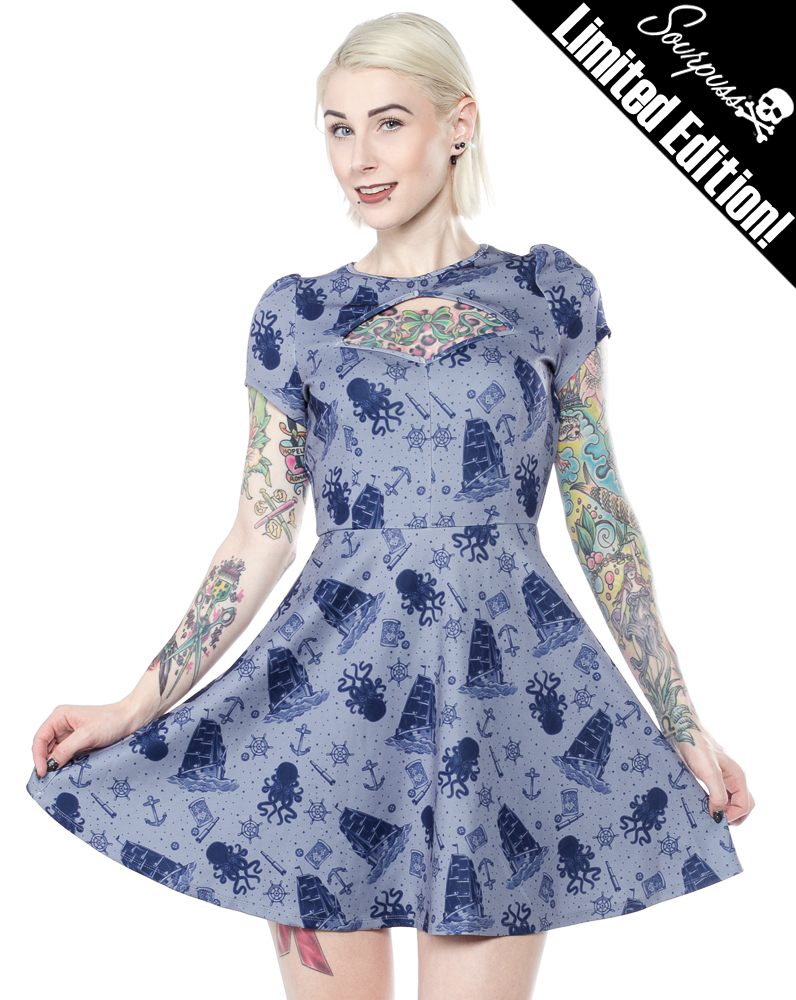 This dress gives off more of an aquatic pastel goth look with its anchors and octopii. Seriously, how many dresses have octopii on them?! Not enough.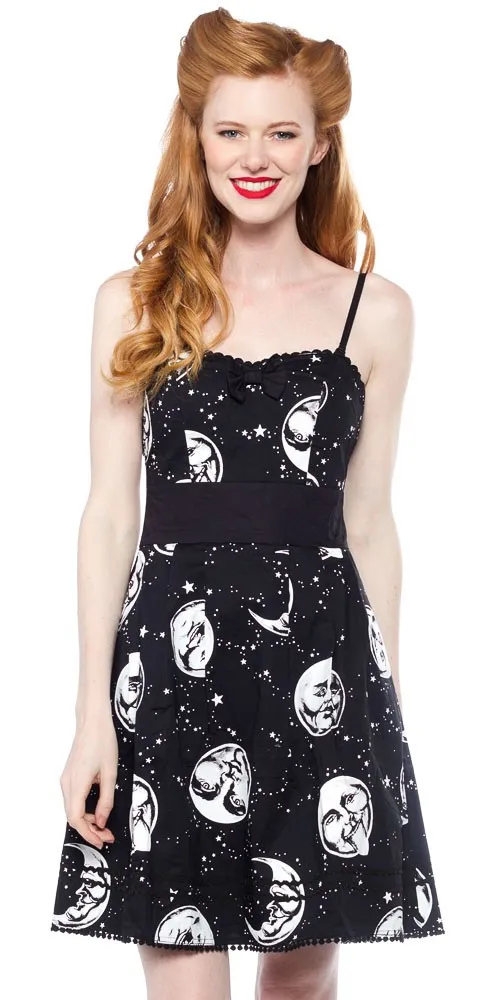 THIS DRESS HAS THE MOON SMILING AT YOU, WHAT MORE COULD YOU EVEN WANT FROM A PIECE OF CLOTHING?!
Disturbia Coven Dress from Dolls Kill, $48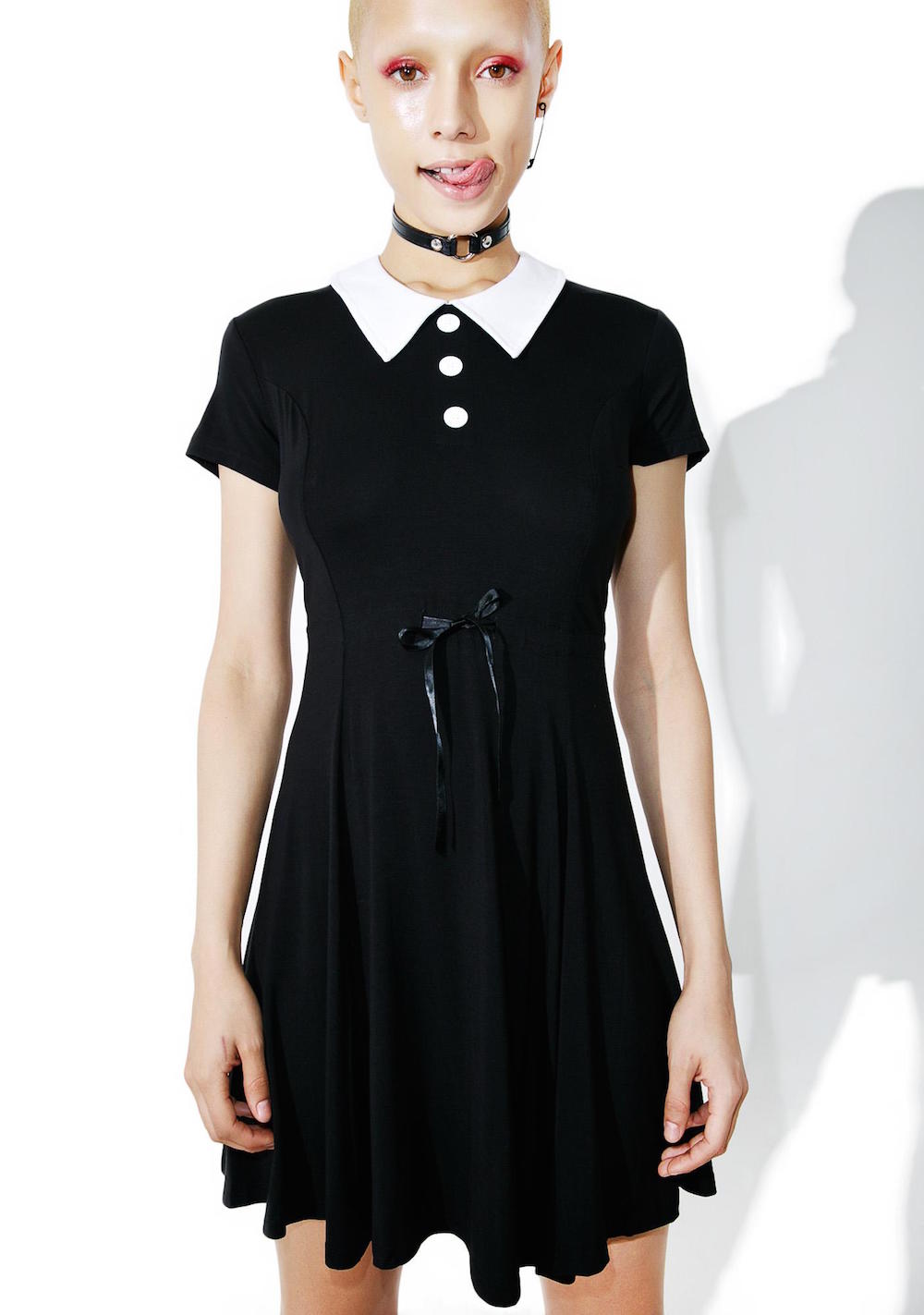 This is a holiday dress that can be worn appropriately to any occasion and has an A+ collar.
Matilda Dress from Valfre, $78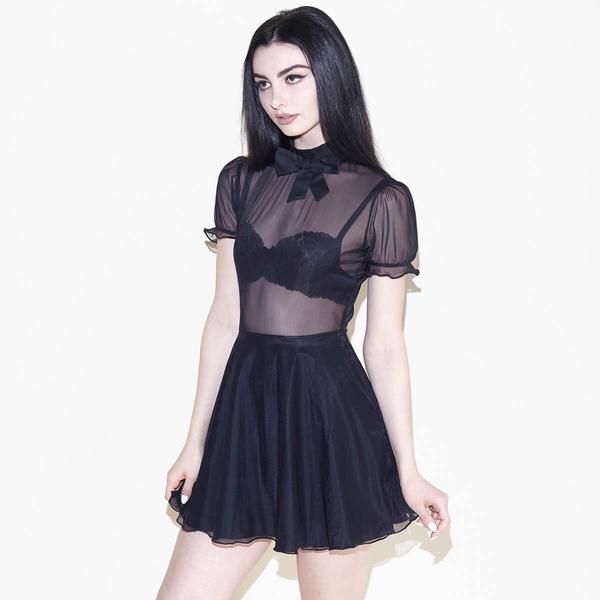 This lingerie-inspired dress if pure FIRE.
Lira Clothing Crossfire Dress from Dolls Kill, $44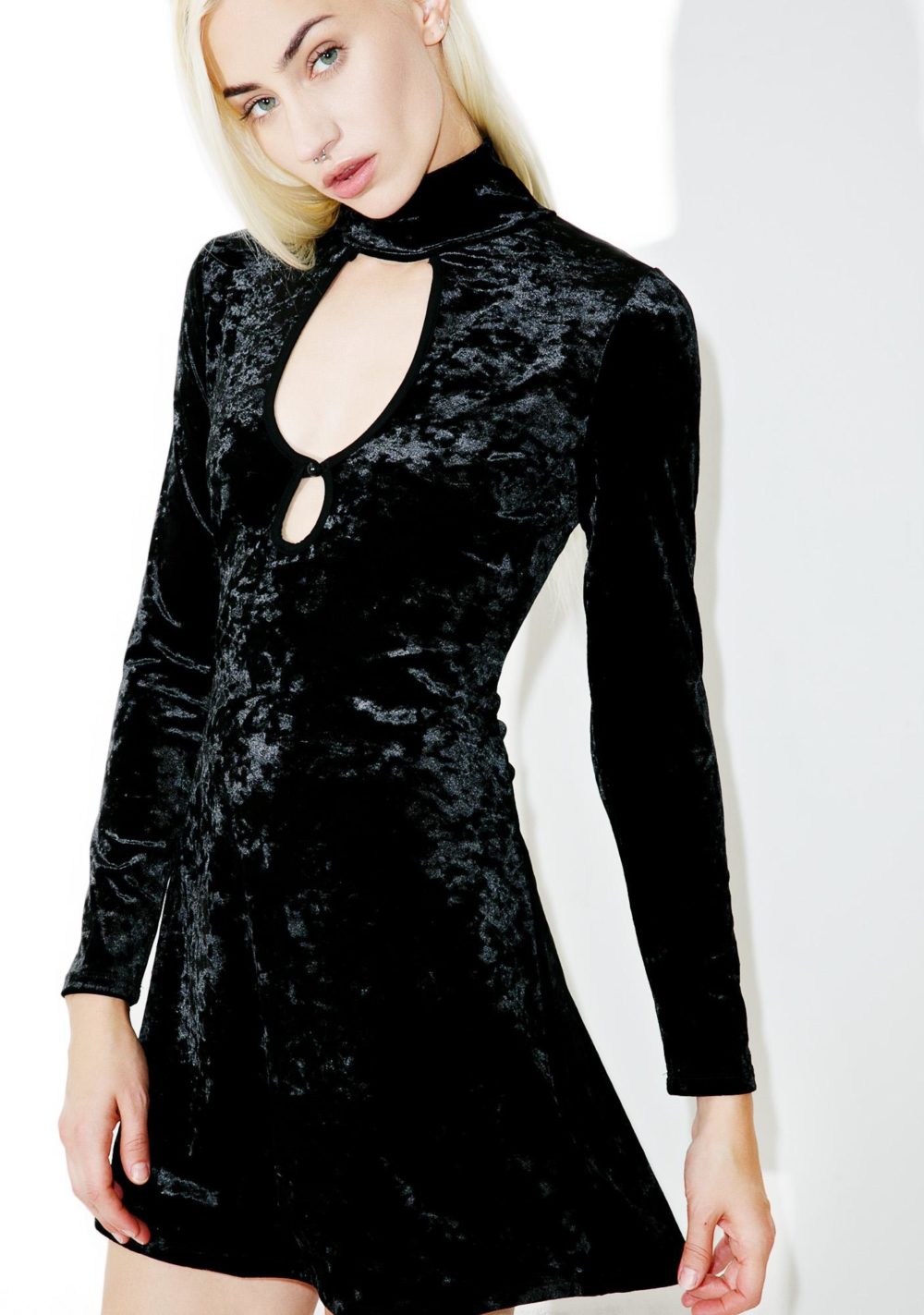 This velvet number is the ultimate weapon for going back to your hometown and casually showing an old flame you still got it.
Motel Scarlett Dress from Dolls Kill, $79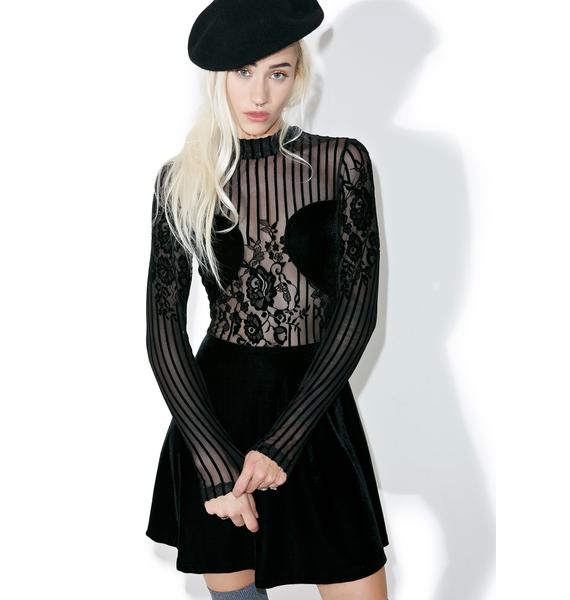 Only a dress this fly could make a beret look on point and unpretentious.
Iron Fist Bittersweet Dress from Dolls Kill, $35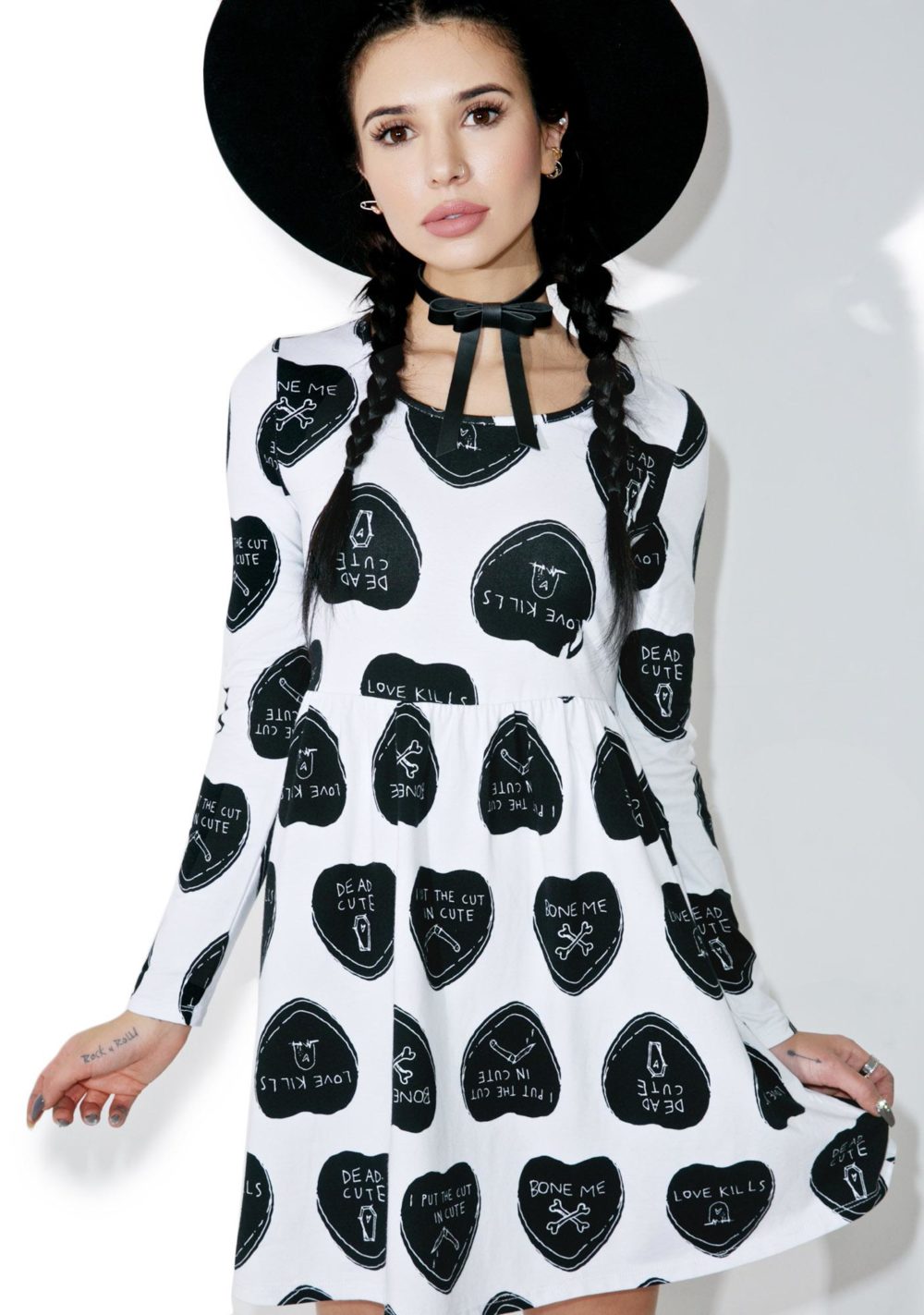 With its array of morbid messages, this dress channels a deadly alternative to traditional holiday candies.
Winona dress from Valfre, $78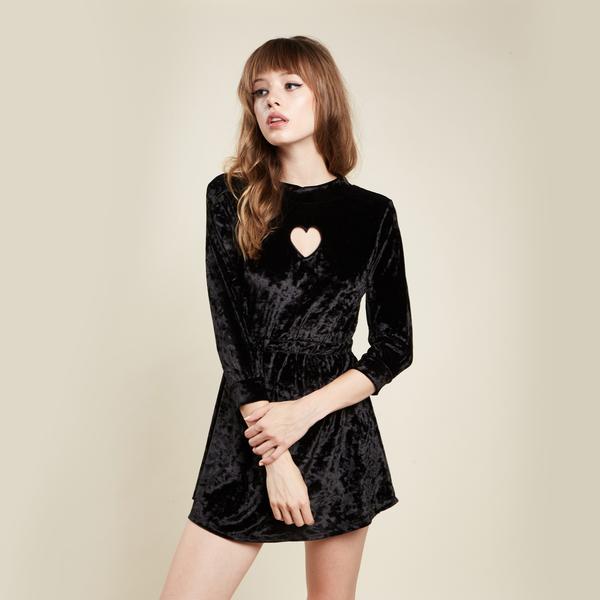 That heart cutout is for those who love a little bit of cute with their spooky.
Grenache Dress from Reformation, $278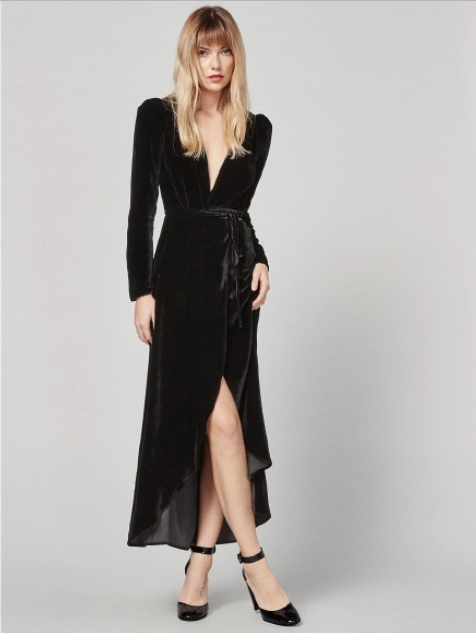 An updated Morticia Addams lewk.
Leather Cami Dress from ASOS, $88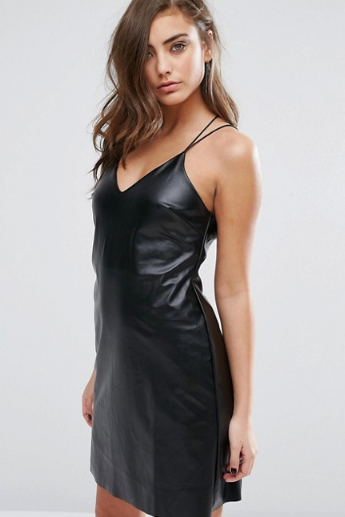 This is basically what a holiday dress would look like for a gothic Catwoman.
Now you have all the tools to dress festive while still channeling your constant state of ennui.