13 reasons to be grateful for your pet this Thanksgiving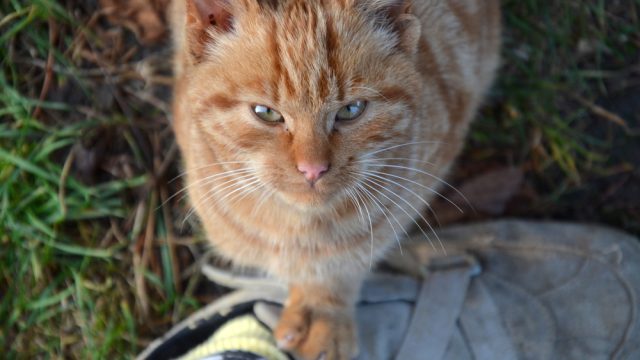 There are a lot of things to be thankful for this Thanksgiving and our pets are one of them. They can sometimes be overlooked when it comes to giving accolades for what makes our life a little better, but there's no denying that dogs, cats, birds, hamsters, and every other pet in between are major reasons we smile each day and they're truly blessings to our lives.
So, as you enjoy your turkey dinner with all the trimmings (mmm, stuffing) and you go around your family table sharing your blessings for the year, your achievements, health and relationships, don't forget to share some love with the furry members of your life who give us so many reasons to be grateful.
1. They give us the best hugs.
https://www.instagram.com/p/BLQ5xGWjEEX
2. They're always happy to see us.
3. But even when they're not happy to see us, we are to see them.
4. They trust us probs more than they should.
5. Our pets keep us warm.
6. They know exactly when we need a little extra love.
7. Pets are gentle and loving to even the littlest of us.
8. They give the sweetest kisses.
https://www.instagram.com/p/BMPMNNvht7m
9. They keep us active when we struggle to get up.
10. They know exactly how to make us laugh.
11. Our pets help us when we need an extra hand.
12. They really love us, like really.
13. Basically everything about them is perfection and we're thankful.
https://www.instagram.com/p/BNKk60IhfP6
We could probably make this list ridiculously long if we wanted to, but we'll stop so you can get back to eating delicious food and enjoying your wonderful pets.