Wedding dresses under $500 for the autumn bride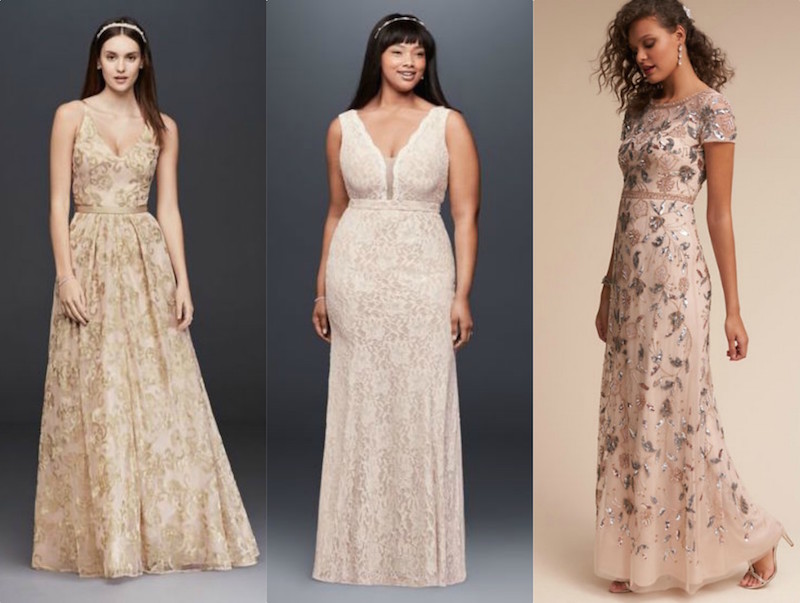 While the sheer power of love transcends money, unfortunately most wedding ceremonies function in quite the opposite way. In the land of the wedding industrial complex, money is queen. However, that doesn't mean we can't help you hack the system. Believe it or not, there are wedding dresses under $500 that don't look like ancient artifacts an overbearing family member would thrust onto your body. Meaning, there are plenty of cute and affordable wedding dresses just *waiting* to fall in love with you.
If you're a love-struck bride-to-be planning out your fall wedding but you're feeling stressed or stuck on the dress itself, don't fret. Take a deep breath and focus on the important part: You've already snagged someone cute to hold in your arms forever.
Now, let us help you spend less than $500 on the perfect fall bridal gown, whether it involves champagne tulle, golden details, or embroidery that resembles autumn leaves.
If any of these dresses inspired your fall bridalwear, celebrate with some pumpkin spice champagne!
(Crossing our fingers that's a real thing.)