13 books you absolutely HAVE to read before they become movies in 2017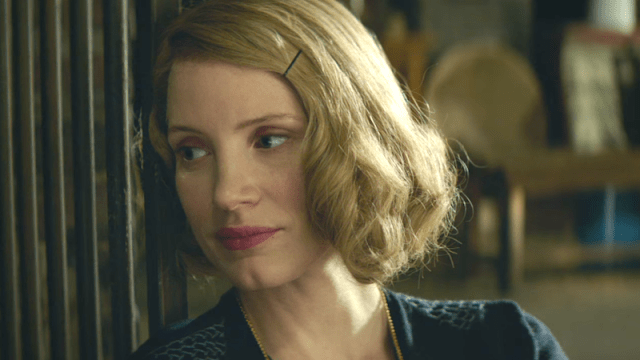 Whether you are a purist or you just like to know what you are getting yourself into before you begin a film, you understand the importance of reading a book before it becomes a movie. And if you are less interested in another Marvel movie and would prefer to see more literary-based films, then you're in luck, since 2017 has a decent amount of films based on books. However, you better get to reading quick if you want to be able to compare these movies to their source materials since 2017 will be here before you know it.
While there are many highly-anticipated books being adapted into films right now — like the memoir The Glass Castle with Brie Larson, Woody Harrelson, and Naomi Watts — we focused only on the movies that have official announced release dates in 2017. That way, you can schedule your reading accordingly. (Although, please note movie release dates can change.)
So here are 13 books you should put your reading list ASAP before they hit the big screen in 2017.
1Hidden Figures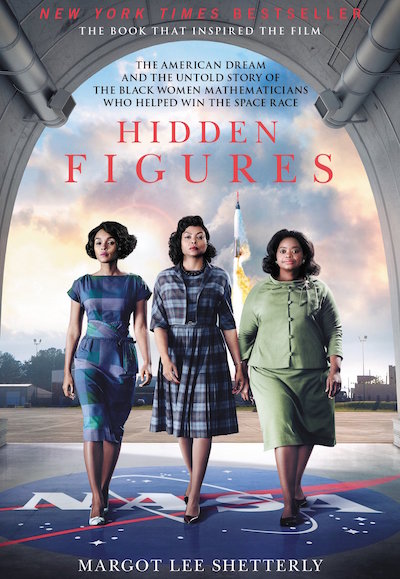 Taraji P. Henson, Octavia Spencer, and Janelle Monae star in this movie based on the non-fiction book by Margot Lee Shetterly about black female mathematicians at NASA in the 1960s. (NBC's Timeless actually just did an episode featuring Henson's character, the incredibly inspiring Katherine Johnson.) Start your 2017 right by not only seeing Hidden Figures, but by reading the book.
When you need to read the book by: January 6th (limited release on December 25th).
2Live by Night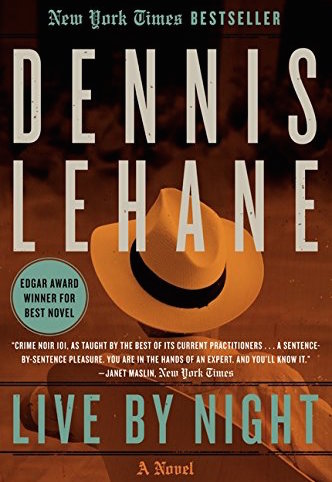 Get ready for the new Argo because Ben Affleck wrote, directed, and stars in this film based on the novel by Dennis Lehane. This gangster film has an impressive cast and you'll have some extra time to read the source novel if you wait until the movie is in wide release.
When you need to read the book by: January 13th (limited release on December 25th)
3A Dog's Purpose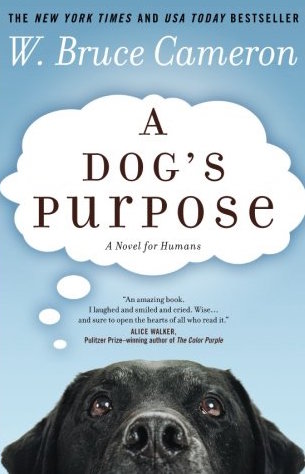 W. Bruce Cameron's novel about a dog who gets reincarnated will most likely have you in tears when Josh Gad voices the pup in the movie version, which also stars Dennis Quaid.
When you need to read the book by: January 27th
4Fifty Shades Darker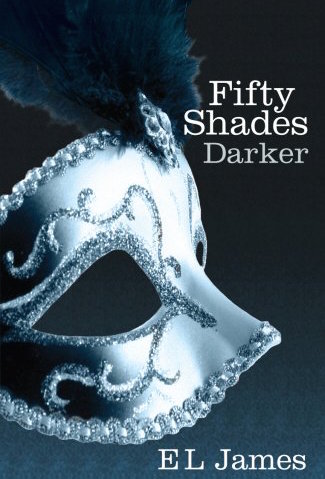 The second book in E. L. James Fifty Shades trilogy is coming to theaters in 2017 and you can breeze through the first two steamy erotic novels before Dakota Johnson and Jamie Dornan return as Anastasia Steele and Christian Grey.
When you need to read the book by: February 10th
5Tulip Fever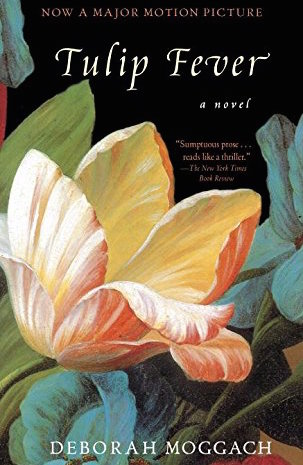 Deborah Moggach, whose book These Foolish Things inspired the movie The Best Exotic Marigold Hotel, wrote the novel Tulip Fever about a young woman who has an affair with an artist commissioned to paint her portrait in the Netherlands in the 1600s. Actress Alicia Vikander stars in the film with Christoph Waltz as her husband, so you know it will be superbly acted.
When you need to read the book by: February 24th
6Before I Fall
Based on Lauren Oliver's YA book, Before I Fall stars Zoey Deutch as Samantha Kingston, a girl who lives the day of her death over for one week. This one is going to be emotional, you guys.
When you need to read the book by: March 3rd
7The Zookeeper's Wife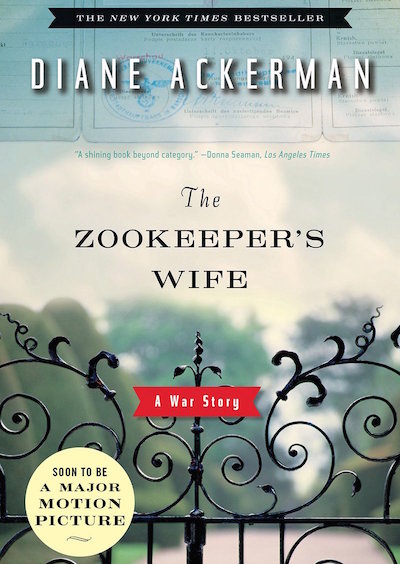 Jessica Chastain stars as the title character in this movie based on the 2007 non-fiction book by Diane Ackerman about the real-life Antonina Żabińska, whose husband ran the Warsaw Zoo in Poland during WWII. This true story about Żabińska using the zoo to help Jewish people hide from the Nazis is guaranteed to be gut-wrenching.
When you need to read the book by: March 31st
8Wonder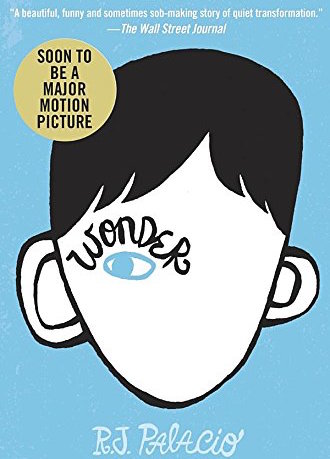 Room's Jacob Tremblay will star opposite Julia Roberts and Owen Wilson as Auggie, a boy with facial deformities. Wonder is based on the 2012 children's novel by R. J. Palacio that has an important lesson of acceptance that is good for both kids and adults to read.
When you need to read the book by: April 7th
9The Circle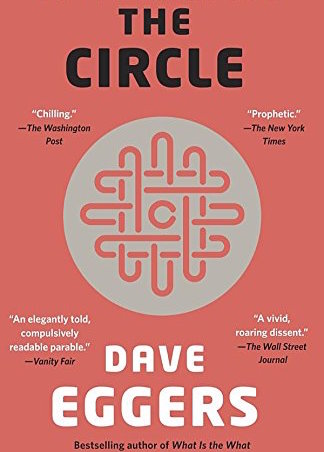 Based on David Egger's 2013 novel about a young woman who gets a job at an internet company, The Circle has a star-studded cast that includes Tom Hanks and Emma Watson.
When you need to read the book by: April 28th
10The Dark Tower
You might not be able to get through all eight books of Stephen King's The Dark Tower series before the Idris Elba and Matthew McConaughey movie premieres, but you can at least read the first book, The Gunslinger.
When you need to read the book by: July 28th
11It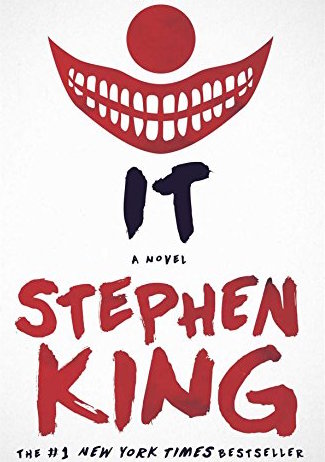 Another King adaptation to hit movie theaters is based on the author's 1986 novel It. The movie will be a two-parter and although there was already a miniseries starring Tim Curry, that won't make Bill Skarsgård's Pennywise the Dancing Clown any less creepy.
When you need to read the book by: September 8th
12Red Sparrow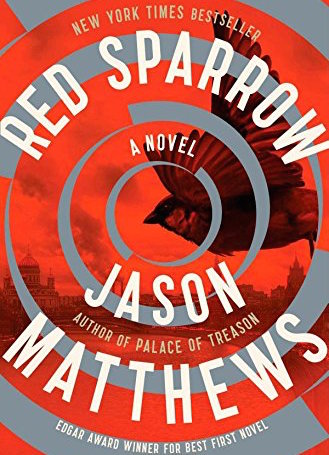 Jennifer Lawrence is finished with The Hunger Games, but she is starring in a new movie based on a book trilogy. Red Sparrow is the first book in former CIA operative Jason Matthew's The Red Sparrow trilogy (only the first two books are out right now) about a modern Russian intelligence agent.
When you need to read the book by: November 10th
13Murder on the Orient Express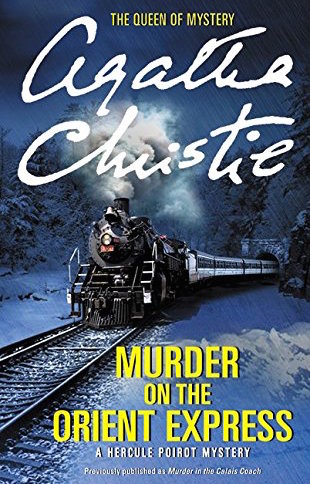 Agatha Christie's mystery novel featuring her detective Hercule Poirot is getting a movie remake courtesy of Kenneth Branagh. Even if you have seen the original 1974 film, it wouldn't hurt to read a classic Christie book.
When you need to read the book by: November 22nd
[tempo-video id="5240572378001″ account="4607804089001″]
In a world where movies are easier to access than ever, let this list motivate you to get literary by reading these books before their movie versions are released. Your brain will thank you for it.