How I bought that: $1,250 Louboutin booties on a freelancer salary of $40,000 a year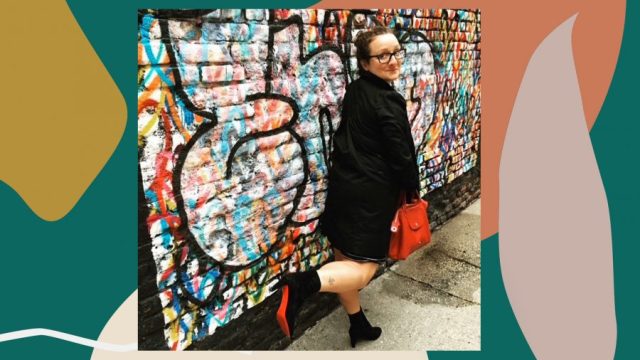 To get straight to the point: I love shoes. When I first moved to New York City at the age of 25, the very first purchase I made were strappy, pink Prada sandals. At the time, I had a total of $3,000 to my name, and had yet to find a job, but $400 for Prada sandals seemed like a deal, so I bought them. In my mind, I was celebrating the fact that I had officially "arrived;" I was finally a New Yorker. And, in being a New Yorker, I needed a pair of strappy, pink Prada sandals—that I would, ultimately, wear once and for only half a block. They were one of the most uncomfortable pair of shoes I've ever owned, but I vowed to keep them forever. I would have, too, if an Airbnb guest didn't rifle through my things and steal them several years later.
But while I loved those shoes, the ones I never wore more than half a block on East 7th Street, my goal shoes have always been Louboutins. With Prada, Jimmy Choo, and Manolo Blahnik, you'd have to kick your shoes off to prove you were walking around in pure luxury.
But with Louboutins and those gorgeous red soles, everyone knew what they were and what they represented.
In January of 2016, I decided I finally deserved a pair of red-bottom shoes. I had just come out of a marriage, where my husband had cheated on me with someone 28 years his junior and, to top it off, that 21-year-old mistress of his had sent me a poem about her love for my husband. I felt as though I was living in the Twilight Zone. It was that poem that pushed me over the edge. I'd financially provided for this man, whom I thought I loved and believed in, and almost went in to debt to do so. So, after throwing myself a divorce party at The Plaza for a divorce that ultimately never happened as he passed away shortly after, I still felt I needed something tangible as proof that I wasn't just surviving, but thriving. A fake it 'til you make it sort of thing.
Red bottoms, after all the crap I'd endured since since late October, were exactly what I needed.
I may not have been making the money I assumed I'd be making at 34 years old, but I had the career I'd always dreamed of having, I was living in the greatest city in the world, and my Parisian husband had left me for a 21-year-old. How could I not deserve them? So I marched on up to Bergdorf Goodman, with one thing in mind: Black, suede Christian Louboutin booties.
Bergdorf's, on Fifth Avenue, is nine floors of any and everything a brokenhearted person who's looking to fill the void in their life with material objects could possibly want. I hadn't been there since I bought those strappy, pink Prada sandals and, unlike that time, I felt like I belonged in the store. I headed directly to the shoe section on the fifth floor, walked past all the other designers, and straight to my booties. I knew exactly what I wanted, I had called to make sure they were in the store, and there was no need to browse. I tried on the six and a half, and voilà! They were a perfect fit.
As I told the salesman I'd take them, I felt a sense of pride. Not only was I proud that I had given myself an obscenely expensive gift—at least as far as shoes go—but that I had, in a way, filled something inside me. The shoes may not have made up for the loss or the humiliation caused by Olivier, but they were special to me; they meant something to me because I'd always wanted a pair and now I had a pair. If I had to be the woman who was dumped for a 21-year-old, then I was going to be the woman who was been dumped for a 21-year-old, but in Louboutin booties.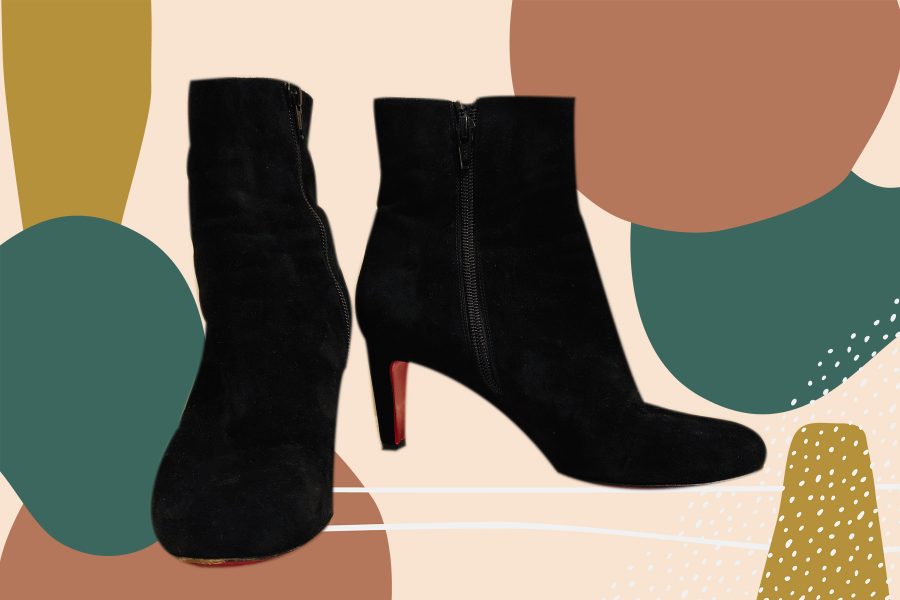 My annual income at the time:
As a freelancer, it varied from month to month, but definitely wasn't much. My taxes for 2016 said I made a little under $40,000. But my monthly rent for my one-bedroom in the East Village was $2,100. Definitely something to take into consideration.
How much were the shoes?
$1,200. With tax, they were almost $1250.
How did I pay for them?
I used a credit card that I applied for specifically for the divorce party. It had a very high interest rate, because I messed up my credit in college. With all my other expenses, I figured I could pay them off in a year, by paying $100 a month toward them in addition to the $150 monthly minimum. But that didn't end being the case. I imagine, officially, they weren't paid off for at least two years, but it's hard to say for sure because I maxed out the credit card, which had a $5,000 limit, before the end of that year.
Did I regret my decision?
Yes and no. My motto, that I've take from Edith Piaf, is "Non, Je Ne Regrette Rien," which translates to "no, I regret nothing." Because of that, I find regret to be a strong word. At the same time, it probably wasn't the wisest move on my part, but I'm not exactly known for being wise. A wise ass, sure, but not wise.
Was there anything I learned about myself or how I manage money?
What I learned is that even then, at 34, I was still just as irresponsible with money as I was in college and throughout my 20s. By the time my 30s rolled around, I had managed to get my credit back on track, only to screw it up again. While the booties, which I've worn multiple times and even went the extra step to have the iconic red soles protected so they wouldn't wear off, did contribute my current debt, that $1,250 pales in comparison to what I spent on travel in 2016—you know, trying to heal my wounded heart a la Eat, Pray, Love.
But, ultimately, no, I don't regret buying them. $1,250 is a small price to pay for red soles that did, in a way, help my broken heart. And they look absolutely fabulous, as Carrie Bradshaw would say, with everything.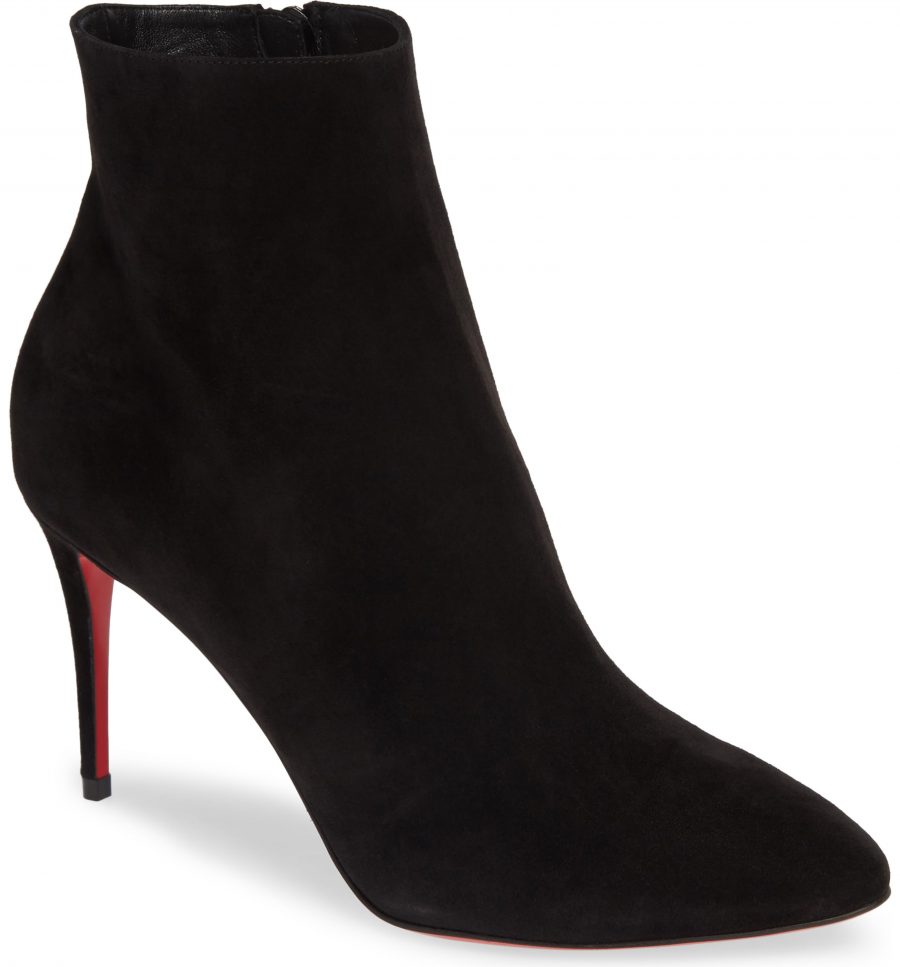 To shop for your own red bottom booties, peep this season's picks at Nordstrom, now $995.