12 wedding dresses to nab during Modcloth's huge sale just in time for your fall nuptials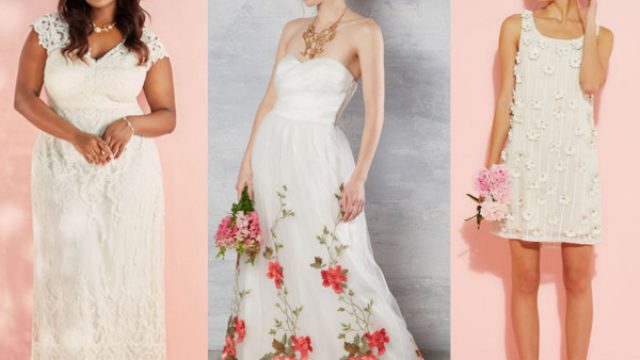 Modcloth is a veritable treasure trove of beautiful, stylish, and size-inclusive dresses whose brand has an incredibly loyal following because their fans know that the company supports all different kinds of people and lifestyles. Not only is their wonderful and vast selection of clothing absolutely adorable, but they're reasonably priced as well. In particular, their bridal line is a revelation in an industry that overcharges anything that could possibly be related to a wedding — making their huge Friends and Family sale an absolute must for everyone, but especially for any fall brides still looking for the perfect ensemble for their wedding!
When you spend over $100 on the Modcloth website, the Friends and Family sale gives you 25% off! It's an amazing opportunity to nab the bridalwear of your dreams at a huge discount.
Here are 12 delightful Modcloth wedding dresses that we fell in love with! Could one be yours?
Ritzy Wishes Sheath Dress, $150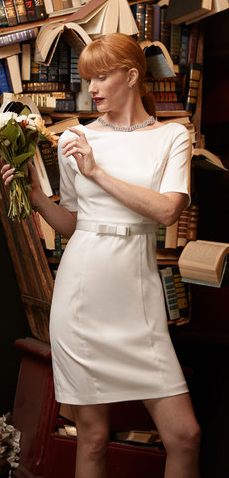 This elegant number looks like something Audrey Hepburn would throw on and we would bet it's beautiful on just about anyone. The clean, simple lines with the small bow are timeless and feminine, without being overtly girly.
Set in Your Ways Dress in Ivory, $125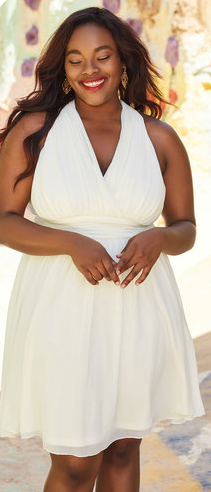 If this dress doesn't make you feel like Marilyn Monroe in Some Like it Hot, then I don't know what will! The halter top provides coverage and lift while still being sexy, and that swishy skirt just couldn't be kickier!
Splendid Celebrations Lace Dress in Ivory, $200

Who says a wedding dress has to be super formal? This short, lace number is sweet, romantic, and unique. Perfect for a garden wedding in the morning!
Slow Dance Splendor Dress in White, $175

Luckily, if it's a floor-length dress you're looking for, you're in luck! This lovely frock has beautiful layers and ruffles to add texture and beautiful flower detailing around the waist.
Sophisticated Ceremony Maxi Dress in White, $200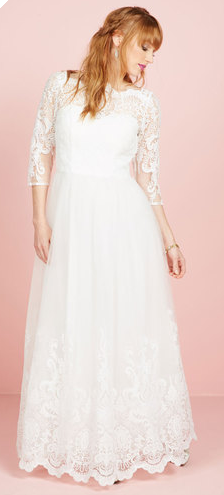 This floor-length lace gown has beautiful long sleeves, which are totally on trend right now! It's a flattering cut on everyone, and the scalloped edge on the bottom of the dress gives it a unique flair!
Vow Do You Do? Lace Dress in White, $200

This fun, flirty sheath dress just couldn't be more fun! The lace is a bit geometric, adding to the Mod-London-'60s feel that is super chic and cool!
Memorable Matrimony Maxi Dress in Ivory, $250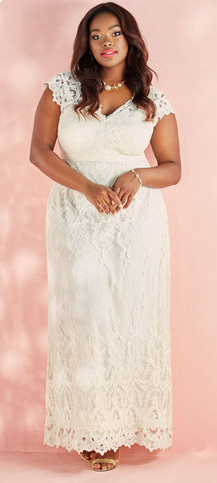 This romantic dress just couldn't be sweeter; we are living for that cascading lace pattern! It's soft, feminine, and demure without being boring.
Heiress of them All Maxi Dress, $400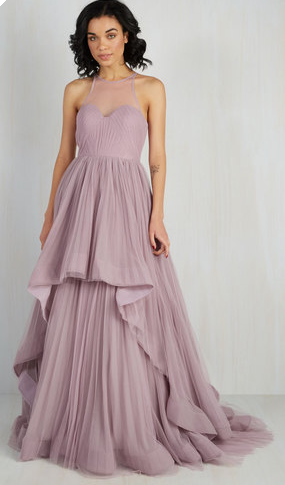 Who says you have to wear white to your wedding? This lavender dress is a total stunner and looks like a floaty, airy dream! It's glamorous while still being super soft and delicate looking.
At a Rosette Time Sequin Dress in Ivory, $200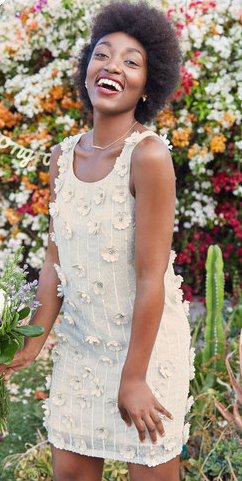 How rock 'n roll is this dress?! Super kicky, adorable, and flirty, we are loving those rosettes!
All Aisles on You Maxi Dress in Champagne, $250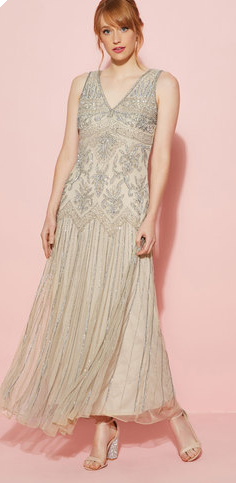 This 1920s-inspired dress has some truly impressive beadwork happening! It's elegant and classy, perfect for dancing in all night long! Loving how the sequins give it a bluish patina that just adds to the vintage look.
All the Way to the Banquet Maxi Dress in White, $175
We are LIVING for those florals along the skirt of this dress. The stitch work is beautiful and delicate, and feels extremely bridal while also being cool and chic.
Rapt Up in Love Lace Dress in White, $250

This dress looks like something straight out of a 1940s movie, doesn't it? The embroidery is absolutely lovely, and the dress as a whole is ethereal and light.
There are so many beautiful dresses to choose from, it's a total abundance of riches! You'll be sure to find a style that is perfect for you and fits your vision of your perfect day.
Use coupon code F13m64G to get 25% off purchases of $100+ at checkout! The sale ends Monday, October 17th, at 9 a.m. EST.