12 things you're going to want to get your hands on during Valfre's massive Black Friday sale
Black Friday is like a marathon I've been training for my whole life. From holding my mom's spot in line to exchanging sleep for espresso, I have prepared myself for this day. The most beautiful thing about Black Friday 2016 is that essentially every sale is online, including 30% OFF THE ENTIRE VALFRE STORE from now until midnight Sunday! Valfre started out selling prints and phone cases in her online shop, but now offers a full-blown clothing and accessory collection. There's so much to choose from, it is HARD to remain calm.
Are you armed and ready with your credit card in one hand, computer mouse in the other?  Here are 12 things you should add to your cart right now! Remember to use code BLACKMAGIC upon checkout!
This satin bomber jacket has "The End" embroidered on the back, sort of like the ending of an old classic film. The red and gold is festive enough for family get togethers, but edgy enough for nights out! It's the end of the year, treat yourself.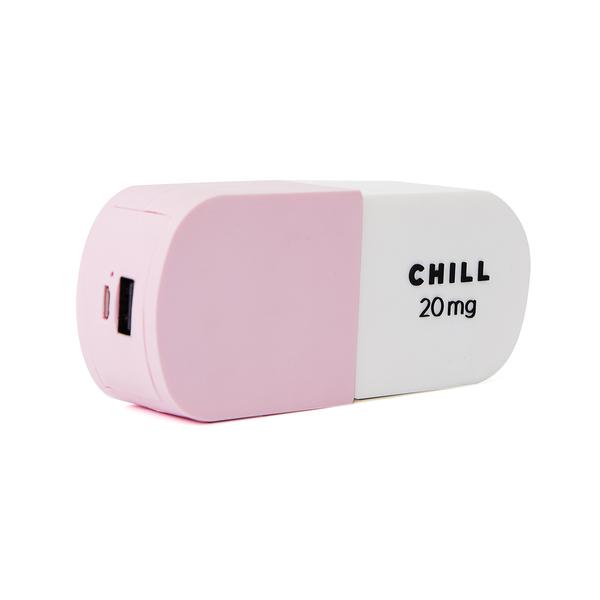 With 16 hours of extra battery life, you can chill while taking charge for any mobile USB devices. With a one-year warranty, that means loads of extra hours of talk, text, and photos!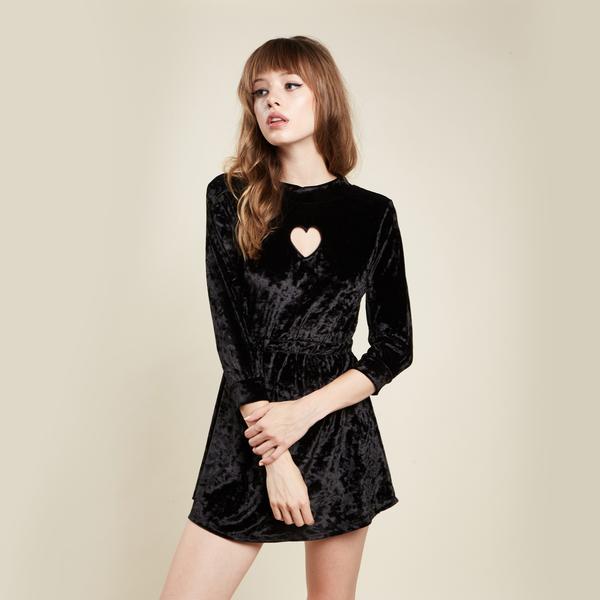 Available in black or green, this long-sleeve mini is soft and sweet with a heart-shaped cutout. I can't wait to pair mine with a leather jacket and some boots!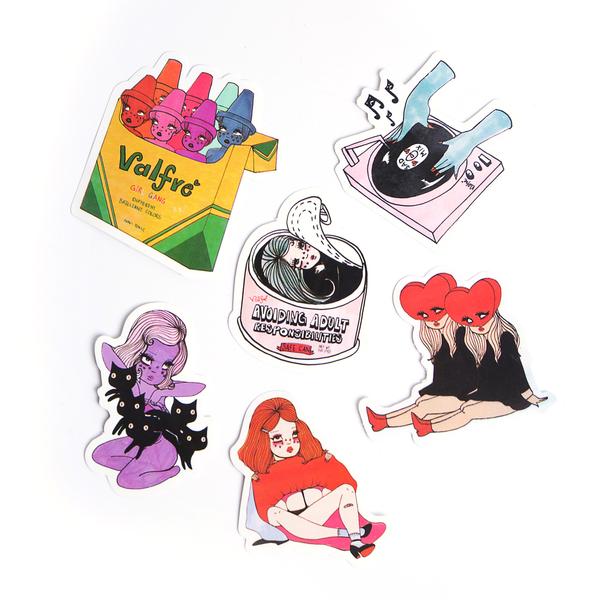 These die-cut stickers are well, to die for. With six different pieces, you can share them with your bestie or keep them all to yourself! These irresistible designs are also made with weather-resistant ink so you can stick them on the bumper of your car if you feel so inclined.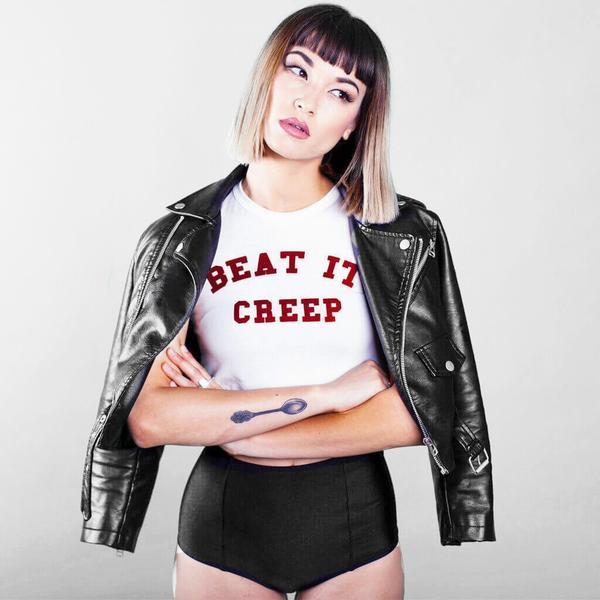 This is one of the best tops and if you don't already have it, snag it while its on sale! Featuring the iconic line from Cry-baby's Wanda Woodward, this scoopneck crop is super soft and perfect for layering!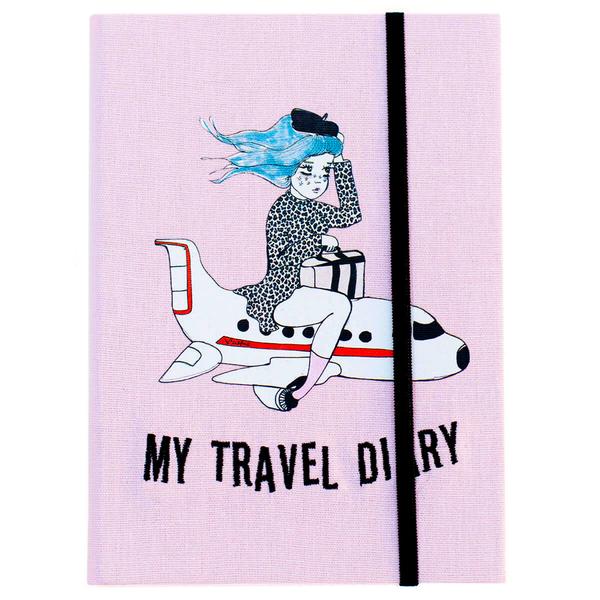 For all you dolls traveling on holiday, Valfe has the cutest travel journal. Perfect for jotting down thoughts and memories before slipping it into your carry-on!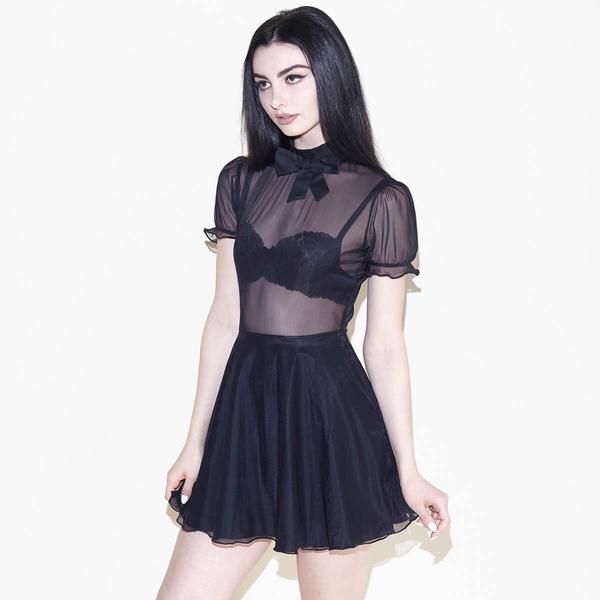 Not just any black dress, and not for the faint of heart — I have fallen deep for this sheer top and skater skirt number. Pair it with a lace cami for work or a lace bra for date night!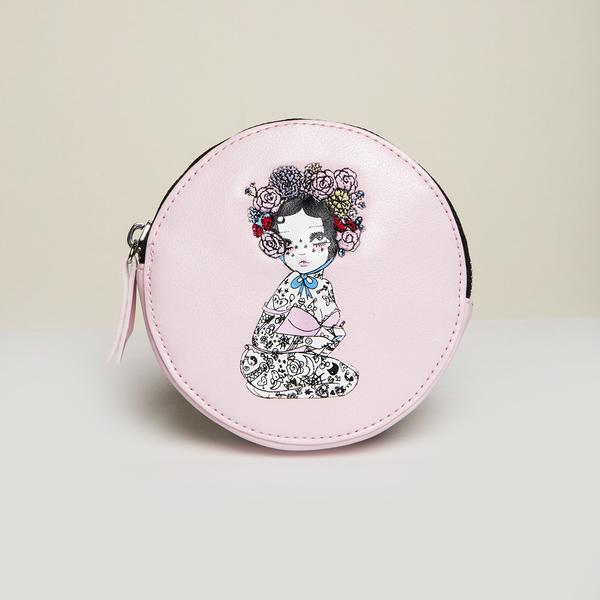 The pink vegan clutch is the perfect grab-and-go bag, featuring embroidered flowers on a tattooed Valfre doll. Could it be any cuter?!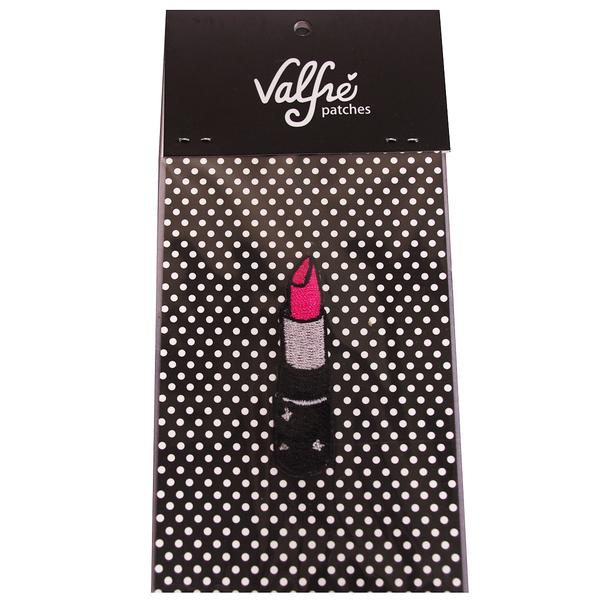 This easy iron-on patch is super cute! A must for any lipstick-toting diva and a great addition to a denim jacket or canvas tote!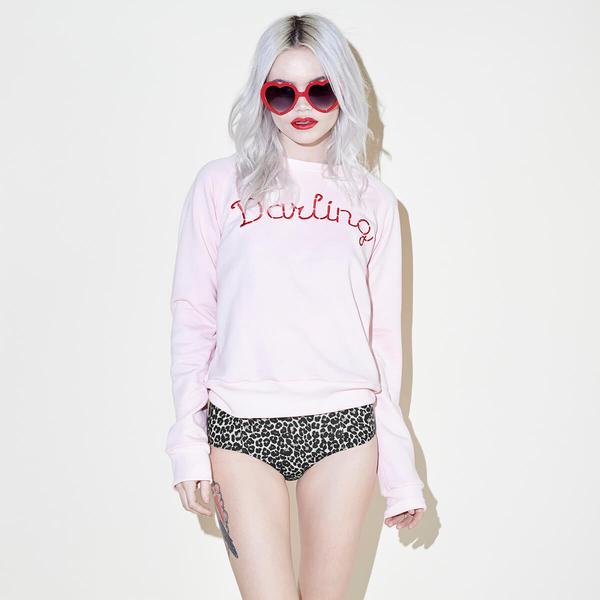 This darling sweatshirt is just that, and once you feel how super soft it is, you won't want to take it off! The baby pink crew neck features red embroidery and a relaxed, comfy fit.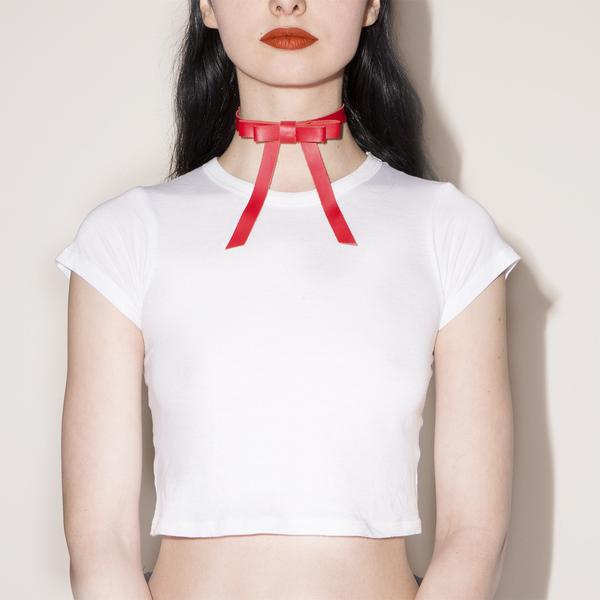 The Bowie choker comes in four color options: red, black, pink, and tan. With 30%, why not get all four? Made from vegan leather with adjustable closure, they come in a cute Valfre box. A perfect present!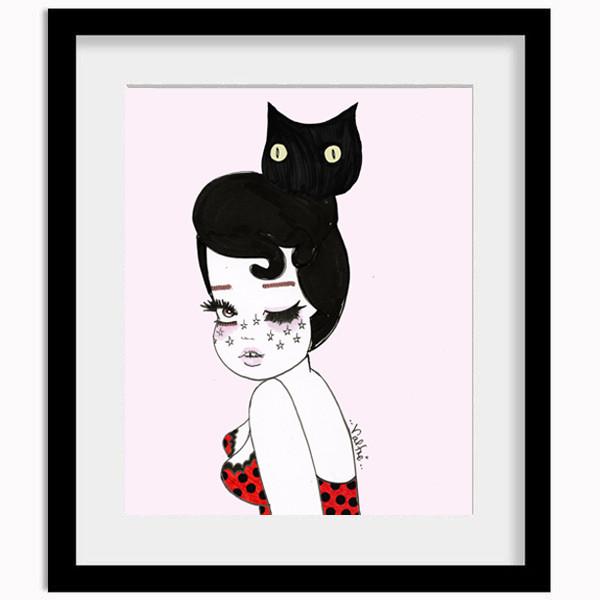 Now that you have stocked up on clothes and accessories, check out some Valfre original art prints (there are over 50), which are included in the sale!
What are you waiting for? Get over to Valfre's website to stock up on basically everything you need, from cute clothes to rad gifts for everyone on your list.