12 reasons Debbie Reynolds and Carrie Fisher were the ultimate Hollywood mother-daughter duo
The deaths of Carrie Fisher and her mother Debbie Reynolds happening only one day apart has affected us and all lovers of the entertainment industry. Not only will Debbie Reynolds and Carrie Fisher continue to leave a mark on us because of their larger-than-life personas and their work in the film industry, but also because they were the defining mother-daughter duo of Hollywood.
Fisher was famous since birth because of her mother's celebrity status, yet the careers of and relationship between Fisher and Reynolds over the years prove that there is more to them being the epitome of a mother and daughter in the spotlight than just the fact that they always had cameras in their faces. As we mourn the loss of these two screen legends, let's reflect on what made their dynamic so fascinating.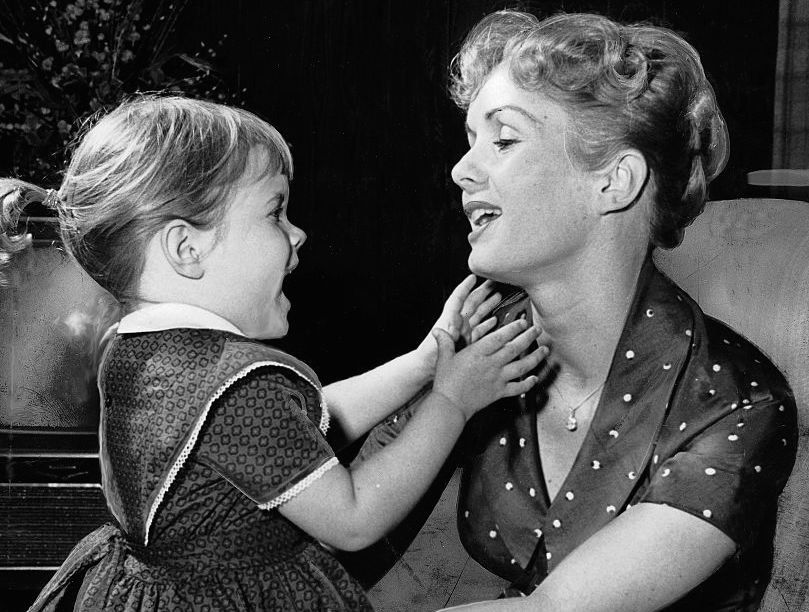 1They were in some of the most iconic films of all time.
Reynolds was part of the heyday of Hollywood, with one of her most memorable performances being one of her first as Kathy Selden in Singin' in the Rain, where she managed to not only keep up — but shine — alongside dancing legend Gene Kelly. For better or for worse, the world equates Fisher with her role as Princess Leia in Star Wars and even if these two women had only been in those films, it would have been enough of a contribution to the world of cinema. Yet, Reynolds also played the titular characters in Tammy and the Bachelor, The Unsinkable Molly Brown, and even Charlotte's Web and Fisher was in movies like When Harry Met Sally… and Hannah and Her Sisters.
2They were famous for the majority of their lives.
Reynolds' had her first speaking role in a film at 17 years old in the 1950 film, The Daughter of Rosie O'Grady. Fisher was always famous due to her mother, but she was performing by age 12 in Reynolds' Las Vegas nightclub act and made her film debut in Shampoo, which came out when she was 18 years old. Reynolds continued to be an active performer for most of her life, last being seen on screen in 2013's Behind the Candelabra and Fisher reprised the role that made her a bonafide star in her own right in the new Star Wars film, The Force Awakens.
3They performed together.
Along with being in her mother's Vegas show, Fisher was also in the chorus of Reynolds' Broadway revival of Irene at just 15. Although they didn't perform together for many years, the talented mother and daughter did sing together at the end of an interview with Oprah Winfrey in 2011 that will make you start crying all over again. https://www.youtube.com/watch?v=kzjgp2XebwE
4They were part of one of Hollywood's biggest scandal…
Both Reynolds and Fisher compared Eddie Fisher's affair with Elizabeth Taylor that led to Reynolds divorcing Eddie to the breakup of Jennifer Aniston and Brad Pitt due to his affair with Angelina Jolie. It was even more scandalous since Reynolds and Eddie Fisher had two children, Carrie and Todd, and because Reynolds and Taylor had been such good friends. While we don't like to admit it, drama surrounding our favorite celebrities is so very ~Hollywood~ and something that keeps the public interested in celebrities' private lives.
5…And had major connections to some of the huge stars.
Whether they were costars, lovers, friends, or family, Reynolds and Fisher had so many connections to big-name stars. Like her mother, Fisher married a famous musician — Paul Simon — so playing a celebrity-themed game of six degrees of separation using Reynolds and Fisher would be ridiculously easy.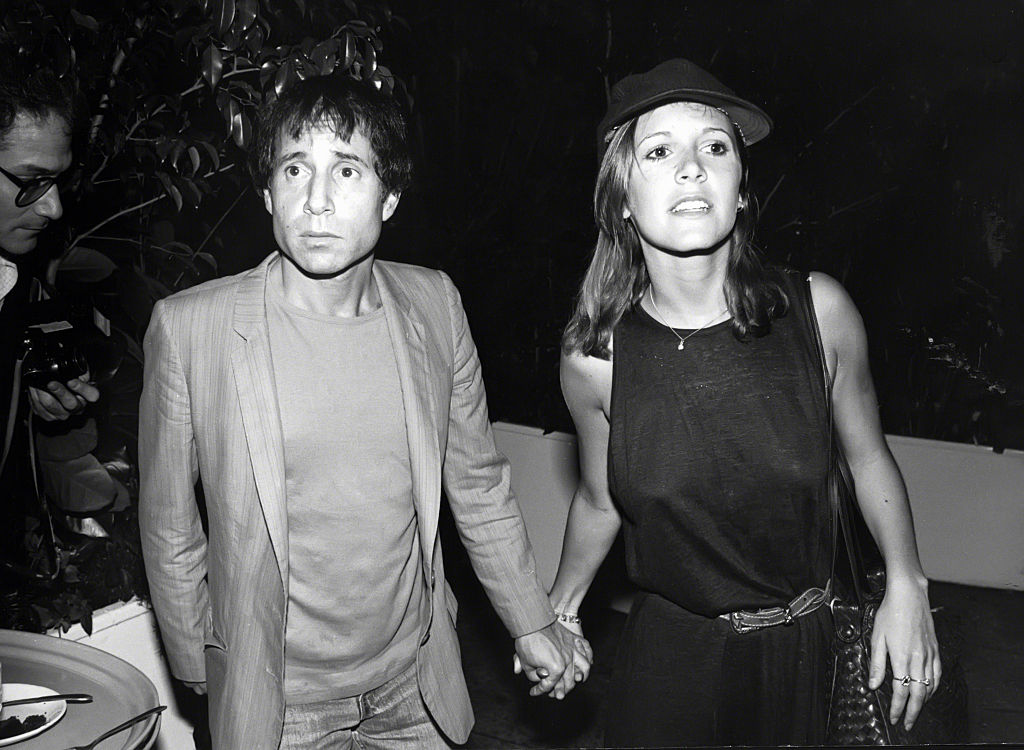 6Fisher wrote a movie for her mother.
Does it get any more Hollywood than having a daughter write a movie inspired by her famous mother's life? Well, Fisher's 2001 TV movie These Old Broads reunited Reynolds and Taylor, along with featuring Shirley MacLaine and Joan Collins, as aging old Hollywood stars.
7They were multitalented.
These Old Broads wasn't the only movie Fisher wrote, as she had written the semi-autobiographical book and screenplay for Postcards from the Edge (which starred MacClaine in the Reynolds role), among being a script doctor for other major films, like Sister Act and Hook. And while both of them could sing as well as act, Reynolds was also renowned for being a triple threat, thanks to her dancing. These women were truly masterful in the major fields of the entertainment industry.
8They showed us the dark side of Hollywood.
We know Hollywood isn't always glitz and glamour and unfortunately, Fisher and Reynolds were a prime example of that too. Fisher had been very candid about the negatives of being raised by a famous mother. They were estranged for some time and one reason, beyond Fisher struggling to find her own identity, was caused by Reynolds' own issues, like her dysfunctional marriages — particularly to Harry Karl (something they noted in the Oprah interview). Fisher also struggled with drug addiction for years, along with being diagnosed with manic depressive disorder.
9Yet, they made up.
But like a good Hollywood ending, Fisher was able to make amends with her mother later in life and the two shared a loving and playful relationship that delighted fans — showing that the love between a mother and daughter can help get you through anything.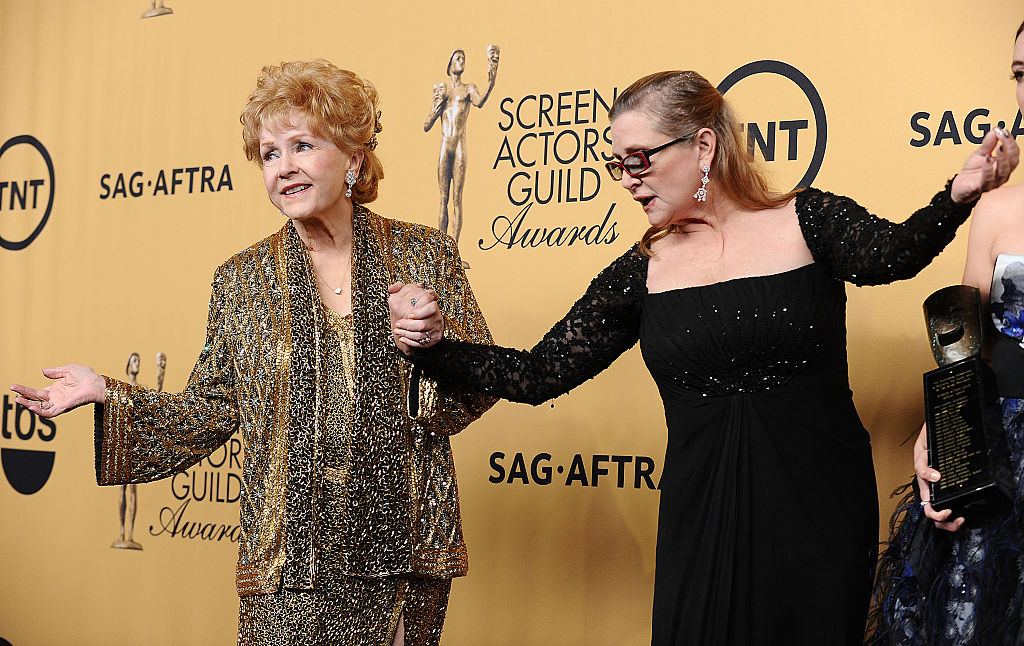 10They had humor about their status.
Even though they could have just been resentful that all of their dirty laundry was known by the public, the consummate entertainers were open to talking about their past difficulties — and both did it with such humor and charm. And the fact that Fisher came back to play Leia for The Force Awakens and Reynolds embraced her stage mom persona as Grace's mom on Will & Grace shows they wanted their fans to be happy and realized the amazing position in the entertainment world that they held.
11They had awareness of the pitfalls of being famous.
Fisher in particular knew that celebrity was fleeting based on her own experiences and the experiences of her mother. One of her famous quotes is, "Celebrity is just obscurity biding its time." This self-awareness made Fisher — and her mother — not only stars who were relatable, but ones who were worth rooting for.
12They created another Hollywood generation.
Although Reynolds and Fisher have both passed, their legend will live on, thanks in large part to Fisher's daughter — Billie Lourd — being in the business. (She plays Chanel #3 on Scream Queens and Lieutenant Connix in Star Wars with her mom.) Our hearts have been going out to her these past few days and we also know that if she's anything like her mother and grandmother that she will continue to find success as an actor and enchant the world.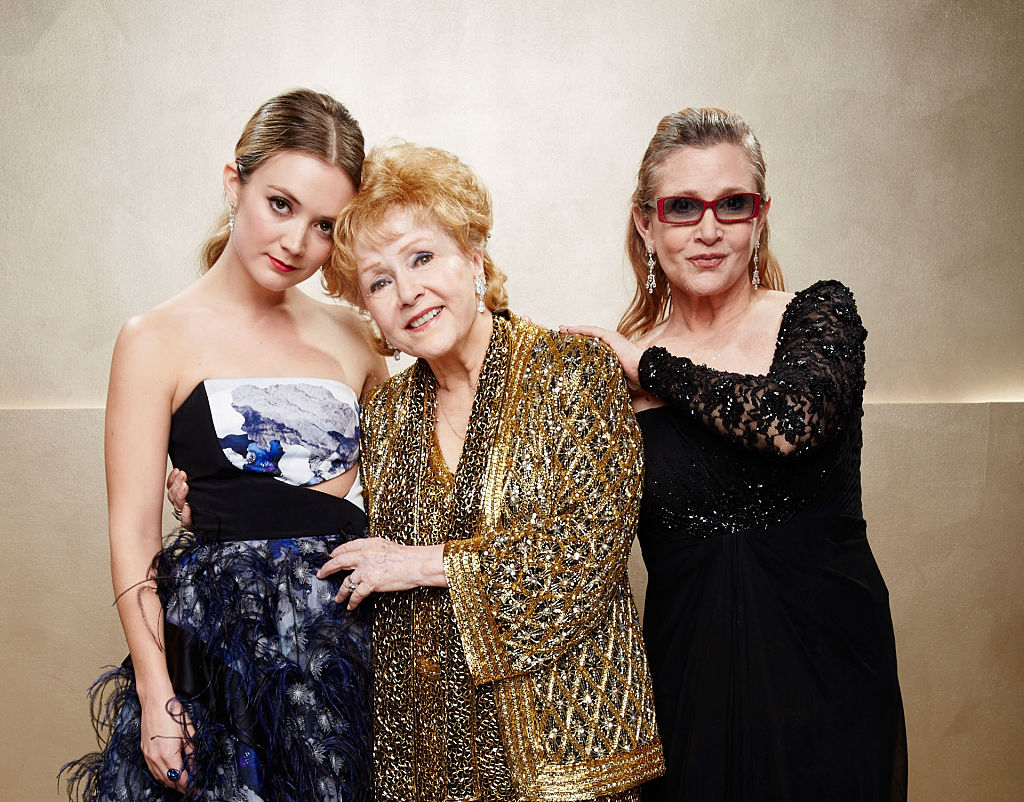 Although it wasn't always glamorous, Debbie Reynolds and Carrie Fisher truly defined the Hollywood mother-daughter relationship and they'll continue to steal the show in our hearts long after they're gone.