12 dreamy watercolor tattoos that seriously don't even look like real tattoos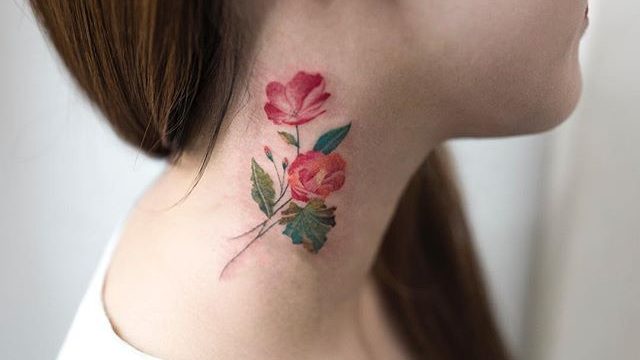 If you've always wanted a beautiful floral tattoo or watercolor piece but don't like how intense (though beautiful!) they sometimes look, we have the *perfect* tattoo artist for you. Beyond delicate and hardly visible, the tattoos by Seoul-born artist Hongdam are incredibly light and stunning. We love the way that these tattoos seem to fade right into the skin while adding a gorgeous touch of color.
Here are a few of our favorite watercolor tattoos by Hongdam.
1. This soft fox
With a little peach!
2. This beautiful rose
Yes, yes, yes.
3. This barely-there candle
Truly amazing.
4. The artist's mother's stunning ode
We're not crying, you're crying.
5. This lovely branch
https://www.instagram.com/p/BIw0S8Sgoad
So, so subtle.
6. These rose and lily watercolor tattoos
https://www.instagram.com/p/BIuOt4xgCa6
Love the colors.
7. These beautiful plants
Absolutely killer.
8. These drawings
So unique.
9. This Korean calligraphy
https://www.instagram.com/p/BIXPkc_AhD2
Truly beautiful.
10. This pinky promise
Perfect for your bestie.
11. This rose and script
https://www.instagram.com/p/BH_9YthgDJN
We *really* love this.
12. This tiny triangle
https://www.instagram.com/p/BGyzTfyEL–
So easy to hide.