12 Christmas Pinterest fails to make you feel better about your life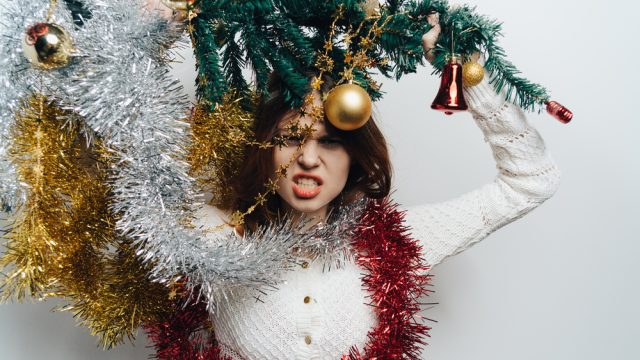 Our Pinterest obsession is certainly no secret. And now that the Christmas season is in full swing, it's officially time for us to break out our festive recipes and DIYs and start cooking, crafting, and decking all the halls.
However, anybody who has attempted a Pinterest holiday knows that the process can be risky. While the rewards of a great Pinterest project are many, it's not always a given that following directions will yield a perfect result. And because of human error, we've been blessed with Christmas Pinterest fails.
From melty snowmen to crazy reindeer, these crafts-gone-wrong are sure to make you feel a little better about burning the Christmas cookies last year. Below are some LOL-worthy attempts at holiday cheer that at least get an A for effort.
1 Looks like whoever made this Jello-shot tree was already three sheets to the wind.
2Poor Frosty seems like he saw a ghost… or became one.
3Vixen? Blitzin?! Is that you?!?
4This is what happens when a bottle of glue takes control of a craft project.
5These Rice Krispies Treat trees really did have potential… but not even Charlie Brown would want one of these.
6Looks like the North Pole is a little warm this time of year…
7 This snowman tree is still kinda cute, in a slightly disturbing way.
8A snowglobe that's more like a no-visibility blizzard-globe.
9Oh no, Rudolph… what happened to you?
10Sticky snow, guys. Use the sticky snow.
11These were just too ambitious from the start — we bet not even Martha Stewart can pipe a Fair Isle pattern onto a cookie.
12 Is it Christmas or Halloween? Because these snowmen are wayyyy too creepy.
This year, if your DIY projects don't exactly turn out great, just know that somewhere out there, someone else has fallen victim to a Pinterest fail, too. Happy holidays, crafters!