These are the 12 beauty tips Ashley Graham uses when doing her own makeup
From the outside looking in, it seems that some people just have all the best in the world: beauty, talent, brains, and we want in on it. Thankfully, there are gems out there like Ashley Graham who is nice enough to share beauty secrets when doing her own makeup.
The 28-year-old plus-size model has one of the most gorgeous faces around and the reason we adore her so much is because she's fun — like legit knows how to have a good time and we love listening to her talk. She recently sat down with Vogue to share with all of us that she often does her own red carpet look herself and we're both impressed and totally listening.
Tip 1: The base matters.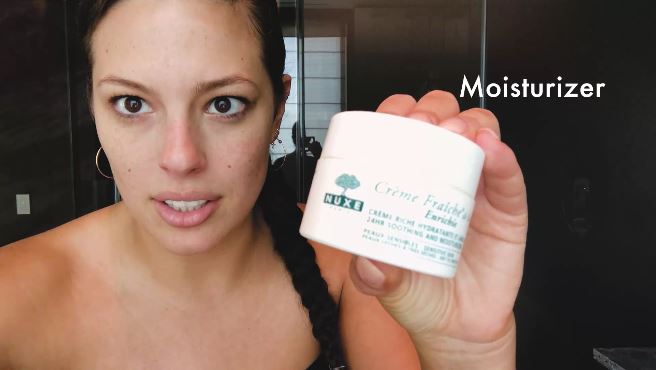 "Don't forget your neck," the model warns. "Everybody forgets the neck!" If doing this step is the first key to making sure your skin is flawless forever and your makeup looks amaze, we're for it.
Tip 2: Look awake.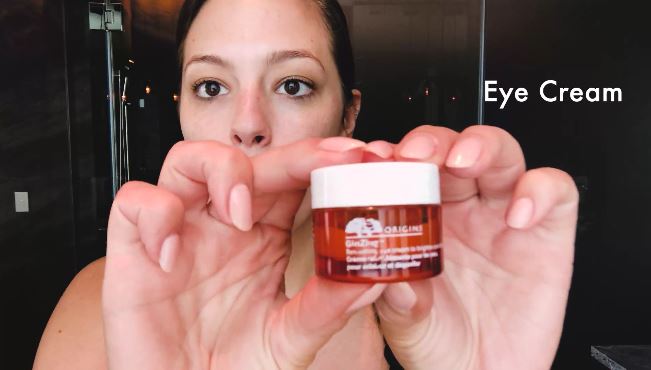 "I've actually been using eye cream since I was 15 years old," she says and yep, we can tell because her skin is flawless. Using her finger tips, the model gently pats the cream around her eyes.
Tip 3: Get that flawless complexion.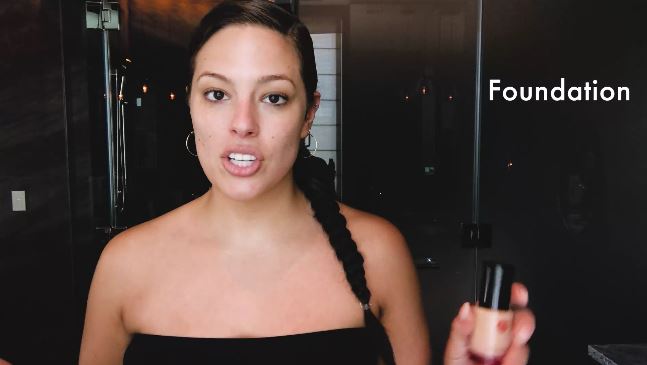 Graham shares her favorite foundation and says she likes to put "three dollops on my finger tips like this" and sort of just pats it all over her face. She says she likes to do "a lot of tapping" because she doesn't want the product to "sink into the skin" which is, of course, genius.
Tip 4: Concealer is key.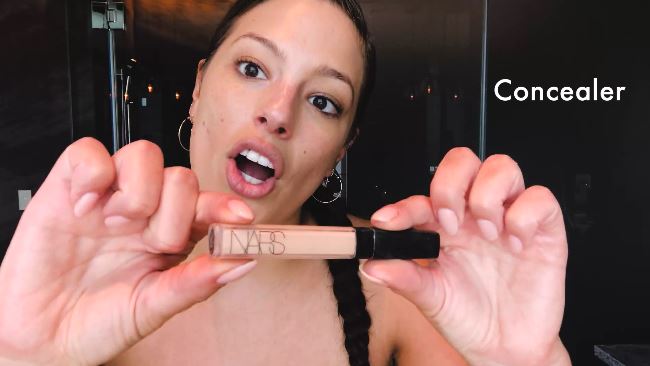 She calls NARS concealer "the love of her life" and if you're a lady who has a lot of dark circles, blemishes or other spots on your face, you know that concealer can be a lady's best friend to feeling confident.
Tip 5: Give it staying power.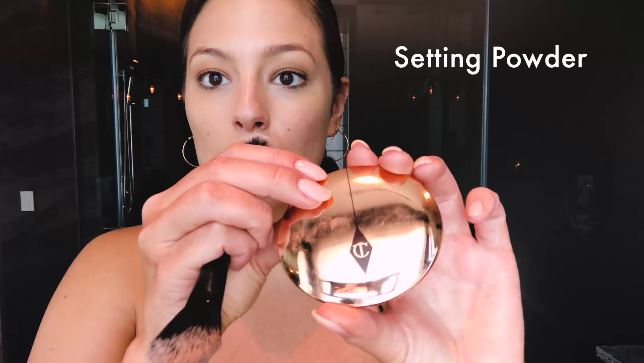 When it come stop using the powder, Graham say she just likes to place it where she "doesn't want the makeup to move." She gently taps on her face using a brush around key areas like under her eyes and around her nose and jaw line.
Tip 6: That glow look.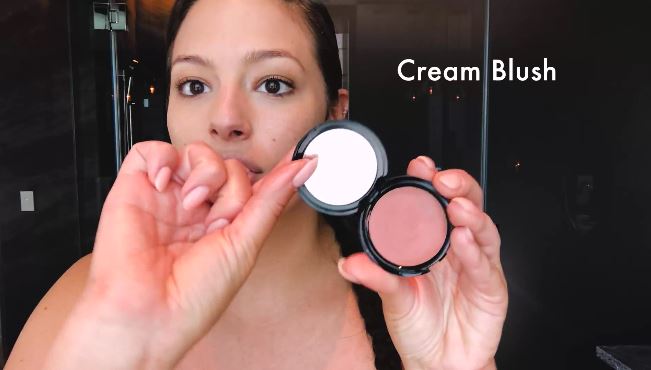 Graham says that she likes to have a "dewy" look on her cheeks and in order to perfect that, she opts for a cream blush instead of a powder one.
Tip 7: Cheekbones for days.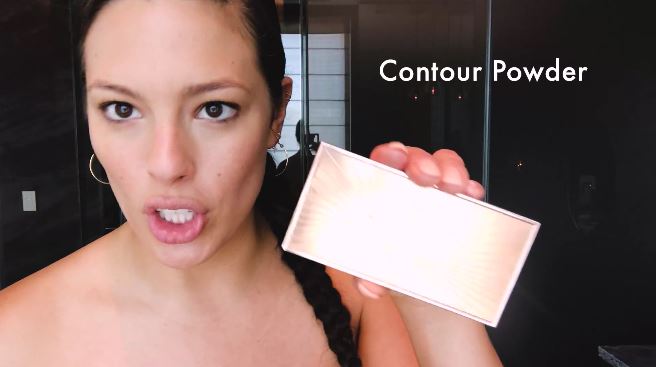 Of course Graham has cheekbones that make us all a little jelly, but she says she relies on contour powder to really accentuate that feature of her face. She advises that you push the contour powder right into the hair and down the jaw so you don't leave any visible lines.
Tip 8: Bronze your eyes.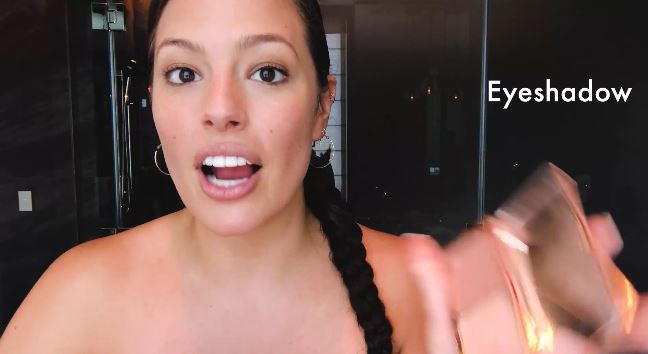 She says she loves to use bronzer as eyeshadow which is a fun way to keep your look pretty neutral, but perfection.
Tip 9: Highlight that lip.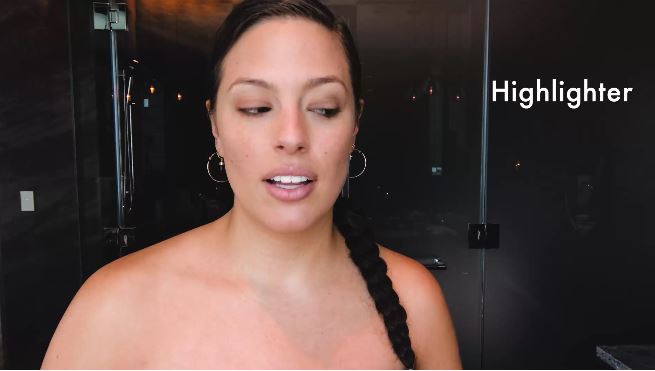 "Someone once told me that it looks healthy and beautiful to have highlighter on top of your lip so…"
Tip 10: Hold your brows.
The model says that she likes to use a little hair spray on a brow spool and uses that to keep her brows looking fleek. "These suckers don't move."
Tip 11: Draw a little freckle.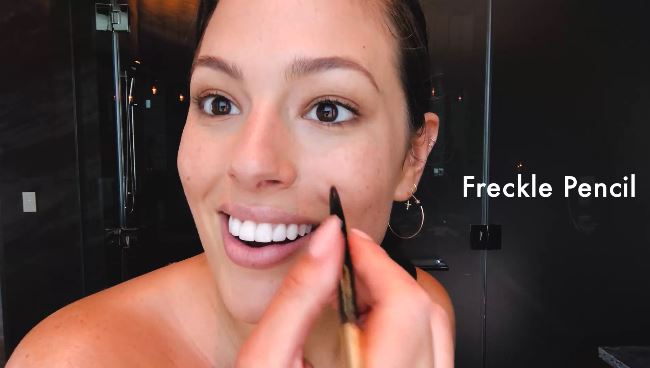 She has gorgeous freckles/moles on her face and she loves to show them off by drawing them in a little darker.
Tip 12: Non-aggressive lips.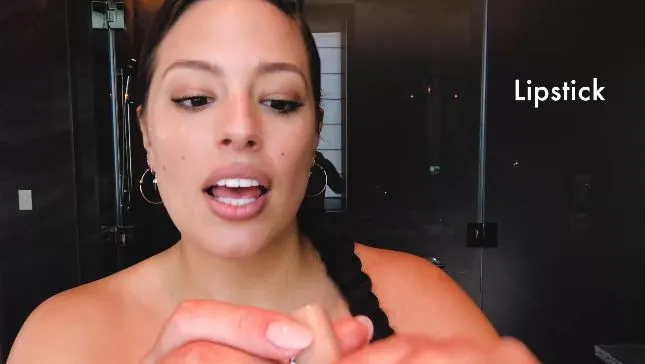 Not everyone can or wants to pull off a dark lip so she likes to smear the lipstick on her finger and apply so it's "not as aggressive."
She finishes off by using a Q-tip to clean up around her eyes, sprays some hairspray on her hair and she's all set.
It seems to take her no more than five minutes to pull this whole look off and we're both impressed and thankful she shared her tips with us!