12 badass lady crafters making Pinterest-worthy items we totally need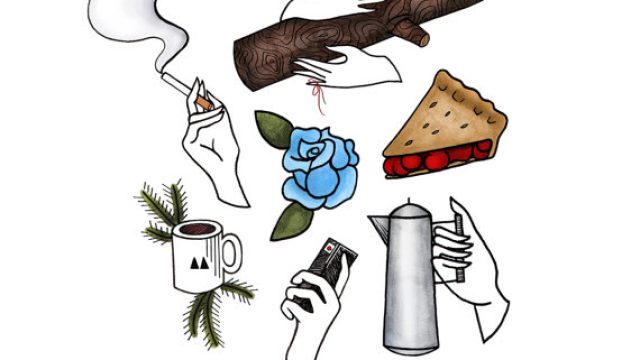 We've all fallen under the guise of Pinterest-fueled delusions of grandeur. Maybe one day those mason jars will be unearthed from the back of the coat closet to be tinted a dreamy shade of of turquoise. Perhaps some weekend will free itself for a session of handweaving and succulent planting. Delete that dormant "DIY" board and step away from the hot glue gun — these 12 badass ladies have all your kitsch and craft needs covered.
Emily Katz who makes gorgeous macrame
Teach a man to fish, he'll feed a village; give Emily Katz some rope and an hour, and she'll outfit your home in her macrame machinations. From intricate yarn chandeliers (seriously, that's a thing), to woven lampshades, the possibilities are endless when Katz is at the loom. She even travels the world sharing her tricks of the trade through her own workshop series.
Leah Ball who makes beautiful handmade homegoods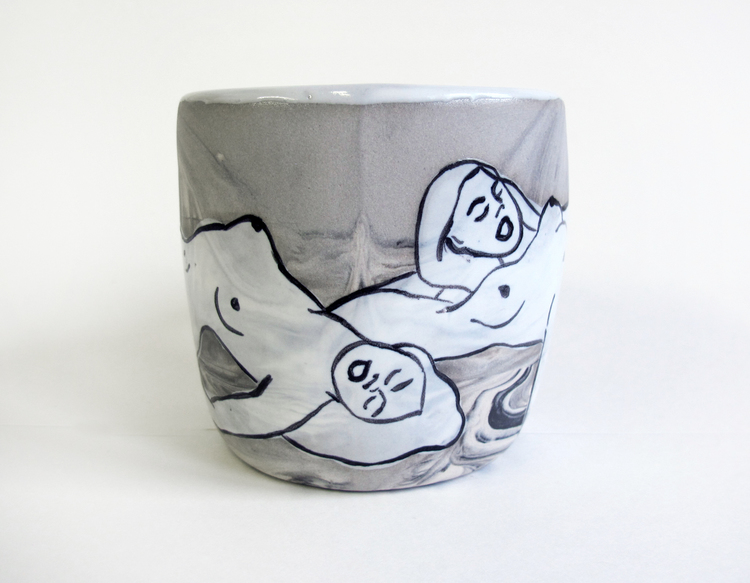 Nothing like a piping hot cup of feminist pride in the morning! Leah Ball is a Chicago-based designer who rose to Instagram renown with her "pleasure mugs," marbled porcelain coffee mugs handpainted with the likeness of women in the throes of passion. If the radical possibilities of self-pleasure aren't your steeze, Ball also churns out pipes, vases, and plain mugs.
Britt Hutchinson who makes teeny, tiny embroidery
The creative fallout of a self-proclaimed "addiction to tedium and inability to fall out of love," Britt Hutchinson has been churning out macabre micro-embroidery for just over a year. Hutch quickly developed a following with her painstakingly detailed stitchings of nooses, daggers, skeletons, and flowers. 
Sam Eldridge who also makes embroidery that steals our heart
A lady of many talents, Sam Eldridge's jubilantly colored works can be found on embroideries, computer wallpapers, and oversized canvases. While the Vancouver-based artist's paintings favor the abstract, Eldridge's embroidery work often recreates cozy living room scenes, brimming with fabulous jewel tones and plenty of plantlife.
Quyen Dinh who makes tattoo flash art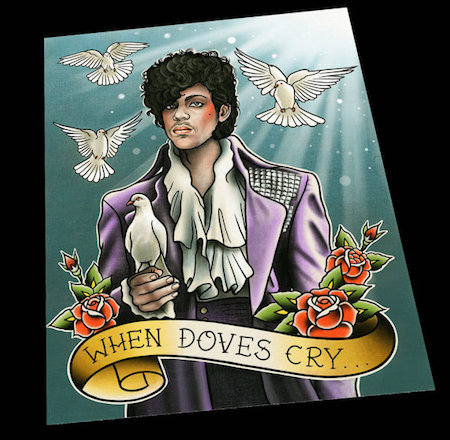 Drawing inspiration from her own traditional tattoos, Dinh has been immortalizing pop culture figures and movie moments in the timeless style of tattoo flash for nearly five years. From portraits of cuddly sailor kittens, to Star Wars bottlecap magnets, and even customized paintings, limitations don't exist in Dinh's colorful world.
Bunny Miele who turns her illustrations into all the gear we want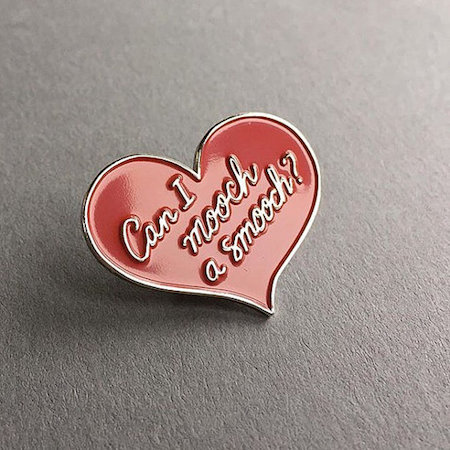 The twentysomething Tennessean's wheelhouse resides in illustration work, which she translates to a variety of mediums, from buttons to t-shirts, and even vinyl stickers. Often paying homage to cult TV shows (The X-Files and Twin Peaks are obvious favorites), Miele's quirky pieces are impossibly likeable and timeless.
Dallas Maynard makes rings that we L-O-V-E
A Gemological Institute of America grad, the Chicago-based jewelry designer hammers out a wide breadth of bejeweled creations, from geometric stacking rings to sweet 'n simple engagement bands. Maynard has recently garnered the spotlight thanks to her "boob rings" and "cookie and biscuit rings" — the perfect addition to any feminist jewelry box.
Gina Ferrara makes stunning stained glass
Church windows aren't the only place for stained glass anymore. Gina of Oxbow glass slices and dices lustrous shards of glass into one-of-a-kind pieces, ranging from a precious bee-and-honeycomb hanger, to massive mandalas. With influences spanning from architects like Frank Lloyd Wright to tattoo flash, beauty is universal when it comes to these hanging beauts.
Jara Anton makes prayer candles we totally need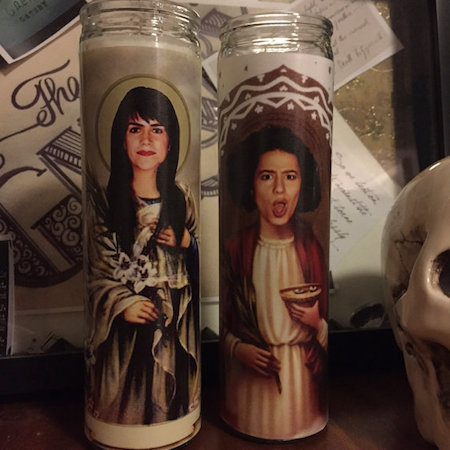 Whether you bow at the altar of Daria Morgendorffer, or patronize the church of St. Hillary Clinton, you can now immortalize your celebrity deities with a prayer candle from Rustbelt Cooperative. If lighthearted fame worshipping isn't your ish, don one of the many "Coachella flower crowns" that Rustbelt offers — ticket to Indio, California, not included.
Steff Bomb makes plush toys like none other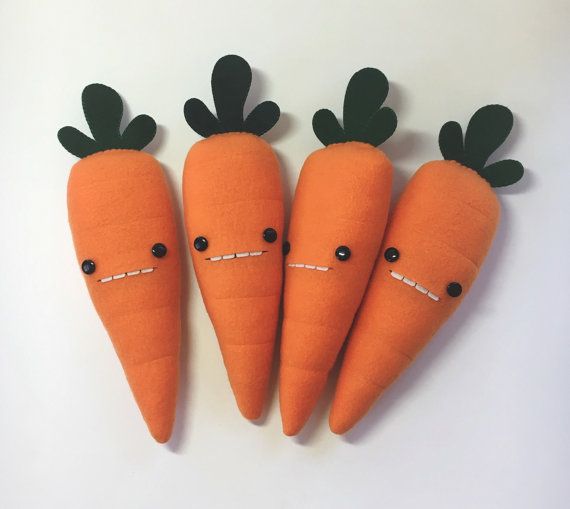 Without a shadow of a doubt, plushie peddler Steff Bomb is one-in-a-million. How many indie crafters can say their work has graced an album cover? Or invaded your DVR on an episode of TLC's Craft Wars? With an inventory boasting offbeat items like a felt replica of Marvin Berry's guitar, switchblade ornaments, and a priceless Saved By The Bell phone, Steff Bomb transforms scraps and scribbles into charming trinkets.
Molly Bishop, maker of bowls and pins and all the things we love
With influences ranging as wide as "lizards, popular sports, and travel," it's no wonder that Molly Bishop has maintained such a unique point-of-view in the crafting world. Firing off ceramic bowls emblazoned with images of Magic Johnson and enamel pins featuring naked women spiraling down a Cheez-It vortex, Bishop isn't waiting for the cramped craft world to make room for her — she's charging forward, full-force.
Caitlin Holcomb who is making all the banners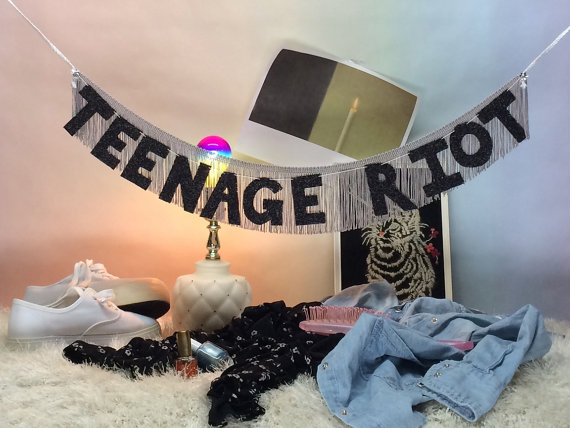 Whether you're dialing that Hotline Bling, or flaunting your lady boss status, Fun Cult has a banner for that. Thanks to Fun Cult's glorious bunting and banners, you can proudly declare your emotions and fandoms loud and proud and glittery. May your walls never go bare again.