12 actually attainable New Year's resolutions, because feeling guilty about not reaching goals is no fun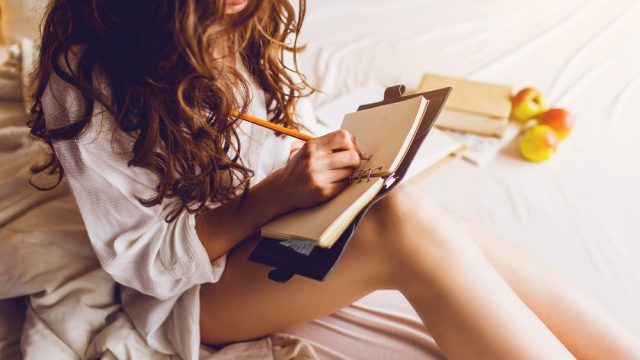 Time to say goodbye to 2016 and welcome 2017. That's right, it's almost the new year, which can only mean one thing — New Year's Resolutions. But the psychology of these goals can be tough, because most people make resolutions that are impossible (or at least very hard) to keep. While we definitely encourage you to shoot for the moon, we think resolutions are best when they're a little more realistic.
The problem is that we're always mistaking "resolutions" for "goals." Resolutions should be small, short-term steps that can help you reach a goal, which is usually a vaguer, long-term thing that you want to accomplish.  So when you're thinking of resolutions, think a little more specific, so you actually can achieve them by the first few months of the year. That way, you're encouraged to come up with new steps, so by the end of 2017, maybe you'll reach your goal.
Without further adieu, we've come up with a list of totally manageable resolutions no matter what your main goal is.
Main Goal: Get in Shape
1Learn to do 10 push-ups.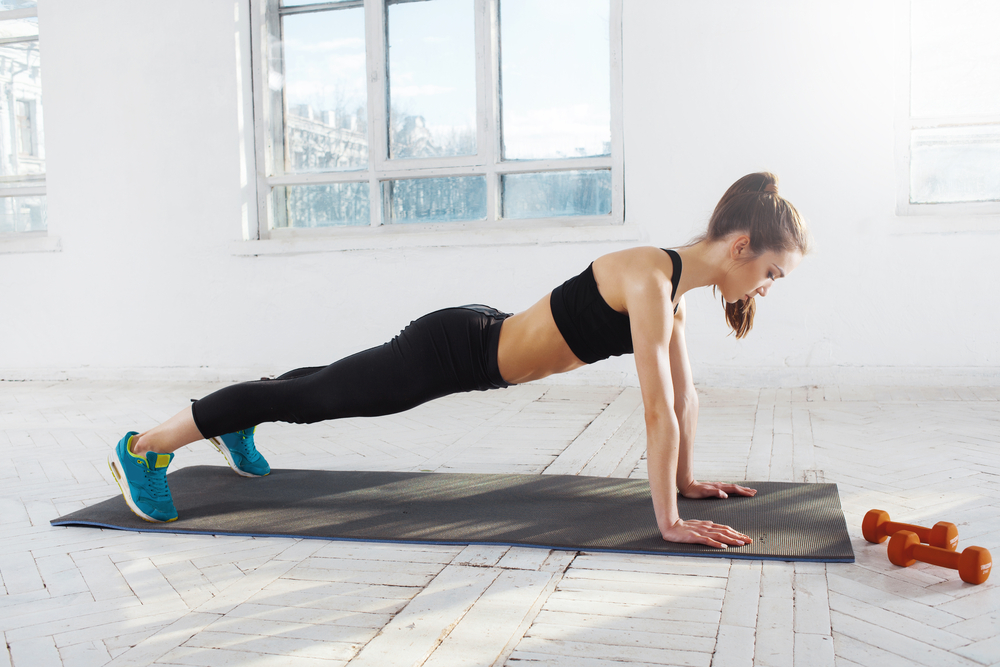 Wouldn't you love to feel strong and badass enough to complete ten whole push-ups? Well, you can. Check out 30-Day Fitness Challenges' Easy Pushup Challenge. At the end of 30 days, you could be doing 10 or more real pushups per day! For just $5.00, you can download their plan here.
Why you'll keep it: Because you can do these anywhere in under 5 minutes.
2Run (or walk) a 5k.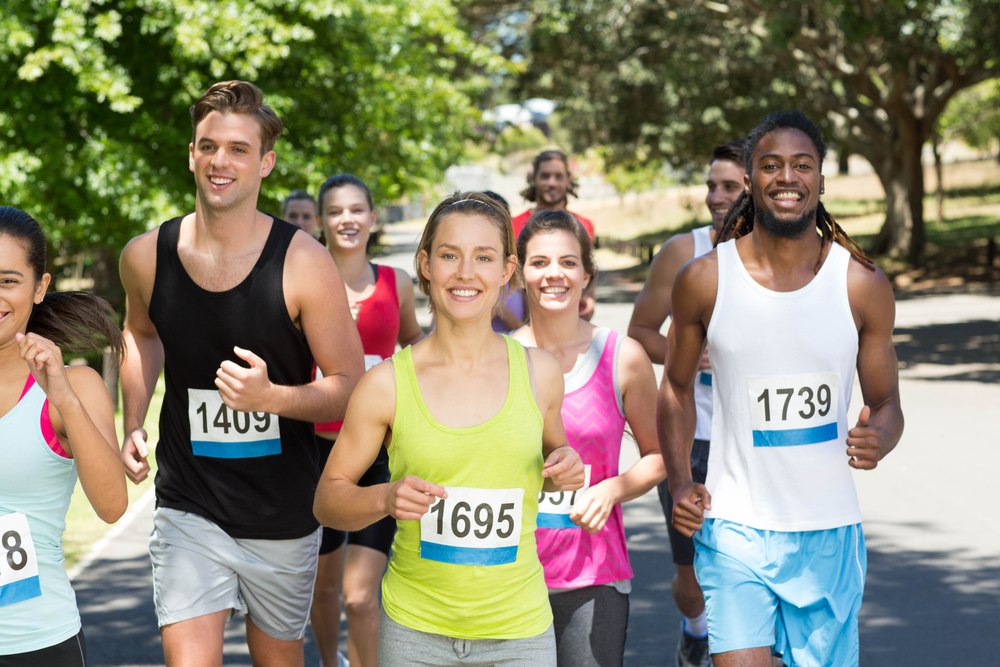 One of the main problems we run into while trying to get in shape is the end goal. Because being healthier is hard to measure. But entering a race give you a clear timeline and end goal. Plus, you get some awesome bling just for finishing. Sign up for a 5k (aka 3.1 miles) fun run near you, and then start training. Shape Magazine has a fantastic 5k training plan that will have you running those 3 miles in only 6 weeks, even if all you do is walk now. You can find Shape's 5k Beginner Training Plan here.
Why you'll keep it: Because you signed up and paid the entry fee, so you might as well do it!
3Touch your toes.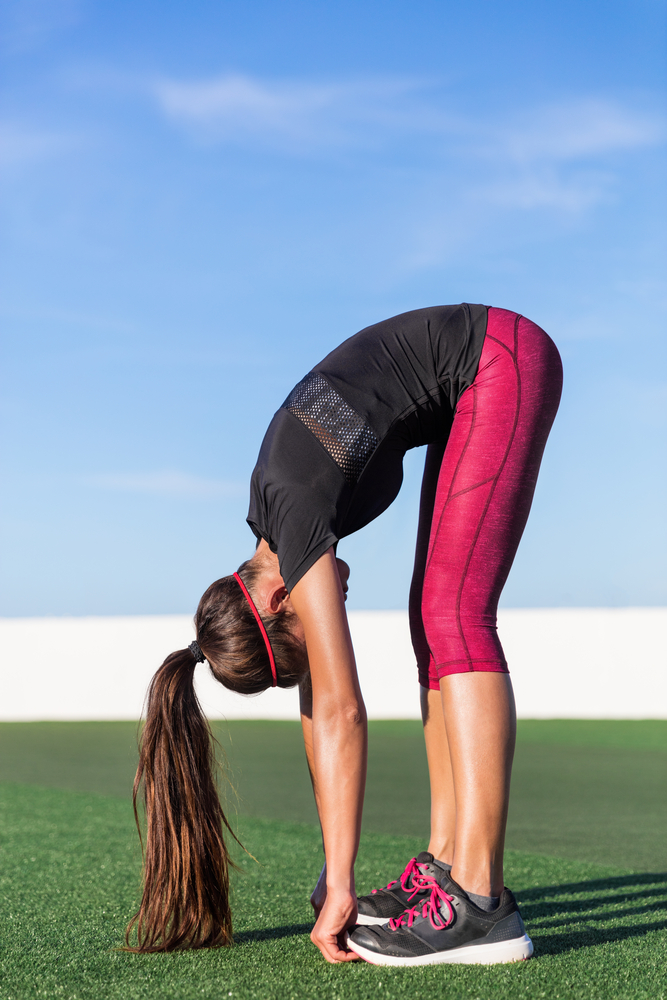 When we talk about fitness, we don't always think about flexibility, but it's important. One of your goals for the new year could be to increase your flexibility enough that you can touch your toes. Check out this awesome flexibility guide from Nerd Fitness that will help you evaluate and improve your flexibility. You'll be touching your toes in just a few weeks. Check out the Become Bendy Like Gumby guide here.
Why you'll keep it: Because you can do these anywhere in under 5 minutes.
Main Goal: Be healthier
4Eat more vegetables.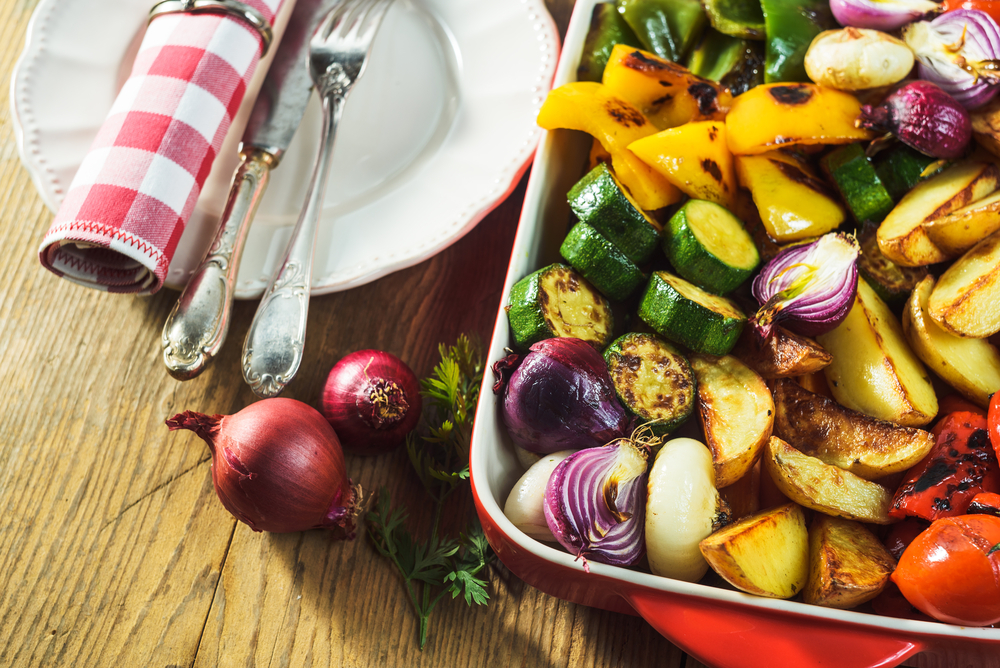 Dieting can be stressful, and it's one resolution that we all fall off of. So forget about what you're NOT eating, and focus on what you ARE eating. Most of us don't eat enough vegetables, so why not focus on adding vegetables to every meal? With that much filling fiber, you'll naturally eat less of the bad stuff. And more importantly, you won't feel stressed about following strict diet guidelines. Find awesome, veggie-filled recipes at places like Cooking Light, Skinny Taste, and Eating Well.
Why you'll keep it: Because vegetables are actually super delicious.
5Take care of yourself and go to the doctor.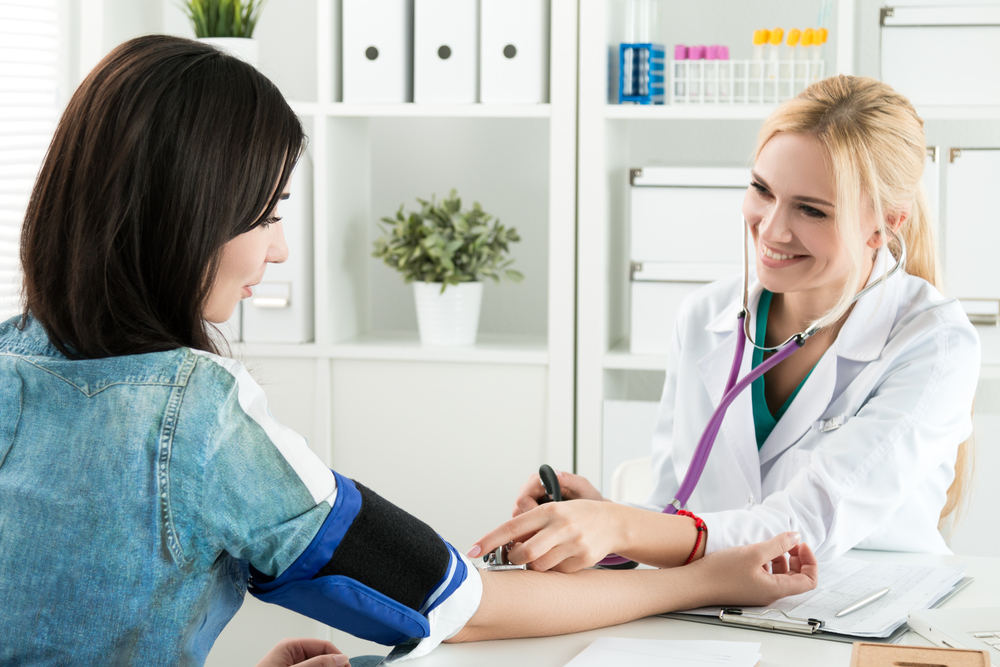 One of the best ways to make sure you're taking care of yourself is by actually going to the doctor. And it's easy enough to make an appointment and keep it. Getting in the habit of regular check-ups is one of the simplest ways to keep an eye on your health. Plus, if you're going in for a preventative check-up, most insurance will cover that free of charge.
Why you'll keep it: Because it's just one hour on one day.
6Take a multivitamin.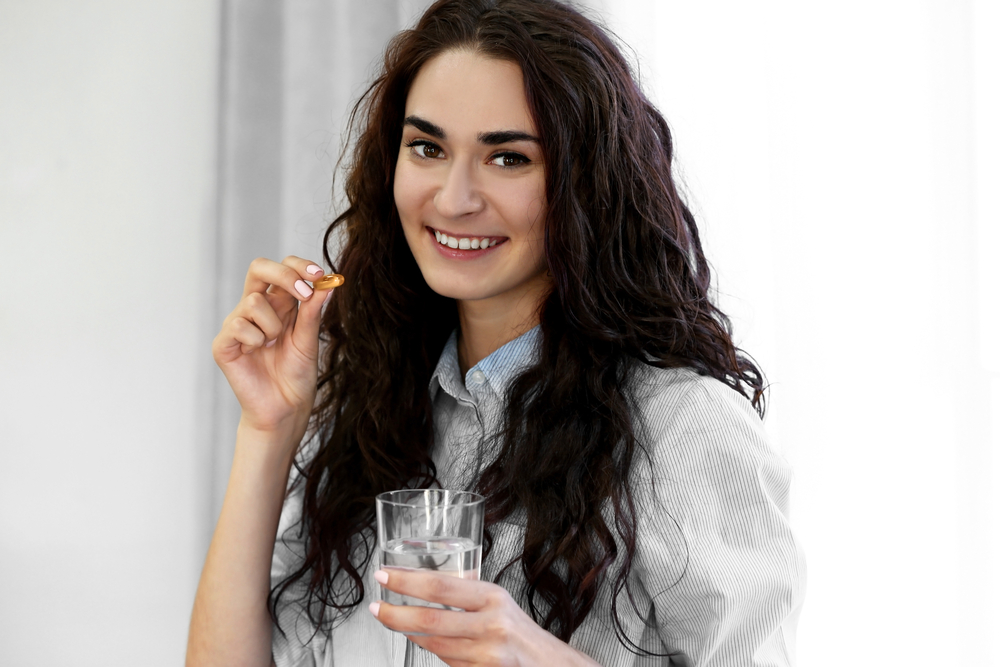 This is another super easy way to achieve your resolution of being healthier. Many of us don't get enough key vitamins from our diet, so a simple multivitamin can help balance that out. These days, you can even order your vitamins online. Check with your doctor (at that appointment you made!) if you take any other medications, in case they have suggestions on a good vitamin to take.
Why you'll keep it: Because it's just a quick pill a day.
Main Goal: Improve your mind
7Read more books.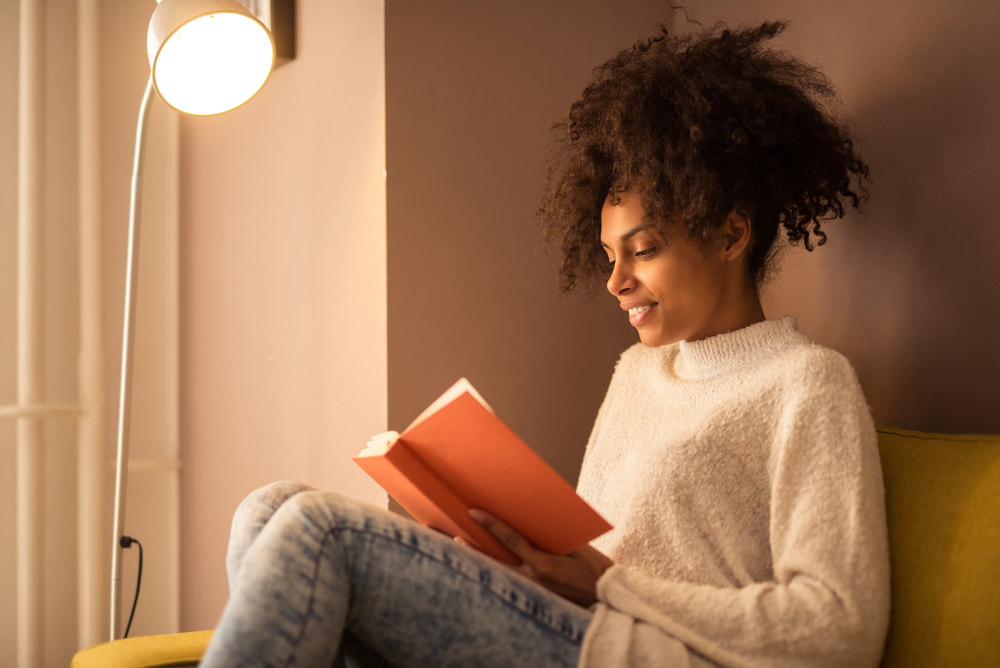 One of the best ways to improve your mind is by reading. So turn off the TV and cuddle up with a good book in the new year. If you have trouble finishing books once the business of the year gets going, why not get a little help? Goodreads is a social media network for book lovers. They offer challenges each year, where you can make a goal number of books to read for the year. You can also follow Popsugar's Reading Challenge, which gives you a list of "types' of books to check off as you go.
Why you'll keep it: Because reading is awesome.
8Do a crossword.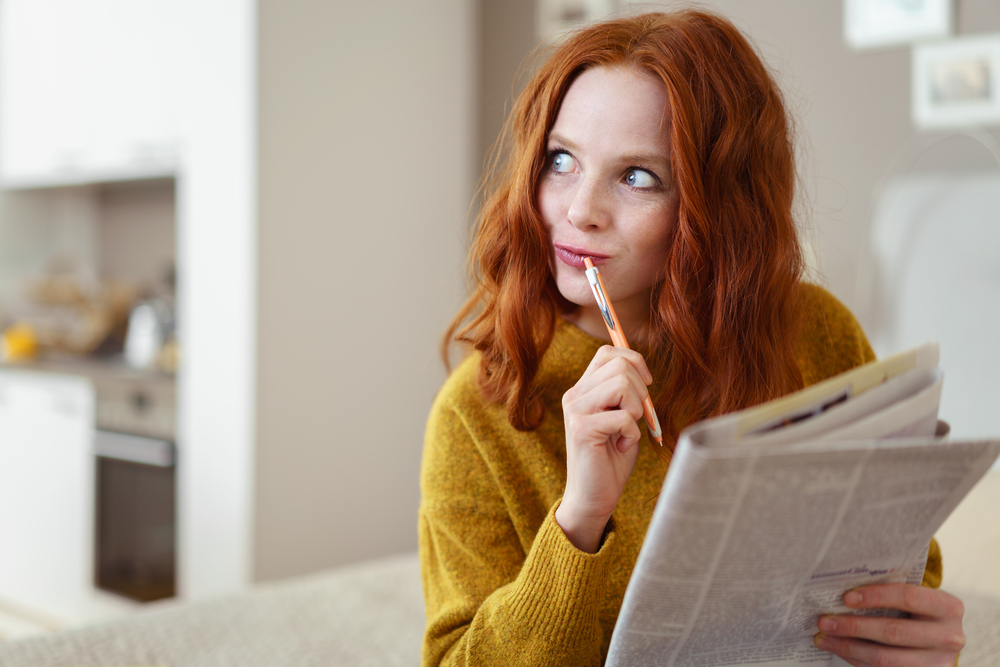 Puzzles and games can be a great way to improve your logic and vocab without even noticing. Crosswords have long been a popular type of brain teaser, and now you can do them digitally. You can subscribe to the famous New York Times Crossword for $6.95 per month. Or if you're not quite ready for that level, the LA Times offers an awesome crossword each day for free.
Why you'll keep it: Because it's digital, and who doesn't love games and puzzles?
9Try meditation.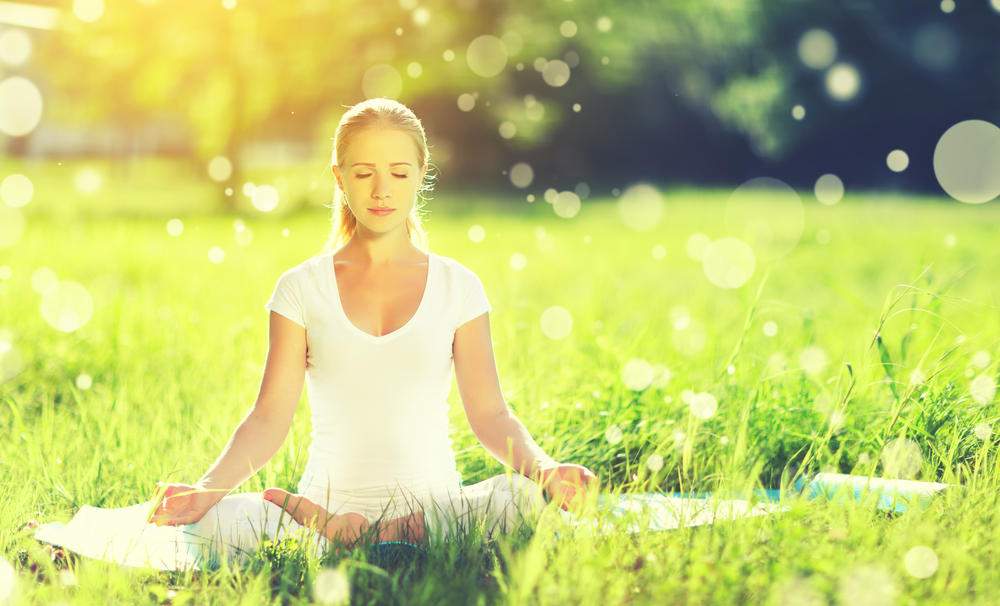 Being more mindful in your life can help your focus and cognition. And now there's an app for it. The app Headspace helps train your mind for meditation, even if you've never tried it before. You can get a monthly subscription to Headspace for $12.95-$6.24 per month (depending on how long you want to sign up for), and start focusing your brain in 2017.
Why you'll keep it: Because once you're used to it, meditation feels awesome.
Main Goal: Be more positive
10Be a better person by offering up some compliments.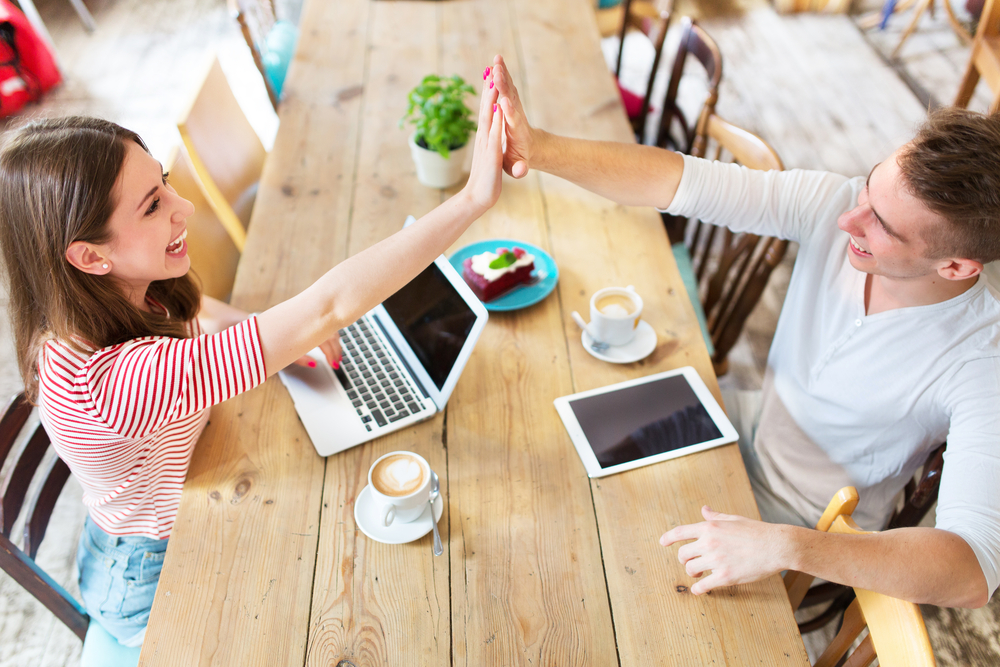 When you make others feel good, it'll make you feel good as well. So you can make the resolution to give one person per day a compliment. You'll feel better, AND they'll feel better. You'll be setting yourself up for a totally positive 2017.
Why you'll keep it: Because it's nice, and it only takes a second.
11Put down social media for at least two hours a day.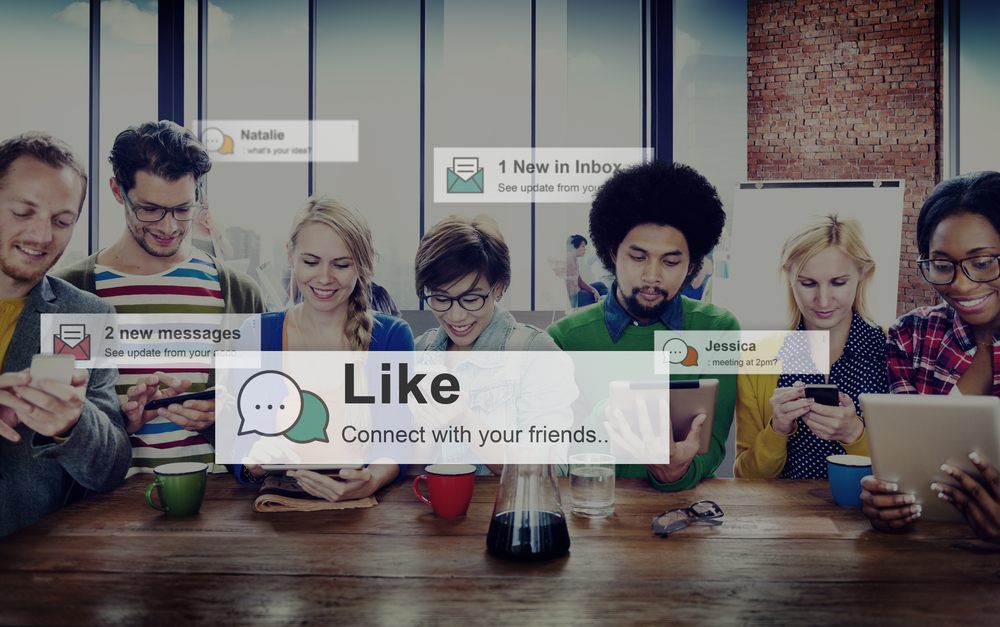 We know, this is a tough one. But so much on social media can be negative. If you want to feel more positive vibes in 2017, try finding two straight hours per day to put it down and focus on something else. Trust us, you'll feel so much better.
Why you'll keep it: Because you don't need to be plugged in ALL day.
12Write down the best thing that happened every day.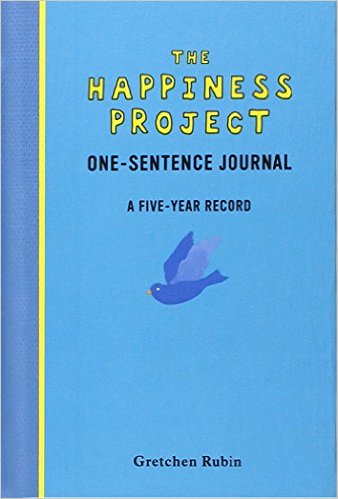 Making sure to remember the positive things that happen each day will make your life feel more positive. So write it down! If you haven't seen a one-line journal, it's a journal where you write one sentence per day. Try each day to write down the best thing that happened that day. You can purchase The Happiness Project One-Sentence Journal on Amazon for $14.52, and on each day you'll find a quote to help make you remember to be happy.
Why you'll keep it: Because it only takes 5 minutes.
Now those are some fabulous ways to start off 2017 right!