11 Whole30 recipes for the healthy but lazy chef in us all
If your two favorite things are eating healthy and tough love, then Whole30 is definitely the program for you. The month long diet has become a full-fledged phenomenon, and since its inception in 2009, more than 100,000 people have completed the program. But it's not as easy as it sounds. The rules for the program are strict, very strict. This means absolutely no sugar of any kind, real or artificial. No alcohol, not even in your food, and no tobacco either. No grains, legumes, dairy, carrageenan, MSG, or sulfites. Oh, and don't try to recreate your favorite baked good with Whole30 ingredients because that's cheating.
The good thing about this program is that you can still eat meat, seafood, eggs, veggies and some fruit. Plus, you get a whole community to support you while you embark on your Whole30 journey. If this sounds like the perfect challenge for you, then rest assured that there are still delicious recipes out there. We've done the dirty work and rounded up 11 of our favorites to help you get a head start.
1Paleo Southwestern Taco Salad Wedge
How can you NOT want to try Whole30 just so you can make this delicious paleo taco wedge salad? Made with grass fed ground beef, Whole30 friendly bacon and dairy free ranch dressing, this salad may skip on some ingredients but flavor isn't one of them. Simply cook the bacon and ground beef and you'll have this delicious salad in no time. And don't forget the avocado, because the Whole30 gods aren't THAT mean.
2Pear, Walnut & Prosciutto Chicken Salad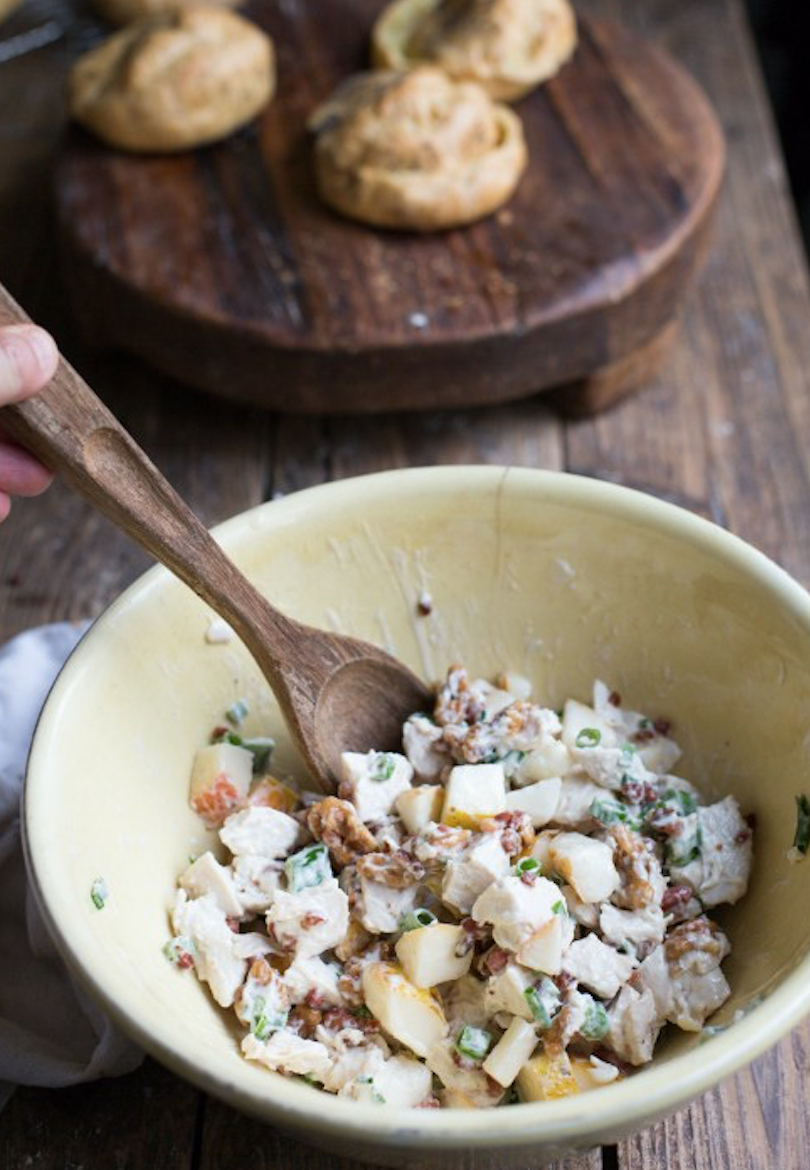 With pear, walnut and chicken, this recipe is as easy as it is delectable. The only thing to keep in mind when adapting this recipe is to use toasted walnuts instead of candied walnuts. Remember that and you'll be golden! You can serve the salad in lettuce wraps or eat it plain. Because honestly, you're probably going to eat it straight out of the bowl anyway.
3Vietnamese Style Chicken & Cabbage Salad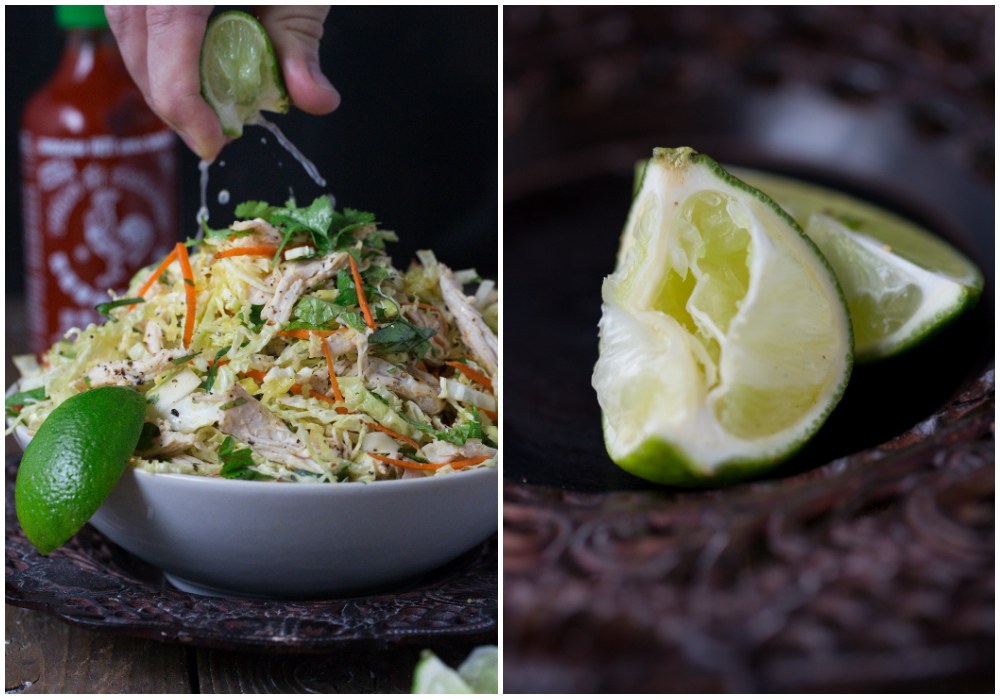 If you were wondering if you had to have boring salads on Whole30, the answer is no. And this Vietnamese chicken and cabbage salad is our saving grace. Featuring chicken, mint, basil and julienned carrots, this salad is all about the flavor. Omit the honey, and you'll be good to go. The best part about having fewer ingredients is that there's less cooking to do, and that means you get to even faster, no guilt involved.
4Slow Cooker Chorizo Spiced Pork
This taco recipe is so easy it can fit in an Instagram caption! Although it requires a little bit of planning, hello slow cooker, this chorizo recipe is versatile! Put the pork on some jicama tortillas or lettuce or eat it plain, no stress. Seasoned with chili powder, cumin, paprika, pepper and more, this pork means business. And honestly, if you can still eat tacos on this diet, then it can't be that bad, right?
5Lettuce Wrap Chicken Fajitas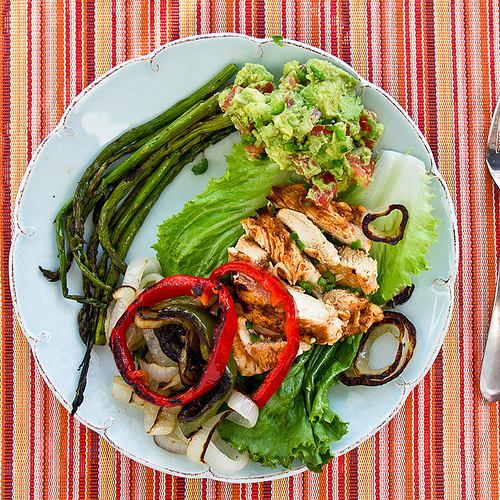 Praise fajitas, and praise these lettuce wrap chicken fajitas. By making a wet rub for the fajitas out of ingredients like cumin, cilantro and chili powder, you are setting yourself up for some full on flavor. Cooking the actual fajitas are a piece of cake, since all they require is chicken, bell pepper, onions, olive oil and of course lettuce. Easy as pie! Well, easy as Whole30 fajitas.
6Bacon and Egg Spaghetti Squash Nests
These scrumptious bacon, egg and spaghetti squash nests look as cute as they sound. And the best part is they're exactly what they sound like. Made with spaghetti squash, almond flour, eggs, bacon and seasoned with rosemary, this is a fun way to step up your breakfast, or any time of the day, meal game. This recipe seems like it's too good to be Whole30 but think again. And if you like playing with your food, you'll love making these squash nests.
7 Spicy Bakes Tex-Mex Meatballs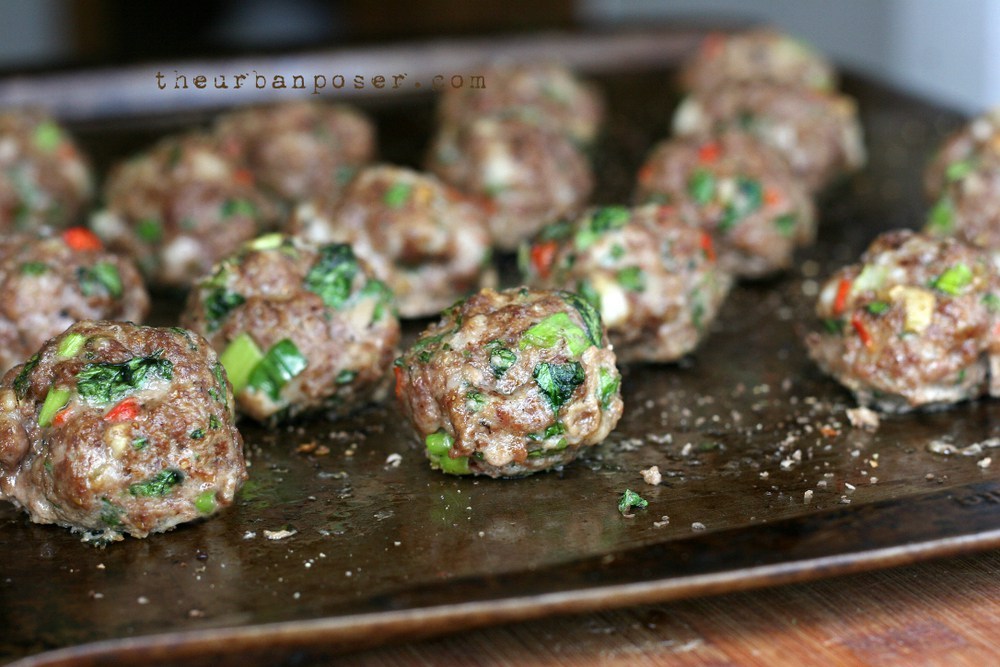 These grain-free Tex-Mex meatballs are about to turn your night into a fiesta. The recipe is pretty simple, calling for grass-fed ground beef and plenty of spice, like jalapeño, cilantro, cumin and garlic. The hardest part is actually gathering all of the ingredients, once you do you just roll up golf ball sized meatballs, pop them in the oven and wait 20 minutes. We only wish everything else was this easy.
8Apple Cider Vinegar Braised Chicken and Collards
Raise the roof for this braised chicken recipe. Made with just eight ingredients, including the vinegar and chicken, this is one of those recipes that lets the food and quality ingredients do the talking. Make sure you have high quality apple cider vinegar for the best results and you won't feel like you're skimping on quality or flavor. And since it's Whole30 it's totally guilt-free, good eating.
9 Apple & Bacon Butternut Squash Hash
Besides the fact that this apple and bacon hash looks delicious and only has 6 ingredients, it also just seems like autumn in a skillet. Featuring tart apples, butternut squash, green onions and bacon, this recipe is packed with flavor for minimal effort and high reward. We'd like to settle in a cozy armchair on a rainy day with a giant bowl of this, and maybe a cat or dog by our side.
10Meat Lovers Cream of Mushroom Soup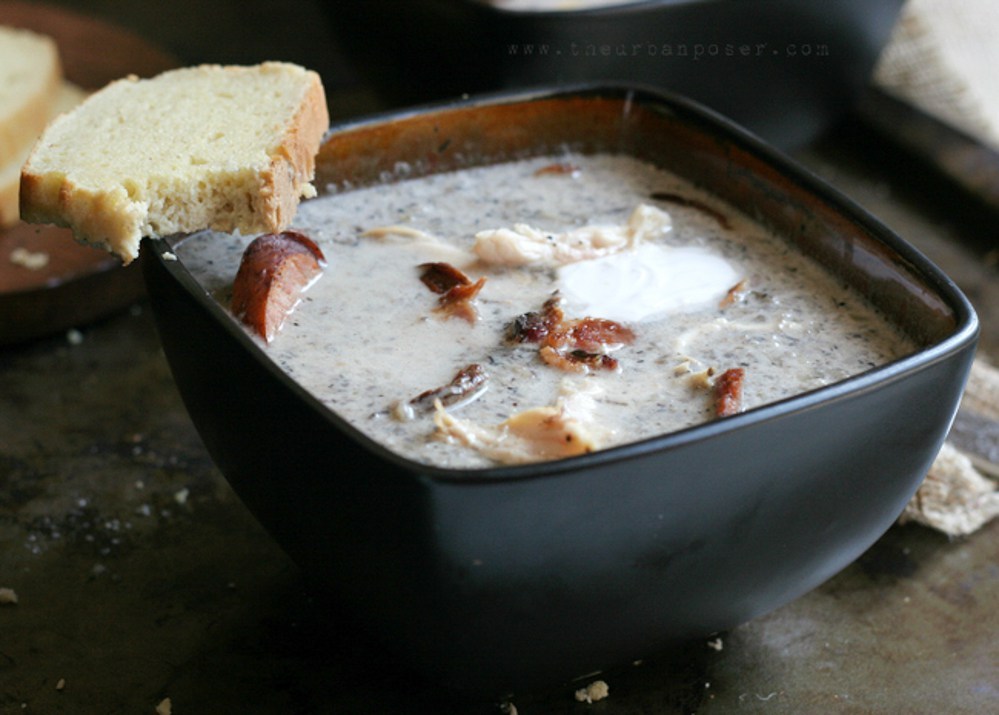 Meat lovers, rejoice! This is the mushroom soup for you. Loaded with chicken, bacon and sausage, this dish is sure to keep you full, warm and content. This the perfect recipe for a cold, rainy day when you need something to warm you from the inside out. Chock full of mushroom, cauliflowers and other veggies, this is sure to help you get through your Whole30 pursuit. Oh, and we know that the picture above shows a nice little slice 'o bread, but if you want to go Whole30, you've gotta skip the carbs.
11Chipotle Lime Butternut Squash
If you've been craving french fries, behold this squash recipe. Made with butternut squash zigzags, or cubed butternut squash, all you have to do for maximum flavor is add some lime, chipotle powder, salt, cilantro and lime juice. Toss all the ingredients into a bowl and then into your preheated 425 degree oven and you're all set. Bake for 25 minutes and then feast, you deserve it.