11 times the Kardashians proved they rule Halloween more than anyone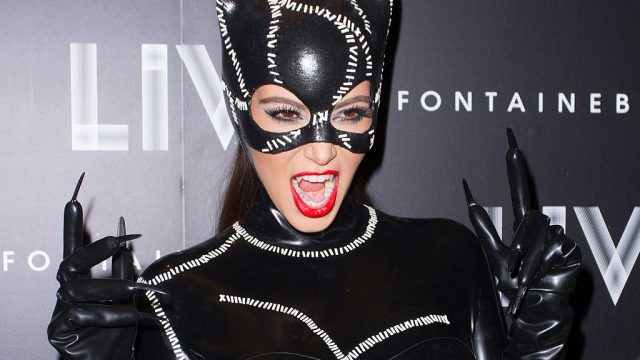 We constantly keep our eyes peeled to see what fab ensemble the Kardashian sisters are stepping out in on the daily, but around this spooky time of year, we pay even more attention to their fashion choices because the Kardashians have the best Halloween costumes. Like, ever. Nope, don't even try it: We will have none of your objections because there are pah-lenty of pics to prove our point.
C'mon, if this wasn't the undeniable truth, explain to us precisely why there are Kimojis inspired by Kim's best Halloween costumes. Because those flawless Hallow-outfits were totally worthy of the emoji treatment, mkay? This is pretty much an open-and-shut case because the Kardashians have repeatedly proven that they rule Halloween more than anyone (except for like, Heidi Klum, who is the actual creator of Halloween and therefore does not have a dog in this fight).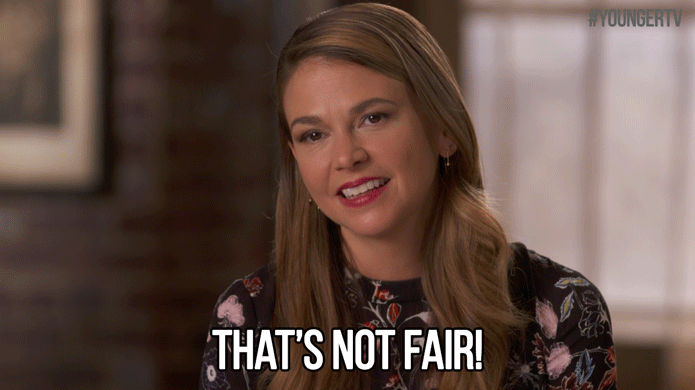 Now that that's settled, let's get into the Kardashians' most kick-ass Halloween costumes.
Is that Kim? We hardly recognized her in this sexy Poison Ivy getup from 2011. Sike, we totally knew it was her but she still slayed.
And she werked the hell out of this skeleton look:
GAH! We still can't believe Kim was ballsy enough to don an Anna Wintour costume, but she totally pulled it off.
Kourtney and Scott Disick rocked this superhero theme as Robin and Batgirl back in 2012:
And in 2015, Kourtney brought the little ones in on the superhero action.
North West's cute AF skunk costume totally wins Halloween:
So, Khloé's The Nightmare Before Christmas-inspired 'fit was actually for Mason's birthday celebration, but it deserves an honorable mention because it would've killed as a Halloween costume.
https://www.instagram.com/p/vcTmKlhRuf
Kendall Jenner was the GOAT for Halloween 2014 when she played Mario to Cara Delevingne's Luigi:
https://www.instagram.com/p/u2apJuDoz5
She also kept her costume fashion-friendly when she dressed up as "Lady Karl Lagerfeld":
https://www.instagram.com/p/9jDXp1Do7M
Kylie served fierce frigidity as a self-proclaimed snow princess:
https://www.instagram.com/p/9gkqKJHGi1
But Ky creeped us all the way out when she morphed into a zombie for Tyga's "Dope'd Up" video:
https://www.instagram.com/p/9gpoHbnGgH
There you have it – the Kardashians' Halloween slayage in a nutshell. We can't wait for Halloween to arrive so we can add some of their fab new looks to the list.