11 under-the-radar ethical fashion brands to shop in honor of Earth Day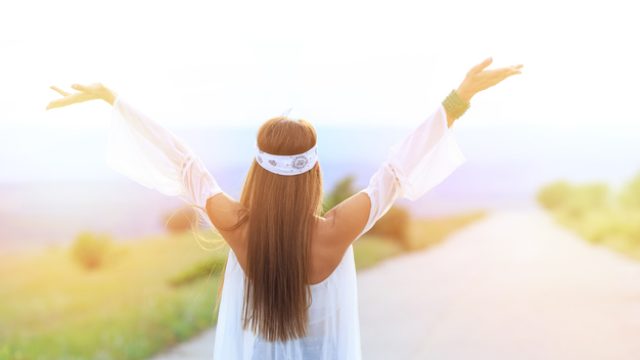 More and more lately, ethical fashion is becoming a buzzy conversation topic, and it's about ~dayum~ time! Anyone acquainted with the retail industry or, you know, who just really likes to shop, probably has a vague understanding of why eco-chic and sustainable fashion are so important.
For starters, green-minded use natural and breathable fabrics that are good for your skin. They also have a smaller carbon footprint, and reduce the fashion industry's pollution impact (the likes of which we haven't even fully grasped). Plus, these garments tend to be quality crafted, meaning you'll get way more wear for your buck.
While everyone is ga-ga for Coachella fashion this month, don't forget that Earth Day is fast approaching on April 22. And in honor of this green-minded day, we're bringing you 11 of the best under-the-radar ethical fashion brands to peruse. So happy Earth Day, and happy shopping!
These mindfully made threads use sustainably sourced fabrics the ethically manufacture gorgeous (and good-for-you) garments. Plus, Emma Watson is a big fan.
Boody Wear is all about creating your must-have basics like bodysuits, leggings and t-shirts from eco-friendly, organic bamboo fabrics. Plus, they've got a ~super~ cute baby line, too!
This PETA-approved vegan shoe brand is another one of Emma Watson's favorite ethical fashion brands.
https://www.instagram.com/p/BSwdQU1glrs
This Blake Lively-adored line creates dreamy dress, romantic shapes and wanderlust designs with sustainability in mind.
This is your one-stop shop for non-toxic lingerie and yoga wear. They use Modal, a plant-based fabric, that's just as soft and breathable as it is great for your skin.
Created for the ultimate LA-girl, these sustainable threads are also created *in* Los Angeles.
Fair trade and certified-organic are engrained into this eco-chic brand's DNA.
Social responsibility and sustainable practices intersect at this bohemian basics brand.
While they're not exactly "under the radar," more folks ~need~ to know about Everlane's radically transparent designs.
Okay, also not totally "under the radar here," but who cares? Reformation is sustainably sublime, and they're eco-chic clothes are always worthy of praise.
This ethically-minded fashion brand is creating a new standard for the industry, which emphasizes quality over quantity and creating clothes that inspires.