11 pumpkin spice recipes that will make you fall even more in love with autumn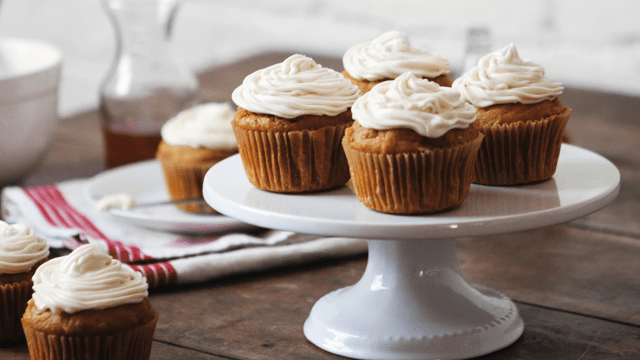 There's something about pumpkin that makes us all weak at the knees. Maybe it's because it reminds us of our favorite holiday memories as innocent children (hello, Halloween carving parties!). Maybe it's because pumpkin is one of the only foods out there that tastes just as good savory as it does sweet. Whatever the case may be, you can't deny that we're beyond excited that autumn has fallen into our laps. It's primetime pumpkin time, and the possibilities are endless. Pumpkin spice lattes, pumpkin bread, pumpkin beer, pumpkin muffins, pumpkin risotto — bring it on!
Pumpkin-flavored yummies have been around since the colonial times, but they gained a new surge of popularity in the 19th century when Americans started flocking to the cities, leaving behind farm life as they knew it. Cindy Ott, a professor of American Studies at St. Louis University and the author of Pumpkin: The Curious History of an American Icon, tells NPR, "People became stressed about… moving into the office and off the farms, and [the pumpkin] starts to appear in poems and in paintings. We're celebrating the nostalgia for this old fashioned, rural way of life, that no one ever really wanted to stay on, but everyone's always been romantic about."
Hey, makes sense to us. There's definitely something romantic and comforting about pumpkin dishes. Below you'll find all sorts of pumpkin spice options that will tickle your fancy, whether you're into salty or sweet, or a little bit of both.
Here are 11 pumpkin spice recipes that will make you fall even more in love with autumn.
1. Pumpkin Spice Cupcakes with Maple Bourbon Cream Cheese Frosting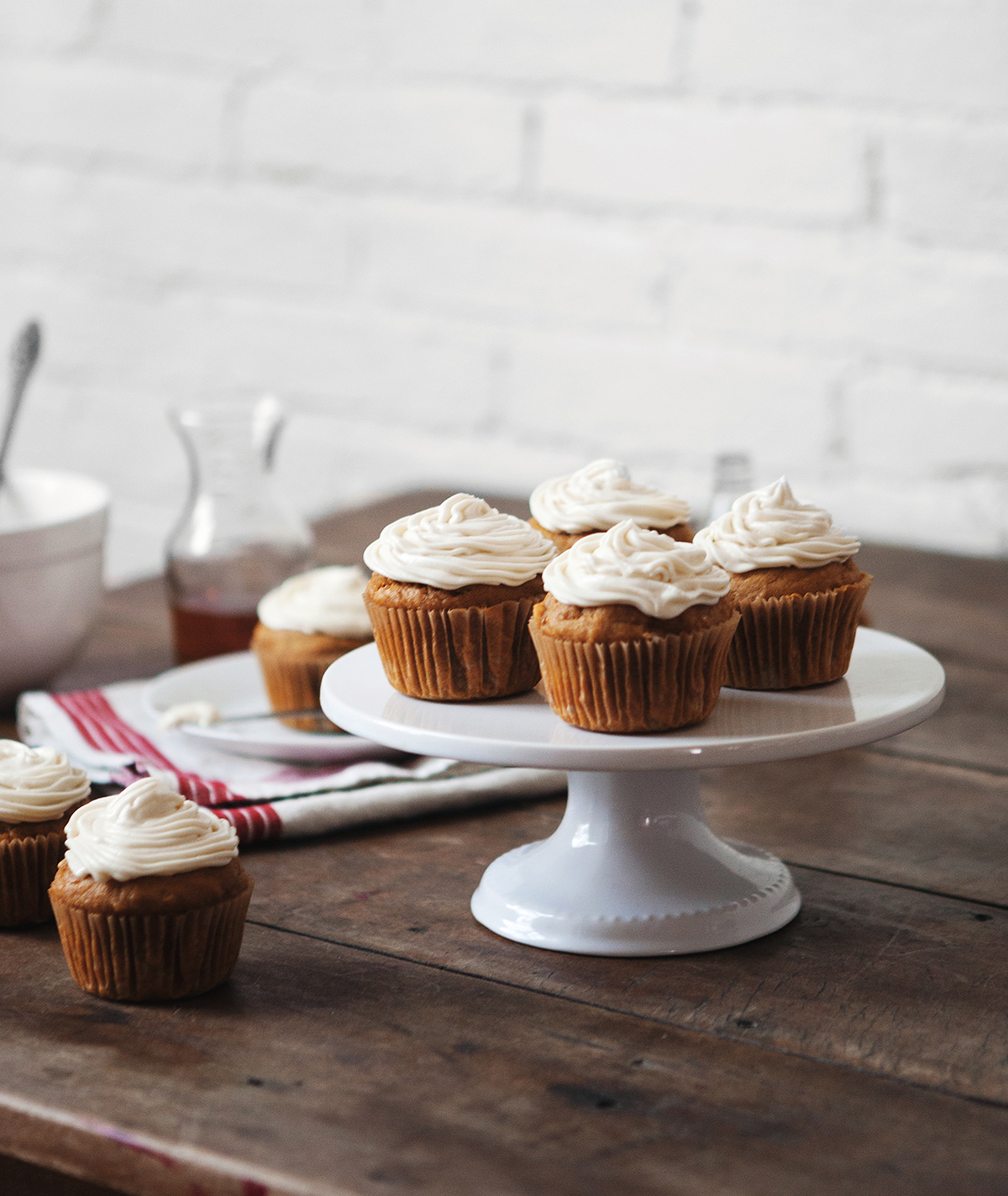 They had us at cupcakes, but the maple bourbon cream cheese frosting has taken us straight to pumpkin heaven. You can't get through fall without a solid cupcake recipe, and we have a feeling this one from A Better Happier St. Sebastian is going to be the winner. Imagine how stoked your friends will be when you rock up to your next dinner with a plate of these in your hands. You'll be the pumpkin belle of the ball.
2. Pumpkin, Bacon & Chive Biscuits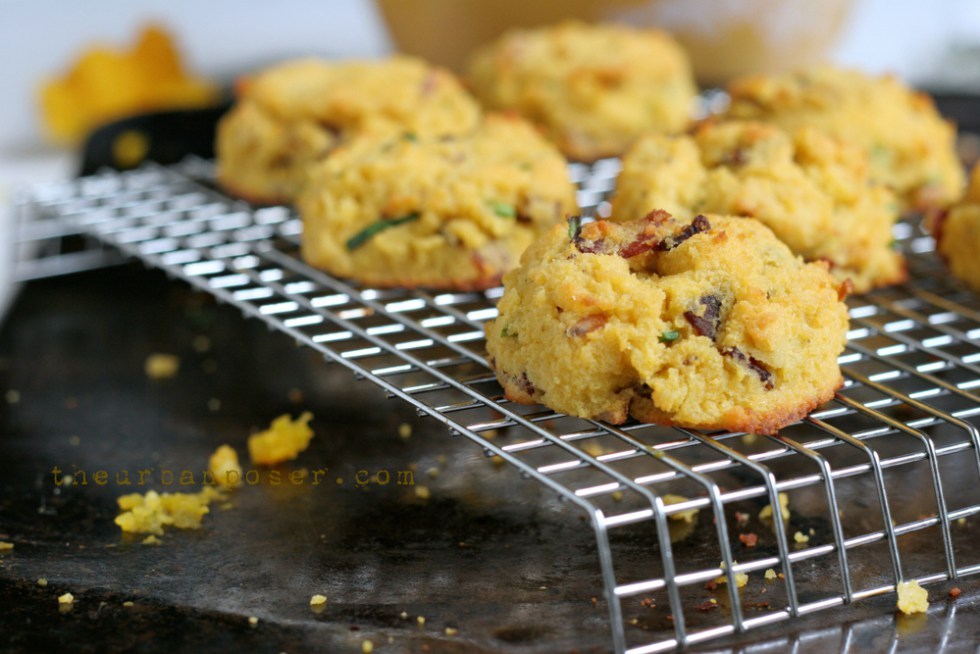 This paleo pumpkin recipe from The Urban Poser is made with the simplest of ingredients (the base is coconut flour), but it's bound to please pretty much anyone. The savory combination of pumpkin, bacon, and chive is a warming treat on a lazy weekend morning when you feel like cozying up with the novel you just picked up from the library.
3. Spiral Pumpkin Twists with Maple Cream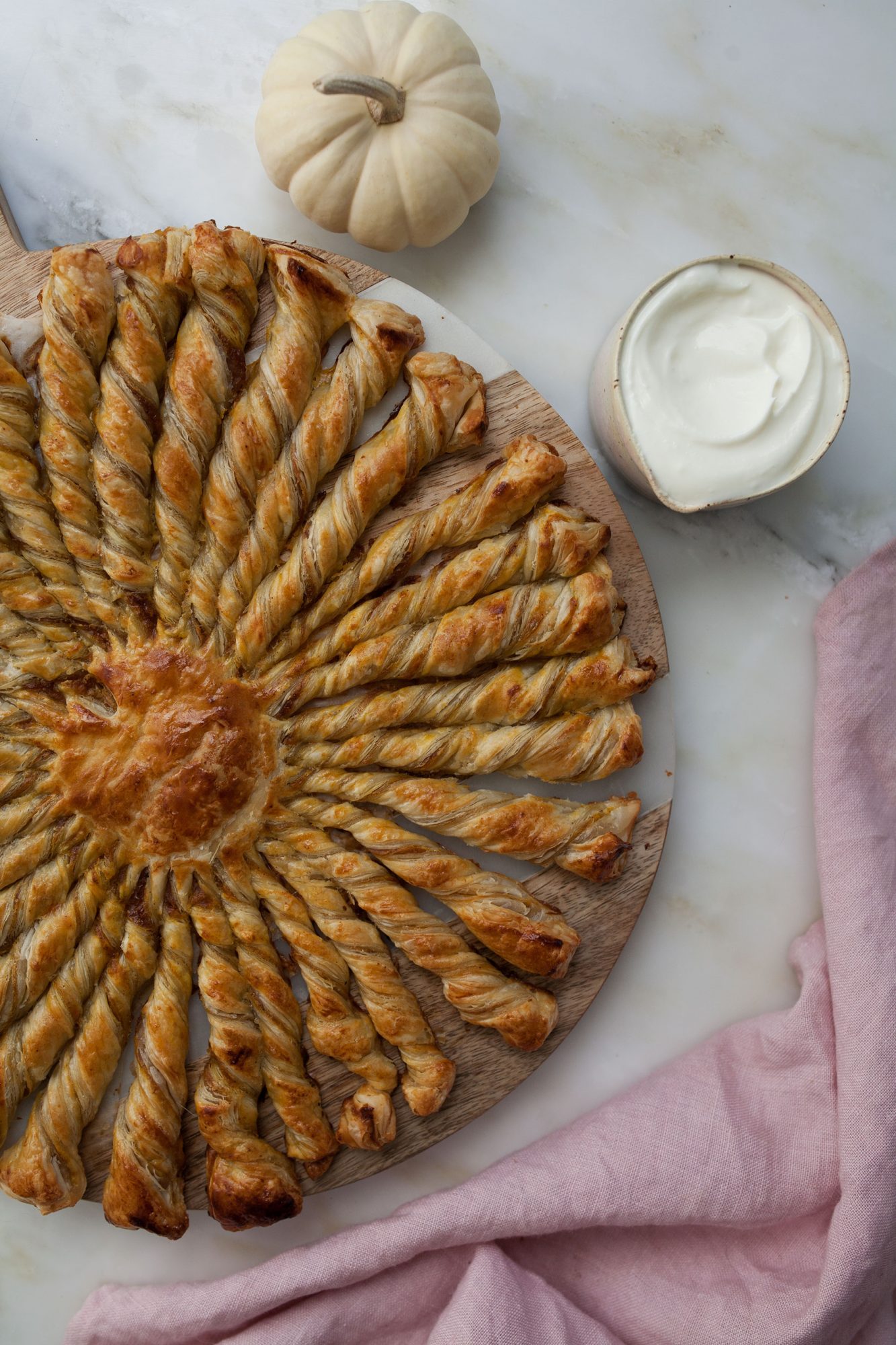 How festive does that look? These sweet twists from A Cozy Kitchen look somewhat fancy but they're quite simple to make because the recipe calls for pre-made puff pastry. Then you put together pumpkin puree, pumpkin spices, brown sugar, and an egg yolk, followed by a homemade maple heavy cream. Yum. A million times yum.
4. Curried Pumpkin Spice Soup with Coconut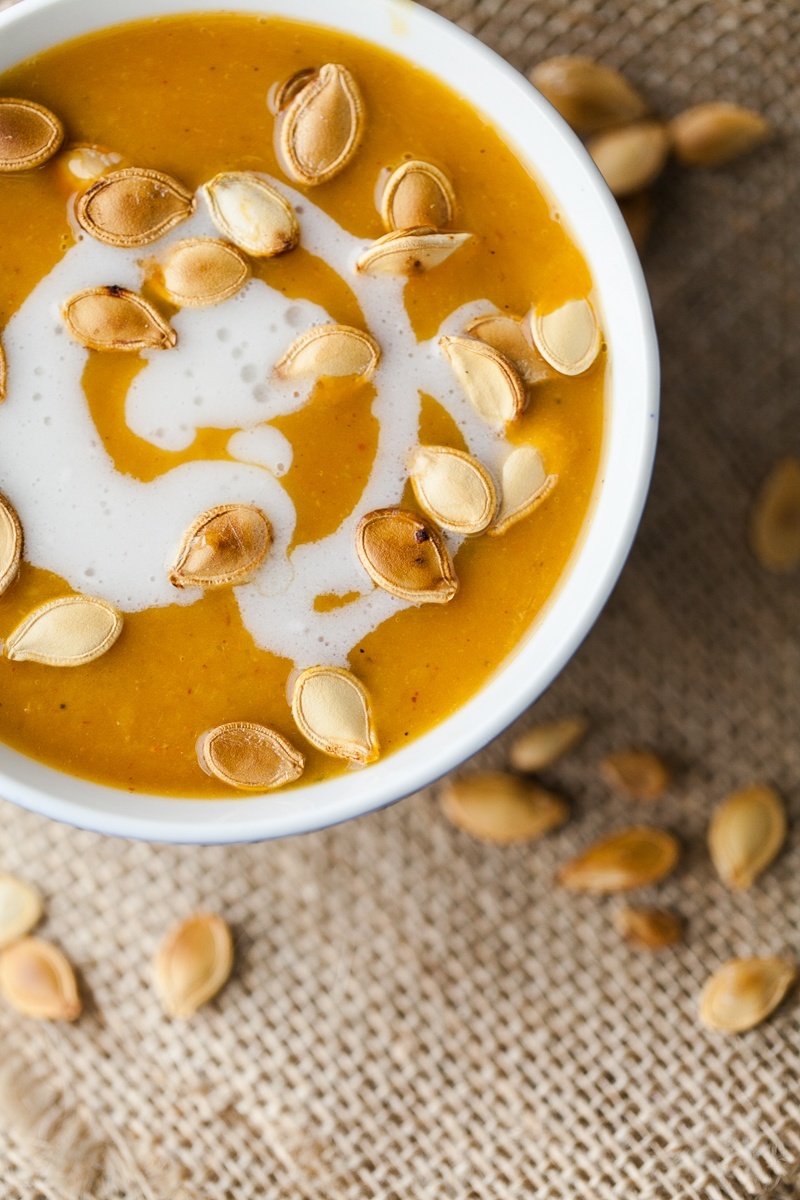 Creamy and decadent — also vegan and gluten-free. Give thanks to Naturally Ella for this super easy soup that's simple enough for a chilly weeknight dinner yet special enough for a weekend meal for guests. If you don't have the time to wrestle out flesh from a fresh pumpkin, reach for some pre-made pumpkin instead.
5. Pumpkin Spiced Gnocchi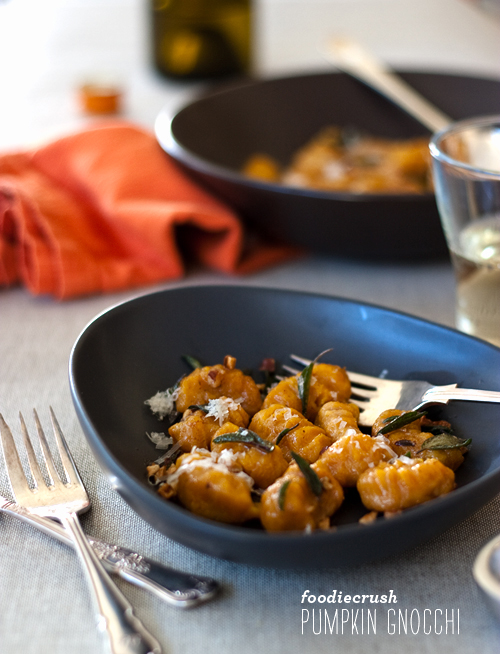 Don't be scared to spend a little extra time in the kitchen to make this autumn dish happen. This hunk of a recipe from Foodie Crush also includes a hazelnut browned butter to pour on top of your chewy, dense gnocchi. Make sure you use lots and lots of sage!
6. Chewy Pumpkin Cookies with Toffee Bits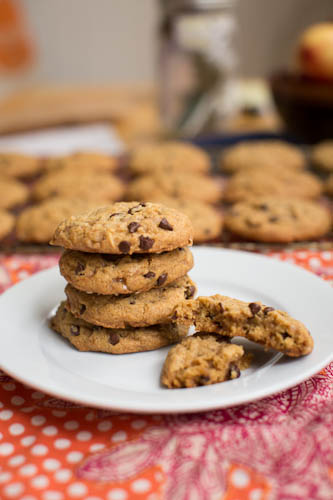 Lick My Spoon will make you wonder why you've never tried pumpkin and toffee together before. These cookies are cakey in all the right places, and the pumpkin spice is accompanied nicely by the toffee chunks you'll find in every bite. Perfect to share with your favorite coworkers.
7. Pumpkin Pie Millet Porridge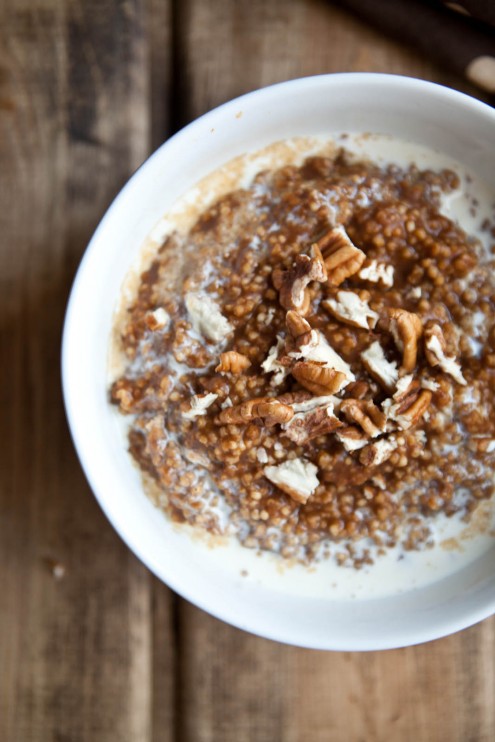 Here you go, pumpkin at its healthiest. Naturally Ella leaves you with no excuse to put something yummy (and something pumpkin) in your belly before you rush off to work. Millet is the base of this smooth porridge, which gives you a different texture than you might be used to with plain old oats.
8. Pumpkin Penne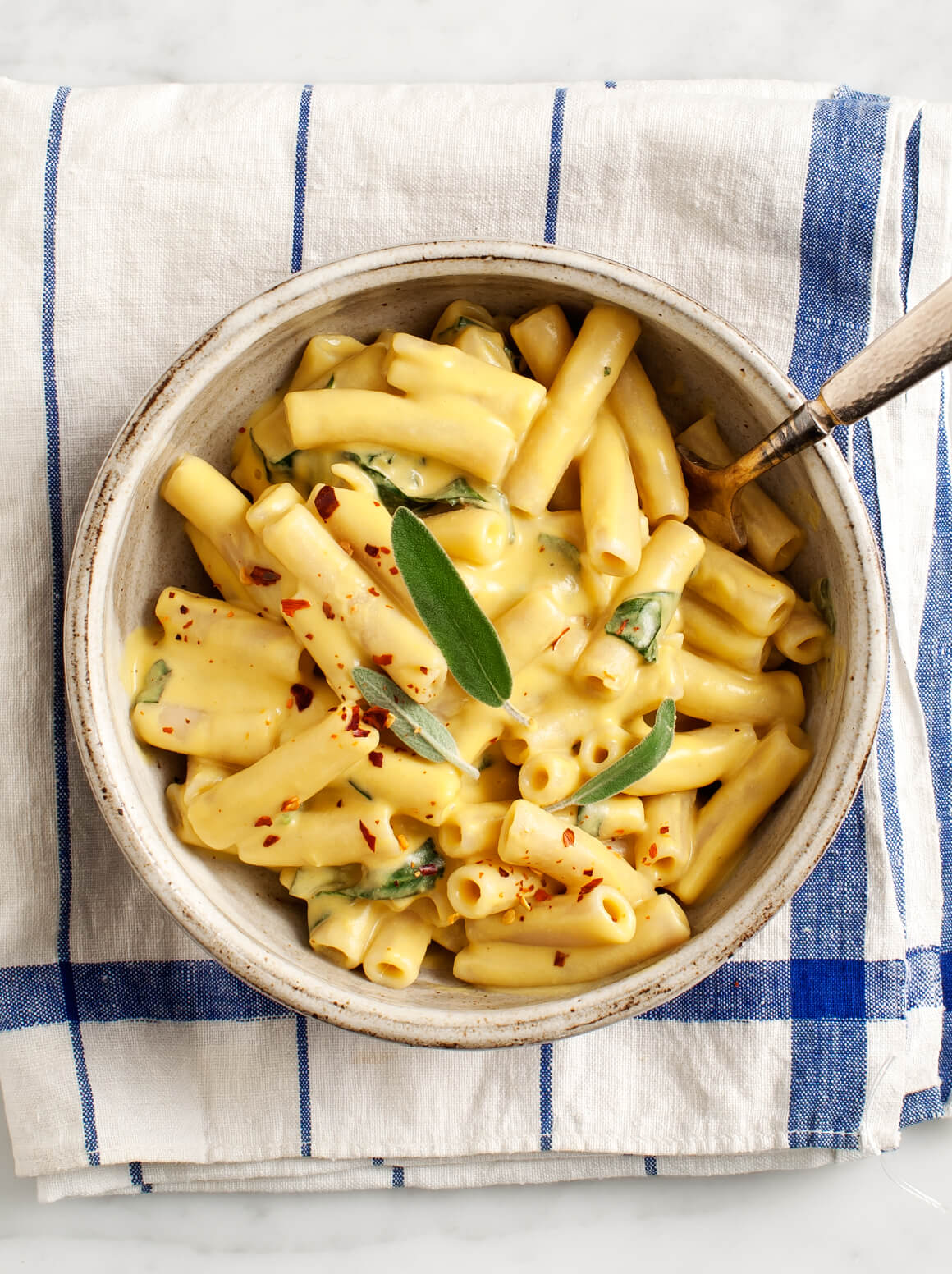 Love and Lemons brings you the perfect pasta for the fall: a creamy vegan pumpkin spiced penne that will your belly with flavors and your head with autumn-inspired dreams. Cashews are the unassumingly delicious base to this meal. See if your friends even notice there's no dairy tossed in there.
9. Pumpkin Spice Pancakes with Maple Pecan Compound Butter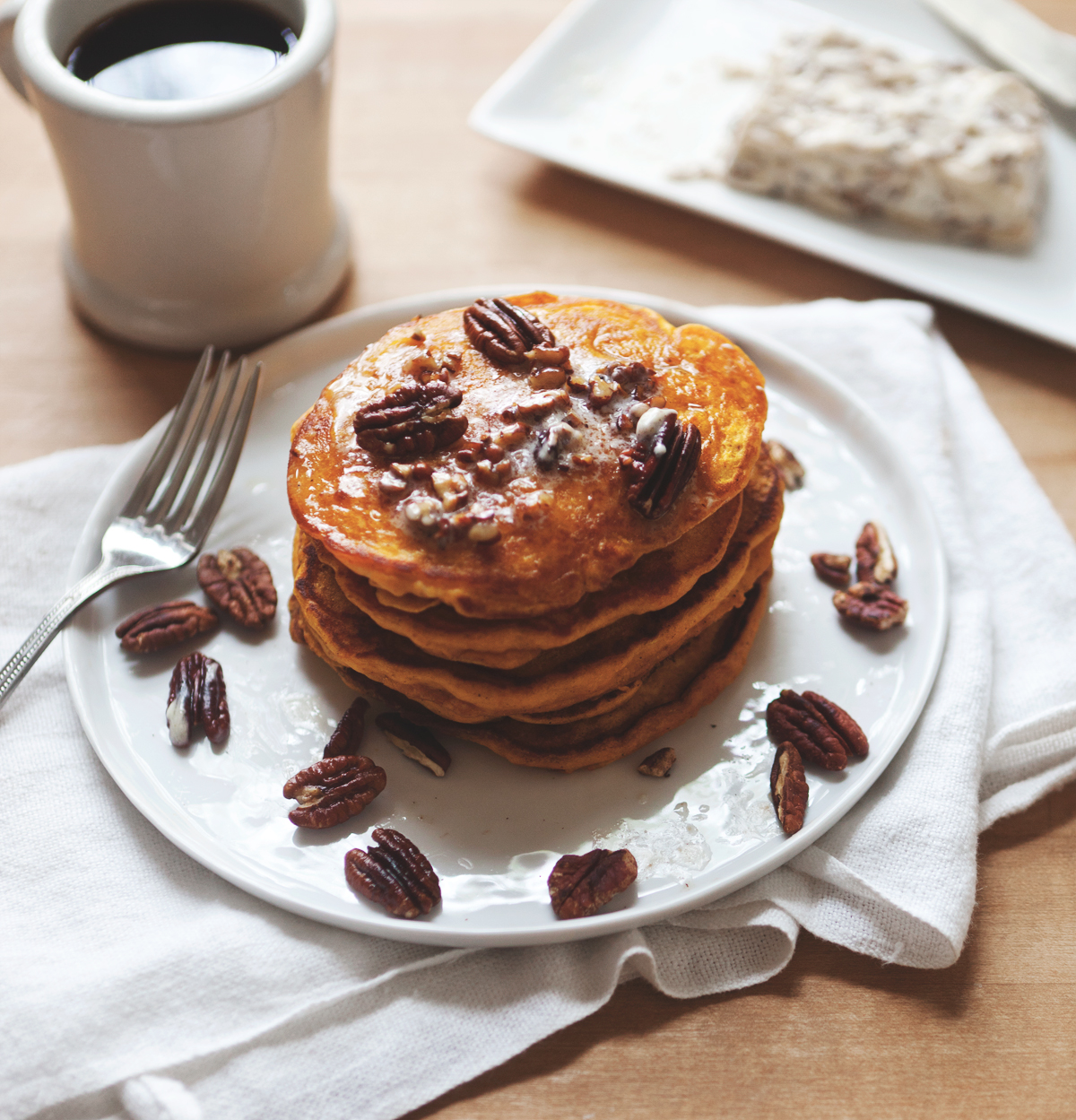 If you ever meet someone who says they don't like the flavor of pumpkin very much, force feed them this recipe and let's see how quickly they change their mind. If there was ever the most perfect brunch recipe in the history of the world, it would probably be this one. A Better Happier St. Sebastian teaches you how to make the ultimate pumpkin spice pancakes, and as if that weren't enough, you'll also learn how to make a compound butter that will bring your house to tears.
10. Pumpkin Ravioli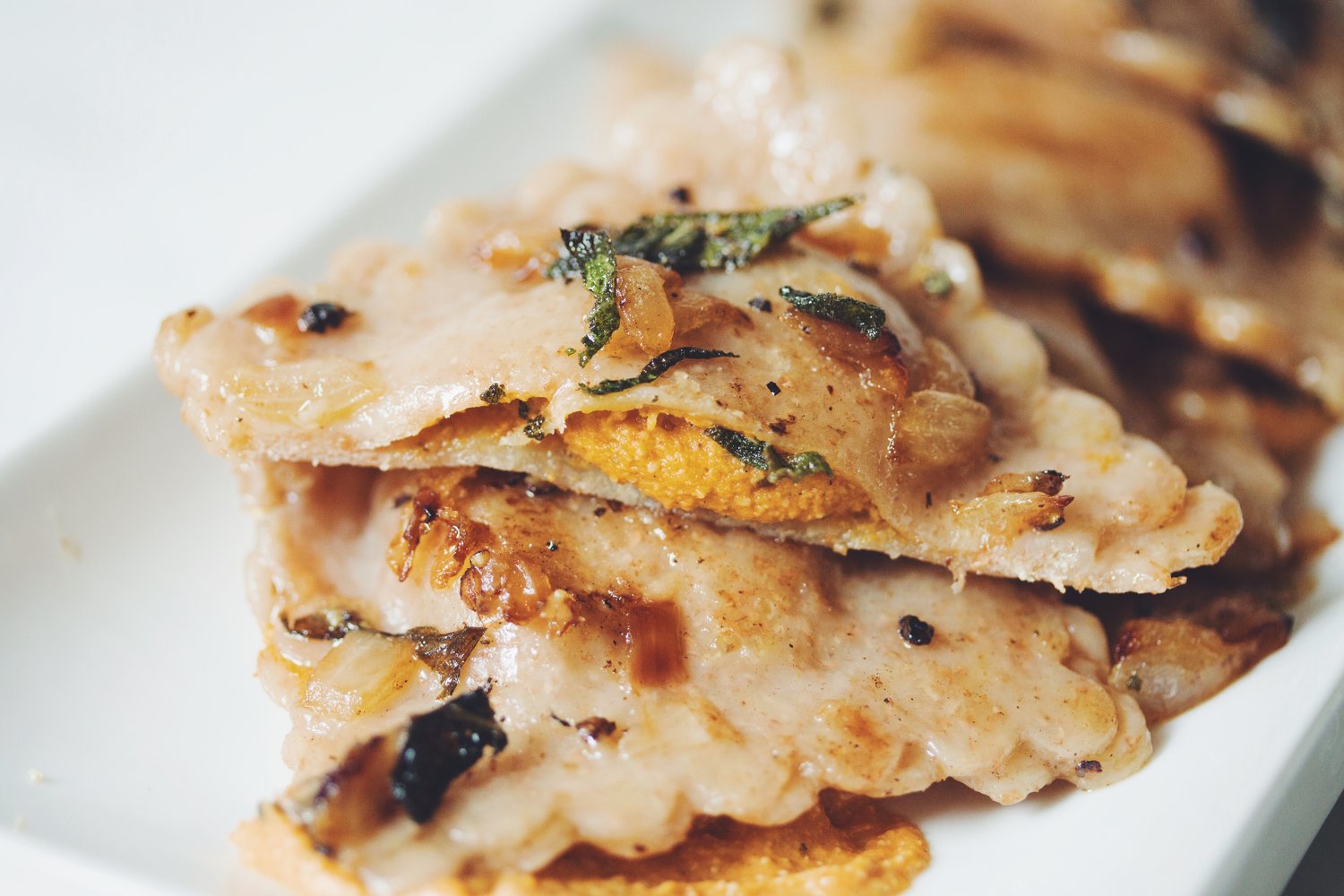 We've established by now that pumpkin and pasta are meant to be together, right? Well, Hot For Food Blog will prove it to you if you didn't believe it before. Here's a vegan ravioli made with homemade dough (easier than it sounds, I promise) and a slew of autumn flavors that will leave you in the most pleasant food coma you've ever encountered.
11. Pumpkin Spice Caramels
Candy season is upon us. These chewy caramels from The Brewer and the Baker are absolutely necessary if you've ever enjoyed anything sweet in your entire life. Now's the perfect time to invest in a candy thermometer, since getting the exact temperature is the key to landing these treats.