11 pins that will bring out the Latinx fuego in your wardrobe
Pins are in for a reason; they're fun, they're usually pretty cheap and they can add some major fuego to an outfit. Beyond that, they're little indicators of who we are and what we believe in. They're like the art hanging in the gallery of our leather or denim jackets, and we're the curators. I love wearing pins, although I don't have any on today, and I'm always on the scout for new treasures that will take my look to the next level. And as a Latina, I'm proud of my identity and what my Mexican heritage represents; I want my elote and I want to eat it too!! With that being said, I set out on the hunt for the coolest, craziest pieces for any and every Latinx pin lover near and far. So whether you're more into tacos than vatos or really just miss playing loteria, here are the 11 coolest pins you'll want to wear all year long.
1These loteria card pins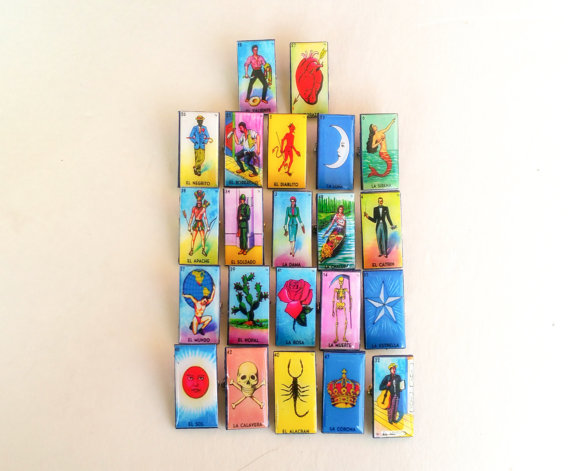 Lotería pins (individual ), $5, Etsy
2When someone asks you how you're Latinx if you have light skin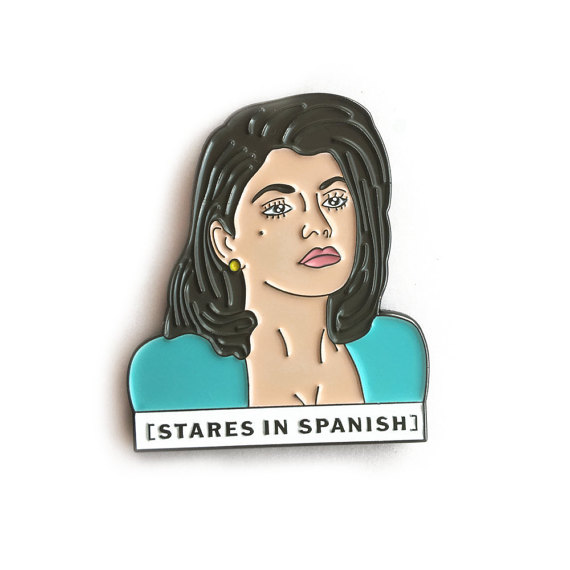 "Stares in Spanish" pin, $10, Etsy
3The only things we need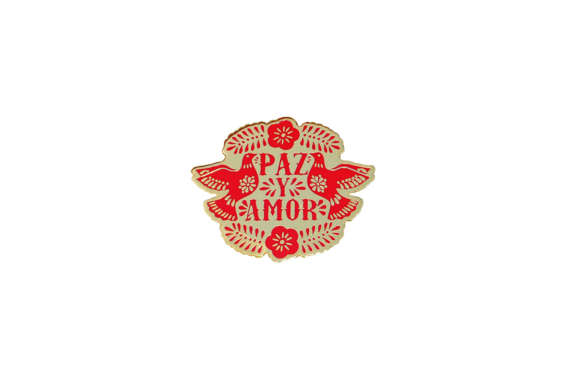 4For all those nasty women
5The truest life tip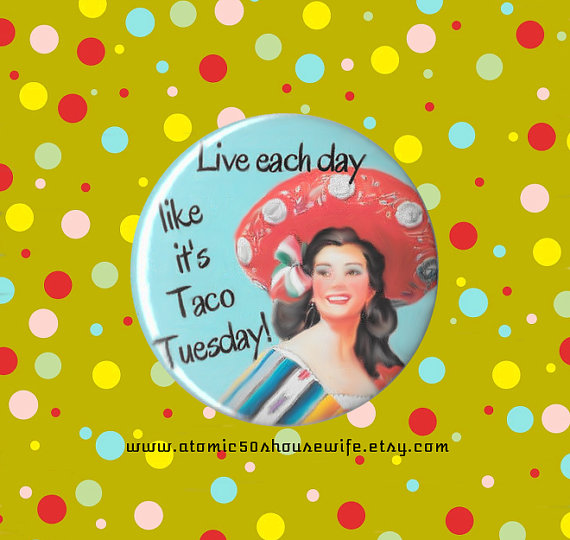 6These candy heart pins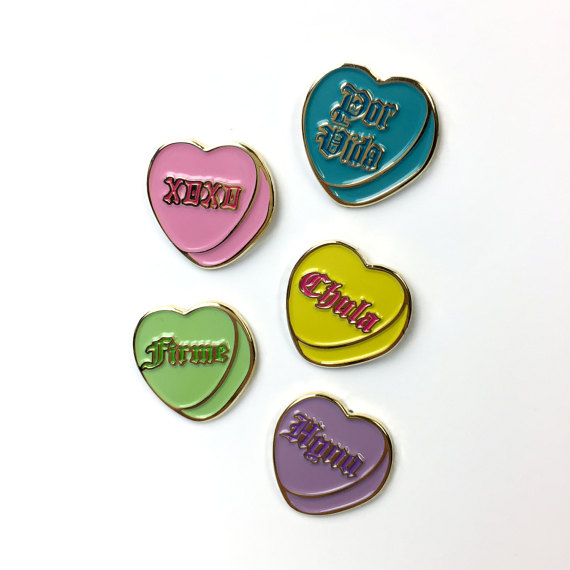 7This pin for extra protection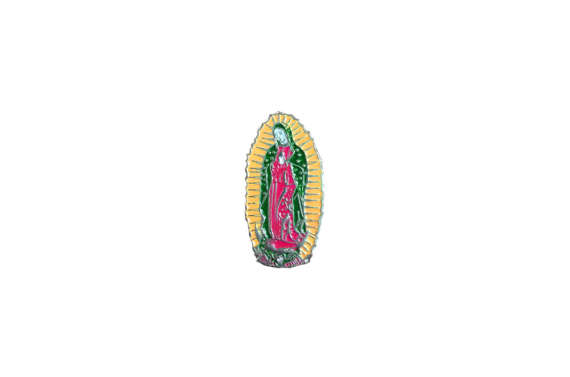 8This moon pin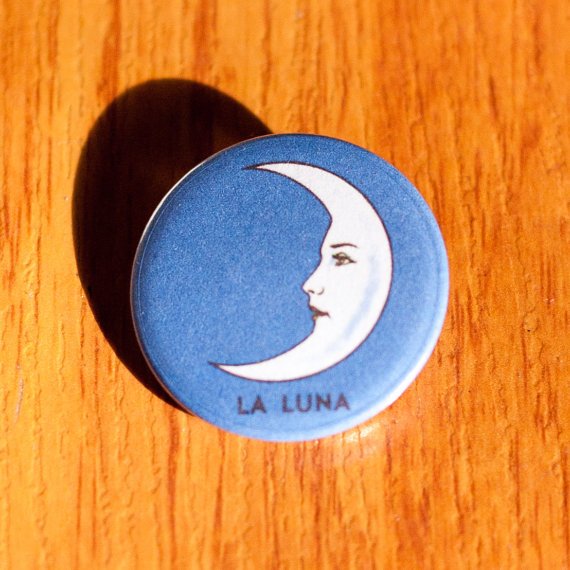 9For all the Queer Latinx's out there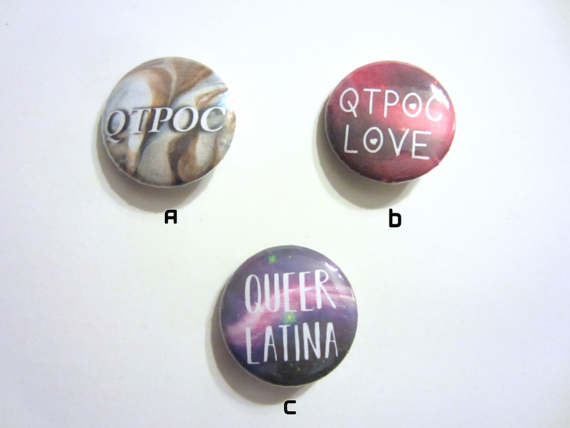 10This Selena pin set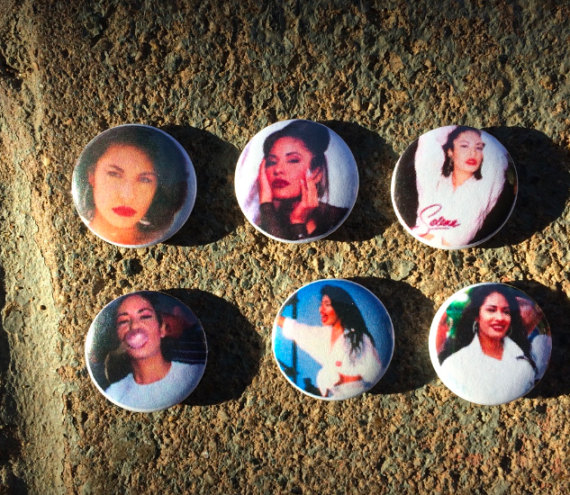 11This pin that speaks our soul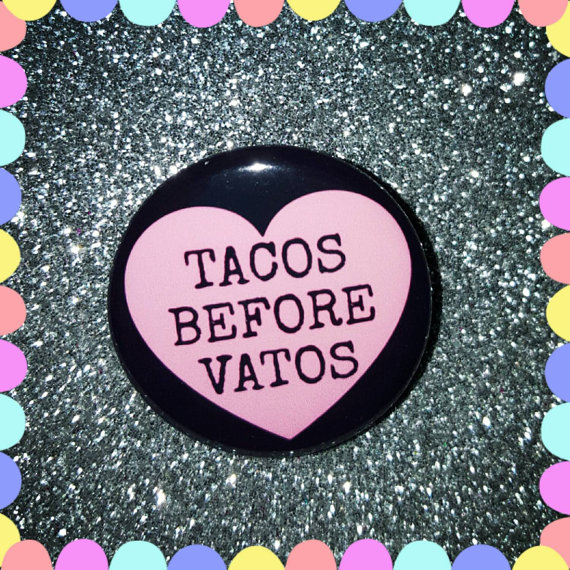 Tacos before vatos pin, $1.15, Etsy
Have fun pin shopping! I know I will.