11 makeup bags under $30 that you'll definitely want for your next getaway
Women of the world, unite! If there is one thing makeup junkies, world class travelers and everyday day tacklers all have is common, it's the need for a space that is efficient, versatile, and cute enough to hold our favorite beauty goodies!
A makeup bag is a woman's on-the-go best friend. And it either stores your essentials like a wonder or leaves you digging into a bottomless hole of lipsticks, liner, and other scraps of overused product.
Ditch the hassle of sifting through your cosmetics once and for all and be prepared for wherever life takes you with a bag that can hold all your extra knick-knacks.
Here's to organizing your cosmetics like a boss, and being ready for your next big adventure. Check out the best travel bags and start storing some of your most prized beauty possessions with a little more snazz!
1Izzy and Liv cosmetic bags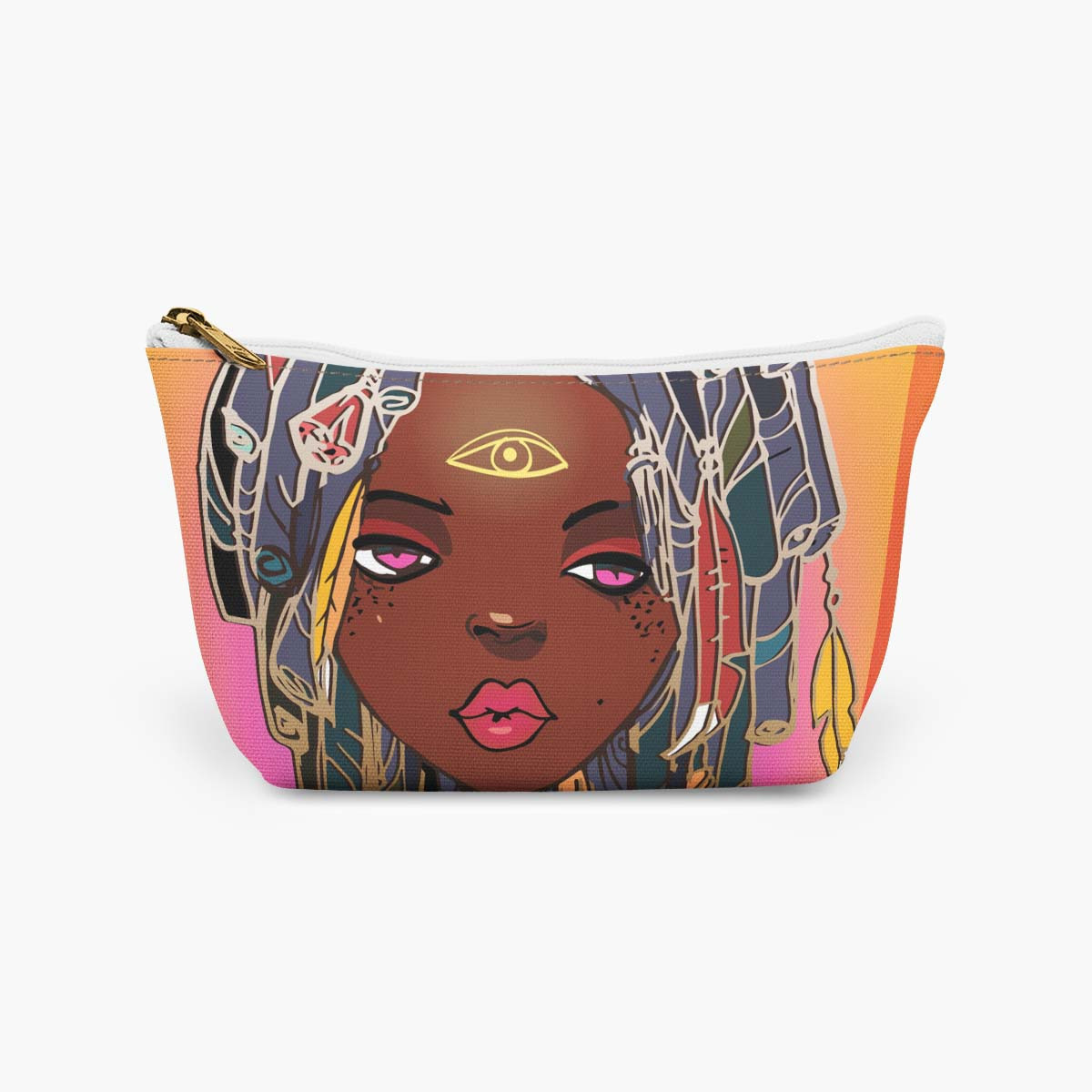 These quaint and cute Izzy and Liv cosmetic bags will be your new favorite thing and deliver brown girl inspiration, all at the same time!
Available at Izzy & Liv | $20
Related article: A Chrissy Teigen and BECCA collaboration is happening
2Metric USA Cosmetic Makeup Bag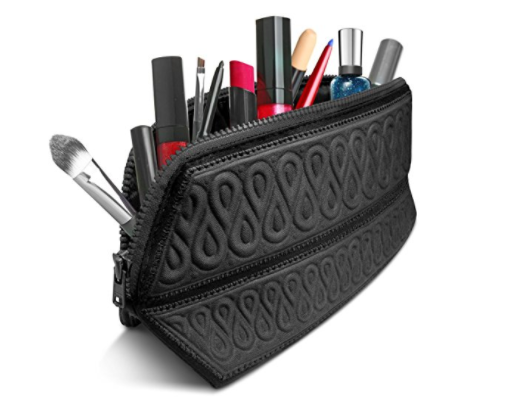 This cosmetic bag has hidden compartments, so you can squeeze in all those extra lipsticks.
Available at Amazon | $13
3Allegro Fitted Travel Valet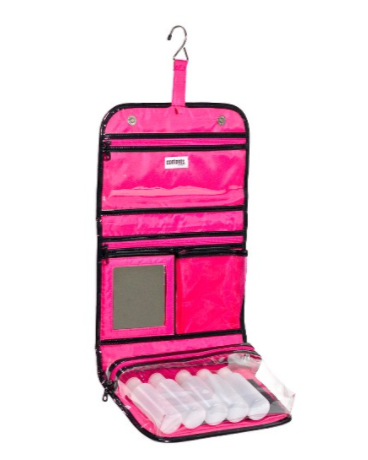 Organize your cosmetics like pro with this foldable "valet" cosmetic bag, made with separated inside pockets and a mirror.
Available at Target | $25
4Lisa's Boutique Cosmetic Zipper Bag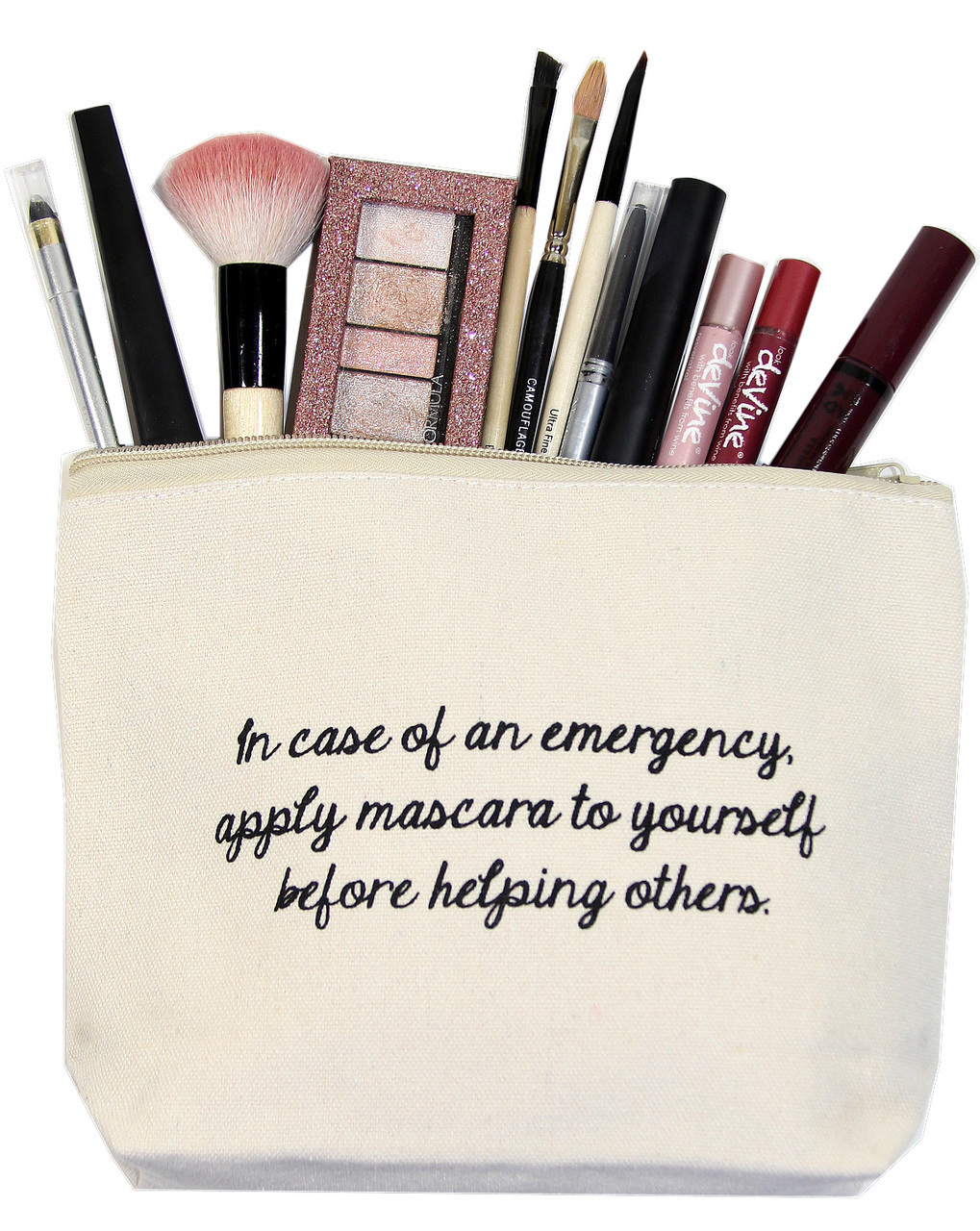 This makeup bag has an inner pocket for extra goodies and funny message for when you're in a glam jam!
Available at Lisa's Boutique | $18
5"This Bag Contains My Face" Cosmetic Bag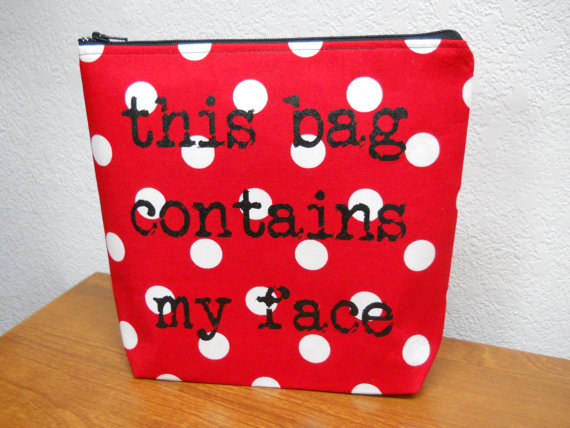 At 8 inches tall, and 9 inches wide, you can literally carry your "full face" in this bag!
Available at Etsy | $15
Related article: 15 truly luxurious Mother's Day beauty gifts you can't pass up
6Lay-n-Go Cosmo Cosmetic Bag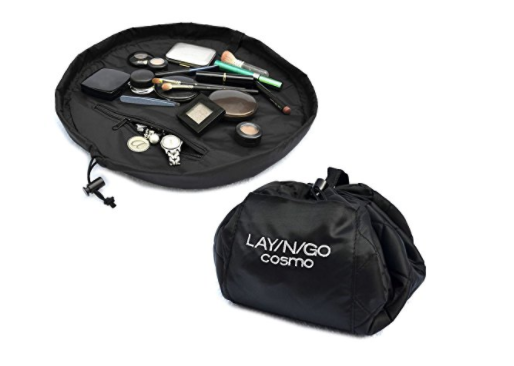 Lay it all out, so you can see what you're working with, then fold it all back in when you're done.
Available at Amazon | $27
7CustomizedGirl Hanging Make Up Bag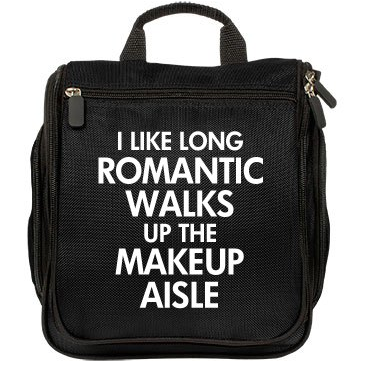 Expecting a extended stay at your next hotel, but don't want to bother with unpacking all your toiletries? Invest in a fold-out hanging makeup bag with a fun slogan!
Available at Customized Girl | $30
8Sonia Kashuk Weekender Cosmetic Bag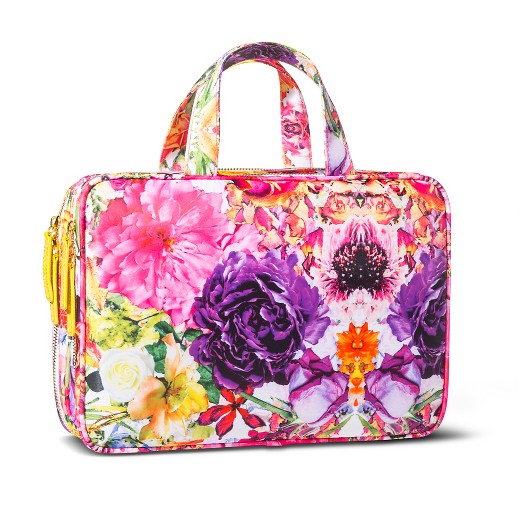 Sonia Kashuk's cosmetic bags aren't just super affordable and cute. They also include clear inside pockets so you can see what you're grabbing. Talk about a time saver!
Available at Target | $30
Related article: 9 clean beauty products for your healthiest hair and skin yet
9Waterproof Clear Cosmetic Makeup Shoulder Handbag Organizer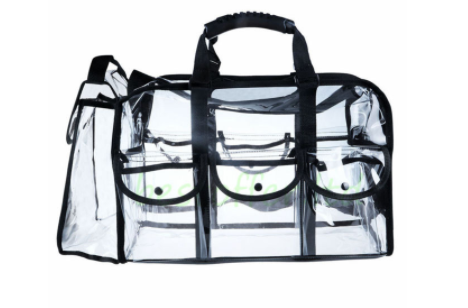 This waterproof, clear cosmetic shoulder organizer will be your new poolside companion.
Available at Ebay | $23
10Single-Zip Weekender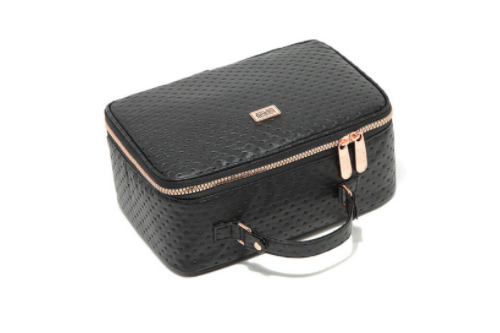 Bid on this mini weekender travel case, because you can store all your toiletries on one side, and your cosmetics on the other during your next big vacation. What could be better than that?
Available at Ebay | $16
11Sephora Collection Pull it Together Travel Bag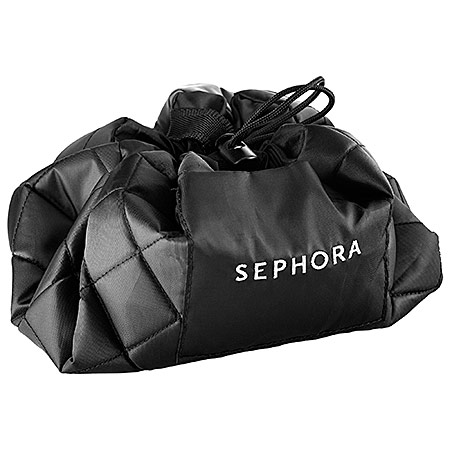 Pull it together like a boss, with this versatile travel bag from Sephora!
Available at Sephora | $26
This article originally appeared in Essence.