11 insane pool floats you need for 2017, because it's swimming season at last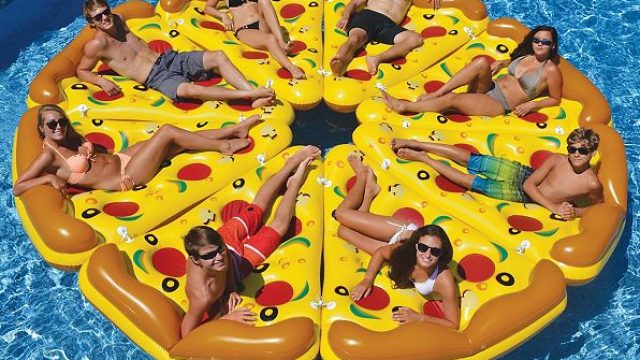 It's been a crazy year. Therefore, summer 2017 needs be about big, HUGE fun. Fun like you've never had before. Standard donut pool floats just don't suffice anymore. Especially not in this era of Instagram. Because if it's not impressive there, it's not impressive anywhere.
And we're not just talking floating loungers. Nah, we're talking floating bars and shoot-out games. Your pool party (PP) deserves better than just some lazy, half-asleep sunbathers. All of these items are available online, so place your order, and get set to be the most IG-able PP OG around.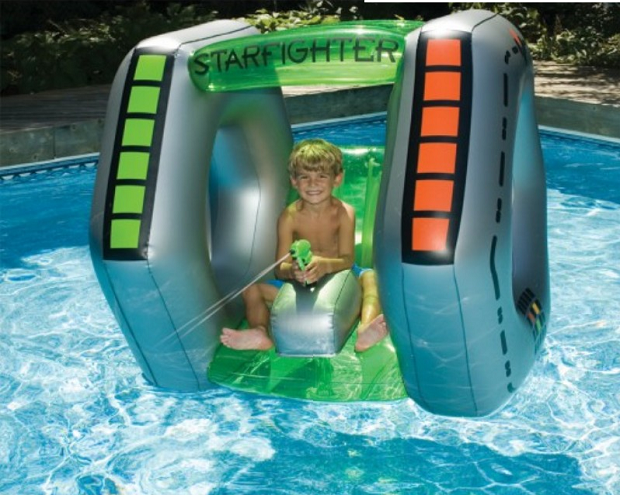 Though marketed for kids, this "crazy alien spaceship" can hold up to 140 pounds. It'll be a hit with space nerds of all ages. Complete with a sunroof and a water blaster, this is the perfect pool float for rambunctious types (but sunbathers beware).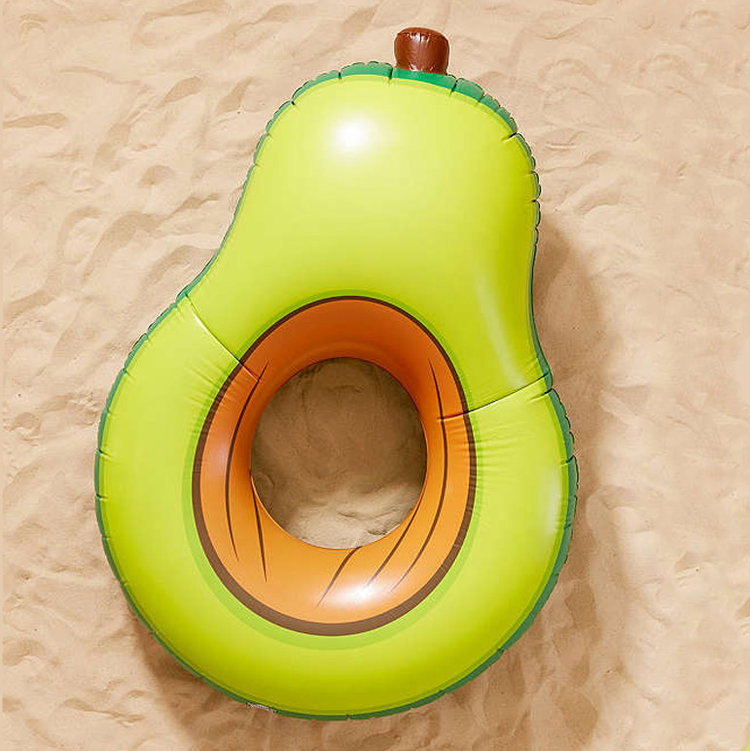 Guacamole, schuacamole – throw your avocado in the pool! Sit your butt where the pit goes.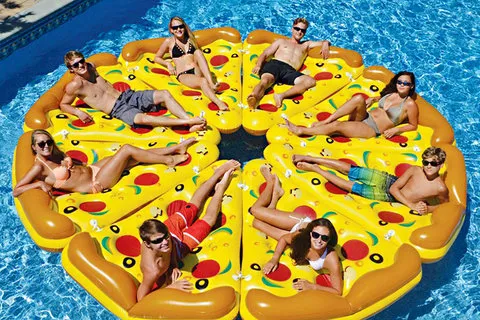 Make a pizza! Everybody gets their own slice. With dual drink holders and bungee connectors, you can take your slice rogue or hook up with the rest of the pie. Your choice.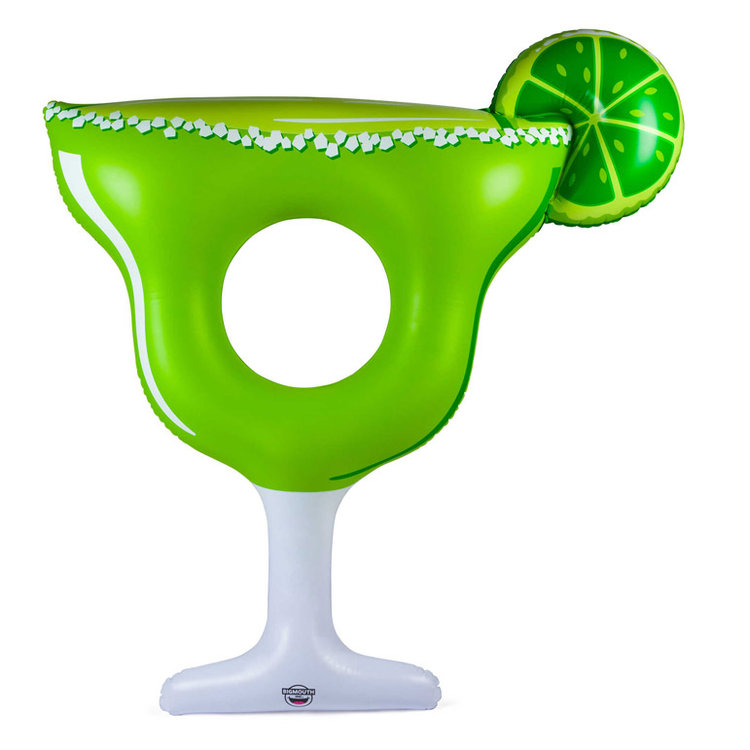 You can't have a pool party without margaritas. Duh.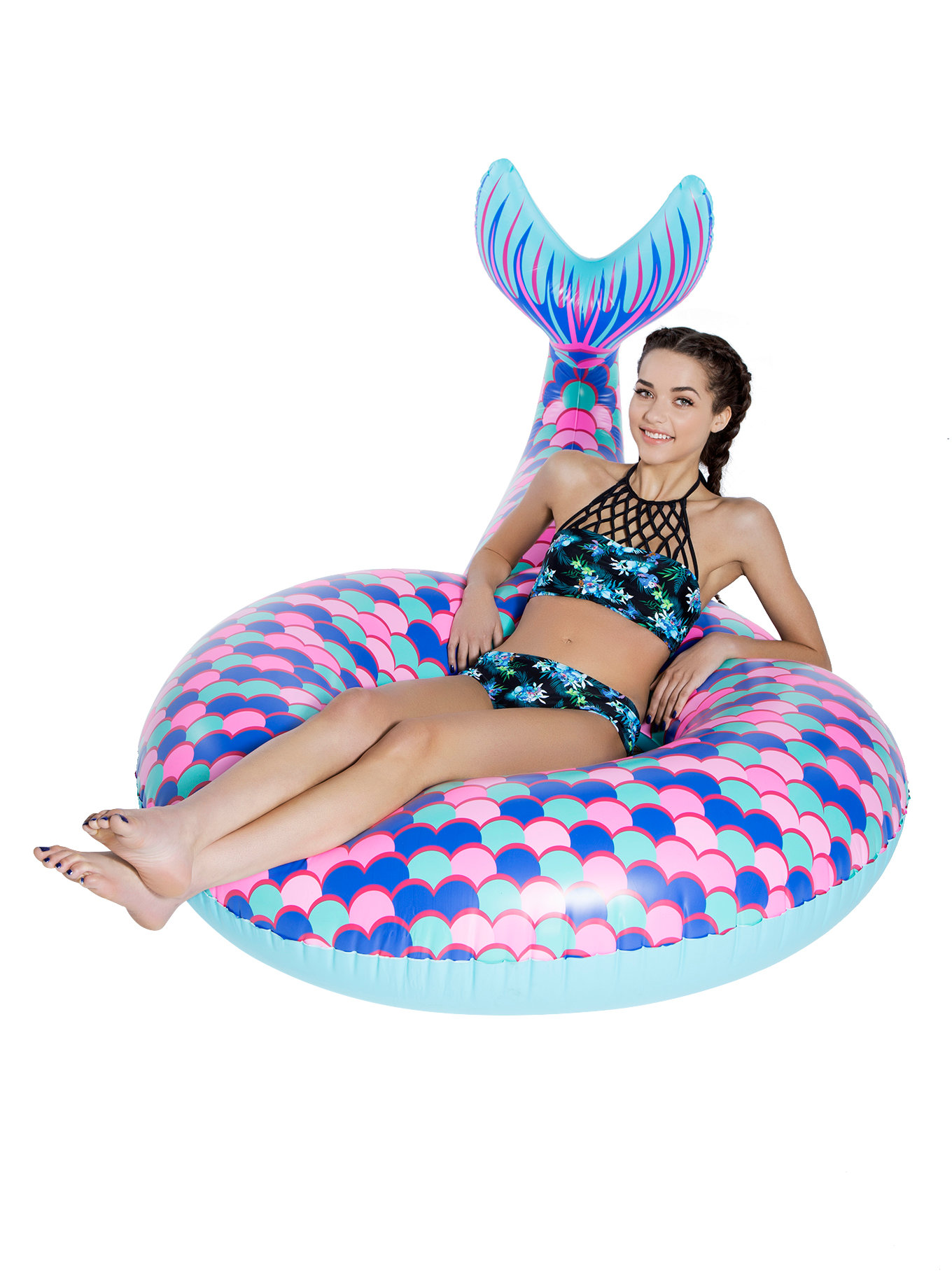 Take a splash like a true siren of the seas.
Put a ring on it. The water, we mean. You'll have the biggest, brightest bling at the bash.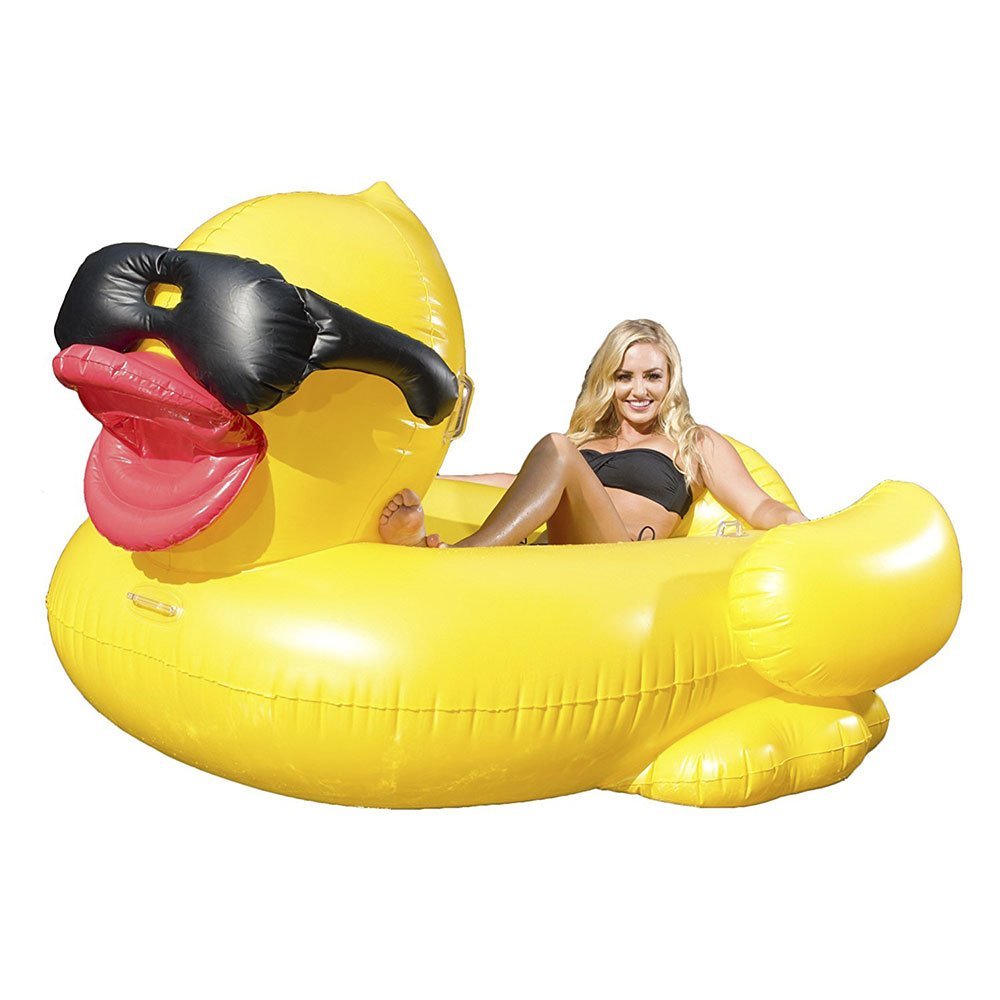 Add cool to your pool with this classic giant Derby Duck!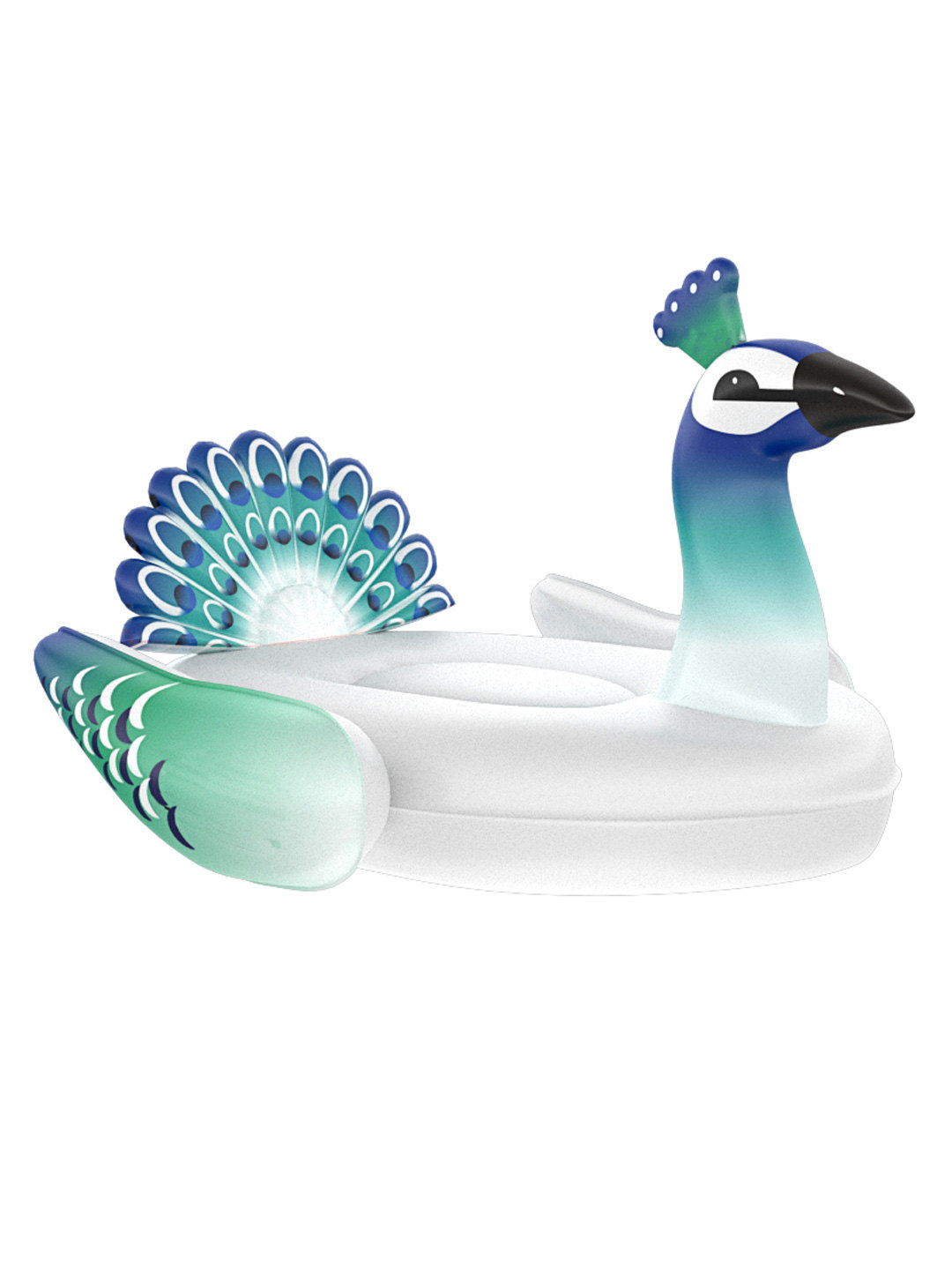 Flamingos and unicorns are soooo trendy. Be unique with this multihued peacock. Maybe you'll help usher in an it-moment for this majestic bird.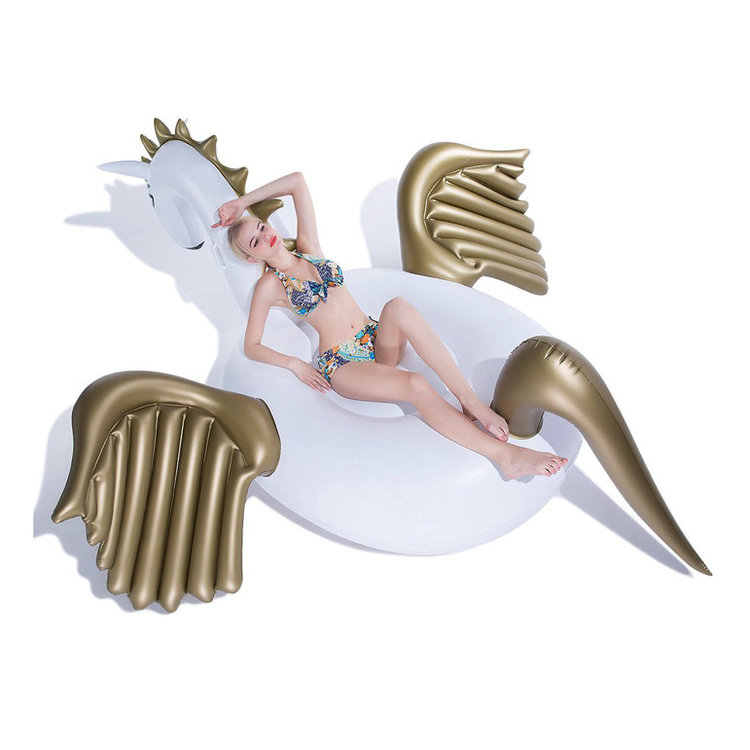 Or go mega-mystical with a Pegasus. Because, unicorns are cool, sure, but a unicorn with wings – she's the bee's knees.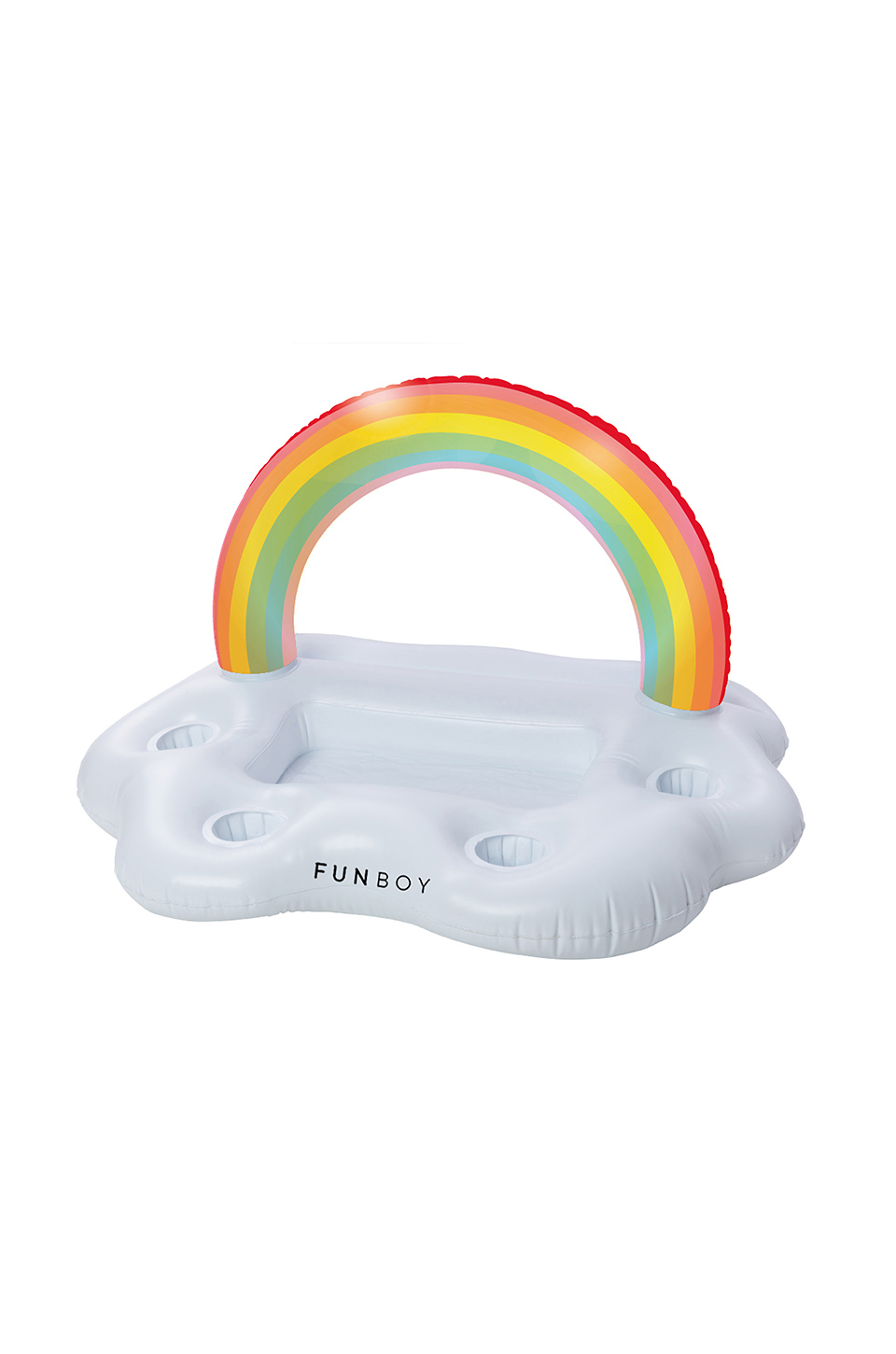 While you're floating around on your pegasus, you're going to need somewhere to put your beverage. Turn your pool into a veritable cloud nine with this rainbow bar.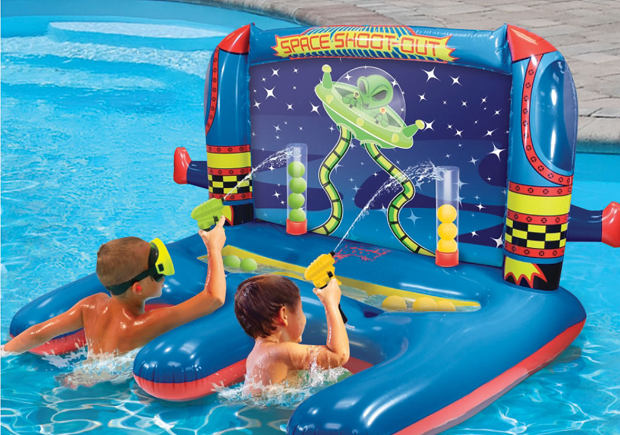 Sometimes just floating around on something isn't enough fun. That's when you need a space shooting game. The first player to displace all her balls from a cylinder with her integrated squirt cannon wins.
Enjoy one or all of these pool floats this summer, and happy floating!