These 11 Christmas trees are giving us ~major~ holiday goals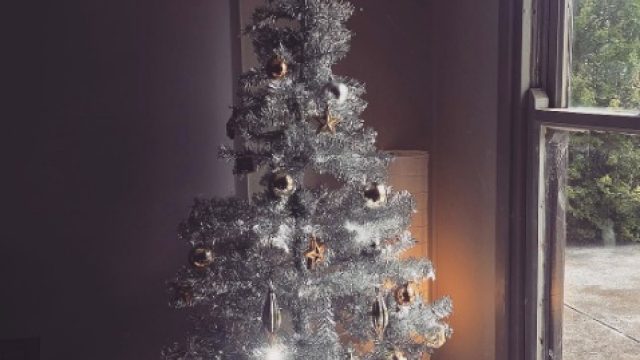 So it's officially turkey day! Which means Christmas will be here before we know it (egads!). But the good news is that also means it's time to start thinking about Christmas tree decorating!!! Even if you're not all that into holiday decor, there's just something about Christmas trees that sets things right and instantly gets us in the holiday spirit. Even if you're not religious, a super cute tree shining in the corner of a room just feels cozy.
Plus, the tree is an opportunity for us to get totally creative and to infuse some of our own personality and aesthetic into the focal point of a room (gone are the days of cookie-cutter trees! Not that there's anything wrong with that…).
Picking a color-scheme or decorating theme can seem overwhelming — especially because there are seemingly infinite possibilities. But have no fear — we've rounded up some of the most impressive specimens to provide you with ~major~ holiday inspo!
So peruse the below, and get your decorating on!
1. "Snow" Covered
https://www.instagram.com/p/BNHXZ6OgcSA
2. Hello Kitty
https://www.instagram.com/p/_I9lV3CZmH
3. Silver Beauty
4. Solid Gold
https://www.instagram.com/p/_uPBmHC9-R
5. For the Disney Aficionado… 
6. Marie Antoinette Much?
7. Purple and Sparkles
https://www.instagram.com/p/BNK_miehlR4
8. The "Mini Me" Tree 
9. Owls!
https://www.instagram.com/p/BNE2R9LBS_d
10. Baby Blue
11. The Total Classic
There's no one-size fits all decorating tip for creating the best Christmas tree, so always remember to have fun and make it your own!