11 books that will inspire you to keep fighting after the Women's March
Like millions of other Americans, I felt devastated, disillusioned, and hopeless after Donald Trump was elected president through the Electoral College. I was fully aware that my next step needed to involve activism — I had spent 10 to 15 hours per week volunteering for Hillary Clinton's campaign, so I certainly had some free time post-election. I dutifully made calls to Congress, donated to Planned Parenthood in Mike Pence's name, and signed countless petitions — but what I really needed to do was get back out there and keep fighting, just like Clinton asked her supporters to do during her gracious, heartbreaking concession speech.
For the first time since the election, I felt energized and excited — I was surrounded by thousands of people who are galvanized and ready to fight back against Trump and the GOP's horrifying policy proposals.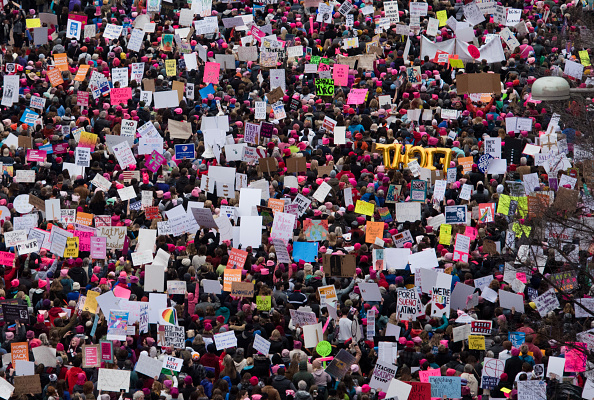 The experience was invigorating and inspiring — but, now that our signs and pink pussy hats have been stashed in our closets, we all need to remember the Women's March was only one step.
This is a movement, not a one-day affair, and it requires vigilance, passion, and dedication.
Based on Trump's first week in office, it's a safe assumption that things will get worse before they get better. We need to remember to not lose hope, and to take our anger and turn it into action.
The bookworms among us draw a great deal of inspiration from the written word — so here are 11 books that'll remind you why it's essential to keep on fighting the good fight.
1 My Life On the Road by Gloria Steinem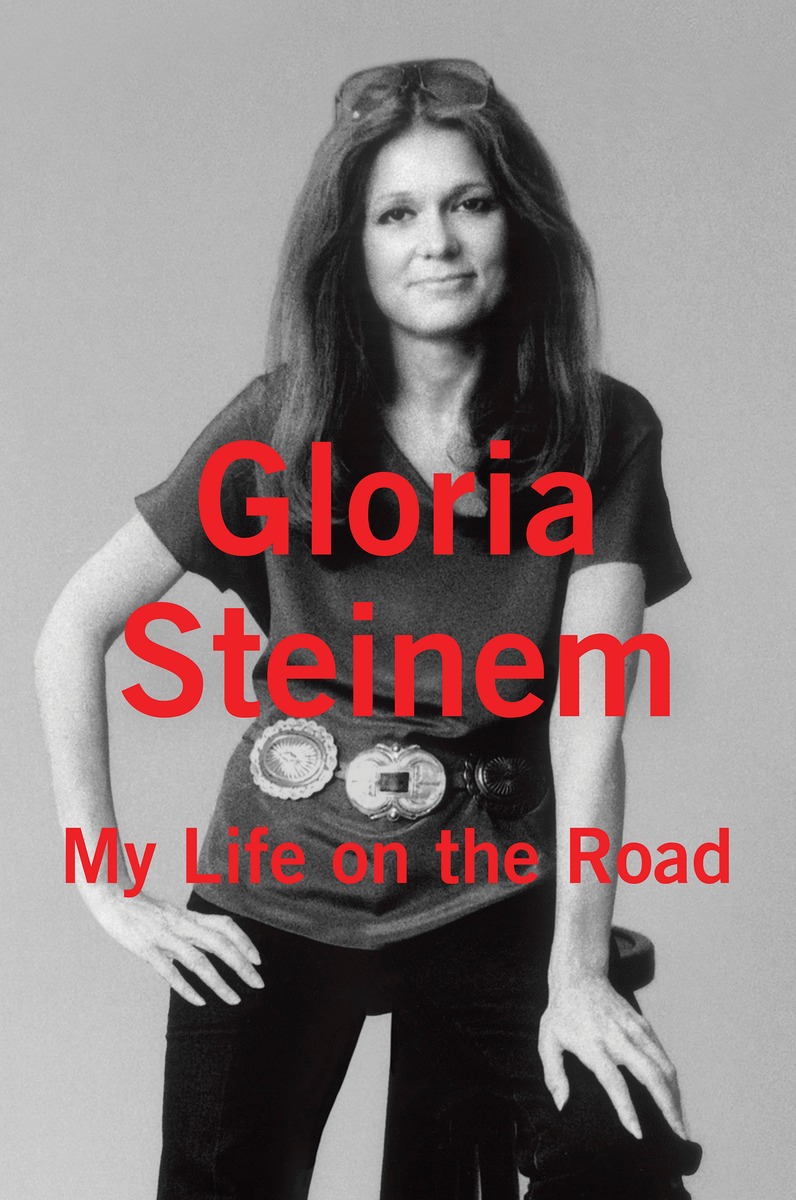 Feminist icon Gloria Steinem served as honorary co-chair of the Women's March on Washington. In her speech, the 82-year-old noted that, "[T]his, is the other side of the downside. This is an outpouring of energy and true democracy like I have never seen in my very long life." Although a Trump presidency is devastating, we the people have a unique opportunity to be part of a historic movement, and fight tooth and nail for human rights.
My Life on the Road chronicles what Steinem learned during her years of traveling the world as an activist — and it sends the strong, important message that a crucial part of activism is engaging with people from all backgrounds and walks of life. As we strive for intersectional feminism, it's key to listen and recognize our own privilege —  and Steinem has spent her entire adult life doing just that.
2We Should All Be Feminists by Chimamanda Ngozi Adichie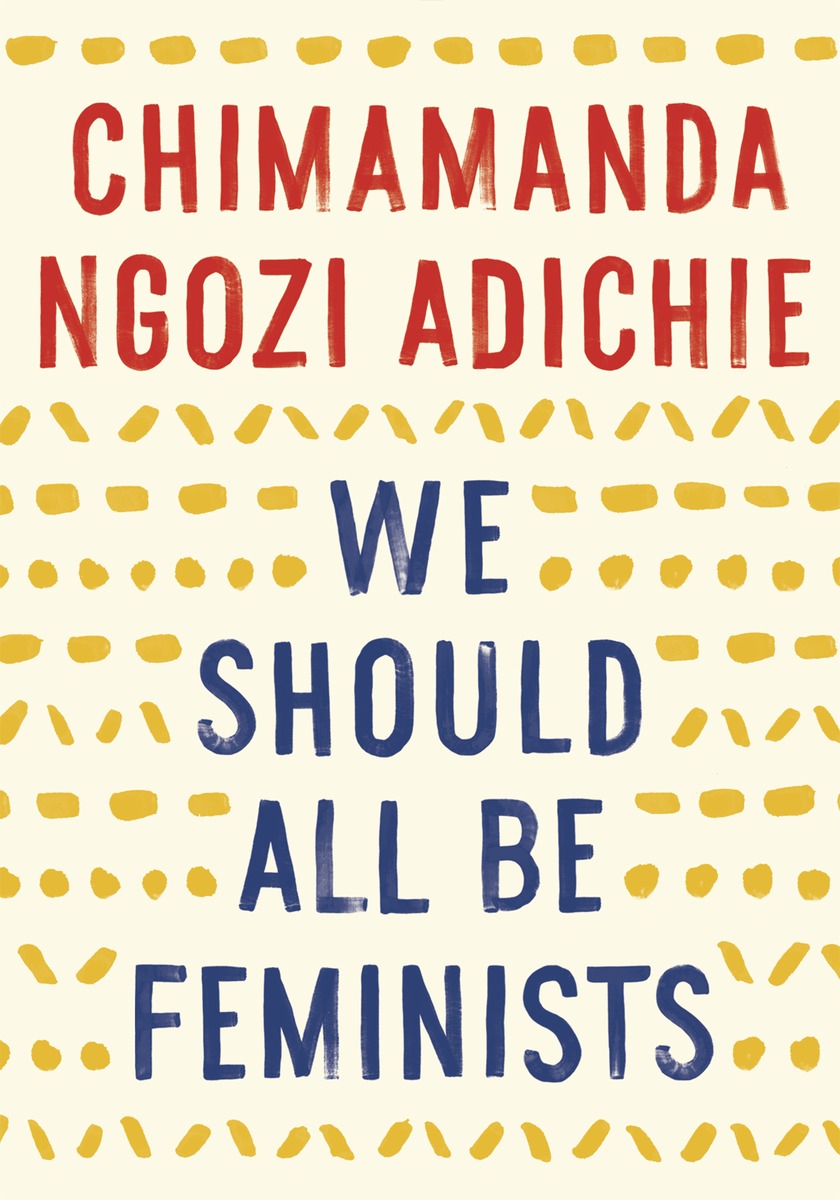 Aside from having the best title ever, Adichie's essay focuses on subtle, institutional sexism that affects women (and men) in America and all over the world — and what we can do to improve this harsh reality. Her accessible writing style sheds light on the masked realities of sexual politics, and it's an excellent conversation starter.
3The Next American Revolution: Sustainable Activism for the 21st Century by Grace Lee Boggs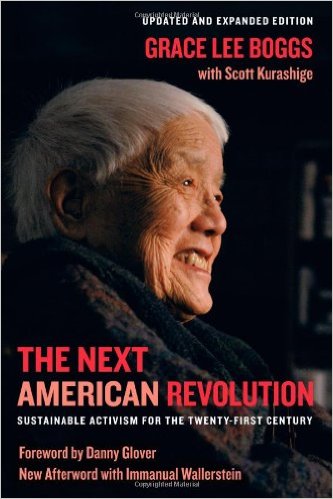 Grace Lee Boggs' book draws from her seven decades as an activist — so we can safely call her the ultimate expert when it comes to political, economical, and environmental activism. The Next American Revolution provides a wealth of advice about how we, too, can act as forces for change during Trump's presidency and for the rest of our lives.
4Off the Sidelines by Kirsten Gillibrand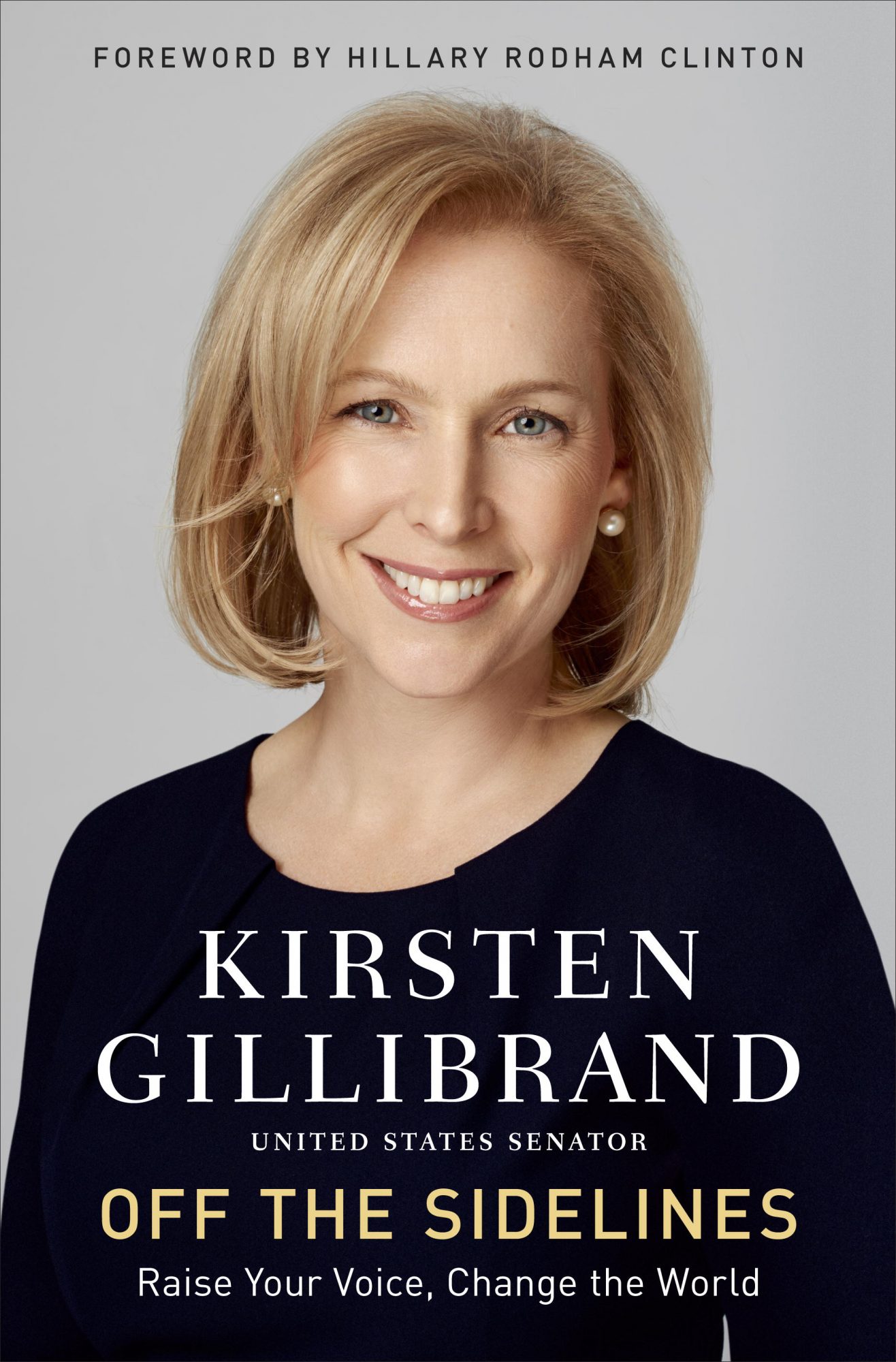 In the month following the election, over 4,500 women registered to run for office. In her memoir Off the Sidelines, New York Senator Kirsten Gillibrand recounts her decision to leave her job as a corporate lawyer in favor of becoming a civil servant. Gillibrand emphasizes that we need to be active participants in the political process in order to achieve equal pay, paid leave, and legislation that protects survivors of sexual violence. If you're considering running for office, this is an inspiring must-read.
5 You Can't Touch My Hair by Phoebe Robinson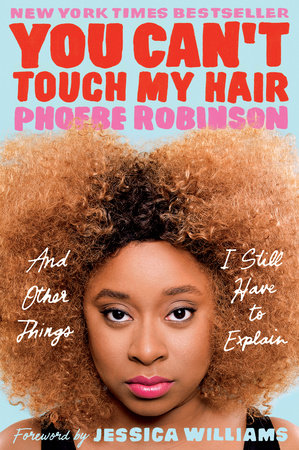 In her essay collection, Robinson takes a humorous approach to address the prejudices that are par for the course for women of color. Robinson pulls no punches and You Can't Touch My Hair challenges readers to recognize and face our implicit biases. It's a must-read for white feminists who, now more than ever, need to make our feminism intersectional and recognize our own privilege.
6Sex Object: A Memoir by Jessica Valenti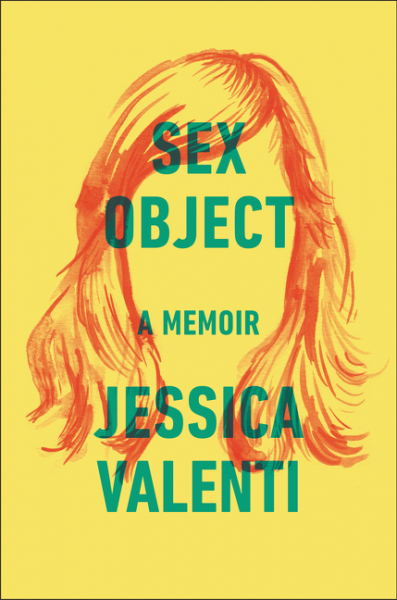 Feminist warrior and Guardian columnist Jessica Valenti addresses the sexual objectification of females that begins at a frighteningly early age. With a president who gleefully "rates" women based on their appearances and brags about "grabbing them by the pussy," this topic is more relevant than ever — and Valenti's memoir is a powerful reminder that we must never normalize Trump's rhetoric.
7Hope in the Dark by Rebecca Solnit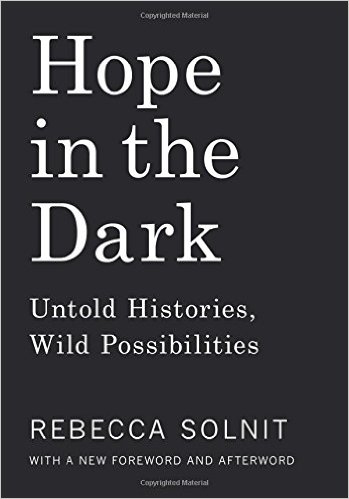 Originally published in 2004, a year when activists were in deep despair and hopelessness, the 2016 edition of Hope in the Dark has been updated to include an introduction and afterword that directly address the current social and political climate. Solnit's overarching message is powerful. The positive, transformative results of our activism don't happen overnight, but we need to continue fighting for what's right because it will pay off in the long run.
8Feminism is For Everybody: Passionate Politics by bell hooks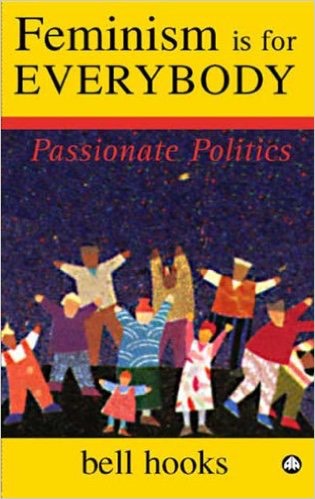 Did the 2016 election inspire you to become a passionate feminist? Welcome to the movement — we are happy to have you! Although I highly recommend all of bell hooks' books, Feminism is for Everybody is an accessible primer that explains the amazing ways feminism can change our lives. Hooks has a wish list: Posting billboards and ads that promote feminism, integrating the movement into elementary school curriculums, and forming TV stations dedicated to advancing the cause. Regardless of your career, Feminism is for Everybody will inspire you to get creative and use your platform to promote feminist ideals.
9 Shrill: Notes from a Loud Woman by Lindy West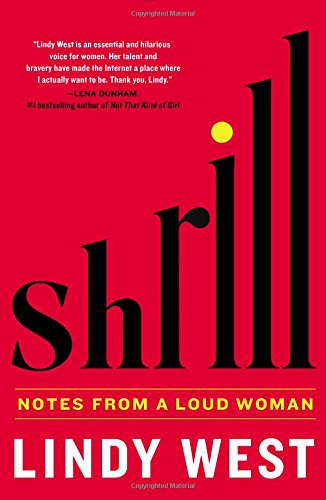 There's no getting around it — being an outspoken feminist subjects us to insults and outrageous criticisms that sting. But we can't let that deter us from being active members of the movement — so, if you're feeling discouraged, read Lindy West's hilarious memoir Shrill. She offers more than a few great tips about how to handle the sexist, cruel criticism that is often hurled at women who refuse to be silenced.
10Redefining Realness by Janet Mock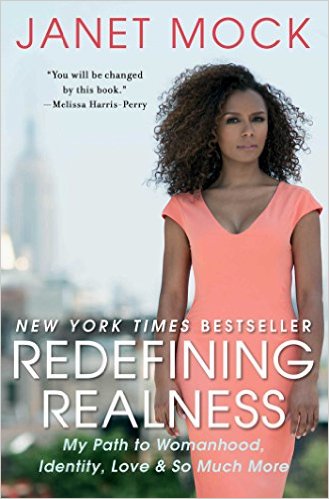 A keynote speaker at The Women's March, Janet Mock is a powerful advocate for transgender women and women of color. Far too often, the struggles of transgender women aren't acknowledged or included in feminist platforms — and Mock's must-read memoir sends the incredibly important message that solidarity with our transgender sisters is essential to intersectional feminism.
11Living History by Hillary Rodham Clinton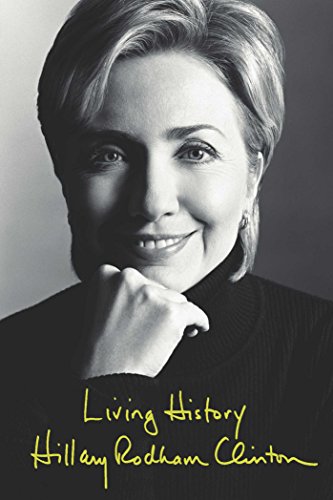 One woman in America who never stops fighting for what she believes in is, of course, Hillary Clinton. After 30 years of relentless, sexist attacks, she made history by becoming the first female nominee of a major party — and, although she lost the presidency, Clinton has set an amazing example for young women everywhere. A Trump presidency is a devastating setback for our country — but reading Clinton's words will inspire us to stay engaged and keep fighting, no matter how many setbacks we face.
Living History is the perfect go-to for when you're feeling discouraged — it's a reminder that Clinton spent years fighting for us, and now it's our turn to honor her through action.