107 year-old woman shows off some serious basketball moves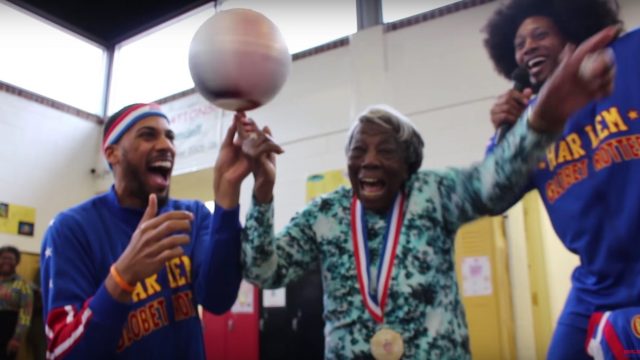 Some things get better with age, and Virgina McLaurin is living proof of that. At 107-years old, she has risen to semi-celebrity status just for being the amazing and inspiring woman she is.
Last month, she charmed her way into America's hearts by starting a dance party at The White House with President Obama and the First Lady.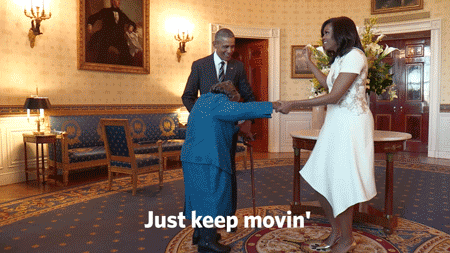 At the time, she was a mere 106-years-old. Shortly thereafter, she turned 107 and decided to really up her game by meeting (and showing off some sweet moves to) the Harlem Globetrotters.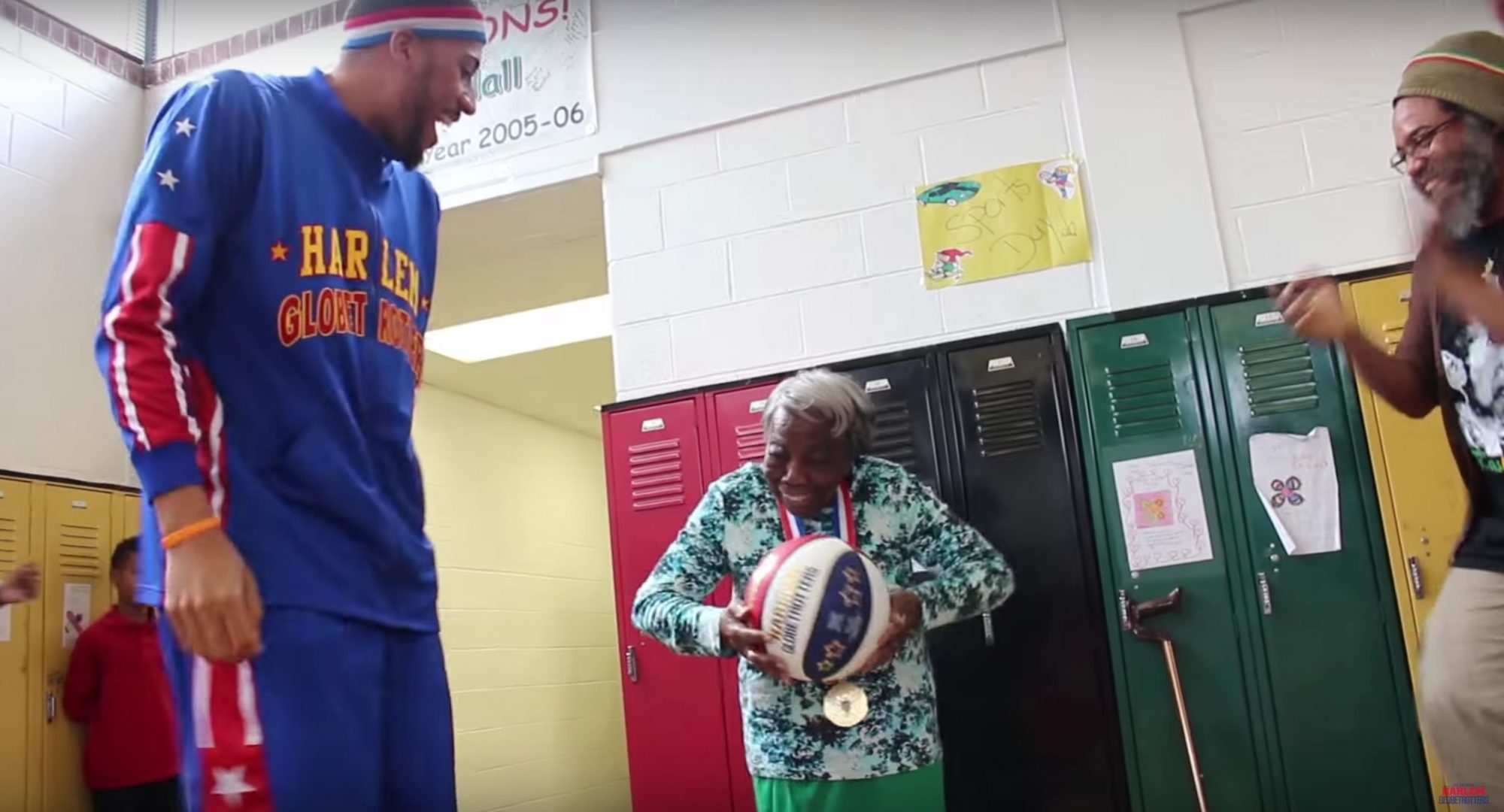 If you've never seen a Harlem Globetrotters game, they're incredible basketball players who pull wacky and hilarious antics while showing off incredible ball skills. Their roster is literally filled with "showmen" who are accustomed to being in the spotlight and putting on a great show.
But these showmen were shown up when Virginia McLaurin walked in the room. And they seemed as absolutely delighted about it as everyone else.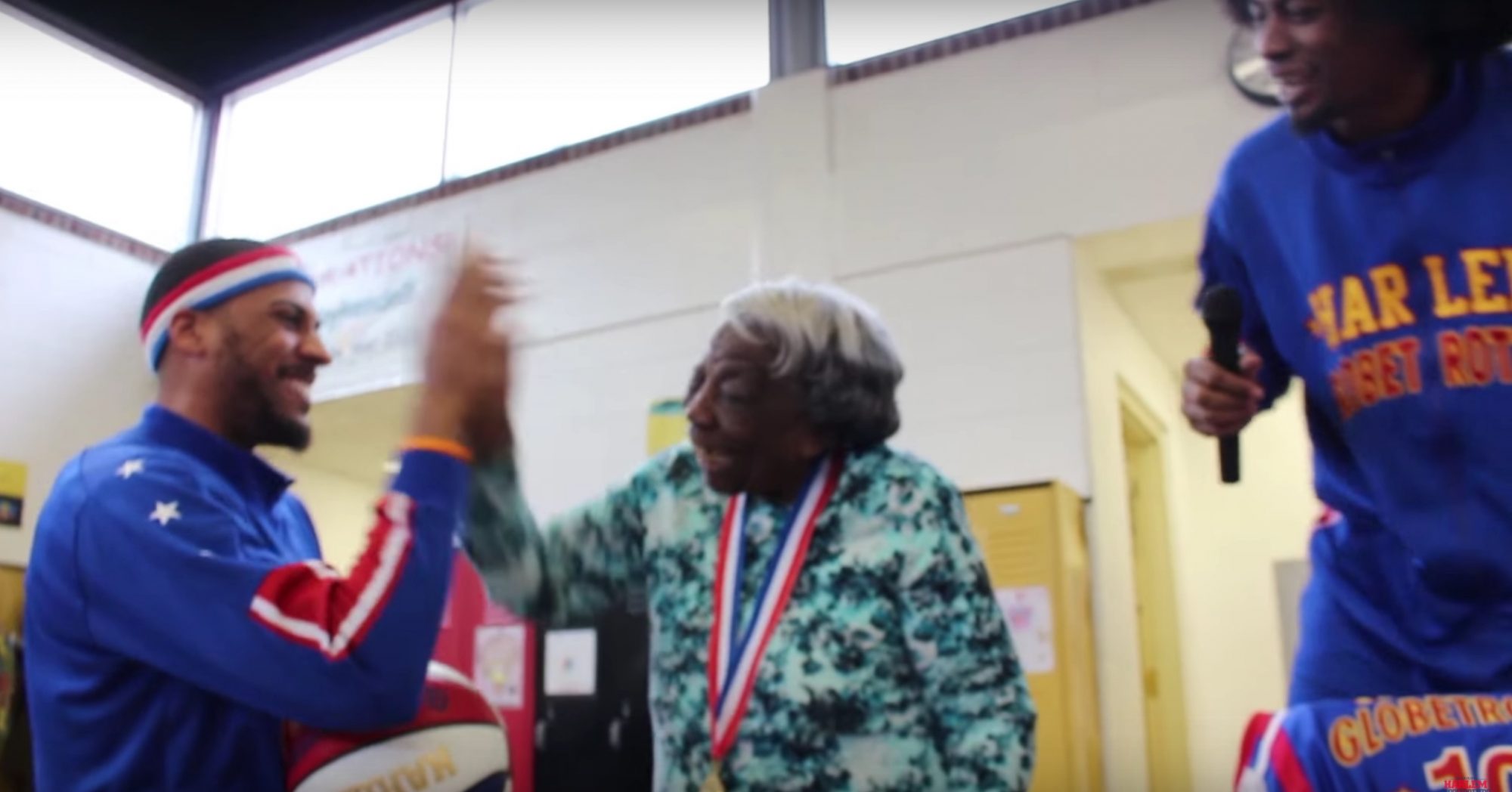 Virginia was there to help celebrate the basketball team's 90-year anniversary, which, btw, means it was founded when she was already 17-years-old. They were smart to ask her to join because if anyone knows how to get a party started, it's this wonderful woman.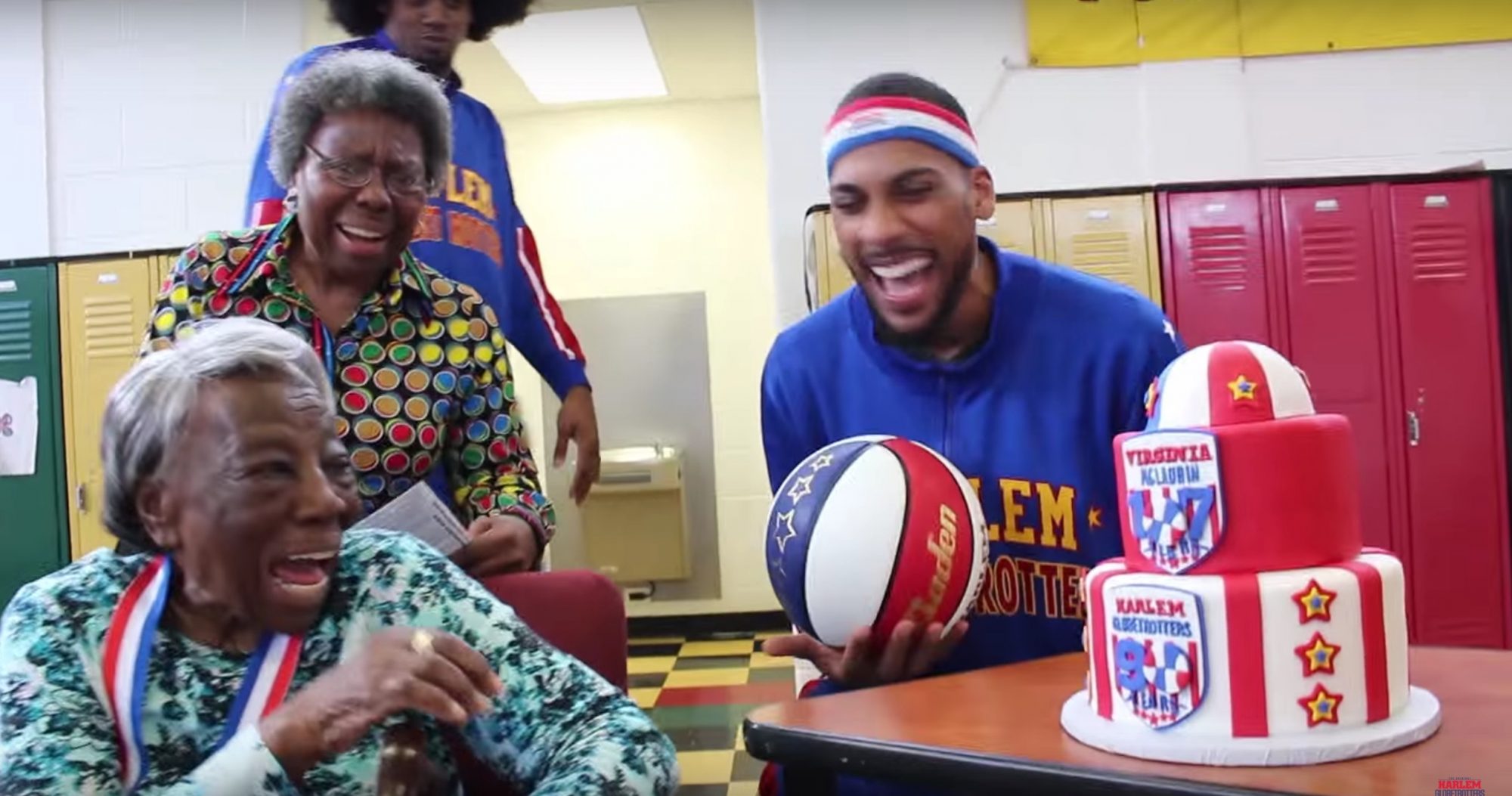 Not only did she dance and prove she's truly a "baller" but she also took time out to impart some words of wisdom on the crowd of youngsters who had gathered for the show. She told them to "obey your parents" and then enthusiastically encouraged them to go to school and make sure to "get all the education you can get."
Before she left, the Globetrotters gifted her with a custom basketball jersey bearing her name and the number 107 (of course.) As Virginia proudly wears it while walking away, she wordlessly reminds us all that age is just a number.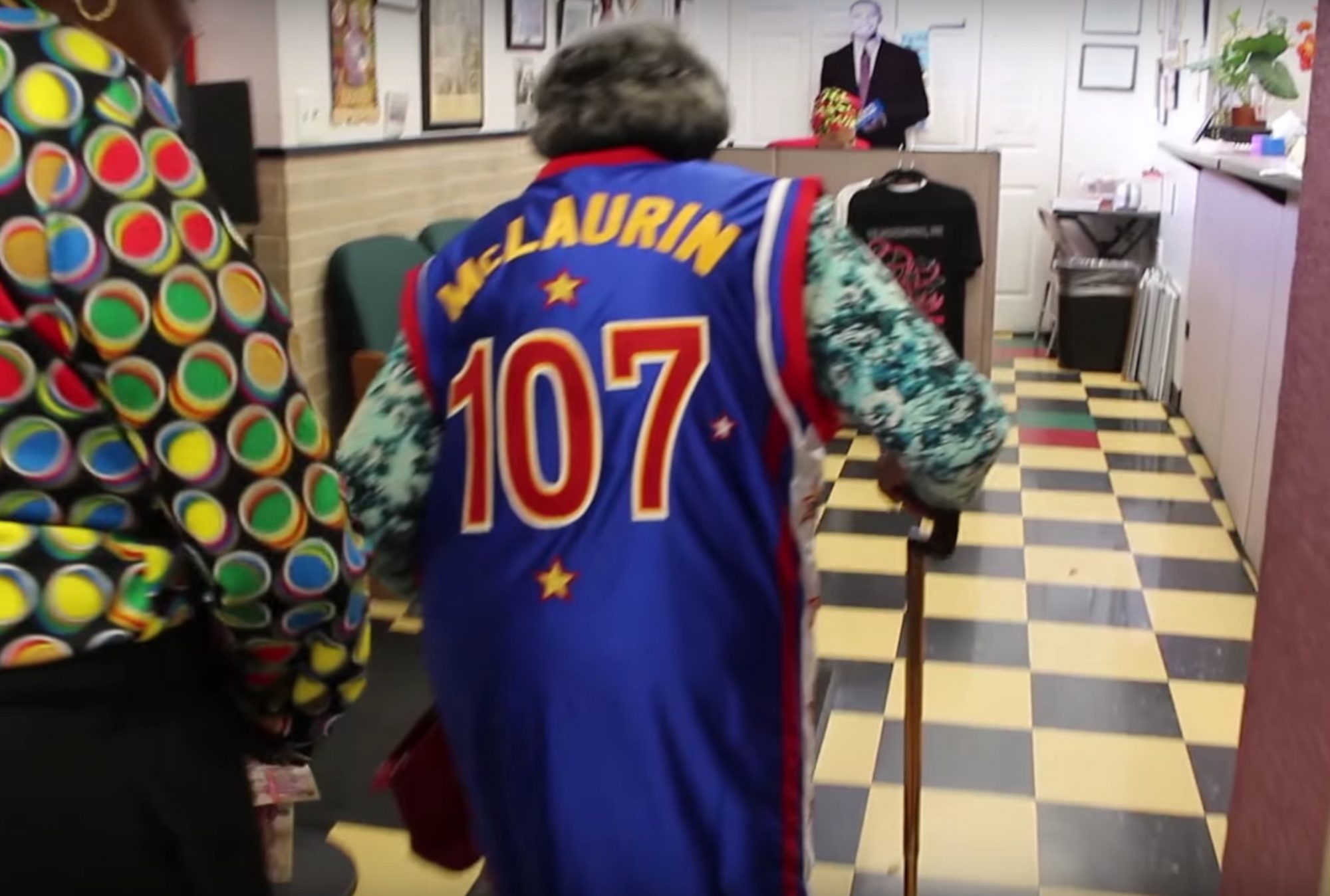 Check out the full video here: