We're very into the 100 years of Puerto Rican beauty video
The Cut's amazing 100 Years of Beauty series has given us a glimpse into beauty standards and transformations around the world. They've tackled many countries already including the U.S., Mexico, Iran, and the Philippines. Meticulously researched, The Cut's series aims to entertain, create an appreciation beauty around the globe, and of course, make us SWOON. Today, we got a glimpse into the beauty trends from Puerto Rico side by side with Nuyorican beauty in New York.
1910s
The turn of the century beauty images were based on activists Isabel Gonzalez and Luisa Capetillo.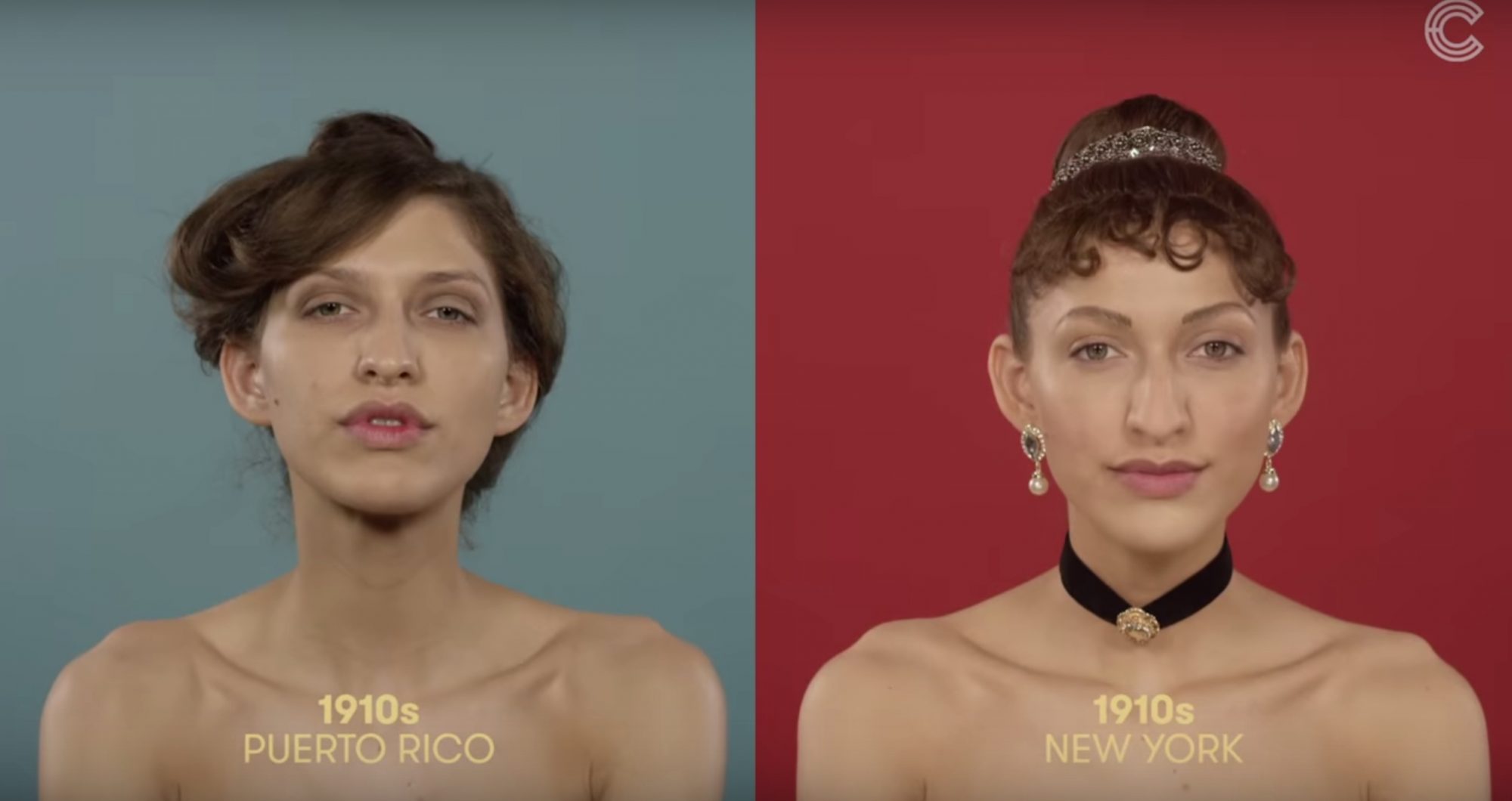 1920s
Puerto Rico and Nuyorican looks were drastically opposite. While the Nuyorican look mirrored the U.S.'s beauty evolution (coifed curls), Puerto Rico women had their hair completely behind their faces and wore minimal makeup.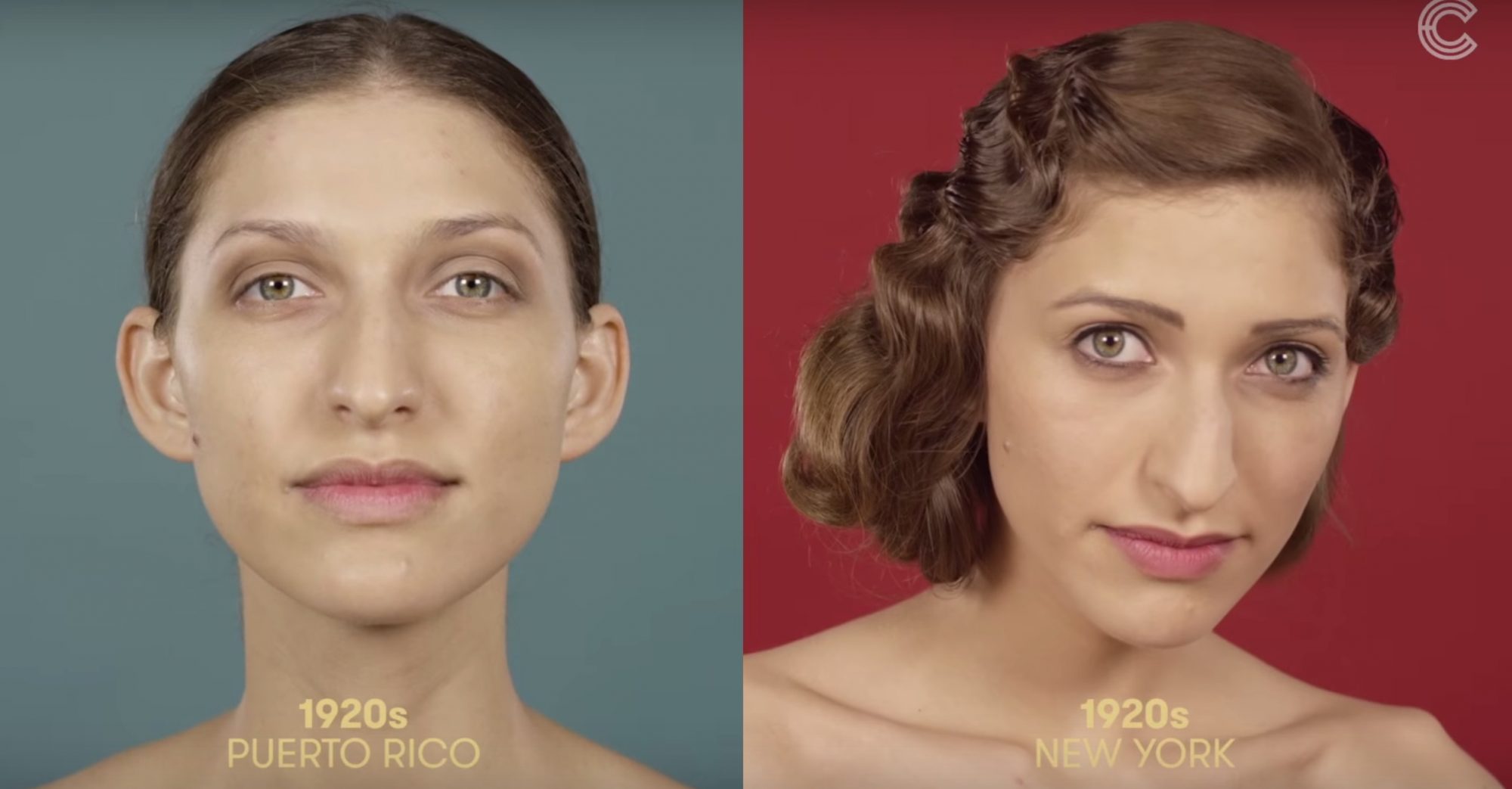 1930s
Juliet De Burgos was the inspiration for Puerto Rico's '30s look while the Nuyorican look is said to be inspired by Diosa Costello's character from the musical Too Many Girls.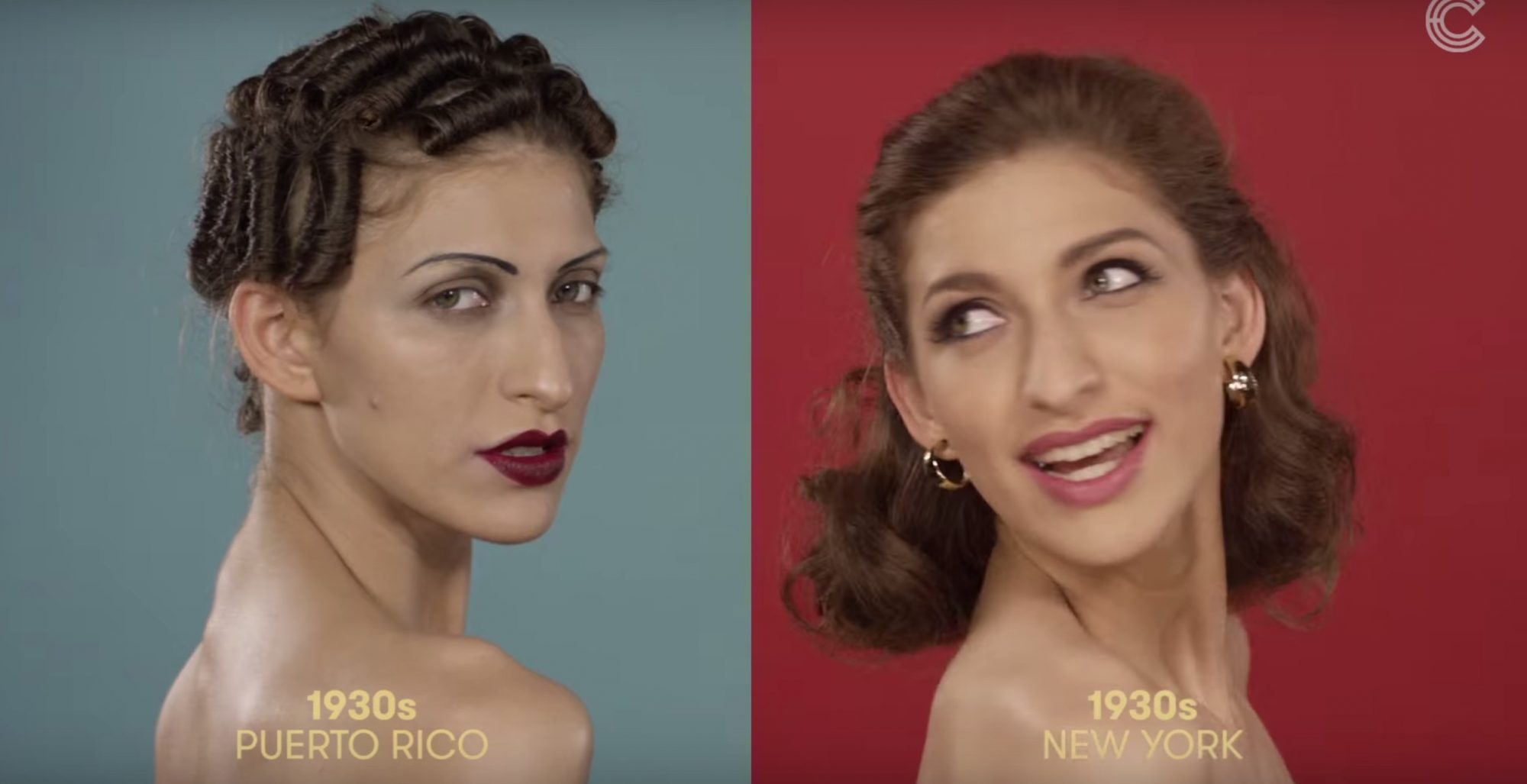 1940s
The 1940s Nuyorican look was inspired by singer Myrta Silva while the Puerto Rico style was based on women who worked in factories.
1950s
Activist Lolita Lebron inspired Puerto Rico's '50s look, while the naturalistic New York beauty look was based on Actress Miriam Colon.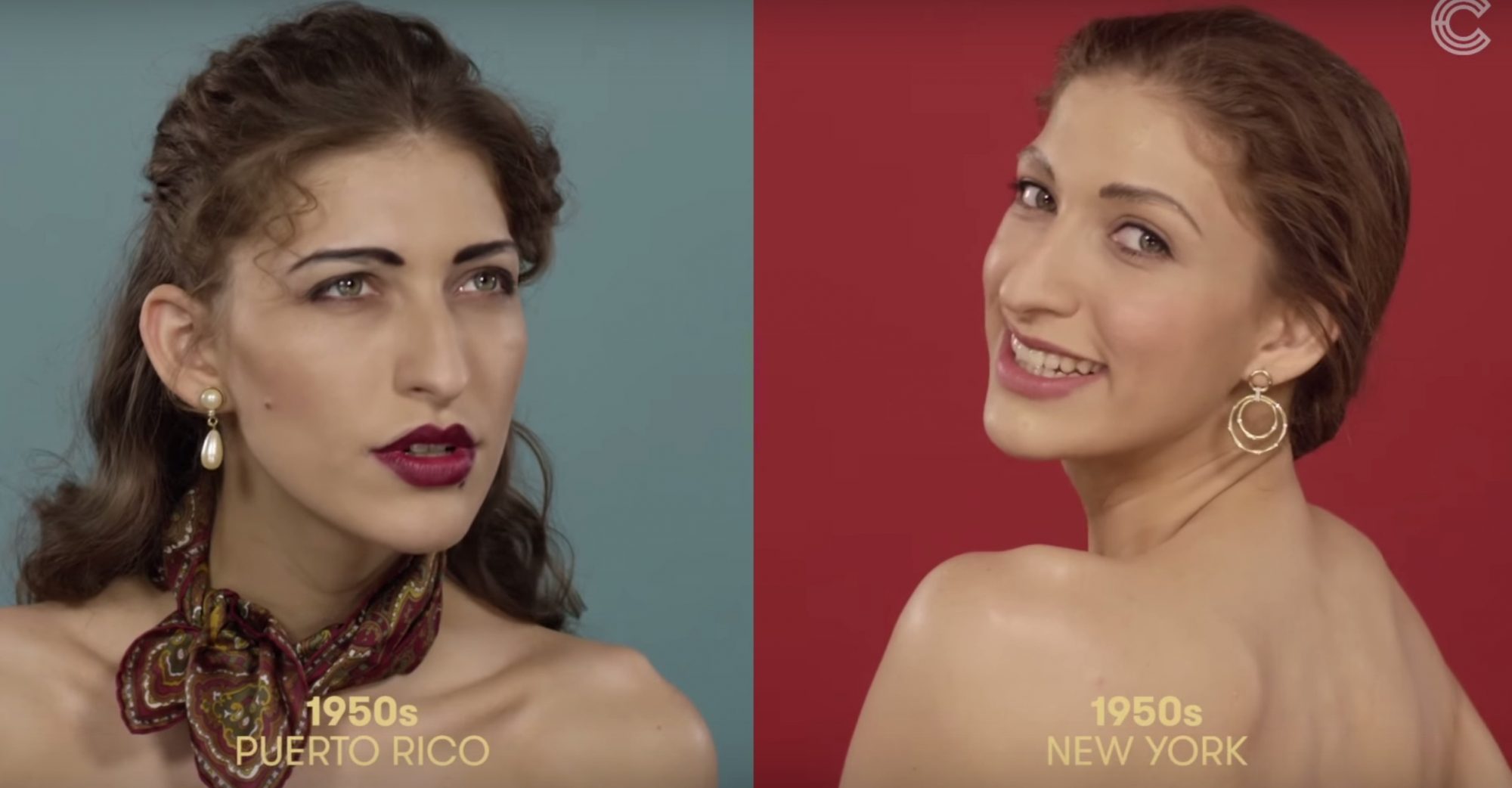 1960s
The '60s Puerto Rican look was based on actress and singer Lucha Villa while the New York look was directly based on actress Rita Moreno who marked the first Latina to win an Academy Award. She won for her role in West Side Story. 
1970s
Poet Sandra Maria Esteves inspired the New York look while TV host, model and beauty queen Marisol Malaret was the basis for Puerto Rico beauty.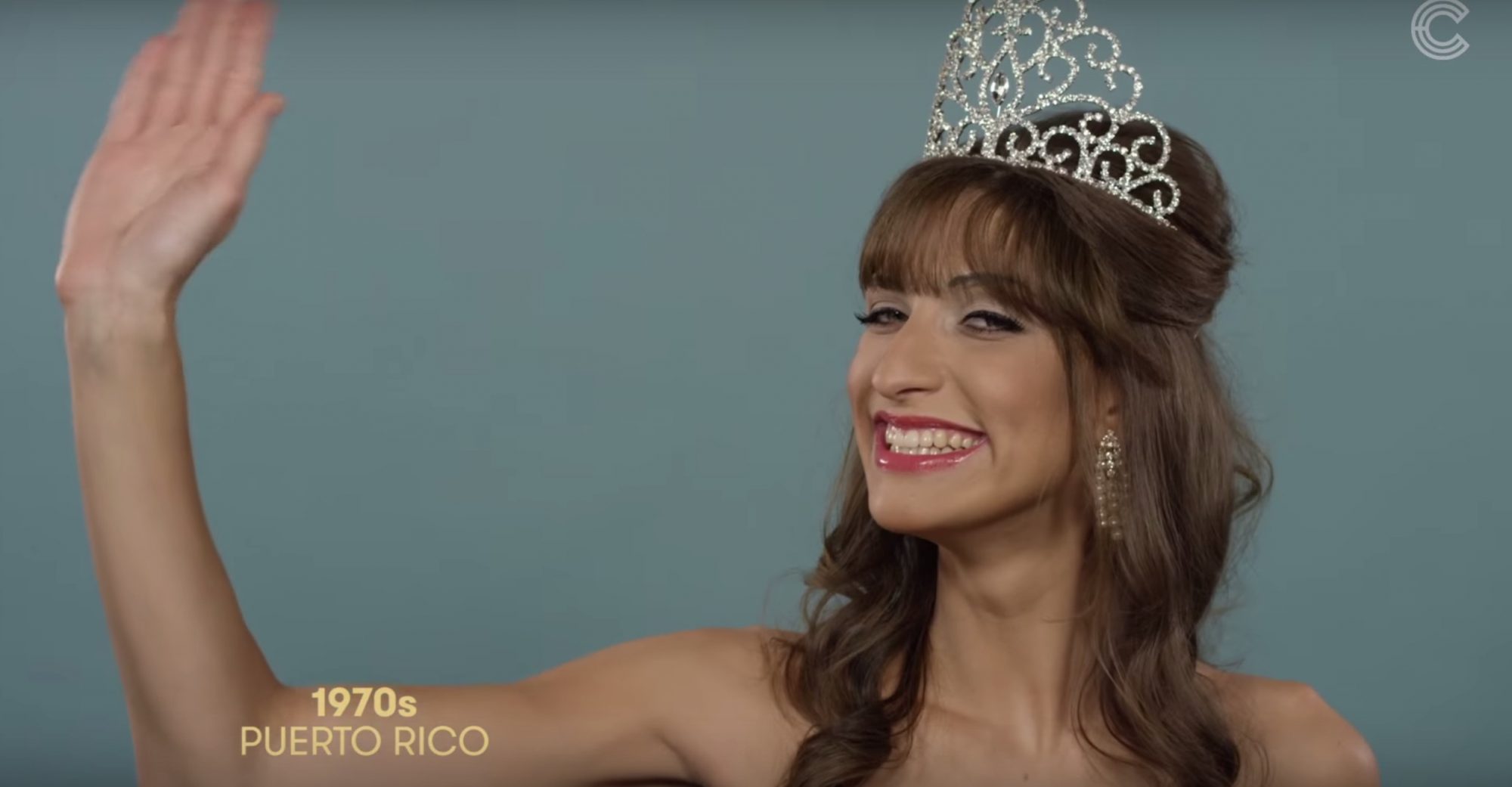 1980s
The Puerto Rican and Nuyorican looks for the '80s were quite similar. Both accentuated big hair and colorful makeup. Both looks were inspired by singers, Iris Chacon and Irene Cara, respectively. Irene Cara for her role in the 1980's hit film Fame.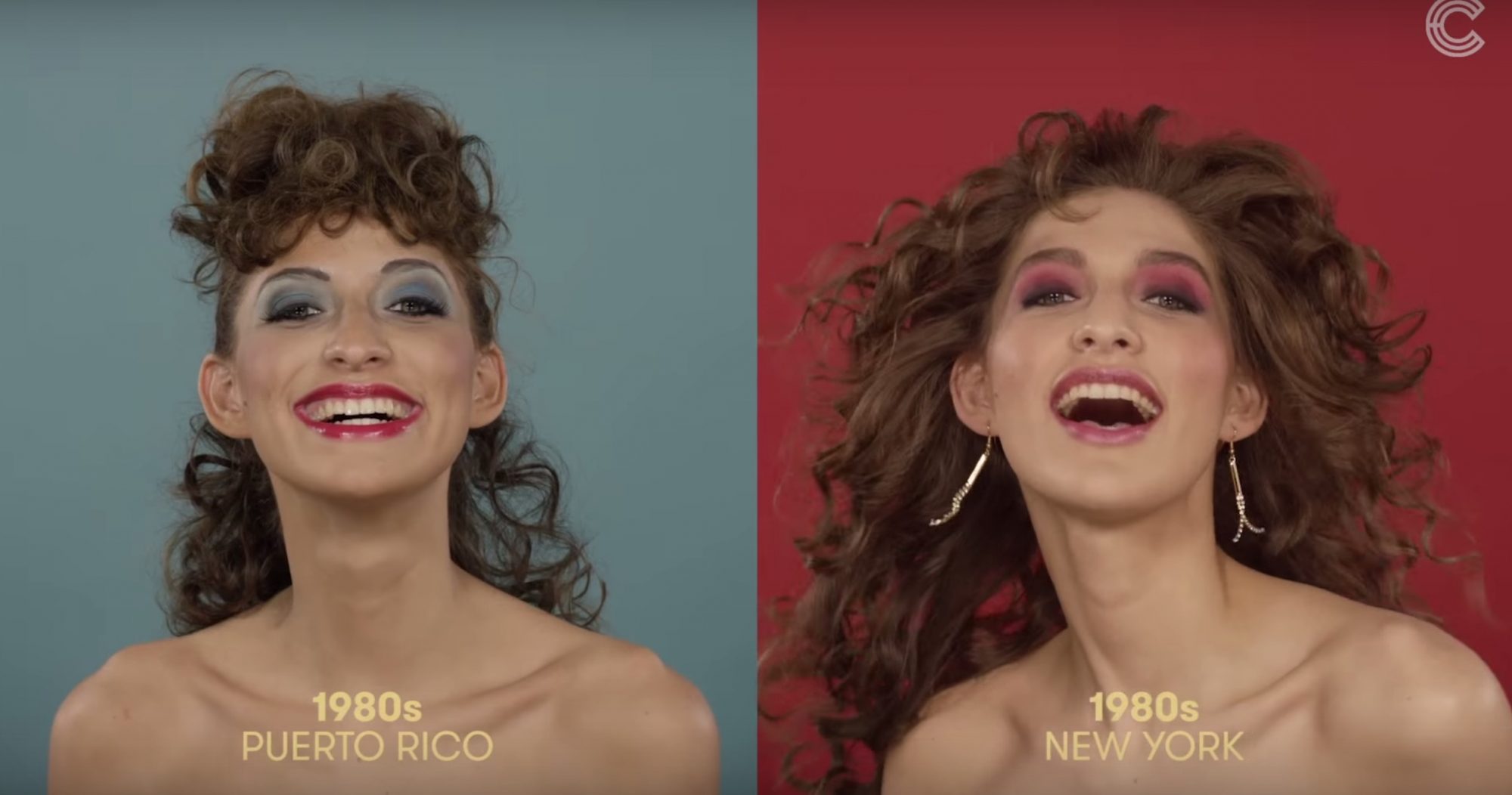 1990s 
New York's '90s look was based on actress Rosie Perez, known for her roles in Pineapple Express and It Could Happen to You while Puerto Rico's look was a nod to the Miss Universe Pageant.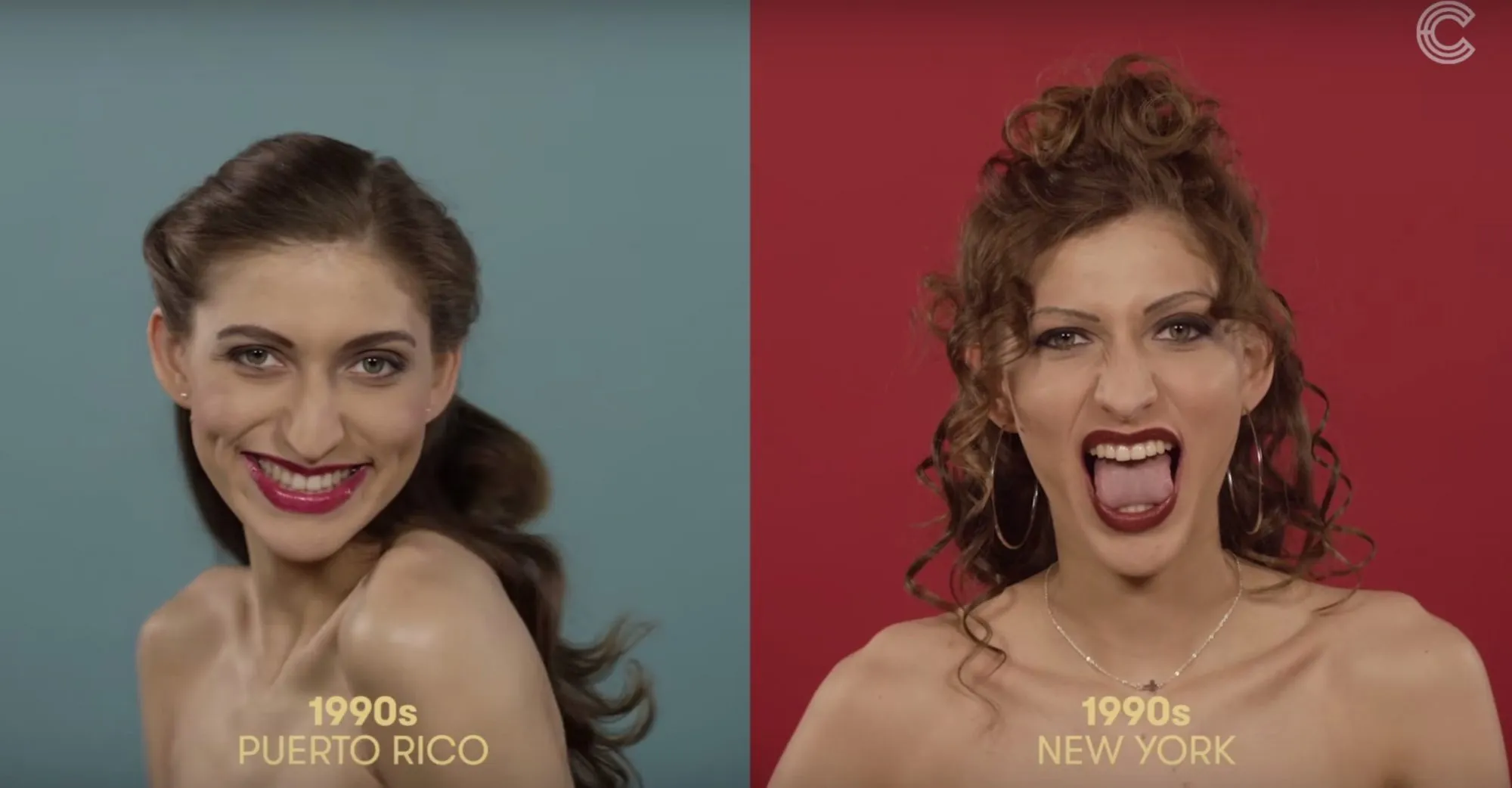 2000s
Puerto Rico's look was based again on the Miss Universe Pageant, for which they won twice in the 2000s while New York's look mirrored the red carpet glamour of Rosario Dawson.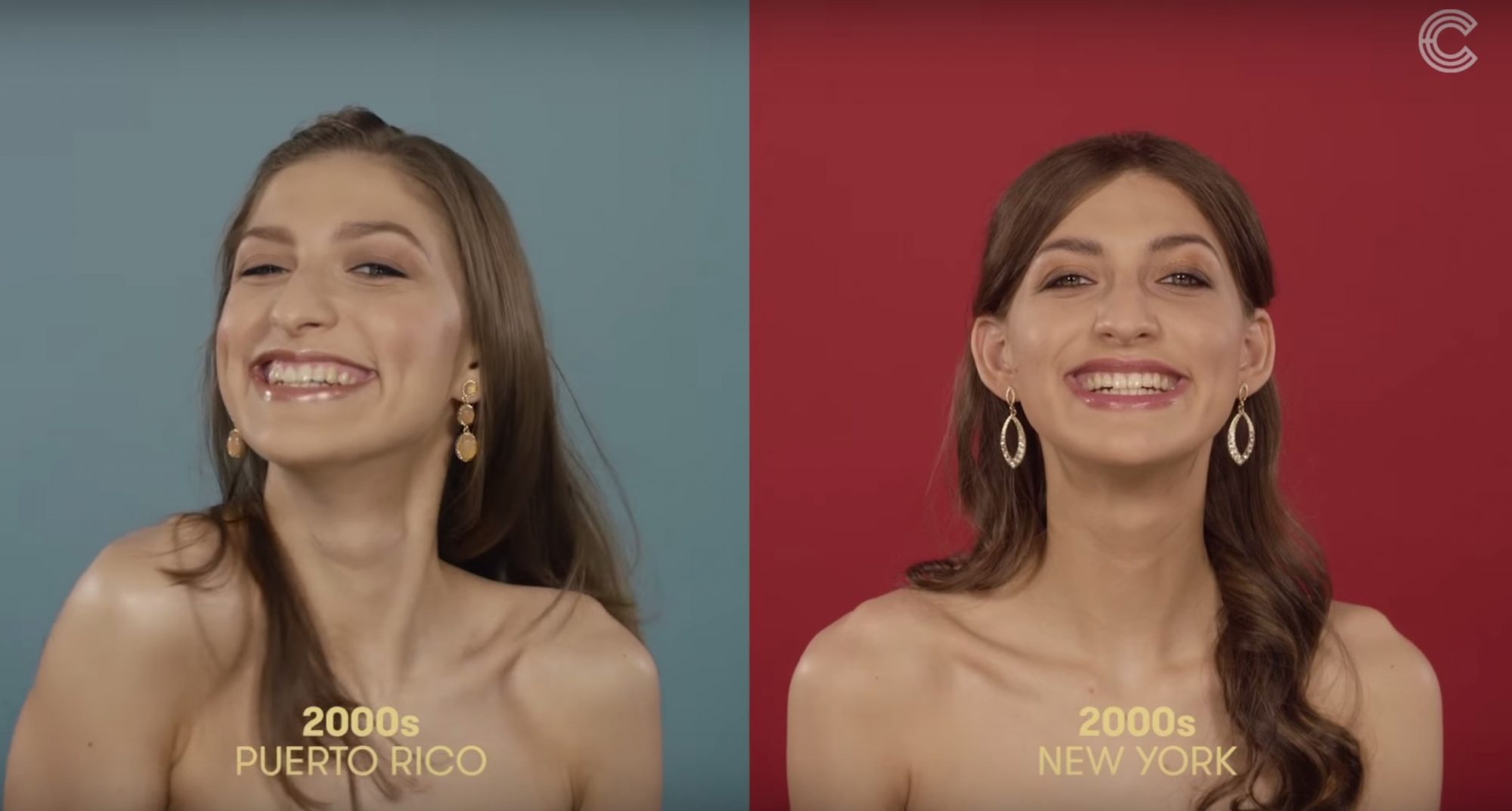 2010s
The 2010s New York look was inspired by J-Lo herself, specifically her style in her music video for "Same Girl" while Puerto Rico's look was based on 2016's Miss Puerto Rico, Brenda Jimenez.
Watch the video below to be amazed by Puerto Rico's beauty evolution over the last 100 years. https://www.youtube.com/watch?v=