This super cute toddler shows us 100 years of dance crazes
The Internet has been all about the "100 years" videos that show a century's worth of everything from wedding dress fashions to American tattoos. However, the *cutest* 100 years video just came out, officially blowing all the other ones out of the water.
Dad Matt Silverman and his young daughter, Amelia, have been making videos together for the past several months. Silverman calls the videos one part "time capsule" to capture Amelia's personality while she's young, and one part "entertainment channel that you can share with anyone who loves funny videos and cute kids." And who doesn't love that?
Back in December, their rendition of "Shut Up And Dance" went totally viral, not only because of Silverman's singing talent, but because Amelia is the actual cutest when she plays the guitar. Today the daddy/daughter duo posted a super precious, brand new vid about 100 years of dance crazes. In it, pint-sized Amelia schools us on fab moves from the dance crazes of every decade.
There's the 1920s — The Charleston — featuring Amelia in a glitzy headband and a string of pearls: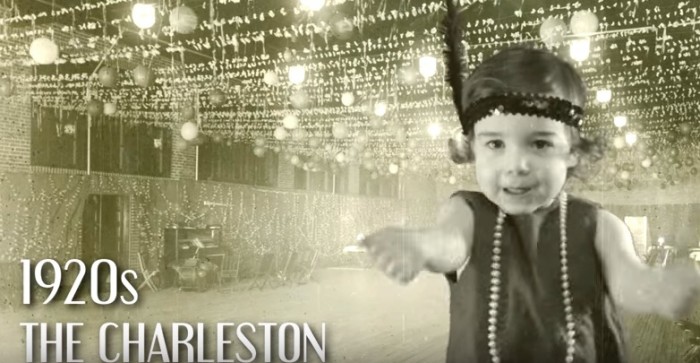 Fast-forward to the 1970s, when Amelia heads to the disco dance floor and gets her groove on: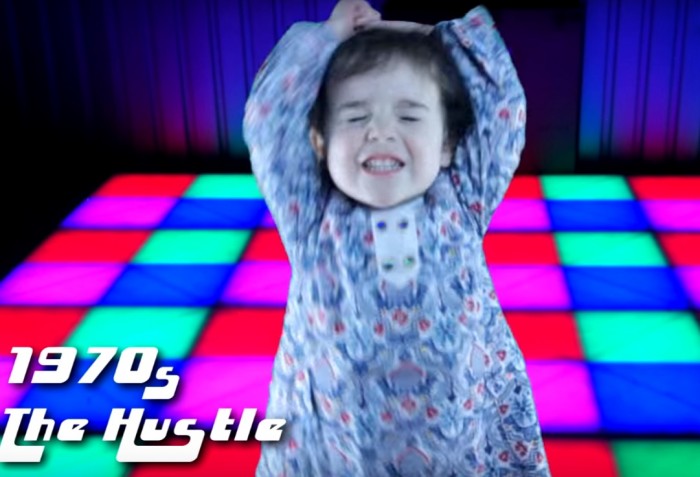 And, of course, we can't forget about the 20oos, AKA the decade of The Dougie.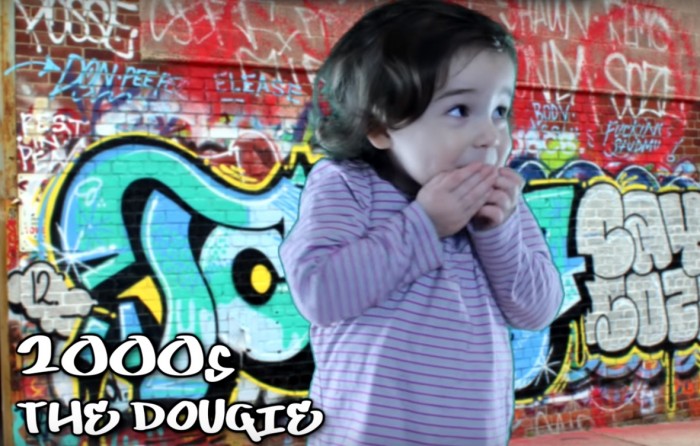 Yep, Amelia has officially captured our hearts. Combine her passion for dance and her cute factor, and you've got the *perfect* combination that will make your Monday. Check out the full video below and be prepared to feel a SERIOUS urge to dance.