100 years of Japanese beauty in under two minutes
Over the past year, Cut has been taking us around the world with their amazing "100 Years of Beauty" series. From Iran to Russia to India to Brazil, we've been mesmerized by their two-minute videos giving us a glimpse of women's beauty over the past century. And now, we've got total heart eyes for their 16th installment: Japan.
Cut's beauty team transformed model Mei Kurahashi by doing her hair, makeup, and adding accessories to fit every decade from the 1910s to today — including the Harajuku styles of the 1990s, 2000s, and 2010s. And it's absolutely stunning to see the evolution, from the painted face and Edwardian pompadour of the 1910s to the classic blunt bangs of the 1970s.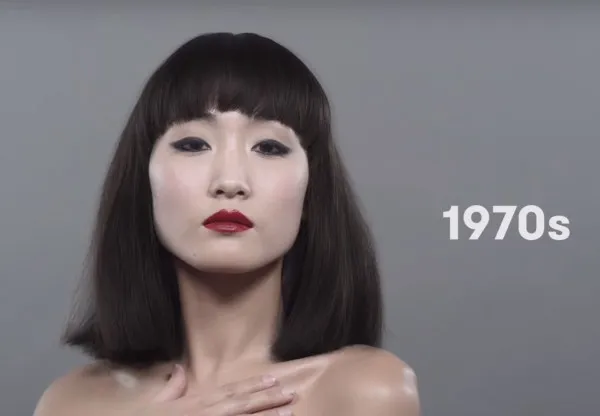 For the 1990s – 2010s, the video features two looks per decade, including the Harajuku style, and we're totally in love.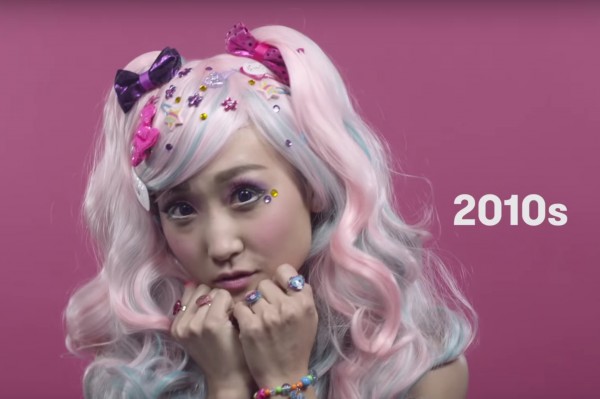 And even better than the actual video (which we didn't think was possible) is the behind-the-scenes video explaining the research behind each look. It's actually fascinating, TBH. But first, watch the evolution of Japanese beauty in just two minutes, and be prepared to be completely transfixed.
(Images via YouTube.)