This 100 years of Hawaiian beauty video is absolutely stunning
Whenever one of Cut's "100 Years of" videos pops up on my feed I lose a good hour or so watching and re-watching all their amazing transformation videos. If you've missed any, I'd like to personally recommend "100 Years of Beauty USA" and "100 Years of Beauty: USA Men,"—both have tons of natural hair nostalgia that'll give you all the feels.
This time around, Cut celebrated Hawaii's beauty evolution starting with the 1910s when it was all about the updo among the Hawaiian monarchy.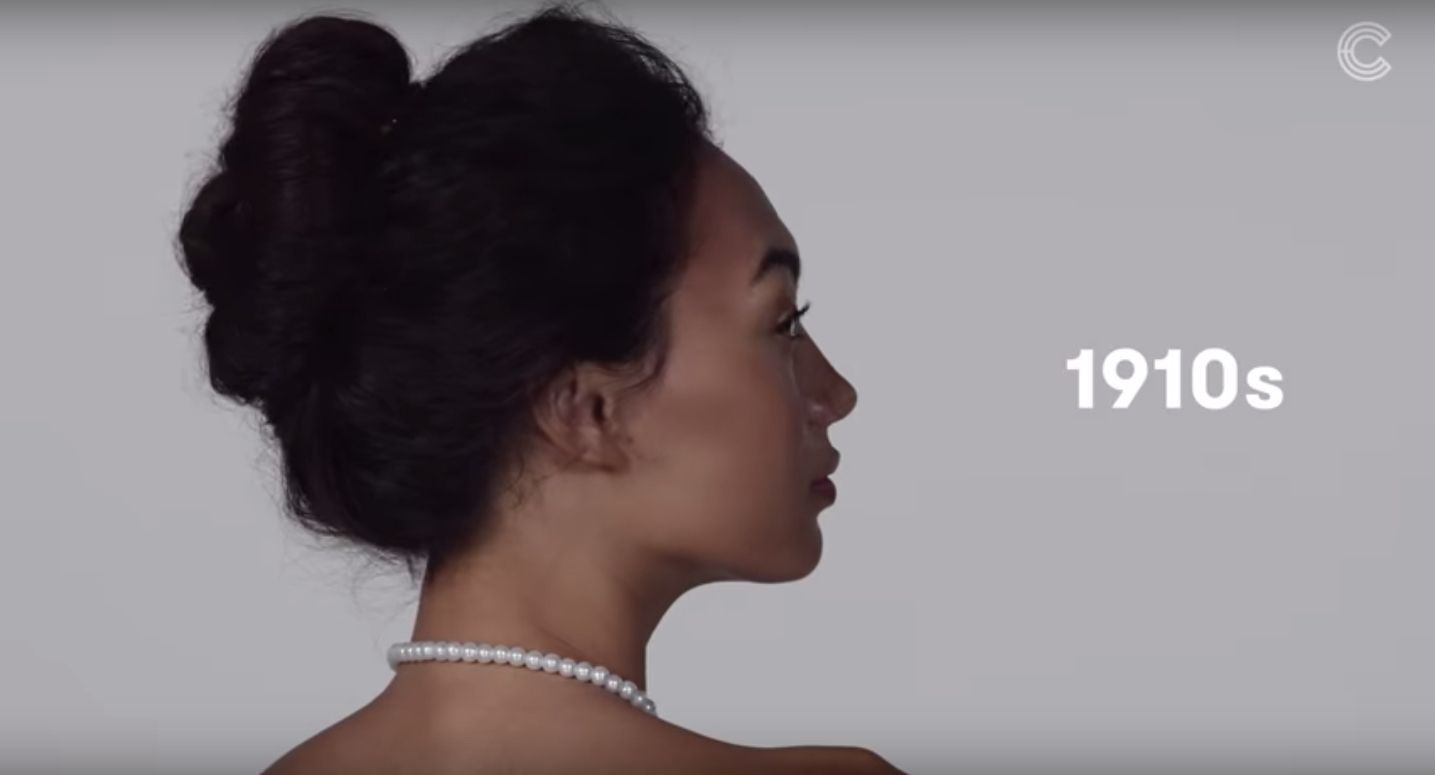 Then the Lei po'o and soft natural curls of the 1920s…
Wavy faux bobs of the '30s…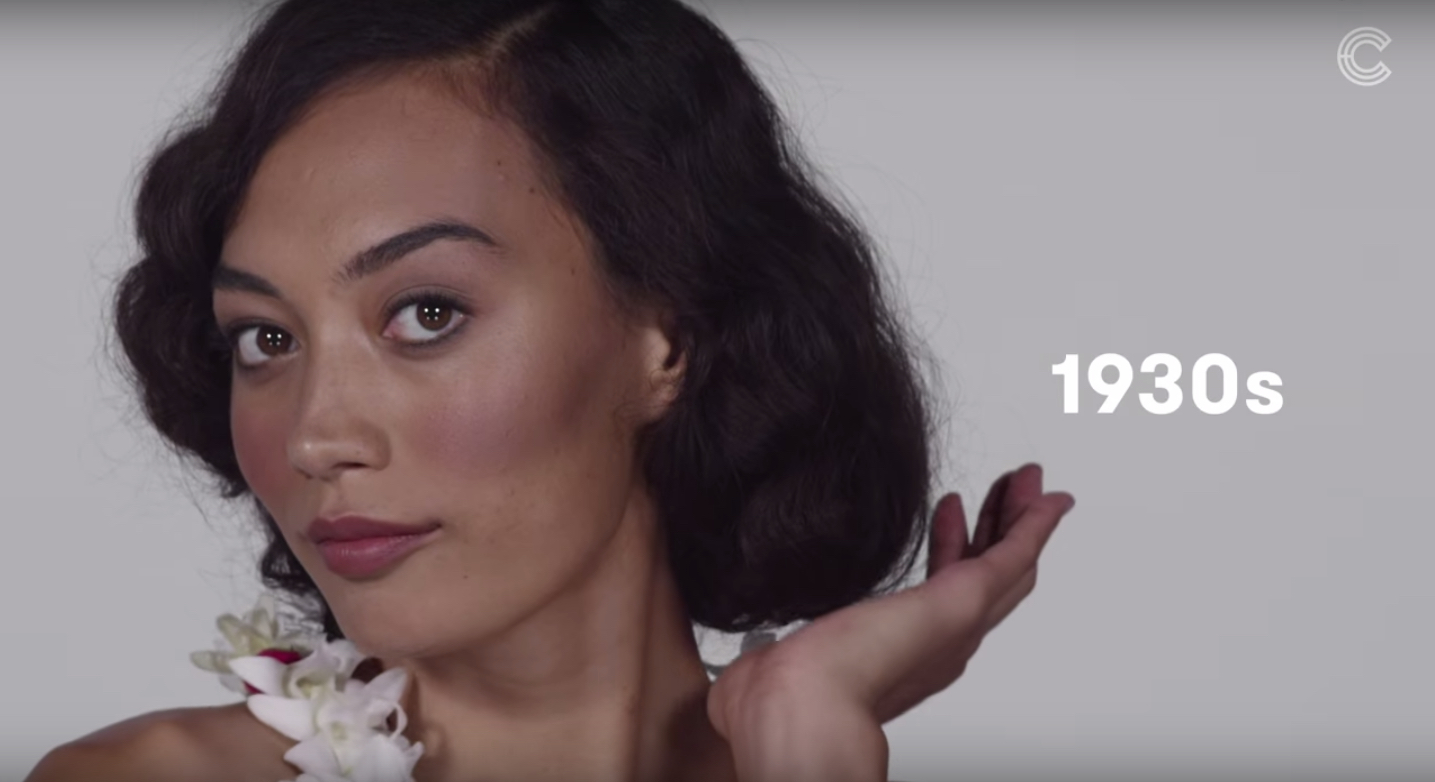 Lei haku of the 1940s…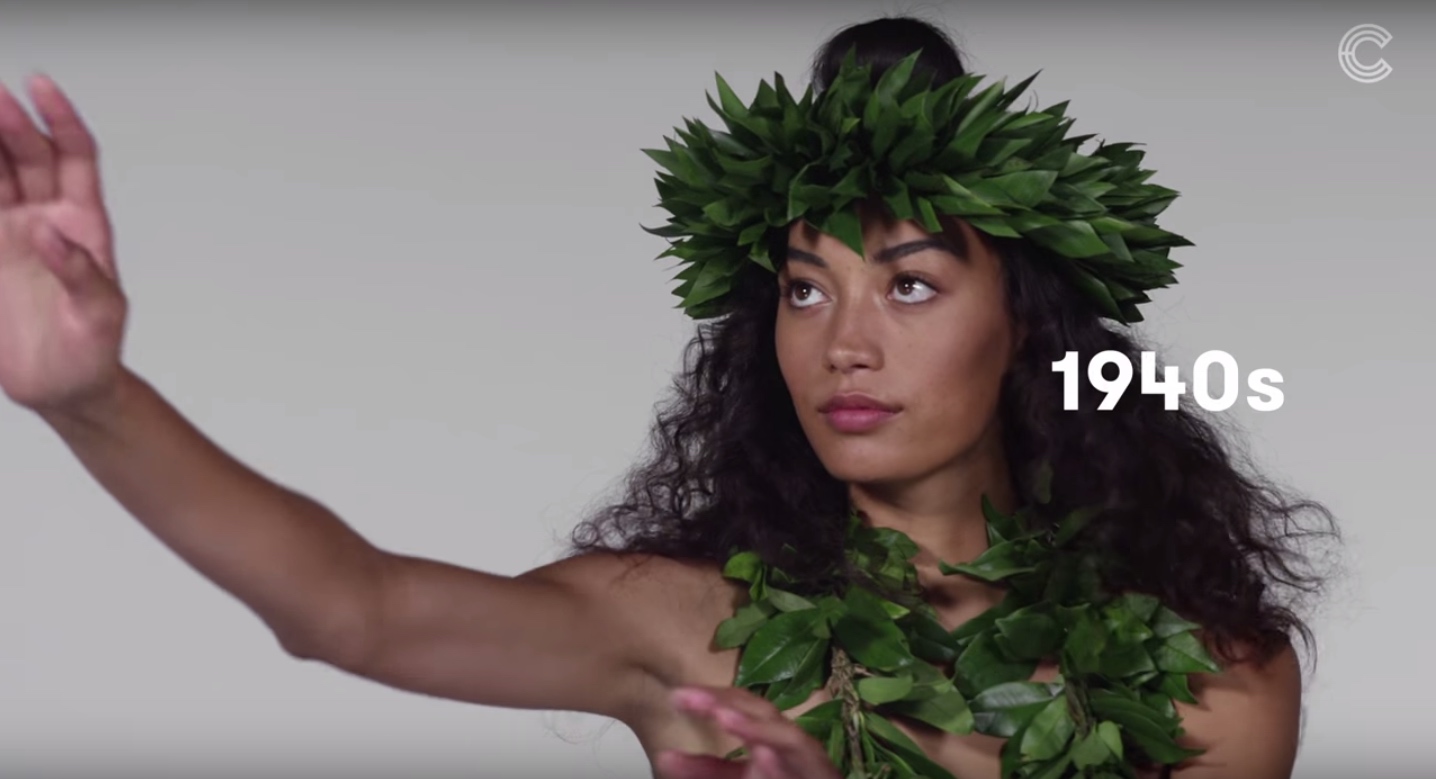 …and round bangs and orchids in the '50s. You can start to see a bit of Western influence which can be attributed to a rise in tourism.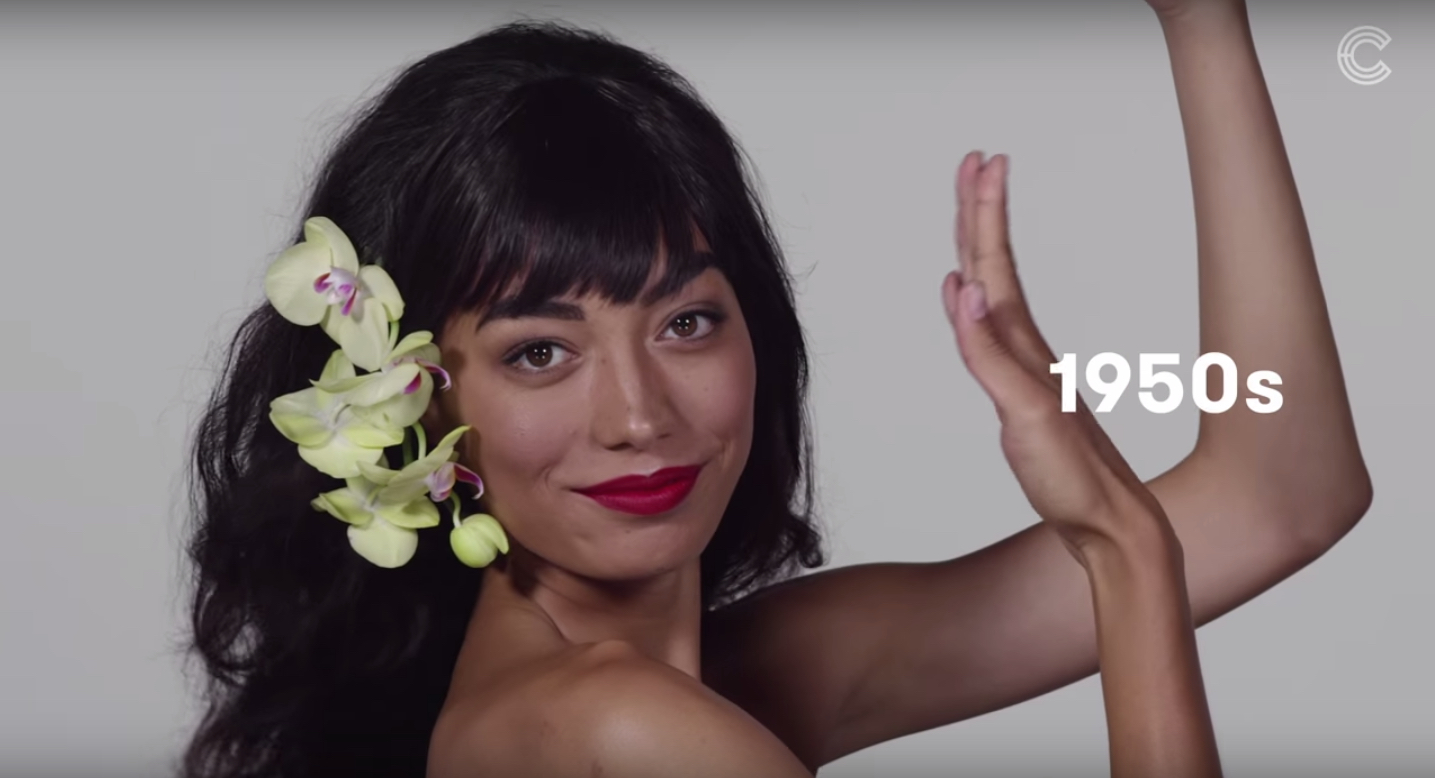 Beauty trends contiuned to pivot in the 1960s after Hawaii became part of the United States. Here, you can definitely notice an American influence in sleeker styles and frosted makeup.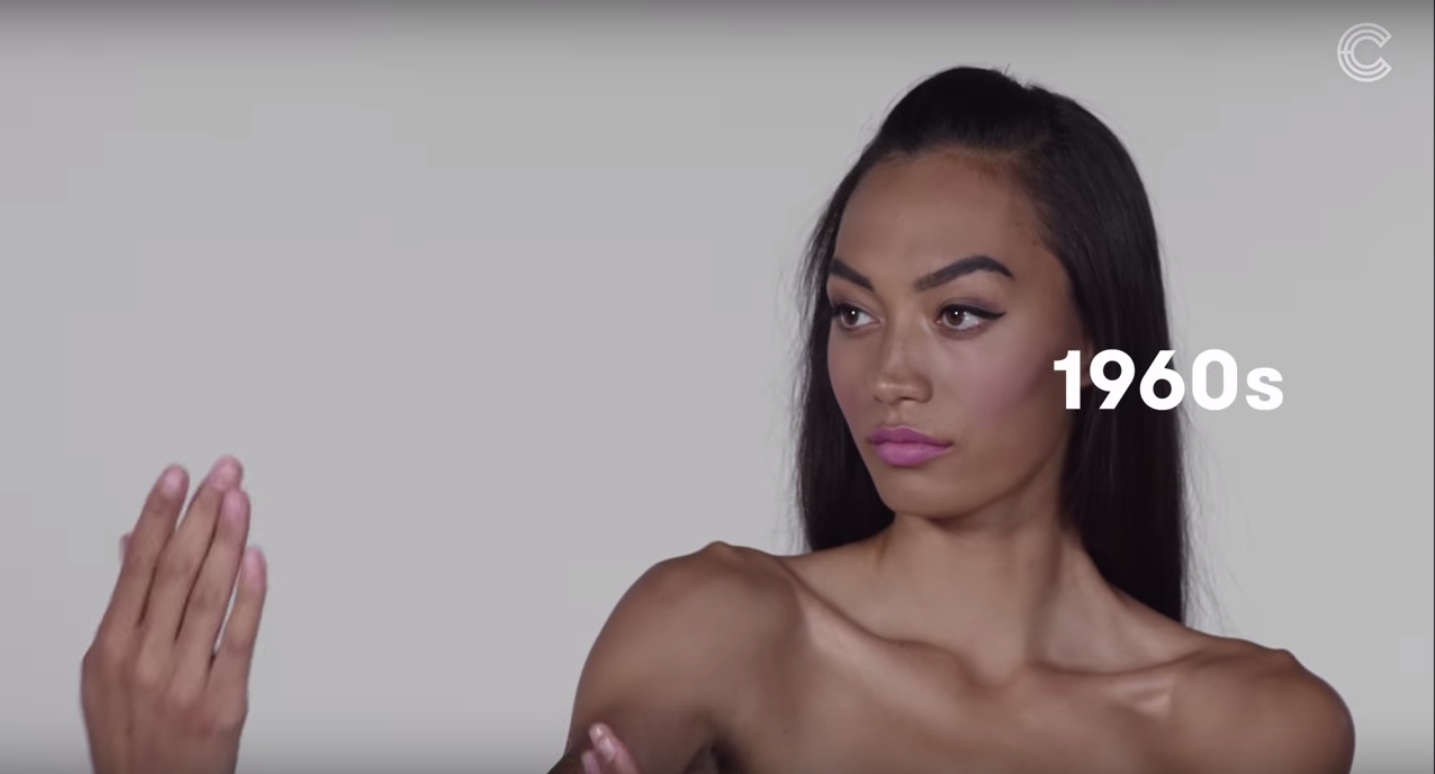 Is anyone else ready for the flower behind the ear to make a resounding comeback?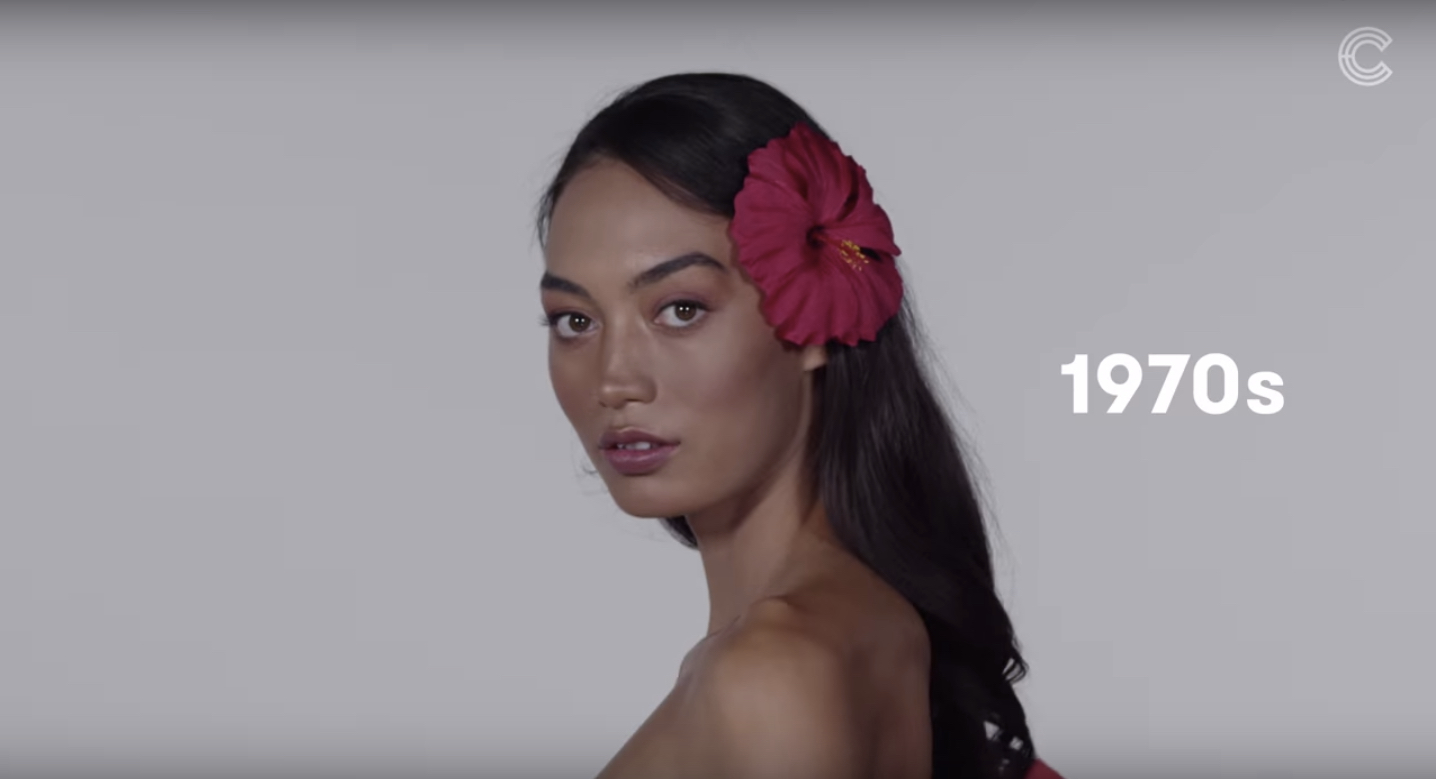 Creative braid styles like fishtails were a big deal in the '80s, clearly not much has changed…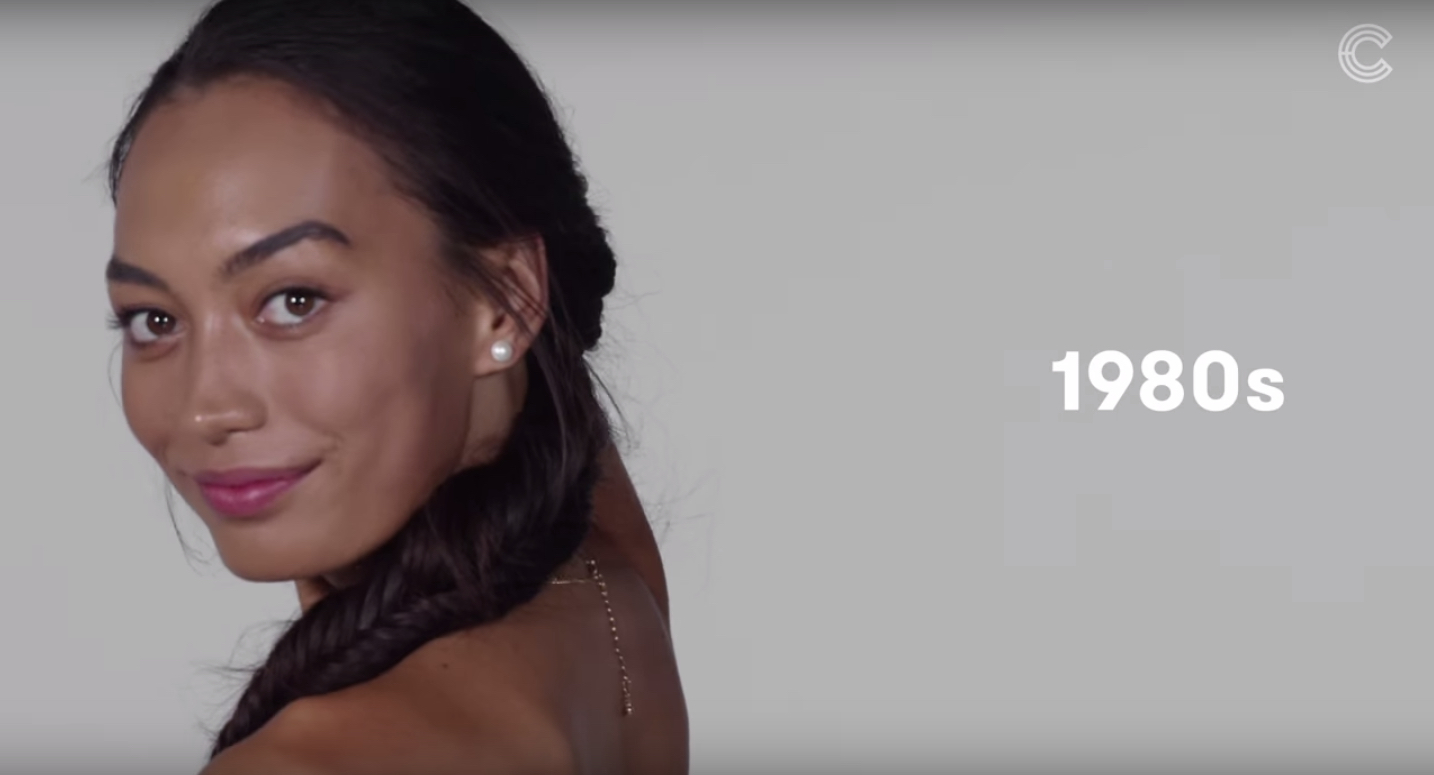 The wet look was huge in the 90s, even in Hawaii. Don't worry, with enough therapy we can forget all the terrible things we put our hair through around this time.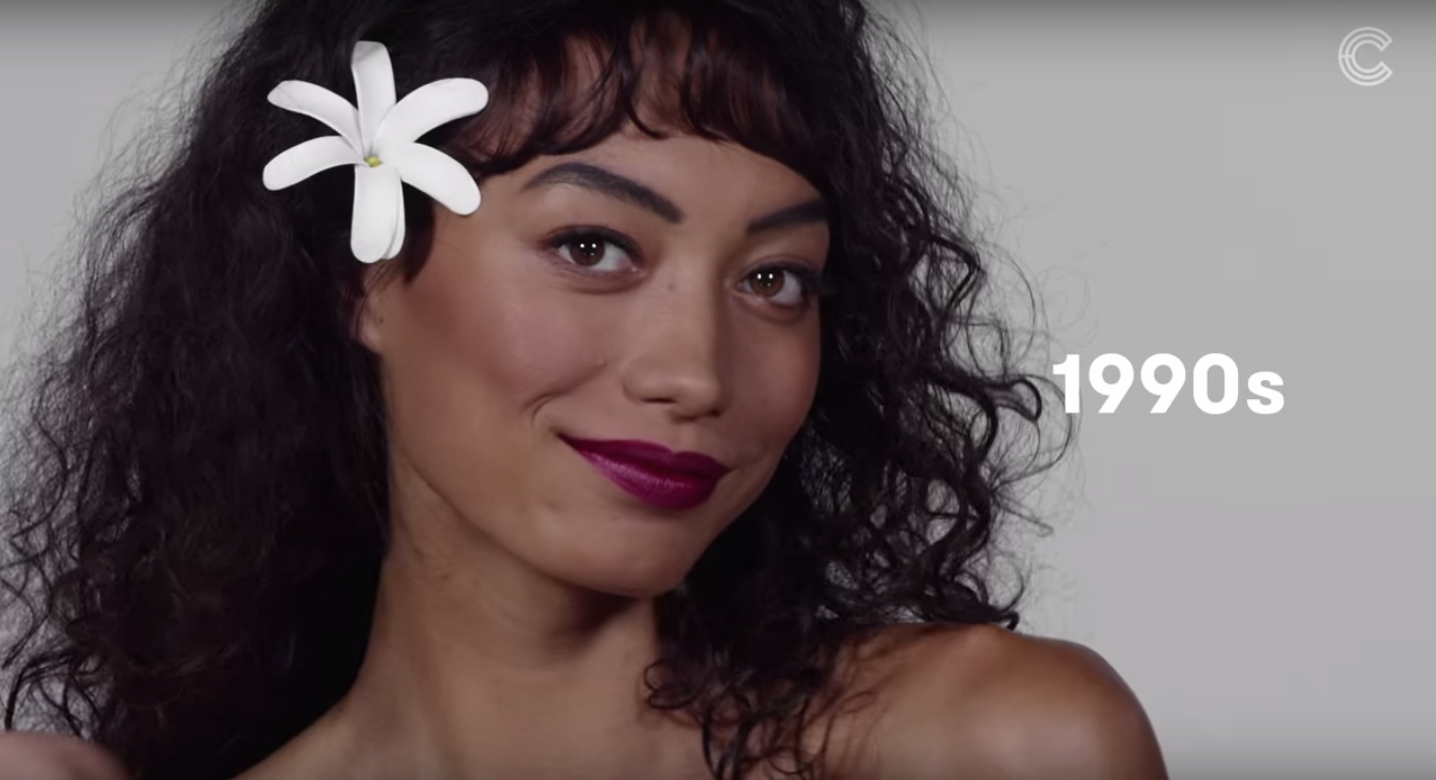 The 2000s moment? Clearly, my fave part of the whole vid. I may or may not have a tribal tattoo somewhere on my body. It's nice to remember that it was a major trend and I wasn't just a misguided teen. (Can we talk about this blue shadow though?!)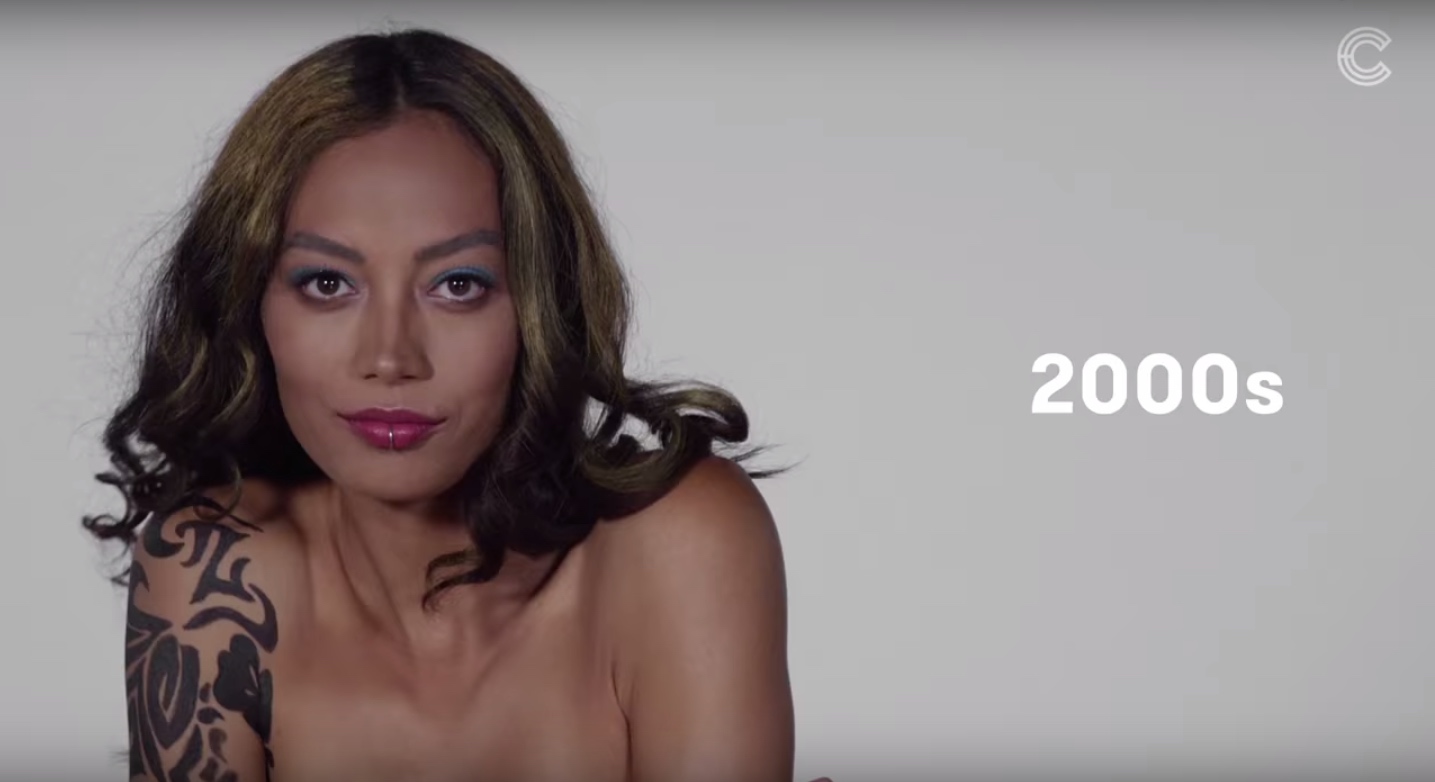 Cut to present day: Flowy waves, natural textures, muted shadows, and shades of pink and peach are the height of popularity.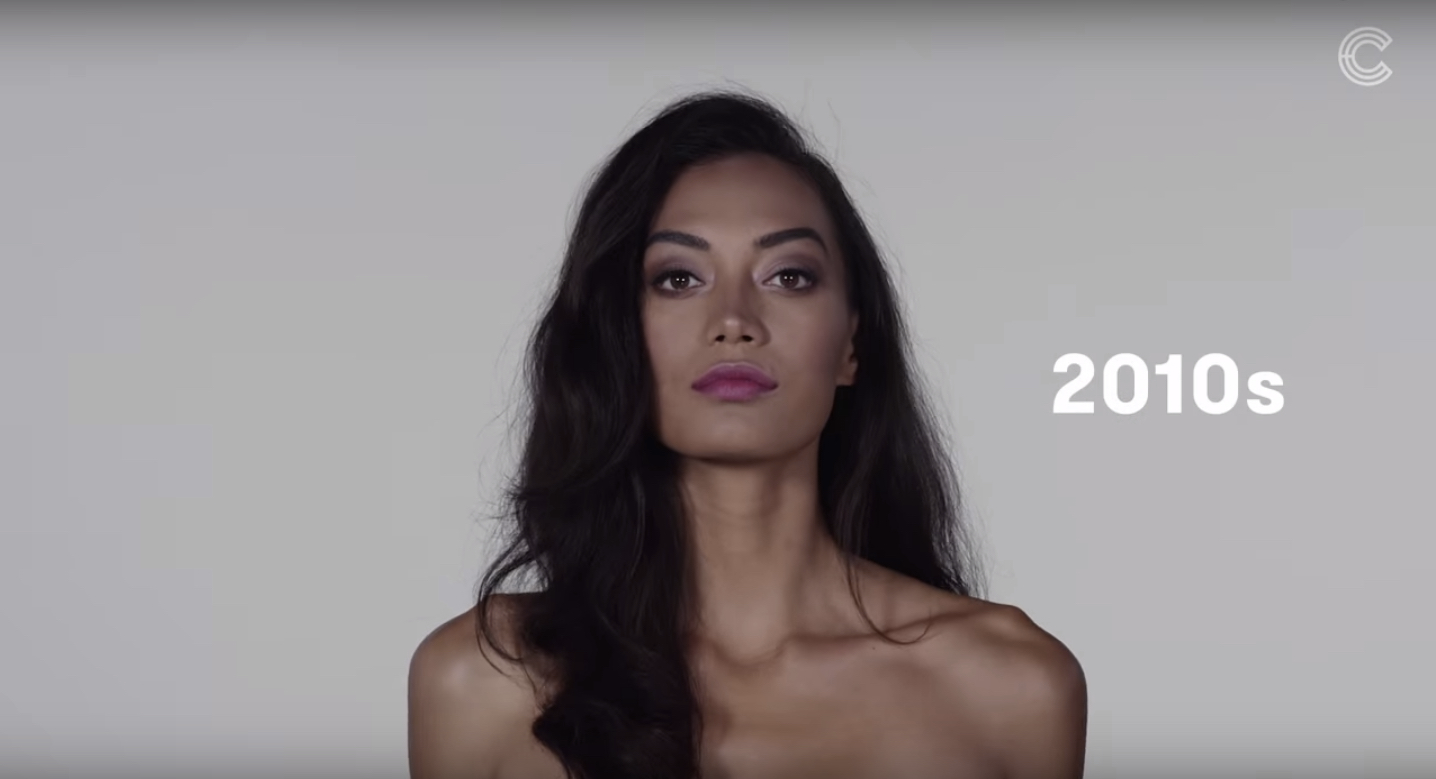 Cut did another amazing job of walking us through 100 years of beauty trends, but if you're looking for me, I'm trapped in the early '00s with my tribal tat, a Sprite Remix, and a Missy Elliot playlist.
Watch the entire video here:
https://www.youtube.com/watch?v=IIfwa1YV_Uo?feature=oembed
The video wraps with a call to support We Are Mauna Kea. If you're not familiar with the issue, HuffPo breaks it down HERE