This 100 years of handbags vid shows what we carried in our purses from every decade
You can tell a lot about someone by the contents of their purse. Forget about the eyes — handbags are the windows to the soul, which is why we're excited that Mode Studios is back with a new "100 years of" video, and this one is about the history of handbag fashion! The video starts with a style from 1916, taking us through satin clutches, bejeweled shoppers, and woven wicker until finally reaching the modern-day oversized leather tote. 
To make the walk down handbag memory lane even more special, Mode also included the corresponding contents of each purse. '80s and '90s babies will especially get some intense flashbacks. Do memories of carrying Walkmans and pagers in your bag drum up any emotional feelings?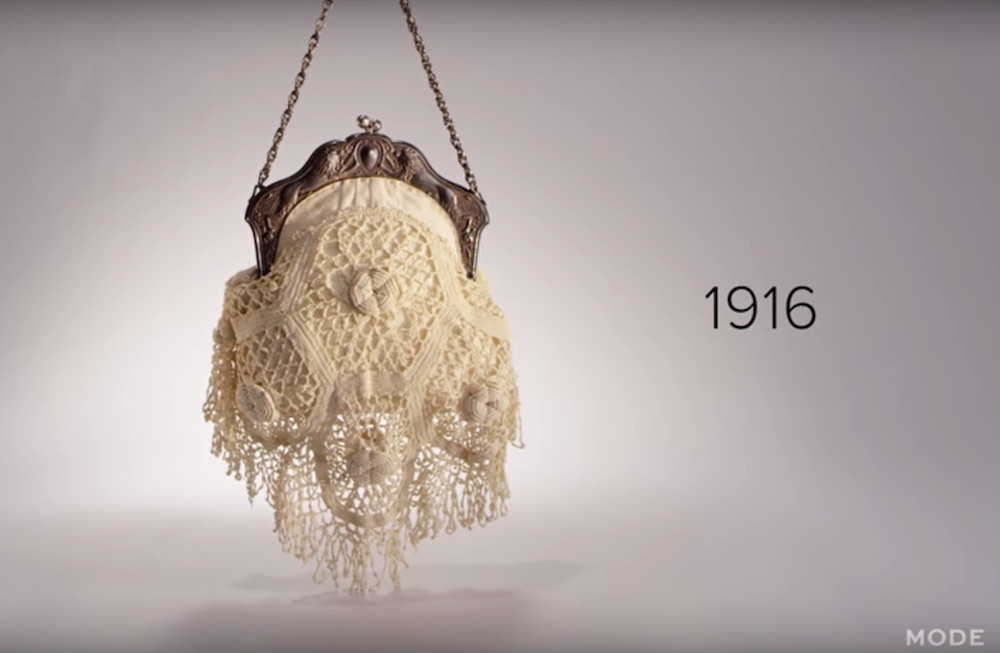 The 1910s start off with a dainty crochet purse, but what could be inside?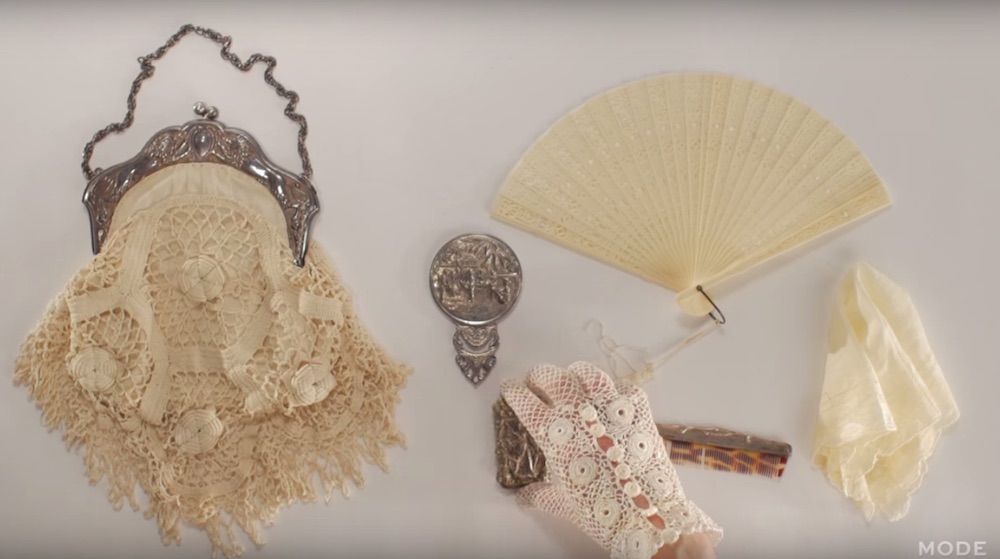 Why don't we all carry fans and handkerchiefs anymore? They're still pretty useful!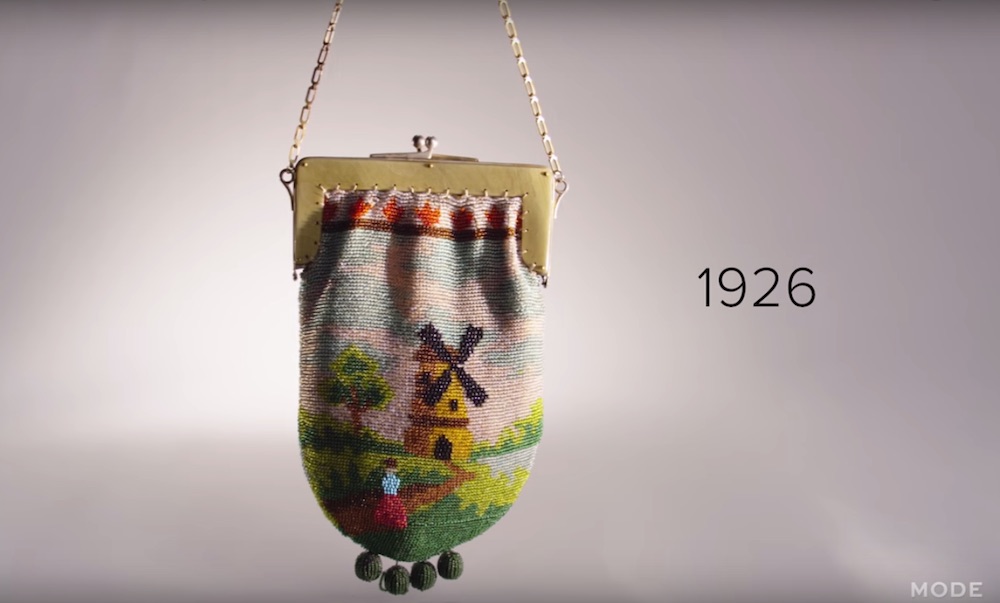 The '20s brought a lovely embroidered design with a clasp and pom-poms.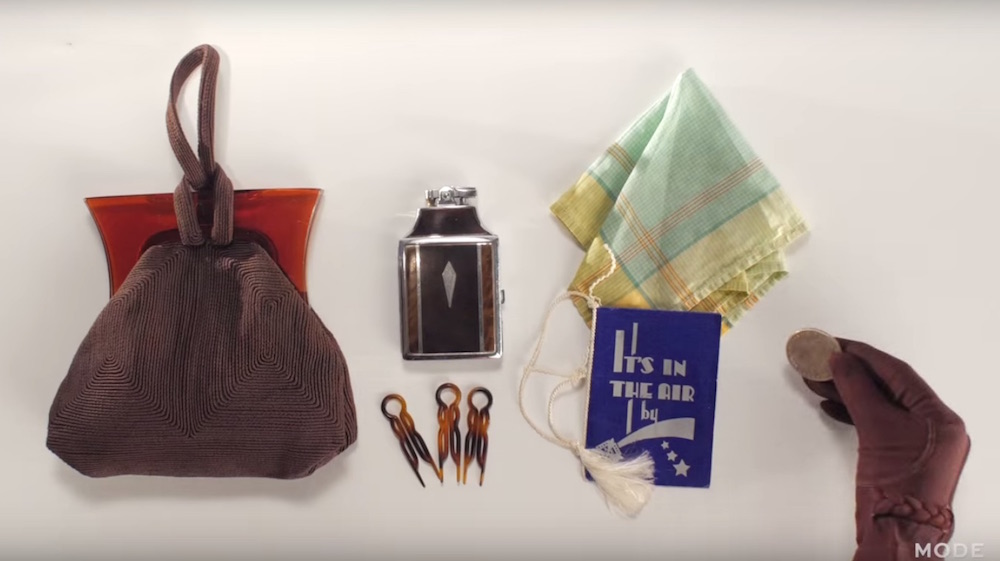 Ever wonder what was in a 1930s handbag? Now we have an idea.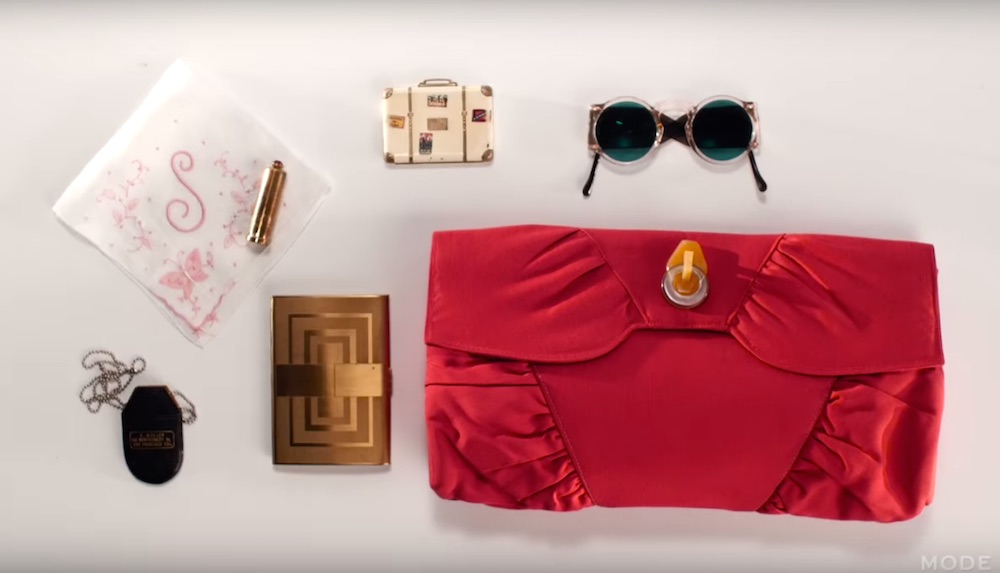 We can see ourselves carrying a pair of round '40s-style sunnies like that in our purses today.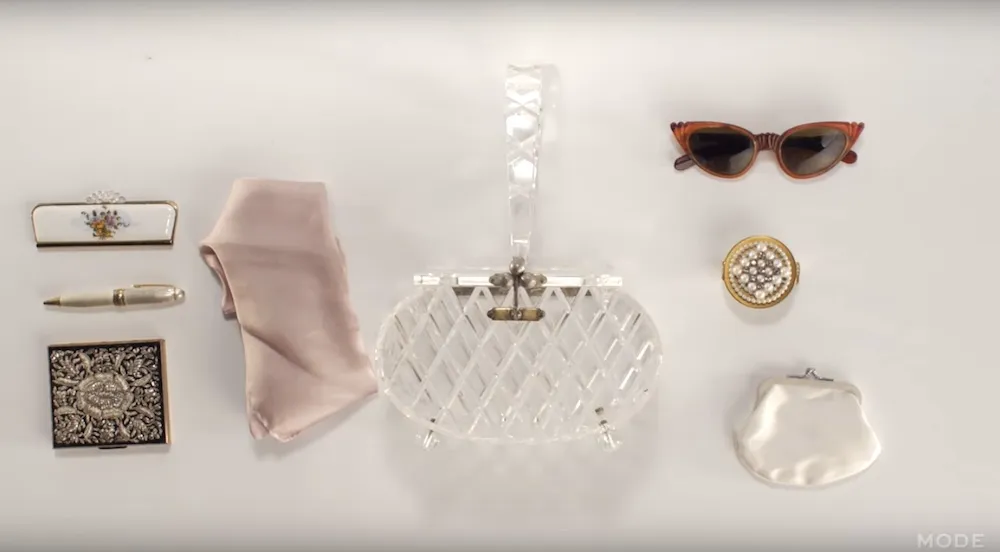 How would we be able to carry all of our gadgets in a clear lucite 1950s style purse today?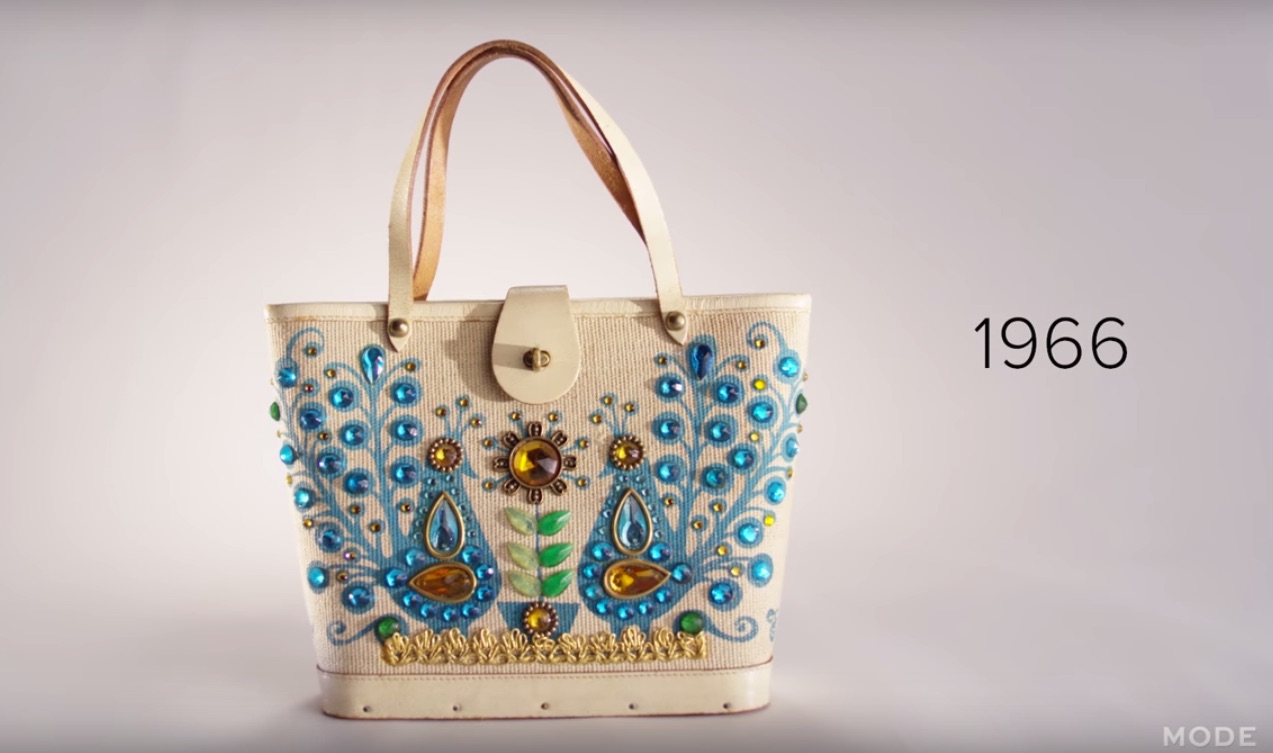 This 1966 embellished tote is total vintage vacay vibes.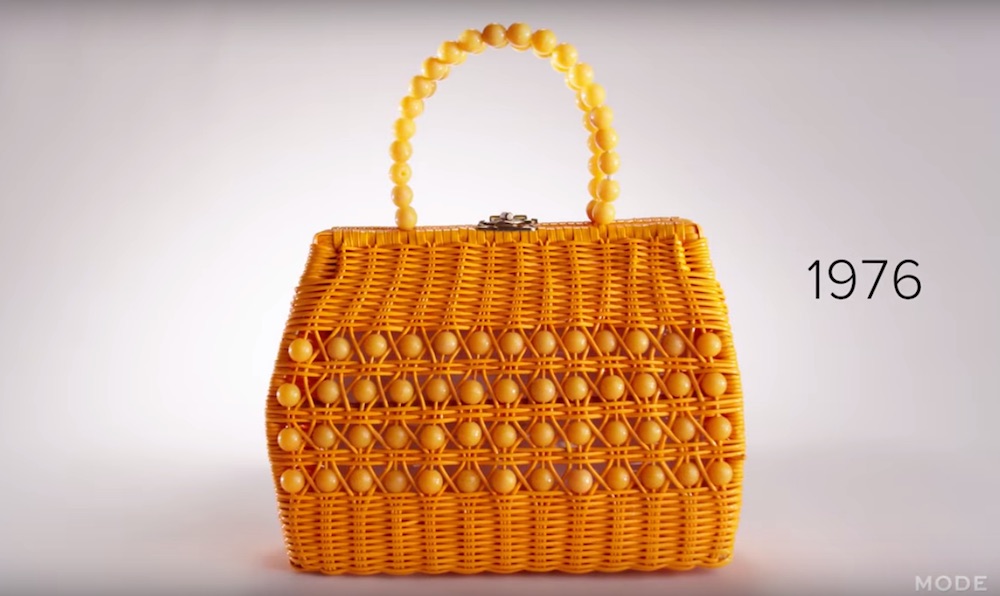 If you love this woven wicker bag from the '70s, your mom MIGHT still have one hiding in her closet.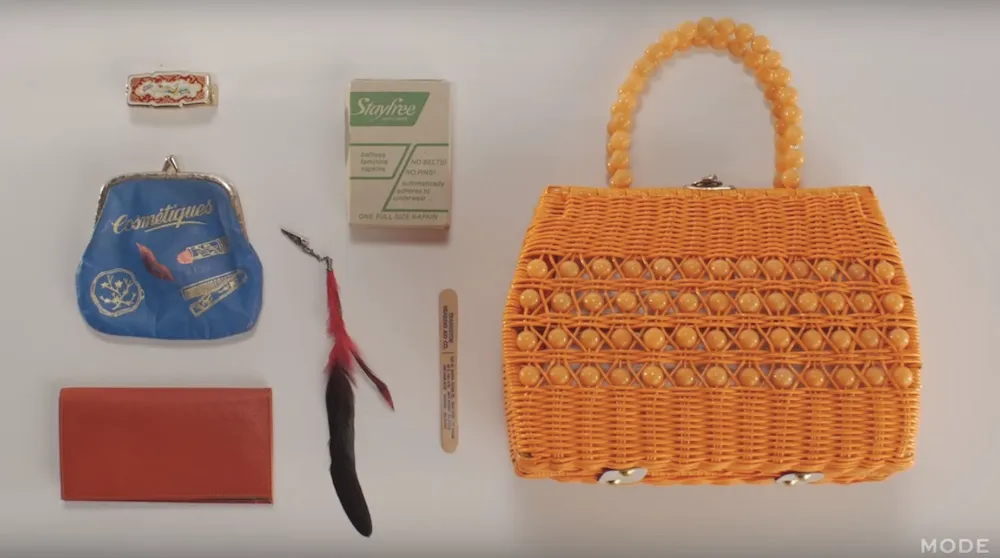 Vintage maxipads!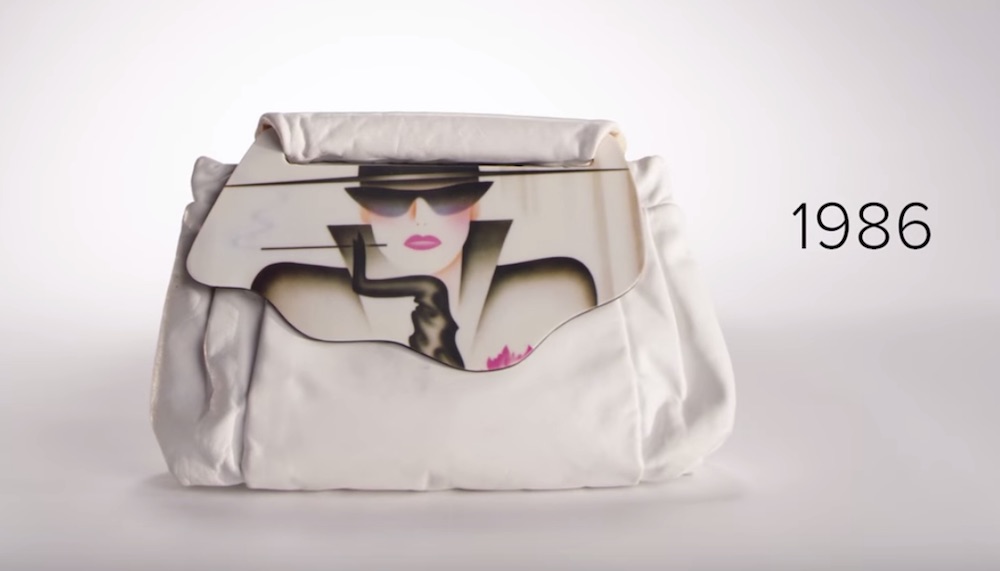 Can't get any more '80s than THIS bag.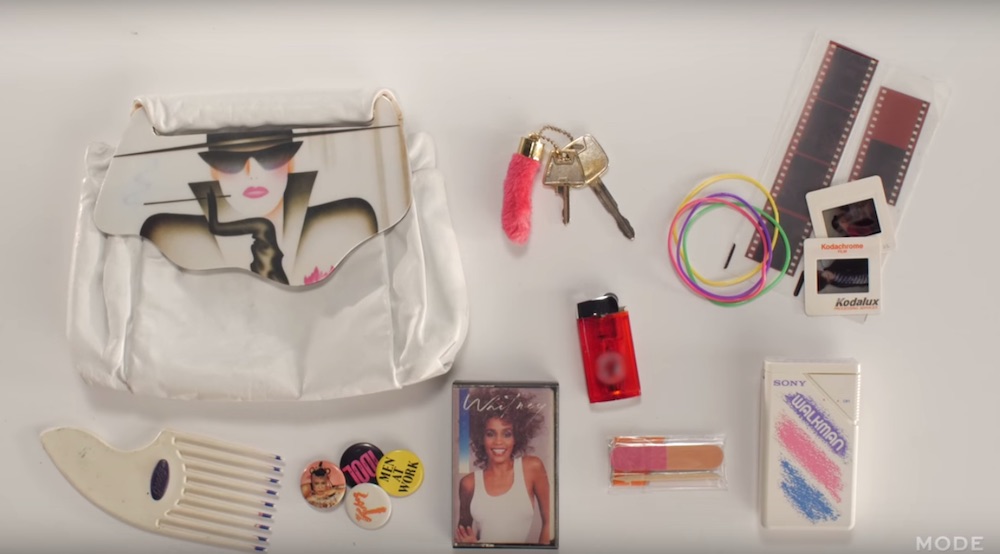 The Whitney Houston cassette! The Walkman! The neon bracelets! Be still our '80s heart.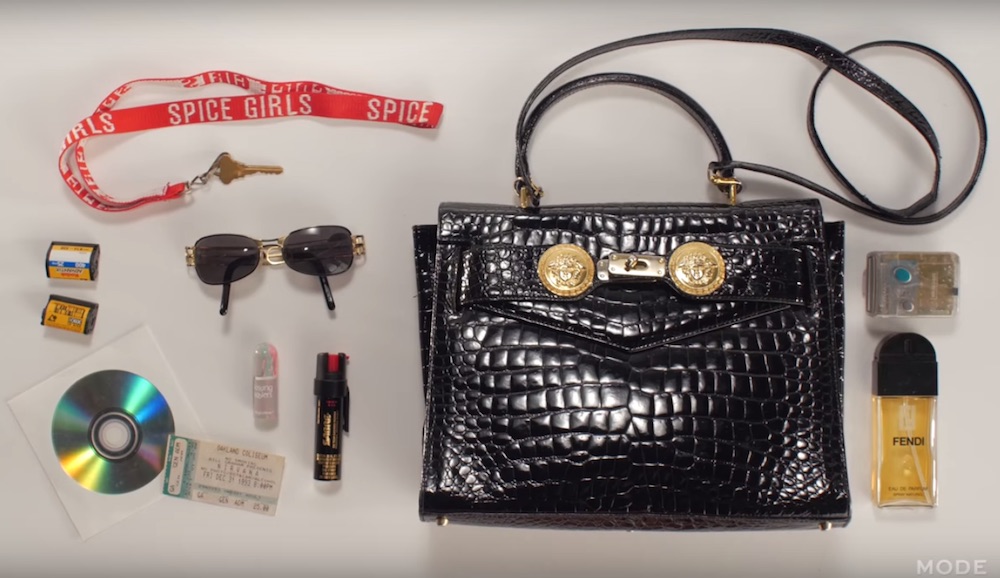 We CAN'T with the Spice Girls lanyard! If you look closely, you'll also see a Nirvana concert ticket. Totally '90s.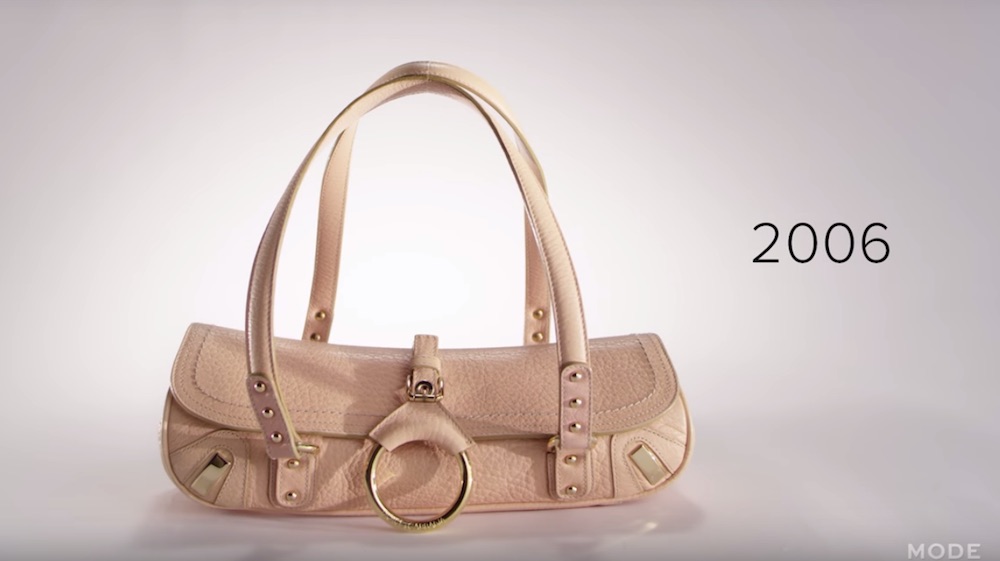 Paris Hilton might have had this bag in 2006.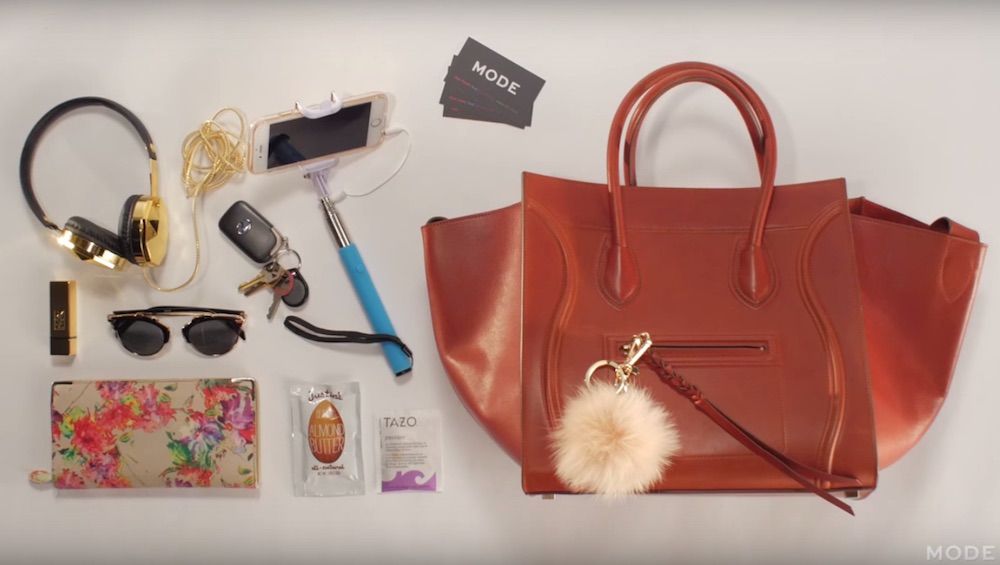 Finally, the bag of our times. Big enough to hold all of our technological necessities, including headphones and a selfie stick. Plus, that packet of almond butter would fit perfectly in the front pocket!
Watch the whole video here: https://www.youtube.com/watch?v=