This is how much French beauty has changed in the last 100 years
Is there anything more glamorous than the French? The scents, the kisses, even their cheeses are sexy. That's why we are watching this video, entitled "100 Years of Beauty – Episode 25: France" on loop today. Not only is is great weekend date night inspo, but it just oozes class and history and hair and makeup and all that goodness in just under 2 minutes. You could literally watch it 15+ times during your half-hour lunch break …not that we did that (or did we?). Eleven different looks are represented as we go through France's stylish history, starting in the 1910s and continuing into the deliciously modern 2010s. All the looks are applied in double speed to the already gorgeous and fresh faced model Corina Bakker, but if you slow the footage down, we're sure there's a few shots that could work as a tutorial for each look.
Here are some of our must-see faves from the video:
This costume jewelry-heavy look from the '30s serves polish, pearls and the world's thinnest, penciled-on brows. Hey, you never know when the micro-brow look will come marching back! (We're looking at you, '90s Mariah Carey.)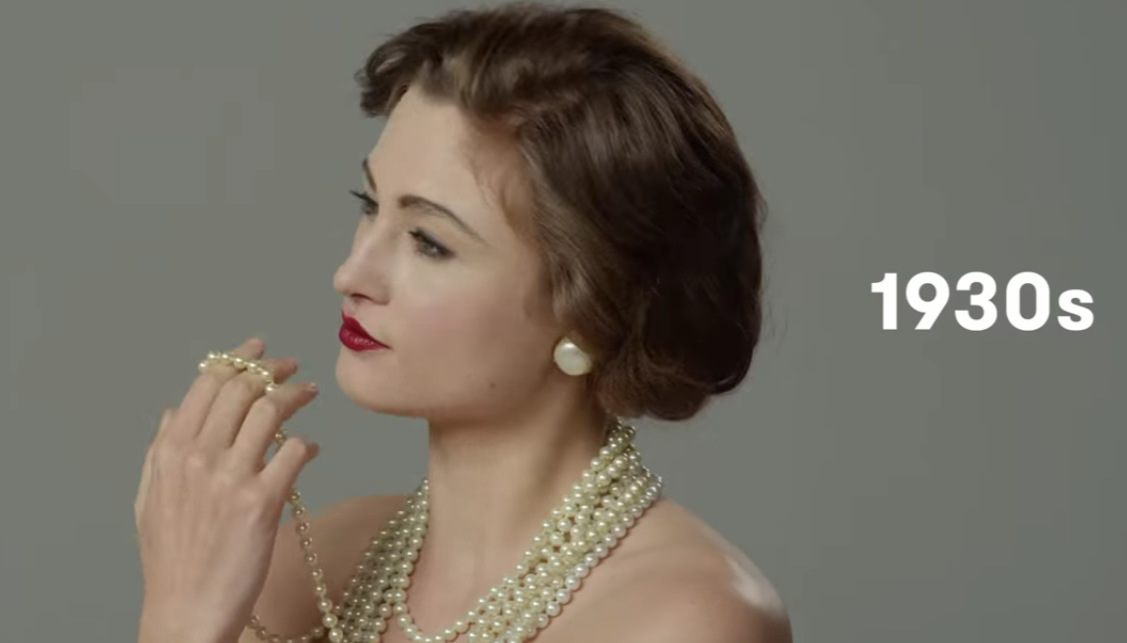 Remember this haircut? You should — we know we had this Hot Tools-curling-iron-look down to a science only a few years ago (and let's face it, sometimes it makes a cameo in 2016). Something about those piecey beach waves and sideswept bangs…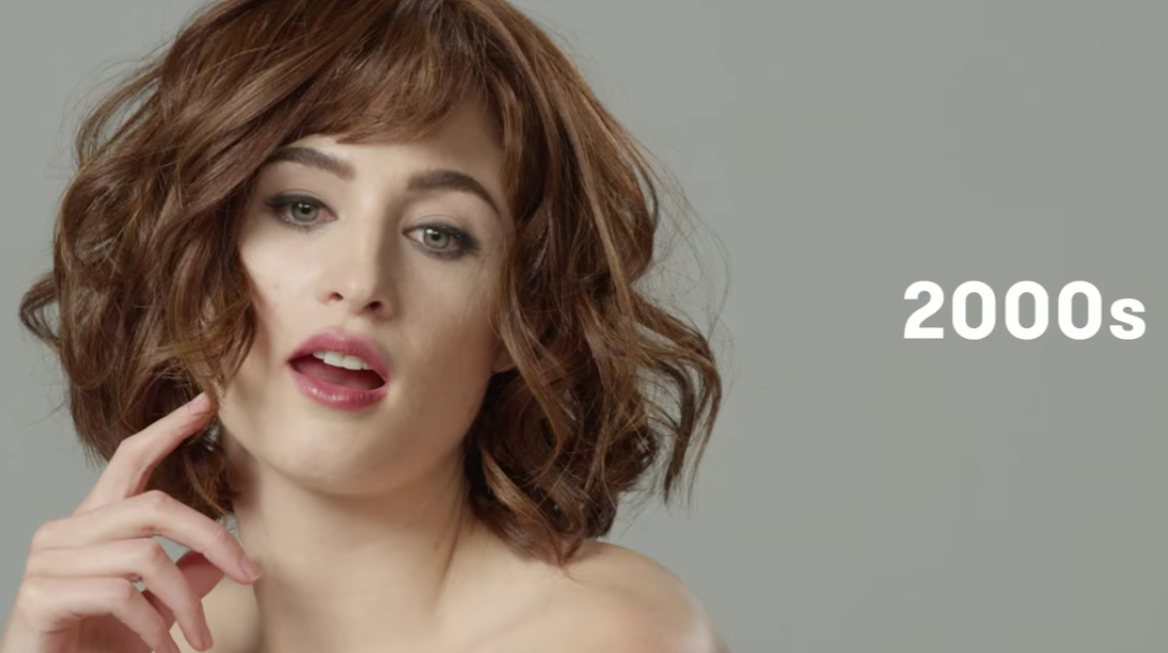 And speaking of bangs, can we just talk about this look from the sultriest era ever for a second? No wonder all those baby boomers were born in the early '60s.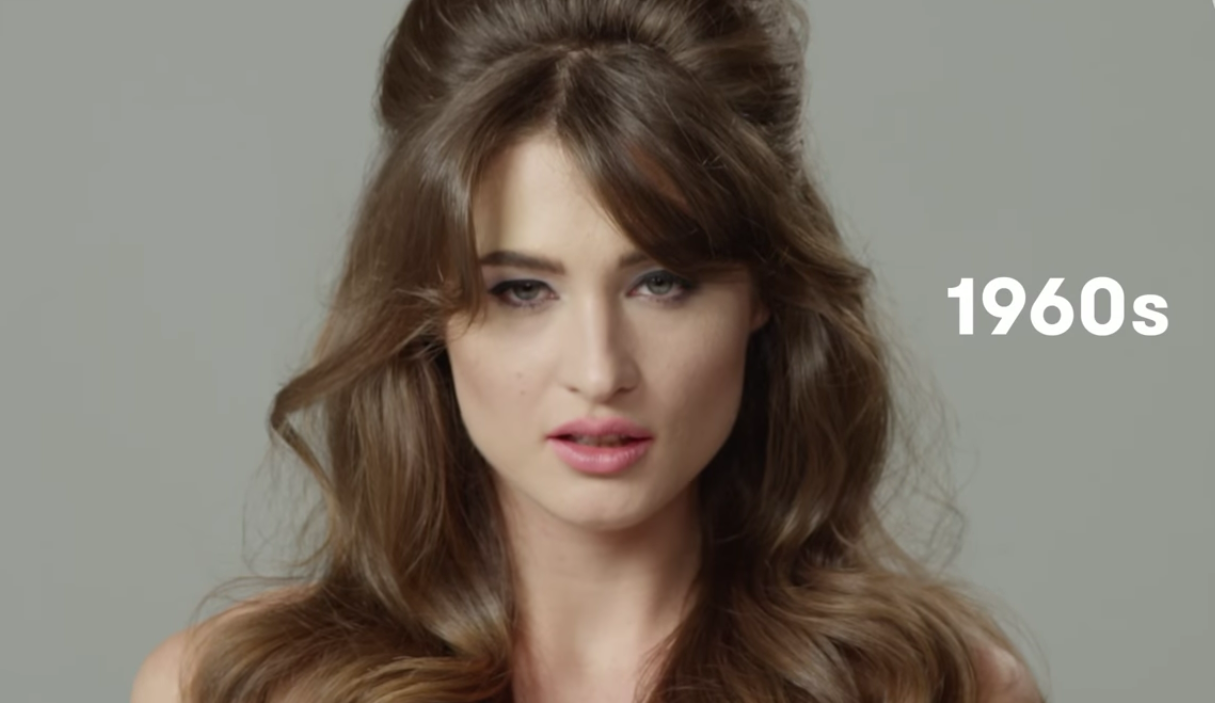 Things are about to get pretty gritty. Check out this double serving of '40s realness. One demonstrates the medieval-inspired occupied zone of '40s France, the other, the free zone, where red lipstick and a filled-in brow ruled the world. Which do you prefer?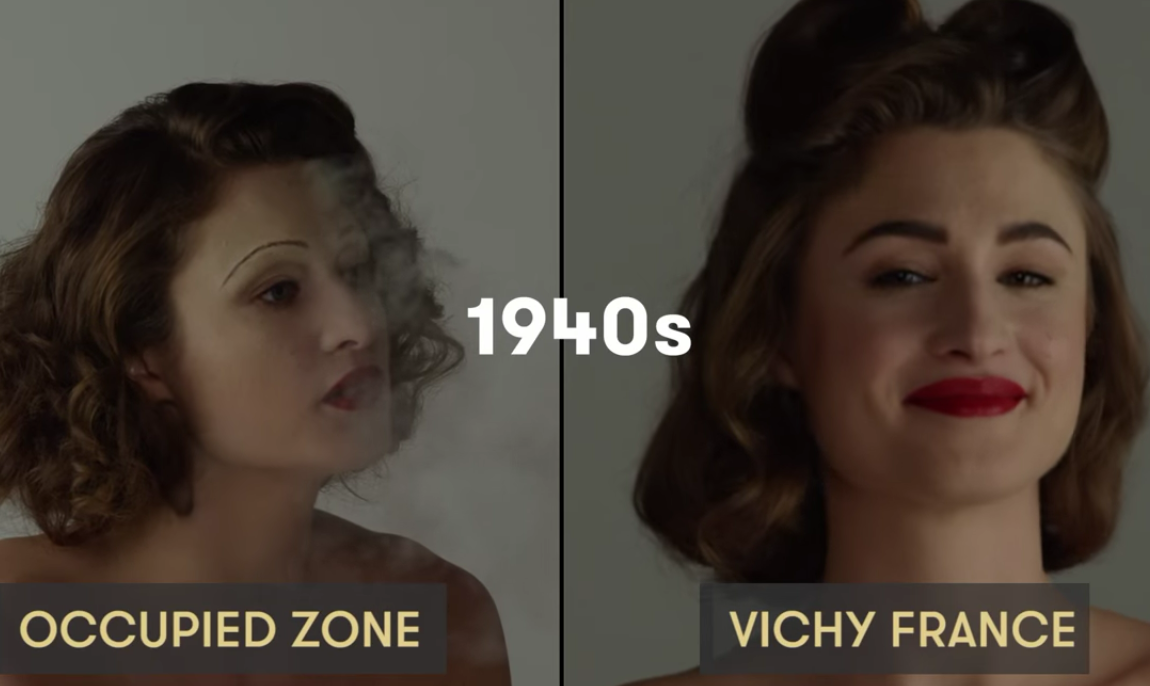 Last but not least, the coveted Gatsby era. Is there any lady here that can honestly say she hasn't been a flapper, an art deco muse, or Daisy Buchanan herself for Halloween or a themed costume party? We should say not, how could anyone resist the finger waves and bow-lips of the most aesthetically pleasing decade of all time?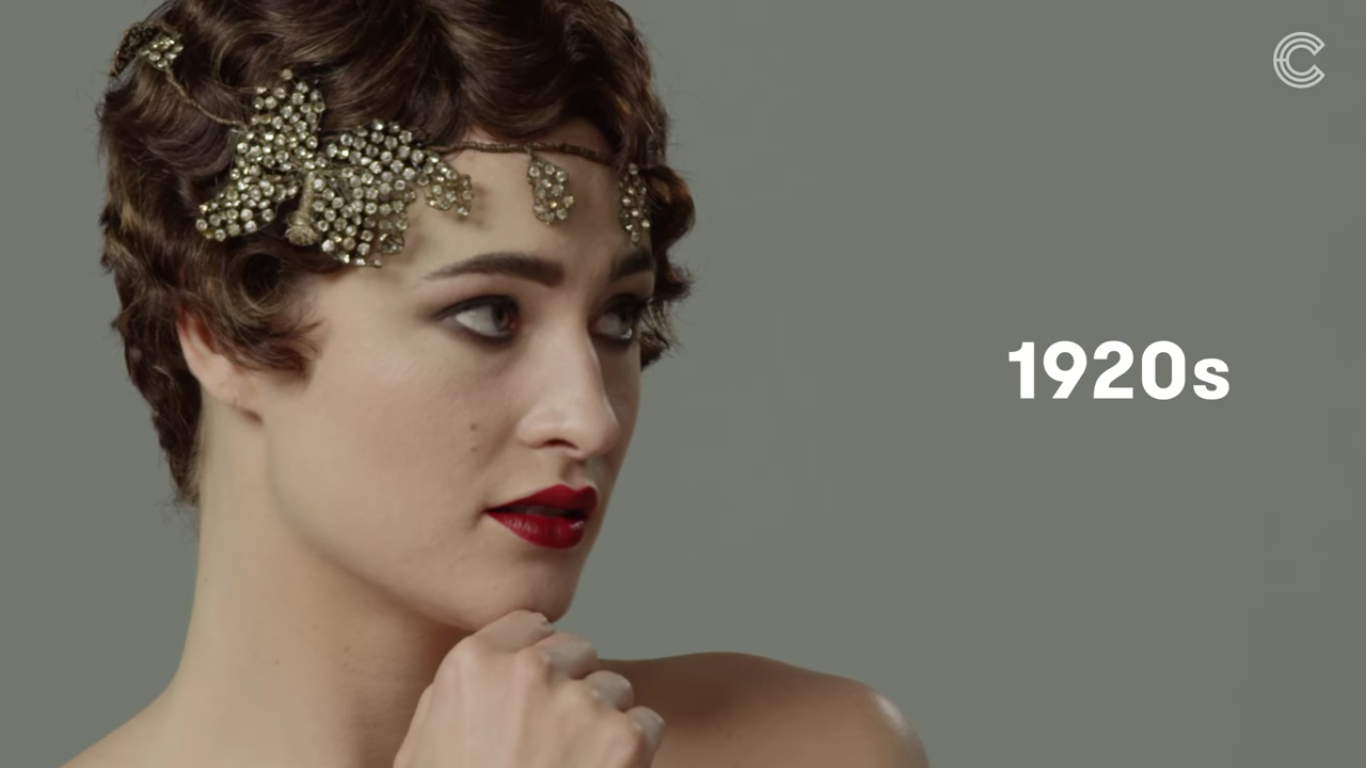 So there it is! The top looks of the last century as seen in France. If you're as hopelessly into these mesmerizing time-lapses as we are, check out Hawaii's, Japan's and Argentina's take on glam throughout the ages.
https://www.youtube.com/watch?v=Tl_qzwvW4U8?feature=oembed
Special thanks to producers, directors, and editors over at Cut.com. So… from when will you be dressing up tonight?