100 percent of the proceeds of this cookbook with all-star chef recipes goes to Syrian refugees if you're still looking for a gift to give someone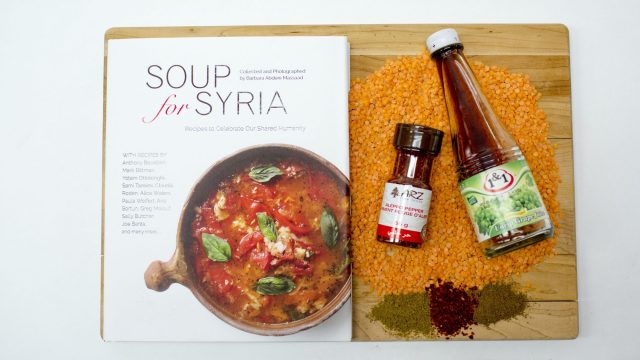 The holiday season is closing in, but there's still time to get your loved ones a gift they'll love that will help people in the process. Soup for Syria, a new cookbook featuring a ton of all-star chefs, does both — you can read recipes for soups handpicked by people like Anthony Bourdain, Mark Bittman, and Claudia Roden, and all of the proceeds of the cookbook will be donated to help refugees in Syria.
The new book was created by cookbook writer and photographer Barbara Massaad, NPR reports. Massaad was living in Beirut when she visited a Syrian refugee camp. Inspired by the people she met there, she began thinking of ways she could use her skills to help. Massaad then tapped into her network, reaching out to chefs like Alice Waters, owner of Chez Panisse in Berkeley, California. The idea for the book only grew from there.
The finished book has a recipe from Bourdain for soup au pistou, which has white beans, leeks, and zucchini. Bittman, a former New York Times food columnist, recommended a recipe for a Korean soup. NPR reports that the book is fully international, with things like Armenian Cabbage, Portuguese chickpea, and Turkish black-eyed pea with lamb and noodles. But even though that sounds like a lot, all the recipes are purposely easy to make them more accessible.
Massaad chose soup for its universality — and it's serious comfort food vibes. "It's special, soup," she told NPR.
So far, Soup for Syria has raised more than $300,000, which will help the United Nations' refugee work and the charities supporting them, like the Syrian American Medical Society. Talk about the season of giving.