This 10-year-old wrote a hilarious letter to a boy who likes her about boundaries and it's amazing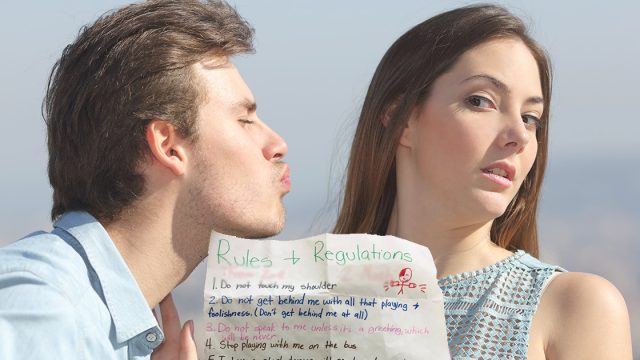 While getting attention from admirers is always nice, there can sometimes be a time when someone lays on their affections a little too strong. There's no respect of boundaries, and it's even worse when you know that you don't really feel anything for them.
In fact, in 2016 boundaries are weird and complicated thing. Of course there are the physical boundaries, but there are also those unsaid boundaries that often get crossed with online dating, mobile apps, and social media.
However, one 10-year-old has shown the world how it's done when it comes to batting off unwanted attention and it's hilarious.
According to Buzzfeed, the letter was posted by Denny Jones, dance tutor living in New York, who explained that the two fifth graders were in two different classes at school, but that the young man felt that the object of his affection was "the smartest girl" he knew.
"I obviously thought the letter was adorable and it gave me a chuckle," Jones told Buzzfeed. "I thought it would only stay in my circle… and wasn't expecting it to become this big."
Since uploading the picture to Twitter, the tweet has been shared over 7,000 times.
Since uploading the hilarious letter, people have been applauding 10-year-old Zoe for her comments and dedication to setting rules.
https://twitter.com/udfredirect/status/777979842142744576
false
Zoe's rules state that Noah is not to touch her shoulder, play with her, and that he should read the letter 500 times to make sure that it all settles in.
Don't worry, though, Jones has confirmed that both kids are now friends.
[H/T Buzzfeed]