This 10-year-old boy is better at makeup than all of us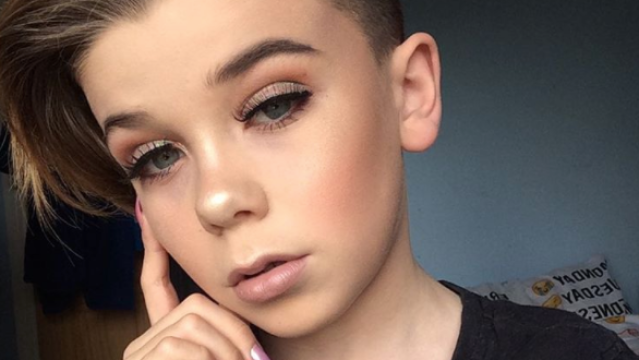 Yet another makeup guru is on the rise via Instagram. He's slaying the game like his predecessors, James Charles and Manny MUA, but the fact that this boy is slaying the makeup game at 10 years old is what sets him apart from the rest.
At the present, Jack's Instagram account has over 60,000 followers. A video of Jack doing his makeup went viral on Facebook, garnering over 56 million views. He's blowing up, people, and it's clear why!
Look at those lashes!
https://www.instagram.com/p/BTvziORgsWn
And those nails! Goodness gracious!
In some Instagram photos, he includes the products he's used in the caption so followers can recreate the look.
But let's be honest, we could try, but our face wouldn't look at fresh and beautiful as Jack's. He's got skill, plain and simple.
Male makeup artists and gurus have been storming the internet with their fabulous looks and techniques. James Charles was recently named the first male CoverGirl (or CoverBoy) after his YouTube account gained over 1 million subscribers.
Manny MUA's YouTube channel is almost up to 3 million subscribers and was the first man to ever be featured in a Maybelline ad. In his YouTube bio, Manny writes,
"My name is Manny (MannyMua) and I am a BOY BEAUTY VLOGGER!!! Whatttt theres such a thing?! Yes there isss mamma yas there isss. I believe makeup is GenderLESS and has no rules!"
With boy beauty bloggers and vloggers on the rise, now is the perfect time for Jack to dip his toes into the world of makeup.
We have a feeling we'll be seeing a lot more of Jack in the months to come. His skills can only improve as his social media following grows larger each day. Good luck, Jack! We can't wait to see where this endeavor takes you!