This 10-year-old app developer is such an incredible badass, we can't even deal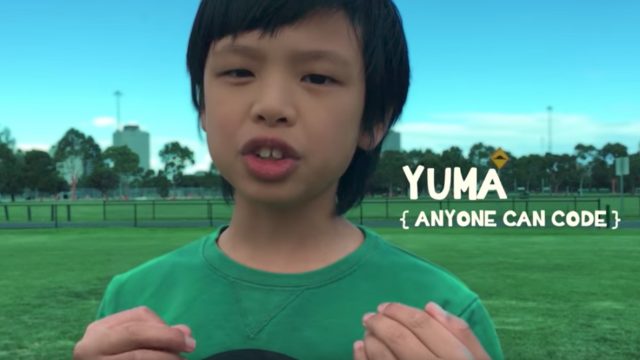 This year's Apple Worldwide Developer Conference introduced us to some pretty nifty new hardware and software features. Among the latest creations and implements are Apple HomePod (Siri-powered speakers, which will rival Amazon's Echo and Google Home), enhanced memory and processors in the iMac and Macbook laptops, a 10.5-inch iPad Pro, and other exciting technological wizardry. You know what/who is even more amazing than the latest gadgets? Australian native Yuma Soerianto! He won a scholarship to attend the conference. At 10 years old, Yuma is the youngest attendee. (Oh, he's also developed and released five apps in the App Store already.)
According to The Sydney Morning Herald, Yuma has been building websites since he was six years old. Last year, he redirected his focus to learning and building apps. He began by using Swift Playgrounds, an iPad app that debuted at last year's conference. It uses games and cartoons to teach children the fundamentals of coding. As you might have guessed, Yuma finished those tutorials faster than fast!
Yuma even created a YouTube channel, called Anyone Can Code, to teach other kids how to code. The channel has over 500 subscribers. Yuma recently noticed something unusual about his channel:
"The funny thing is, I made the YouTube channel for other kids, but most of the people who comment on my videos seem to be adults.
Here's a sneak peek of Yuma's channel trailer.
https://www.youtube.com/watch?v=
Lesson plans include such exhilarating options as learning how to make an iPhone game quiz, how to make a drawing app, how to make a calculator app, and (perhaps the most amazing one of them all) how to make an Angry Birds app.
In case your mind is still hung up on the Apple HomePods, this is what one of those bad boys looks like.
false
Kinda chubby and kinda cute, wouldn't you say?
Yuma, we think your passion and creativity are tops. Your desire to educate others is on another level of cool. We salute you!