Must-read books that are turning 10 in 2016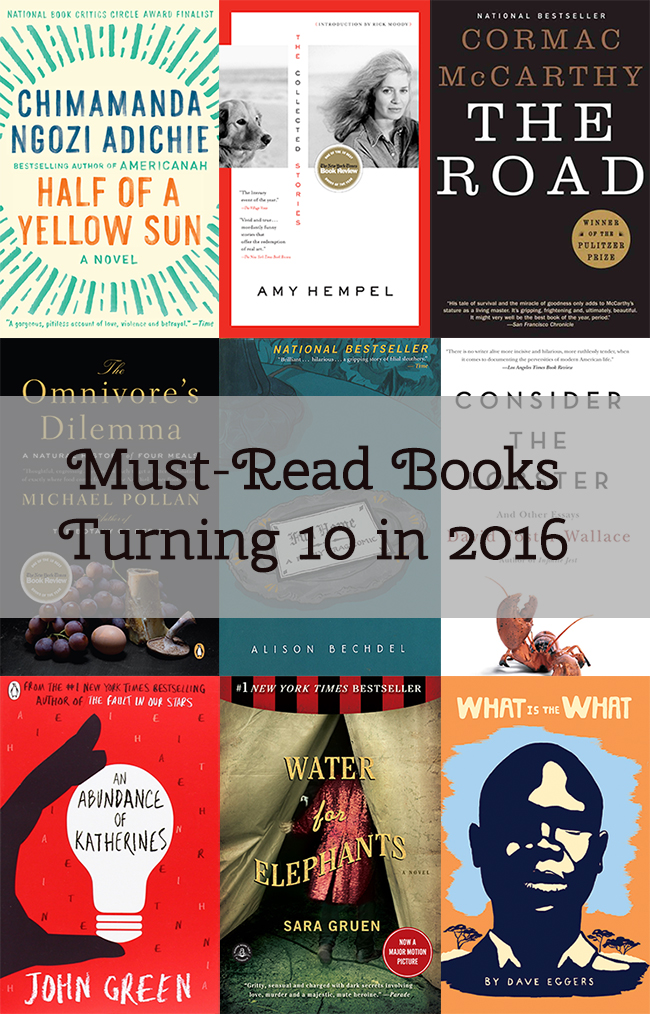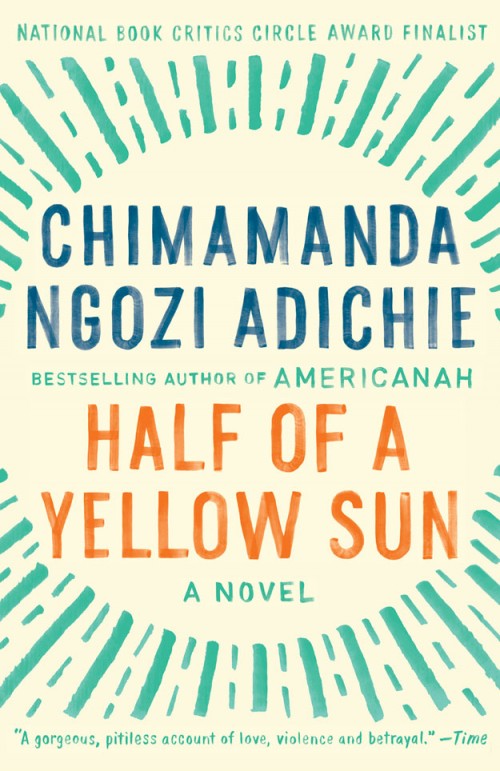 Why you should read it: The way Adichie explores love, war, and womanhood in this book is both astounding and essential. There's a reason Beyoncé sampled her TED Talk on "***Flawless": Adichie's voice continues to be one of the most unique and powerful in modern feminist literature.
Notable quote: "This was love: a string of coincidences that gathered significance and became miracles."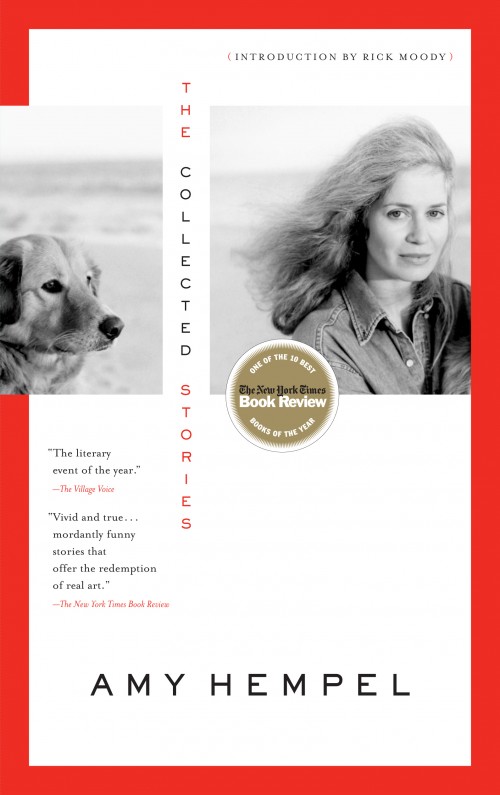 Why you should read it: Amy Hempel is master of the short story, and her words haunt me on a daily basis. No one captures heartbreak and grief like Hempel; and her brevity only helps push the knife in deeper.
Notable quote: "The worst of it is over now, and I can't say that I am glad. Lose that sense of loss—you have gone and lost something else. But the body moves toward health. The mind, too, in steps. One step at a time. Ask a mother who has just lost a child, How many children do you have? 'Four,' she will say, '—three,' and years later, 'Three,' she will say, '—four.'"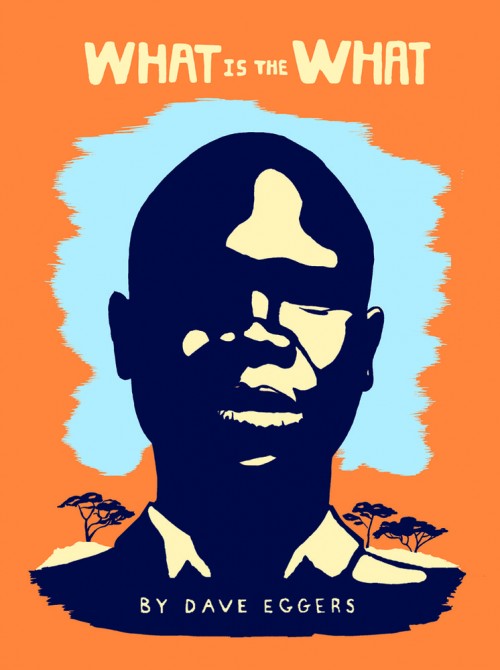 Why you should read it: While marketed as fiction, the book is actually a non-fiction novel based on the story of Sudanese refugee and Lost Boys of Sudan member Valentino Achak Dung. It's a heartbreaking, devastating book that sheds light on the hardships of both living in and "escaping" tyranny — in particular, how difficult it can be to live as a refugee in the United States.
Notable quote: "I will not wait to love as best as I can. We thought we were young and that there would be time to love well sometime in the future. This is a terrible way to think. It is no way to live, to wait to love."
4.  Cormac McCarthy – The Road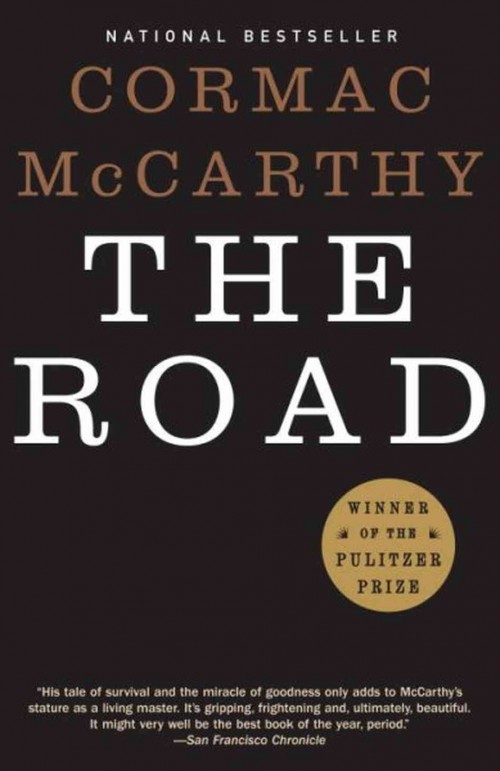 Why you should read it: If dark, post-apocalyptic fiction is your jam, it's hard to beat Cormac McCarthy's The Road. The Pulitzer Prize-winning book is a gorgeous and harrowing story about family and survival that'll have you sleeping with a night light for weeks. (Let's just say McCarthy is a little too good at describing cannibalism.)
Notable quote: "You forget what you want to remember, and you remember what you want to forget."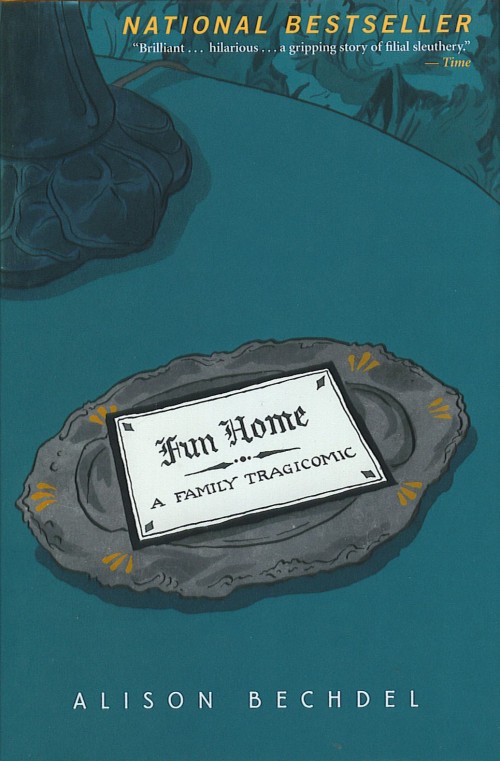 Why you should read it: While Alison Bechdel is perhaps best known for "The Bechdel Test," her accomplishments as a graphic novelist extend far beyond one comic strip. Fun Home is a gorgeous and innovative memoir that unpacks Bechdel's complicated relationship with her father, and explores themes of sexual orientation, gender, and mental health. It was later turned into a Broadway musical, which pairs perfectly with the book. (It won a Tony last year!)
Notable quote: "I suppose that a lifetime spent hiding one's erotic truth could have a cumulative renunciatory effect. Sexual shame is in itself a kind of death."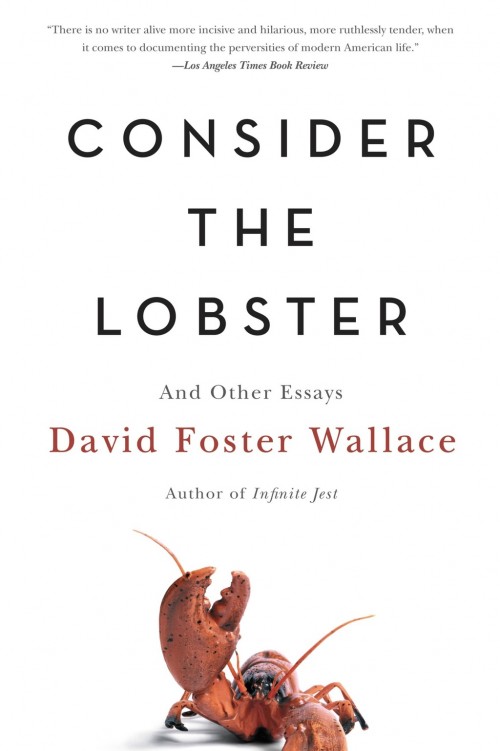 Why you should read it: David Foster Wallace basically reinvented the essay, and turned the medium into something bigger, smarter, and weirder than many ever thought possible. The world is a better place for the work he left behind — and these essays should be savored and re-read for every last morsel of their brilliance.
Notable quote: "Am I a good person? Deep down, do I even really want to be a good person, or do I only want to seem like a good person so that people (including myself) will approve of me? Is there a difference? How do I ever actually know whether I'm bullshitting myself, morally speaking?"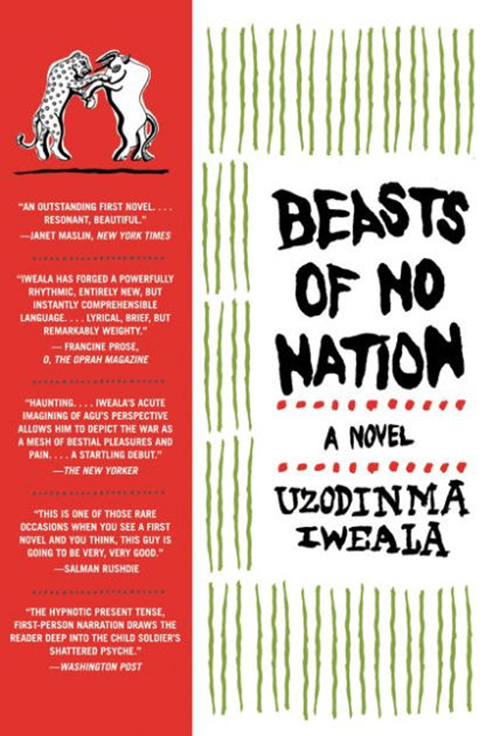 Why you should read it: The protagonist of this book is probably one of the most complex and important characters in modern literature. While it was adapted into a film earlier this year (shout-out to Idris Elba and Cary Fukunaga), the novel is a must-read for the way it approaches the intricacies of war and how a child can be forced to become a soldier.
Notable quote: "We are leaving him and I am thinking that he is getting his wish not to be fighting anymore, and I am fearing because I am seeing that the only way not to be fighting is to die. I am not wanting to die."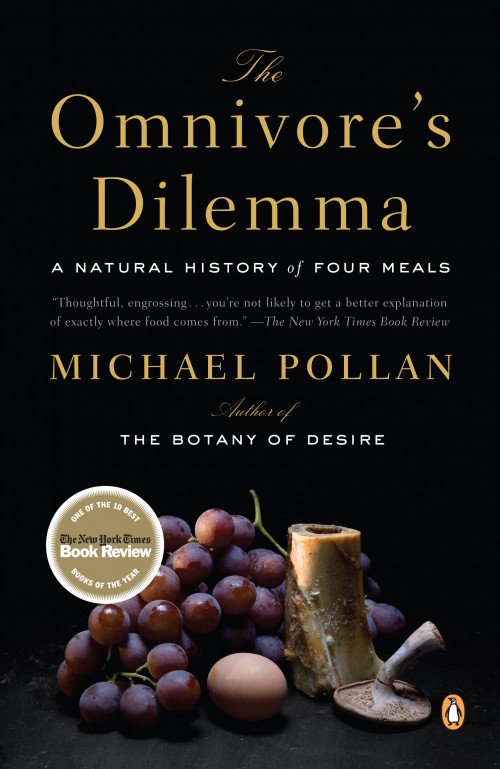 Why you should read it: Few things have shaken up the food world with the same force as The Omnivore's Dilemma. The book forces you to think critically about your food consumption and its greater effects on the world; and it's definitely worth the hype.
Notable quote: "The single greatest lesson the garden teaches is that our relationship to the planet need not be zero-sum, and that as long as the sun still shines and people still can plan and plant, think and do, we can, if we bother to try, find ways to provide for ourselves without diminishing the world."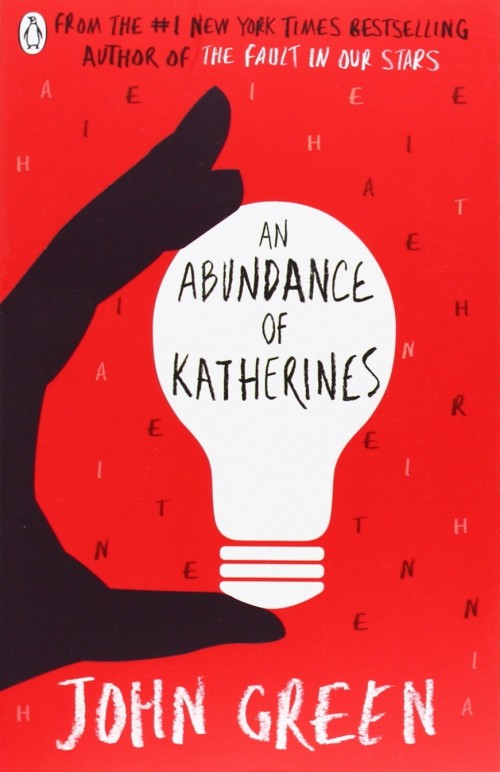 Why you should read it: Before there was The Fault in Our Stars, there was An Abundance of Katherines — and the latter is just as worthy of our YA-loving hearts. There's a reason John Green is considered one of the most notable YA authors of all time, and this book is it. His grasp on teenage love is unmatched.
Notable quote: "What is the point of being alive if you don't at least try to do something remarkable?"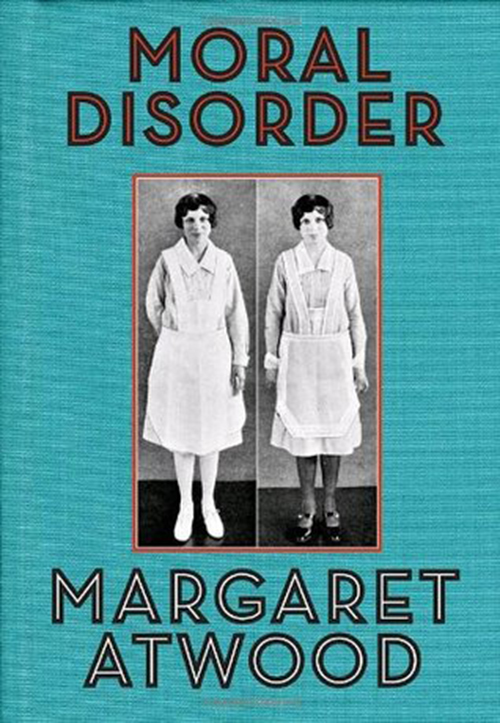 Why you should read it: I am forever grateful to Margaret Atwood for always writing such interesting, complex, and flawed female characters. This book of short stories follows one woman over the course of 60 years, painting a gorgeous picture of a troubled family life.
Notable quote: "I've learned quite a lot, over the years, by avoiding what I was supposed to be learning."
Why you should read it: I first became acquainted with The Architecture of Happiness as a punchline in the movie (500) Days of Summer — but the joke was on me, because it's actually a pretty interesting read. The book argues in favor of the importance of beauty; and how, because our environment affects our mood, it shouldn't be considered shallow or frivolous.
Notable quote: "It is in books, poems, paintings which often give us the confidence to take seriously feelings in ourselves that we might otherwise never have thought to acknowledge."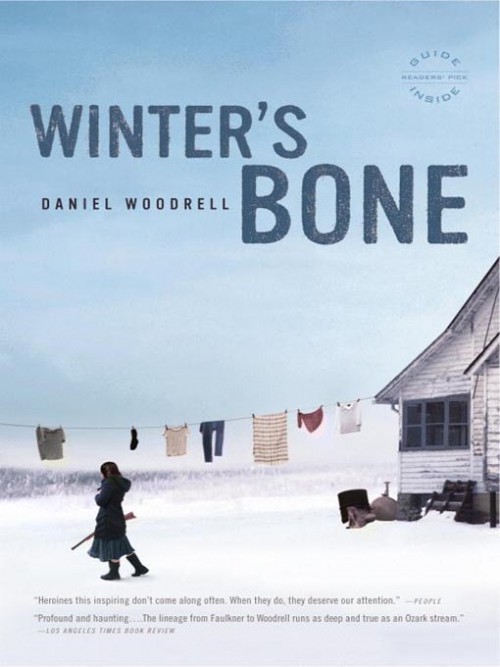 Why you should read it: The book's protagonist, Ree Dolly, is all kinds of badass, and proof of how resilient humans can be. While the movie adaptation is also worth your time (it earned Jennifer Lawrence her first Oscar nomination), the book gets deep and gritty in a way that the film can't.
Notable quote:  "Never. Never ask for what ought to be offered"
Why you should read it: If you need inspiration to participate in NaNoWriMo in 2016, you should probably know that Gruen wrote this book in a month as part of the challenge. It's a quick and lovely beach read, and all the more impressive as a result of how little time it took her to write it.
Notable quote: "With a secret like that, at some point the secret itself becomes irrelevant. The fact that you kept it does not."
(Images via Anchor, Scribner, Vintage, Vintage, Mariner Books, Back Bay Books, Harper Perennial, Penguin, Speak, Anchor, Vintage, Back Bay Books, Algonquin Books.)