10 websites where you can find affordable dresses nice enough to wear to a wedding
Summer is officially here, and in addition to lying on the beach and eating ice cream, summer means weddings. Lots of them. In order to get ready for wedding season, we've found 10 websites for affordable dresses you can wear to a wedding. Who says you need to break the bank in order to look like a million bucks?
With SO many imminent weddings and summer outings, you need a new dress or two, so we've got you covered. You can check out any or all of the sites below for great dresses that won't cost you all of your summer fun money. We know you've been saving up for that weekend getaway with your bae, or a girls' trip, so this budget-friendly list will get you just what you need.
Check out the fashionable and affordable dresses below.
1ASOS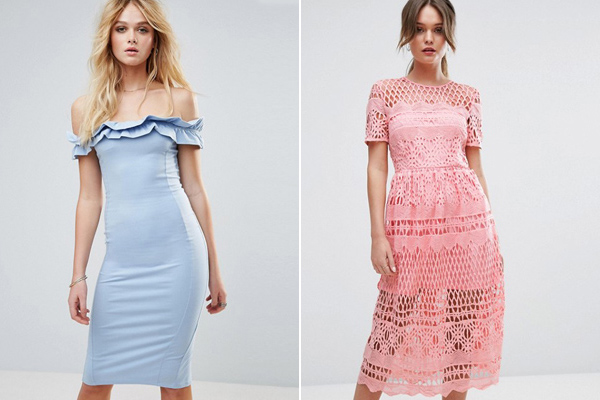 ASOS might be our go-to site for any and all dresses. They even have a section dedicated to "dresses to wear to weddings," so it's a match made in heaven. Plus, if you search by price you can find pages full of frocks like the two above for under $100. Seriously, this baby blue dress is less than $40. Isn't that insane?
2Lulus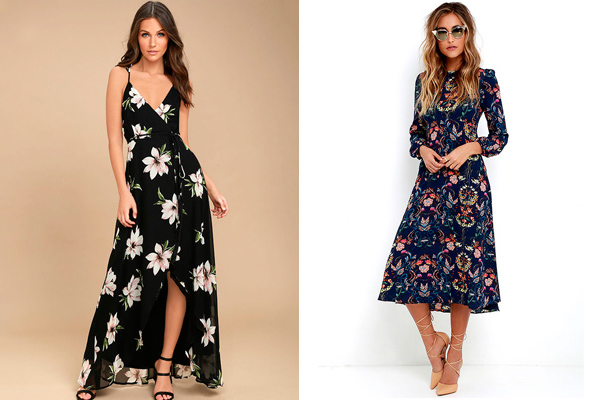 If you aren't shopping on Lulus, you're doing it wrong. This clothing site is all about getting gorgeous items at a reasonable price. Our favorite thing about their dress selection is that they have full-length dresses for under $100. Yes, both of these feminine and fabulous looks are less than $100 each. PS: They have bridesmaids gowns that are equally as gorgeous for a great price, too.
3Revolve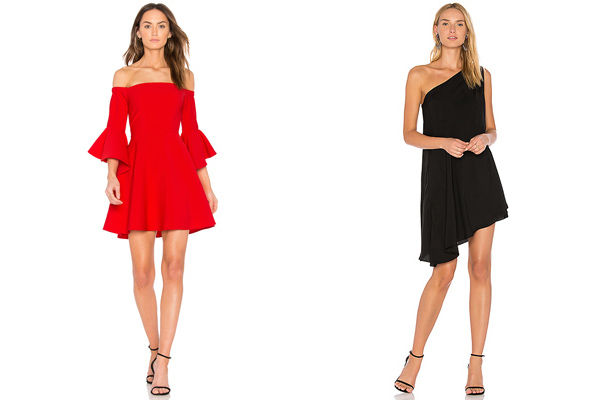 Don't get us wrong, Revolve has its fair share of pricey options, but they also have a great selection of stunning dresses for normal prices. For example, the fiery J.O.A. red bell-sleeved dress on the left is $95. If you're going to a more formal wedding — especially one with cocktail attire — we'd suggest the little black dress on the right, which rings in at $118.
4Nordstrom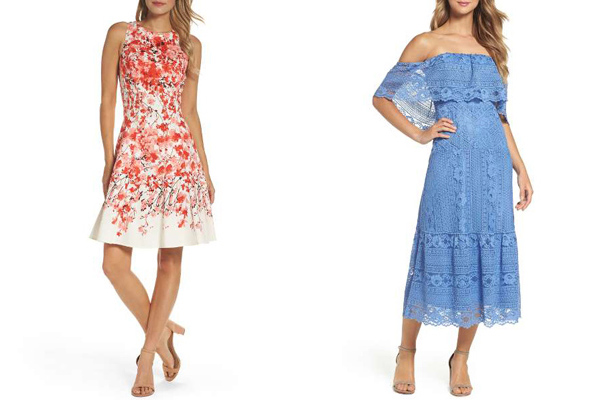 Nordstrom is NEVER a bad idea. From wedding appropriate heels, to your go-to summer party dress, they really do have something for every woman — and man. When it comes to what to wear to all the summer fetes you're attending, why not use Nordstrom's online portal? They have such a variety of looks to choose from and the prices range from affordable to splurge-worthy. Here, the Maggie London floral dress (left) is $98, and the BB Dakota boho look (right) is $130.
PS: their Wedding Suite is a one-stop shop for all-things bridal and beautiful.
5ModCloth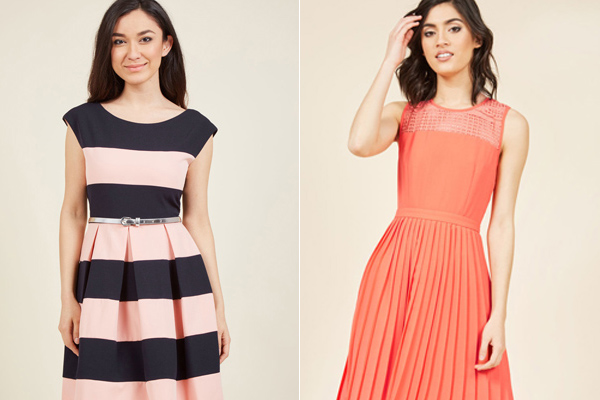 We highly recommend ModCloth for all your retro and modern needs this wedding season. While the site is known for their pin-up style frocks and retro vibes, they also have some sleek and chic numbers to choose from. The best part is that whether you're shopping their "special occasion" section or "wedding guest attire" roundup, you'll find a ton of choices around the $80 price point.
6Rent the Runway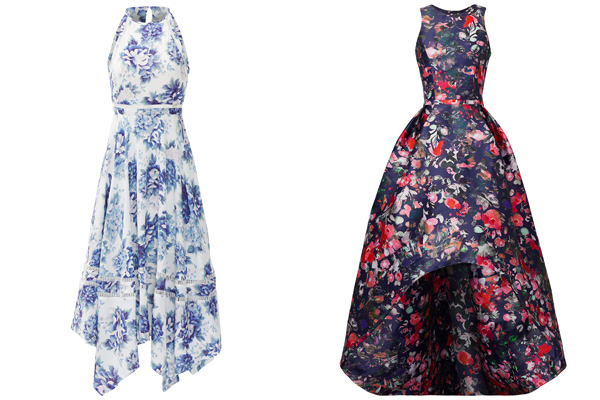 Not in the market to buy a new dress for all your wedding needs? Look no further than Rent the Runway, which provides designer gowns (like Elliatt on the left, and Monique Lhuillier on the right) for lower prices, which you can return after you wear them. This can save you money and storage space, because let's face it, a new dress for every summer wedding, means less room in your closet. Check out more designer dresses on the rental site here.
7H&M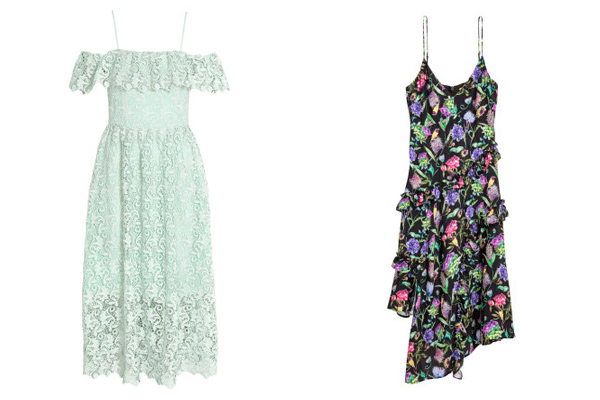 H&M is all about the affordable dress option — affordable any clothing item actually — and their summer dresses are too cute to not buy. They range from $120, like the mint frock on the left, to as low as $60, like the flower-adorned printed dress on the right.
8J.Crew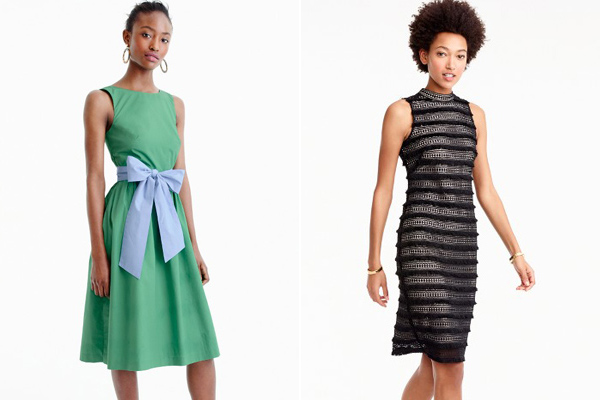 For the classy and timeless lady, J.Crew's dress section is an absolute must. If you're going to an afternoon celebration, you may be more inclined to wear a fun number like the green dress on the left ($110). If a cocktail-attire fete is more your scene, check out sophisticated dresses like the fringe-lace dress you see above (normally $138, but currently on sale!).
9Old Navy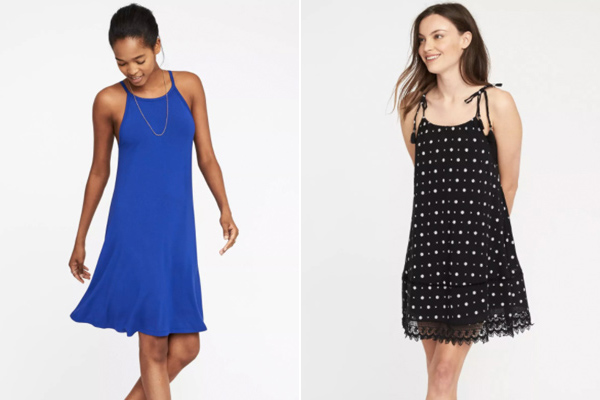 If you're headed to an outdoor wedding or two this season, Old Navy has options for you. Their dresses are easy and SO cheap. Seriously, you can dance the night away in the blue number above for only $27 (currently on sale for less). Or, if you're a lady who loves a good cocktail hour, the black, polka-dot dress on the right ($40) could be the perfect fit.
10Pixie Market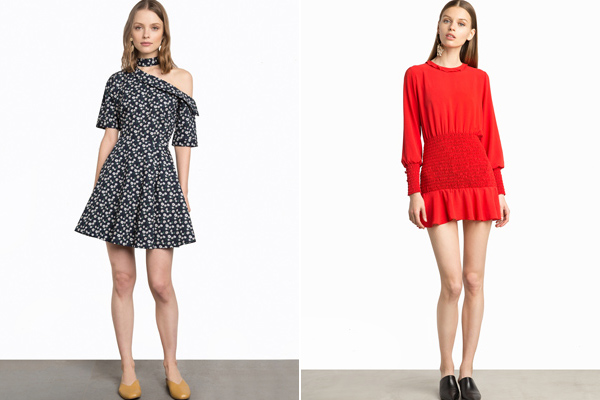 If your style is modern and trendy, then Pixie Market should be your everyday shopping go-to. The online dress shop has everything from fresh pinstripe frocks to edgy cut-out dresses. Take the navy, one-shoulder dress above ($129), for example, which is super funky and fun. If you love color, we suggest a girly frock like the dress on the right ($126).