10 underrated Debbie Reynolds movies you must watch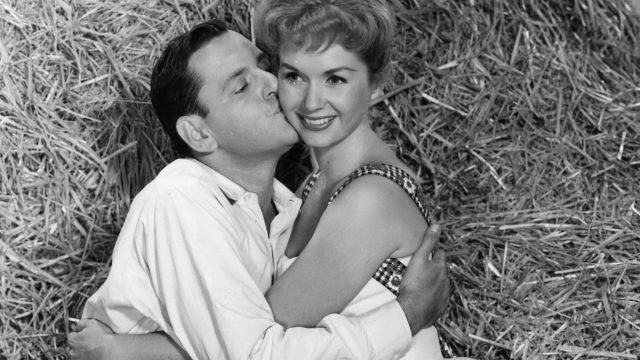 Since her acting debut in the early 1950s, Debbie Reynolds, has graced the silver screen in a seemingly countless amount of films. We know her best for her stellar performances in Singin' in the Rain, The Unsinkable Molly Brown, Charlotte's Web, How the West Was Won, andthe Halloweentown films. But alongside these greats, Reynolds poured her heart and soul into over fifty films during her career. Most of her 1950's/60's classics were overshadowed by her larger grossing projects. In light of losing such a bright star in Hollywood, we've compiled a list of 10 underrated Debbie Reynolds' films that you should watch ASAP.
1The Affairs of Dobie Gillis (1953)
Fresh off her Singin' success, Reynolds stars as Pansy Hammer, the overprotected object of college student Dobie Gillis' affection. Their romance is thwarted by Pansy's father after he gets wind that Dobie was involved in a chem lab explosion. Pansy is sent to another school and Dobie – with the help of the entire student body and police force – wins her the right to come back to their OG alma mater.
https://www.youtube.com/watch?v=C-a6ZRVieS8?feature=oembed
There's singing, there's dancing, there's classic 1950s romance. There's nothing bad about it. It's time to give it a watch.
2Susan Slept Here (1954)
Mark, played by Dick Powell, is an Academy Award-winning scriptwriter trying to establish himself as a drama writer, to no avail. He teams up with Susan, a juvenile delinquent played by Debbie Reynolds, who was recently arrested for brawling and vagrancy after being abandoned by her mother.
To be expected, Mark's fiancée, played by Anne Francis, isn't too keen on this new friendship, and is even less keen after she notices Susan has developed a crush on Mark. Mark uses Susan as inspiration to write his next film about juvenile delinquency, and Susan uses Mark to stay out of jail, all while avoiding his fiancée's goons. But, like we all expected, their platonic relationship becomes a bit more complicated when emotions get involved.
Susan Slept Here also tackles the idea of age gap relationships, which is still kind of a taboo topic even in today's media. Progressive and fun!
3The Tender Trap (1955)
Reynolds plays opposite legendary crooner, Frank Sinatra, in this classic screwball-formulated romantic comedy. Sinatra plays successful bachelor, Charlie, who seems to have a new woman on his arm at every occasion. But his attitude seems to change when he meets Julie, played by Reynolds.
Just when Charlie decides he's ready to commit to Julie, and only Julie, Julie lets him know that he will have make some major adjustments in order to fit into her future plans. She's not going to let a man get in the way of her future. Sorry, Charlie! When you're a woman with a plan, you gotta do what you gotta do!
4Bundle of Joy (1956)
"Imagine Debbie, who can't convince anyone that a poundling baby is not her own," the announcer in the movie trailer exclaims. Well, okay, we'll try! Reynolds plays Polly Parish in this remake of 1939's Bachelor Mother starring Ginger Rogers as Polly. In this quirky musical – yes musical – comedy, Reynolds plays a department store clerk who stumbles upon an abandoned baby and can't seem to convince the world that it isn't hers.
Real life husband, Eddie Fisher, plays Reynolds' romantic interest in the film. Ironically enough, the "it" Hollywood couple was expecting their own "bundle of joy" that same year. Reynolds became pregnant with daughter, Carrie, just before filming the movie. After a bitter breakup, Fisher described Bundle of Joy as "simply a means of exploiting all the publicity surrounding our marriage." Yikes. At least it was a comedy and not a sad drama, right?
https://www.youtube.com/watch?v=EJb43vbZ76I?feature=oembed
The classic mistaken identity screwball trope is played out wonderfully within the upbeat plot. And Reynolds' performance as a brassy adoptive mother will definitely put a smile back on your face.
5Tammy and the Bachelor (1957)
As the leading lady of Tammy and the Bachelor, Reynolds is "more adorable than ever," as the trailer says. Reynolds plays Tammy, a backwoods, virginal and quaint farmer's granddaughter. In the film, she saves Pete, a cultured, rich bachelor, played by Leslie Nielsen ("I am serious. And don't call me Shirley"), from certain death when his plane crashes in the bayou.
Similar to a My Fair Lady storyline, Tammy is sent to live with Pete after her grandfather is sent to jail. At Peter's home she learns about" civilization," and more importantly, love. Aww!
https://www.youtube.com/watch?v=TbRDPZYjNVM?feature=oembed
Sure it's a little cheesy. But who doesn't love a cheesy romance movie once in a while, right? Plus, Reynolds sings her chart-topping song, "Tammy," so this is a flick you won't want to miss.
6The Mating Game (1959)
Reynolds returns in The Mating Game as the distractingly beautiful young farmer's daughter – "a delight in denim" as the trailer describes her, Mariette Larkin. She uses her charm to win over a tax-collector, played by Tony Randall, who visits her family in order to collect back tax from Reynold's father, Pop Larkin.
"Filled to bursting with rowdy romance and convulsing comedy," as the trailer states. The antics Reynolds gets herself into would make the slapstick loving Marx brothers proud.
https://www.youtube.com/watch?v=xTmwRRhGwys?feature=oembed
Look at Debbie trying to wrangle that pig! We're in love!
7It Started With A Kiss (1959)
If the way Reynolds' character reacts to being told she can't wear slacks in the trailer doesn't make you want to watch this film, then we're out of ideas. Set in "modern Spain," It Started With A Kiss once again puts Reynolds on the pedestal she deserves to be put on. Her on-screen husband, Glen Ford, plays Sgt. Joe Fitzpatrick who brings his wife (and his new, futuristic, sports car) to his base in Madrid. She immediately becomes wanted by everyone else and ends up in a love triangle. Don't you hate it when that happens?
https://www.youtube.com/watch?v=zm7F1oQUmmE?feature=oembed
You might cringe here and there from the not-so-subtle incorporation of Spanish culture. But we have to give MGM credit for hiring an actual Latino actor, rather than throwing an offensive accent on a white guy.
8Goodbye Charlie (1964)
This one has a very different plot than the others on this list, but that's why we love it. Reynolds plays Virginia Mason, but not for long. Virginia wakes up one day to find out that she is actually Hollywood writer and playboy, Charlie Sorel, reincarnated. Yeah, trippy. So what does this mean? It means Debbie Reynolds is playing a man in a woman's body – and it's amazing.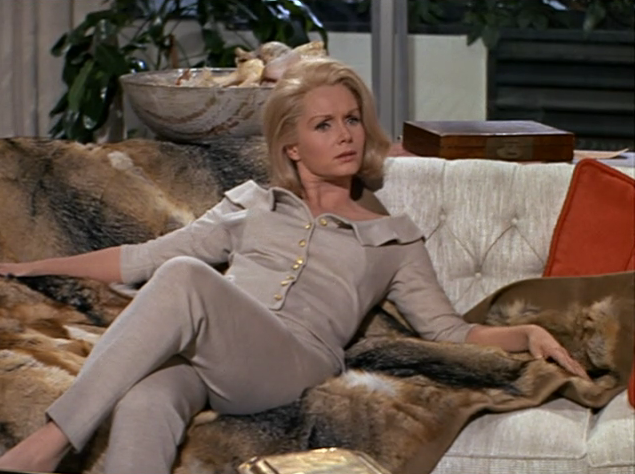 In his new body, Charlie and his best friend, played by Tony Curtis, team up and take advantage of the situation by messing with Charlie's ex-flames. It's super strange, but because of it's unique plot line, there's a lot of room for comedy.
9The Singing Nun (1966)
Based on a true story, Reynolds stars as Sister Ann, a progressive new member of a Belgian convent. With her, she brings a guitar named Adele and sings the word of God to her fellow sisters. Her missionary training is derailed when Father Clementi tells Ann that she should record her music. Think Sound of Music meets O Brother, Where Art Thou.
https://www.youtube.com/watch?v=0f6Wn9pwDgA?feature=oembed
Airing on the dramatic side, Reynolds takes a step away from her comedy repertoire. It's a refreshingly different and heartwarming plot that will make you feel some feels, if you know what we mean.
10How Sweet It Is (1968)
This is a true comedy of errors laced with '60s fashion that will make your heart explode. Reynolds and James Garner play Jenny and Grif Henderson who, with their dopey son, Davey, take a cruise to Paris for Grif's job as a photographer. Both Jenny and Grif struggle to remain faithful when Grif is paired up with a beautiful tour guide, and Jenny comes face-to-face with a true Parisian charmer. https://www.youtube.com/watch?v=3fStWhjdgEM
This film is definitely filled with crazy one-liners and visual gags that are stupid silly, but will definitely give you a good laugh.
Of course, this list is only a small sliver of Reynolds' impressive film resumé. But we think these ten are a great place to start exploring the underrated works of Debbie Reynolds. She was truly one of the most talented actresses of her time, therefore winning the hearts of many fans from several generations. She will be missed and we are thankful that we have many works to choose from to admire her for years to come.