10 super smart and creative ways to use Thanksgiving leftovers for lunch
The amount of food we consume on Thanksgiving is pretty impressive, but no matter how many hungry souls are at the table on Thanksgiving day, there are always piles of leftovers sitting around after everything is said and done. After a day of marathon eating, though, you're probably in no position to think critically about what will become of all that stuffing and cranberry sauce. All you want to do (all you can do, probably), is take a long, fat nap.
If that's the case, we've got you covered. You don't need to exhaust your brain the day after Thanksgiving. Instead, lounge around, do some shopping, and refer to the recipes below, which will give you some brilliant ideas that will make all that day-old turkey look brand new. Usually, Thanksgiving leftover recipes can be a real bore, and sometimes they can be pretty lifeless due to the lack of imagination that's put into them. As decent as the concept sounds, simply throwing some turkey in between two slices of bread to make a turkey sandwich doesn't always come out right. It takes a little more thought than that. Prepare to fall in love with all those cold mashed potatoes.
Here are 10 super smart and creative ways to use those Thanksgiving leftovers.
1. Stuffed Pork Chops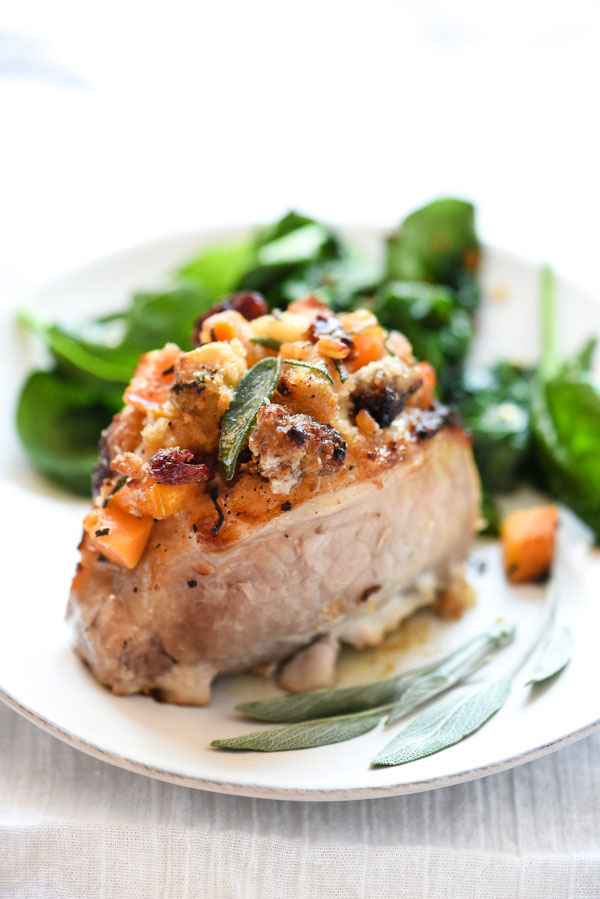 You probably made enough stuffing to feed an army (otherwise known as your wacky family), but it doesn't have to be eaten exactly the same way after Thanksgiving is over. These pork chops from Foodie Crush are a brilliant way to recycle that stuffing and simultaneously make yourself a gourmet lunch to take to work, or a lovely weeknight dinner.
2. Leftover Stuffin' Muffins
Here's a low maintenance thing to whip up toss into some tupperware to take to work the next day. Budget Bytes declares all you need for these cute muffins, other than leftover Thanksgiving stuffing, is meat, spinach, eggs, and cream.
3. The Ultimate Leftover Turkey Club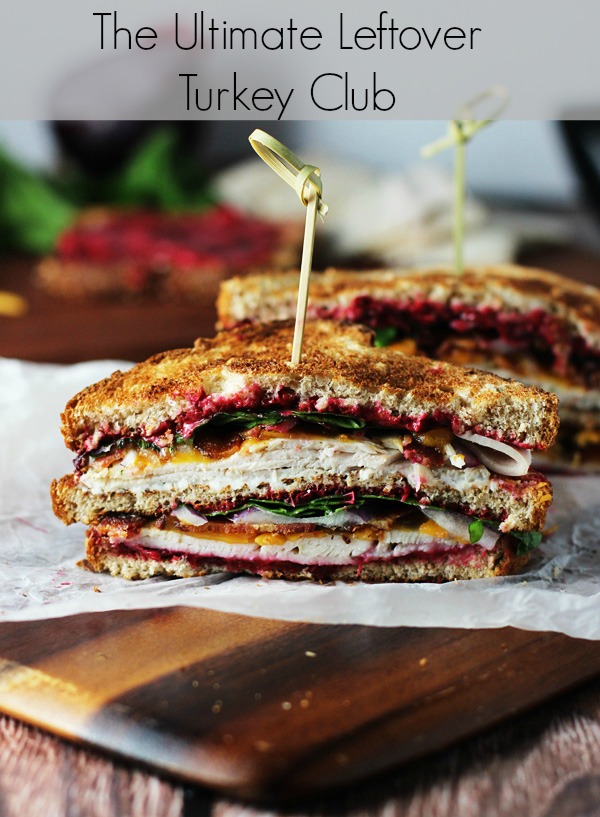 Thanksgiving leftovers have never looked so fancy, thanks to Cooking For Keeps. You can't get a more appropriate on-the-go meal, all the while ensuring none of that juicy turkey goes to waste.
4. Leftover French Dip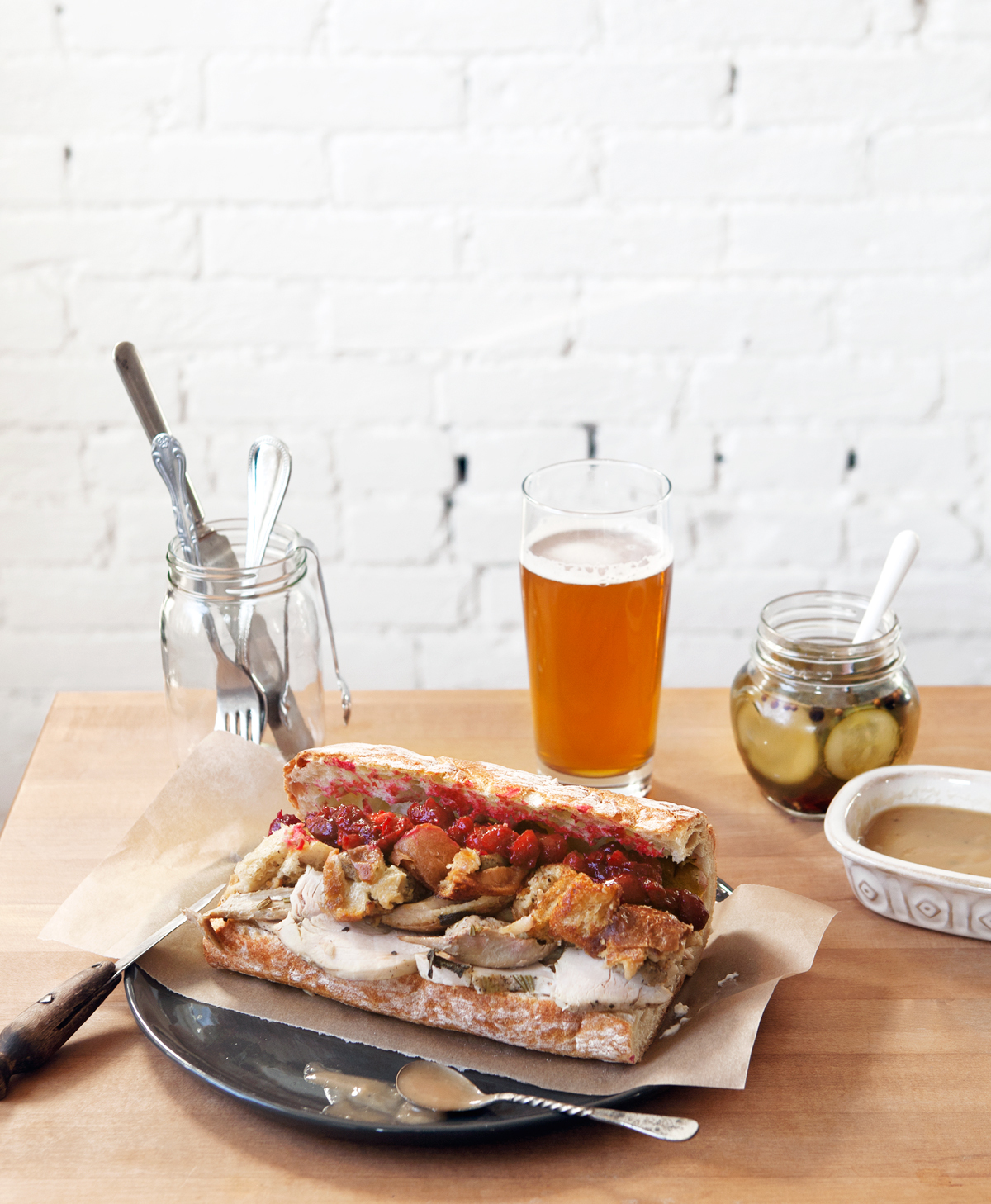 According to A Better Happier St. Sebastian, just throwing all those Thanksgiving leftovers onto a sandwich isn't enough to make your taste buds dance. They've gone above and beyond with this French dip recipe (pictured to the right) that you can sprinkle on any sandwich or dish to give it an extra kick of flavor.
5. The Best Turkey Chili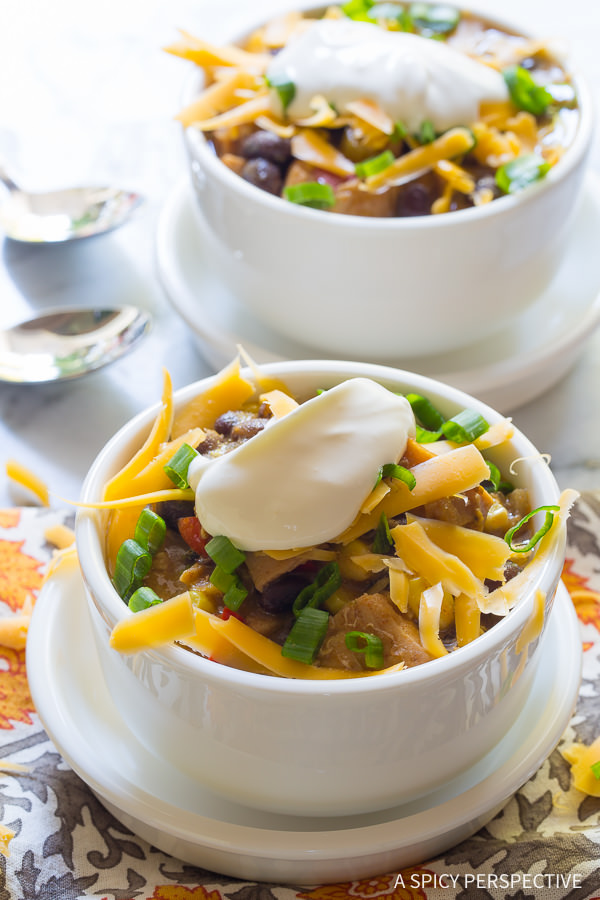 This only takes 20 minutes to cook up, and this chili from A Spicy Perspective is so comforting and warming that you'll completely forget the main attraction came from Thanksgiving's sloppy residues.
6. Creamy Lemon and Leftover Turkey Tagliatelle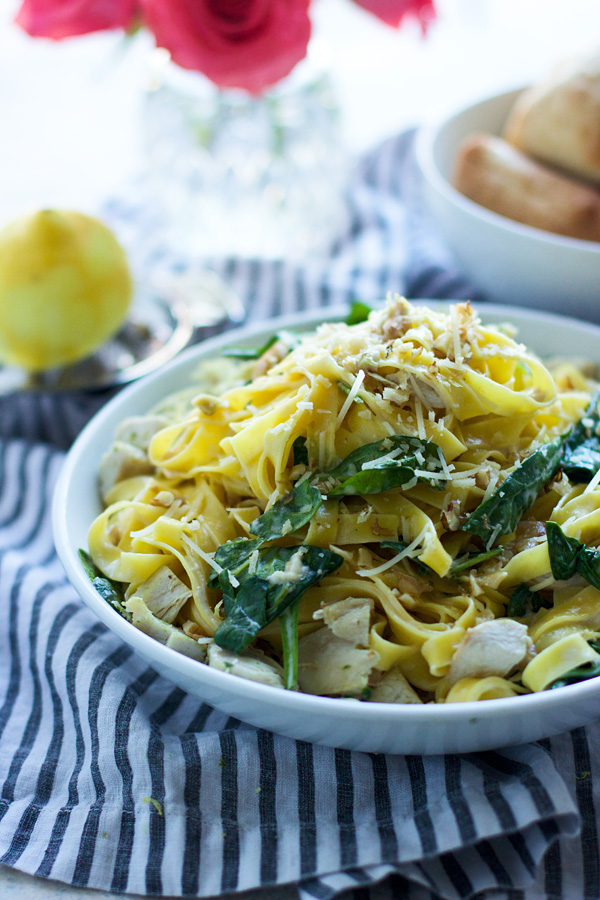 This is a bit of a curveball, but hey, at least that Thanksgiving turkey won't be boring. You can create Cooking For Keep's pasta in less than half an hour, and it's good enough to serve to your friends when they come over for a lazy weekend lunch.
7. Turkey Cranberry and Grilled Cheese Sandwich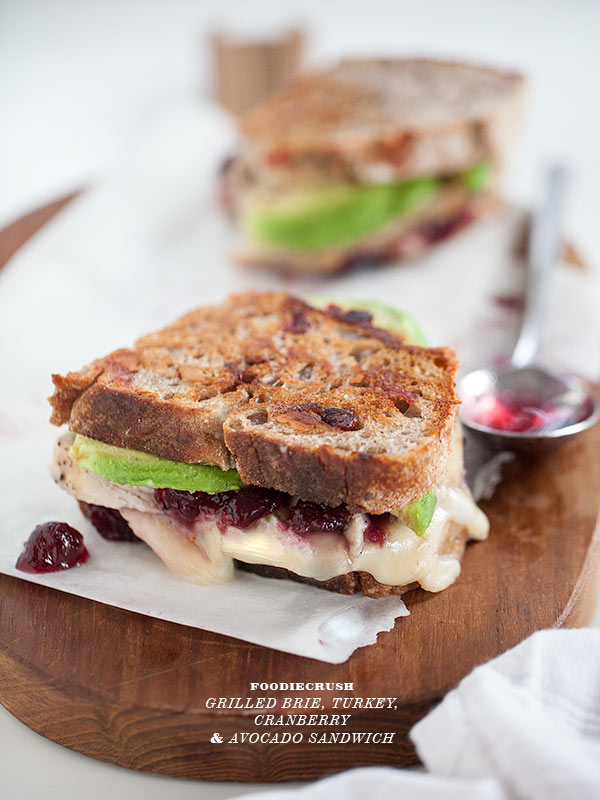 Nobody can deny that grilled cheese sandwiches can make just about everything better, and this Thanksgiving leftover grilled cheese from Foodie Crush is as unique as it is delicious. Add grilled brie and avocado to the classic Thanksgiving fixings and you've got yourself a masterpiece.
8. Thanksgiving Leftover Turkey Casserole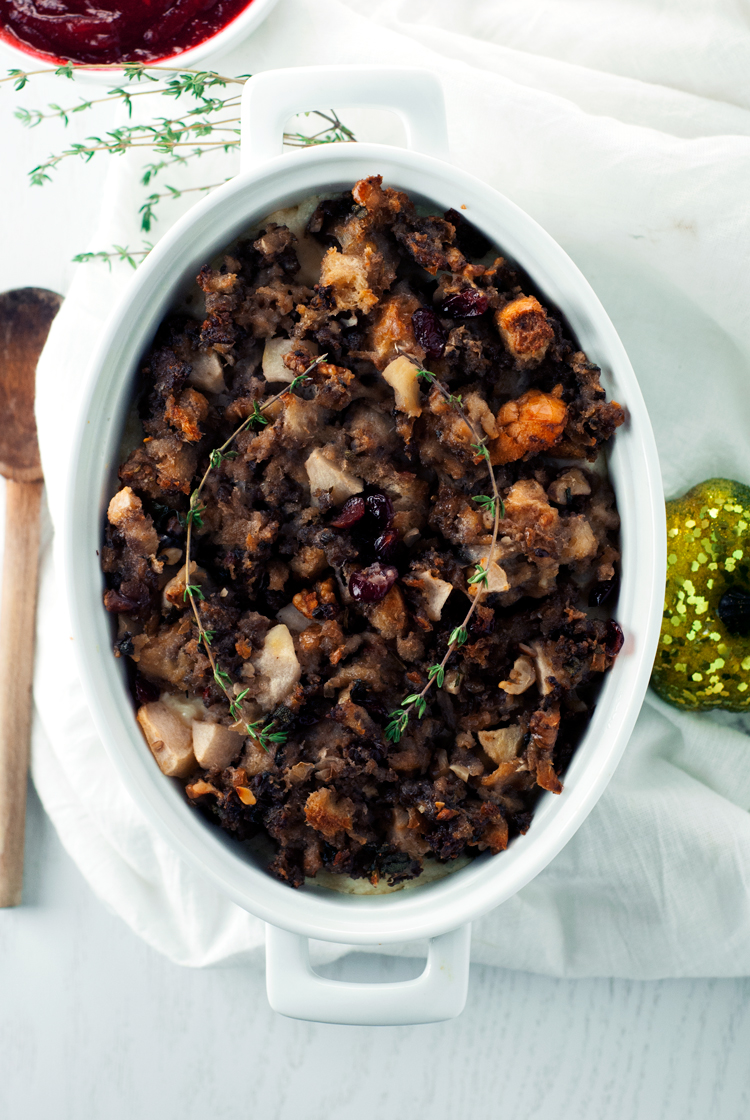 You've got plenty of room to experiment with this casserole recipe from A Simple Pantry. Just layer in all those leftovers — turkey, stuffing, cranberry sauce, mashed potatoes — with mayo and mozzarella cheese. Easy peasy, and perfect for an office lunch.
9. Turkey Reuben
Sometimes nice and simple is the name of the game, especially when you're in a rush and you need something delicious and hearty for a midday meal. If your mouth is watering for that reuben, Big Girls Small Kitchen recommends rye bread, sauerkraut, and swiss cheese as the complements to your remaining Thanksgiving bird.
10. Brunch Waffles With Fried Egg and Gravy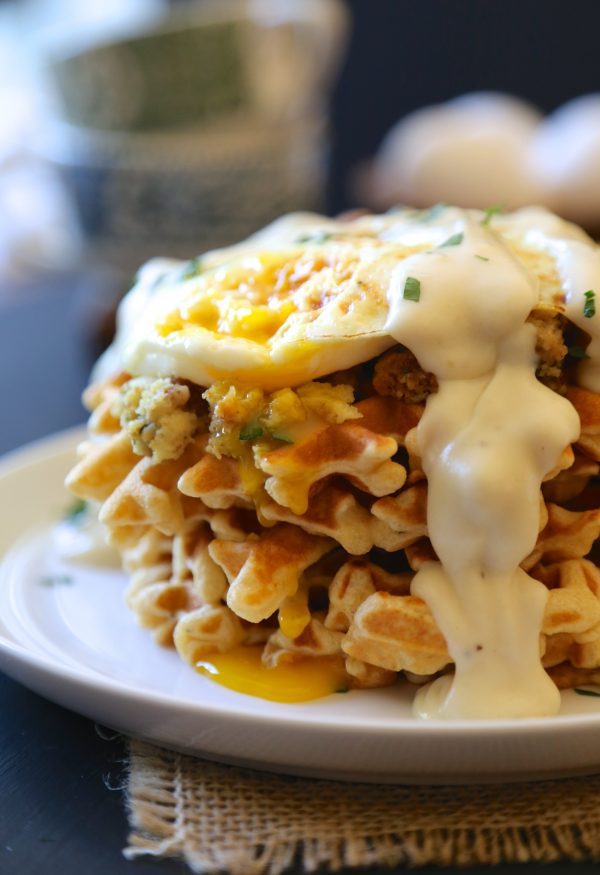 We saved the best for last. Okay, admittedly, this isn't what you want to bring to work as a desk lunch, but it's absolutely perfect for a lunch date with friends and family. Climbing Grier Mountain promises that leftover stuffing will go phenomenally well with some store-bought waffle mix, turkey, and gravy. We actually be more excited about this than Thanksgiving dinner itself.