10 staycation ideas for your Memorial Day weekend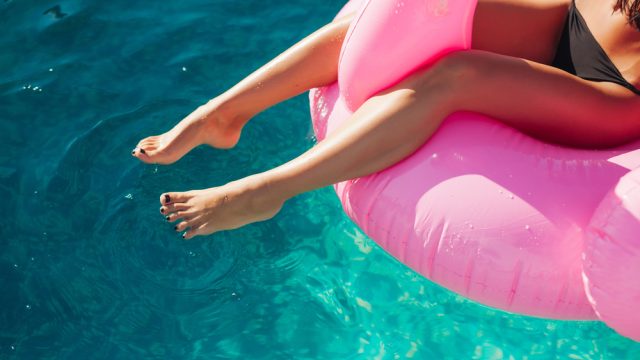 If you're tethered to your desk this Memorial Day weekend, or your wallet is in a pinch, or you won't be able to commit to a long vacation (we're right there with you, sister), here are the top ten staycation ideas to still have a glorious Memorial Day weekend! Staycation ideas range from free to reasonably priced and provide you all of the thrill of a vacation in your own backyard. Because you actually don't have to shake out the contents of your savings account on Hotels.com (or wherever you book your vacations) to have a fun time. There are a surprising number of things to do with your friends and family that don't involve buckets of money or travel.
Here we go!
Go on a day-long hike.
The perfect staycation for a sunny day. Grab some friends and go on a hike. Whether it's for novice or seasoned hikers, you can make a full day out of packing a lunch and enjoying the view!
Have a pool day.
Whether you use your own, your friend's, or the local gym's, make a full day out of sitting by the pool. Usually the city that you live in will have a public pool (sometimes you have to pay), so do some googling to see if there's one near you. You can get a group together, or grab a couple of books. Spend the day laying out and catching up on some much needed relaxation, but don't forget to bring some cool snacks and lather up on sunscreen!
Light up a bonfire.
There's no better way to kick off summer than by having a Memorial Day BBQ and bonfire! Get your s'mores essentials and head to the nearest beach, or get a reasonably priced collapsible fire pit here for your own backyard bonfire.
See a movie (at home or in theaters).
You can always enjoy a movie night in the comfort of your own home, but to make it a little more special, invite friends, make a movie snack potluck, and indulge in your favorite Netflix-featured flick. If you're willing to splurge for the theater, getting out of the house, and even finding a dine-in theater close to you, can feel like its own special treat.
Tour your own city.
For a real vacation feel, hit up all of the tourist-y spots in your closest city. Whether or not you've done it before, museum  and walking tours can be great ways to get out and see new parts of the place you live!
Attend a free or cheap concert.
Even if you don't know the performers, a concert is a great way to make an memorable weekend. Apps like Eventbrite and Groupon can help you score deals on concerts or shows happening in your area!
Turn your home into the ultimate zen relaxation spot.
Spend a day doing some summer cleaning and the next relaxing in your new tranquil living space. Invite friends over for dinner, and spend the day lounging and doing the things you most enjoy. Whether that's binging the show you never got the chance to catch up on, meditating, or finally reading that stack of magazines, have a day dedicated to just YOU.
Do a budget-friendly spa day.
Although this requires some spending, the price of a spa day can again be reduced with the help of apps like Groupon.
Go for a picnic at the park.
Whether at a major national park, or a small patch of grass down the street, nothing says summertime staycation like a lively picnic at the park. Invite friends and bring all of your favorite dishes — this is a great way to get together at a low cost!
Go camping (or glamping if you prefer!) or stay the night somewhere new.
If you're in need of a full weekend getaway, find a campsite and pack up for the weekend! If you're able to spend a little more, get some friends together and split the cost of an Airbnb. Or if you're really lucky, find a friend willing to let you crash at their relaxing residence. This is a great way to step outside your regular routine and feel like you really got away for a while.