10 sparkly dresses to wear before New Year's Eve
We're gaga for glitter this year. And, with only five more weekends until New Year's Eve, we may as well just get sparkled out now. 2016 has been a tough one, so we're thinking we better start seeing out the old and ringing in the new right now.
Compliment a demure sparkly dress with a bold lip, high heels and all the Christmas cocktails you can drink (safely, of course!). But we're also entering the season of winter weddings, holiday parties, work events, the Nutcracker, Swan Lake… basically there are so many reasons to where a sparkly dress!
1. Betsey Johnson Sequined Sparkle Shift Dress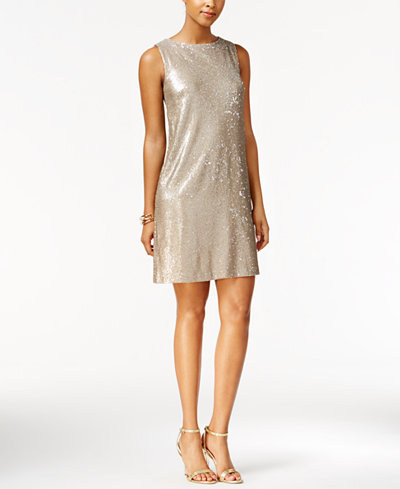 Perfect for a night out on the town – dinner/drinks, the opera, ballet, maybe a sleigh ride?
2. Modcloth Windflower Waltz Sequin Dress in Rosewater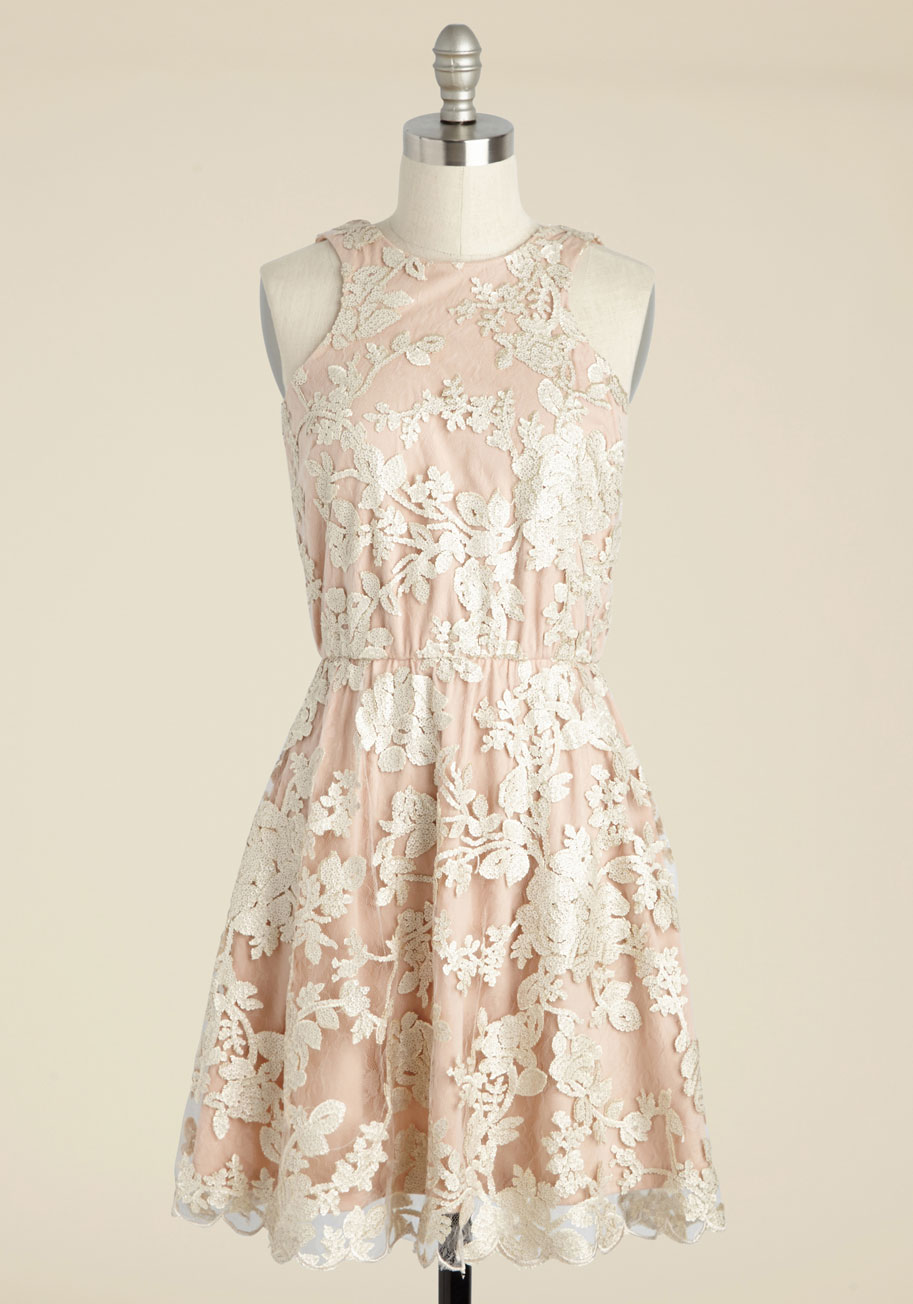 We cannot deal with how gorgeous this is. Delicate white sequins form a wintery floral pattern that will have you being the belle of the ball.
3. Silence + Noise Sinderella Sparkle Mini Dress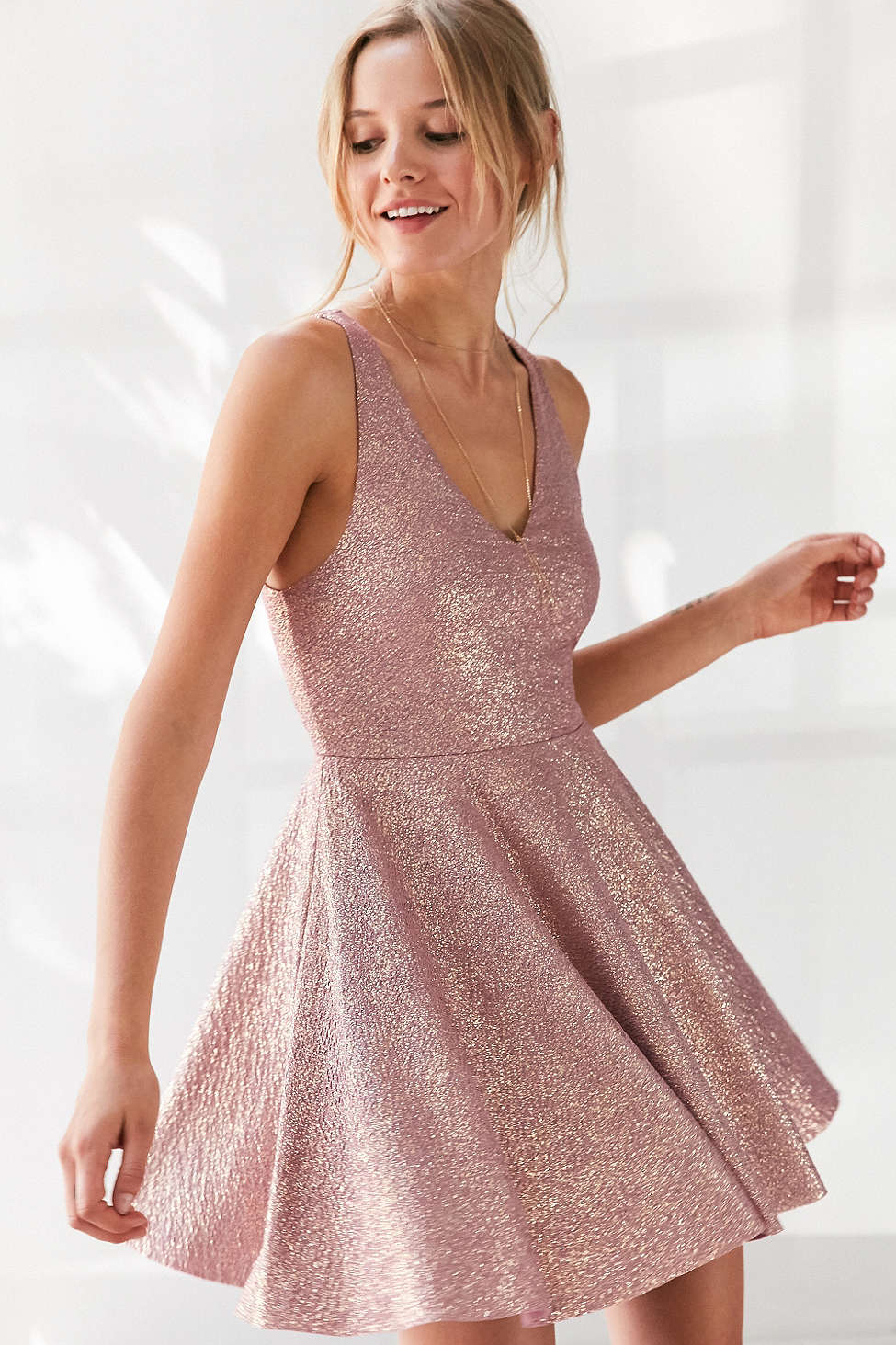 This dress simple, chic, and stunning.
4. MSK Glitter Ombré Metallic Fit & Flare Dress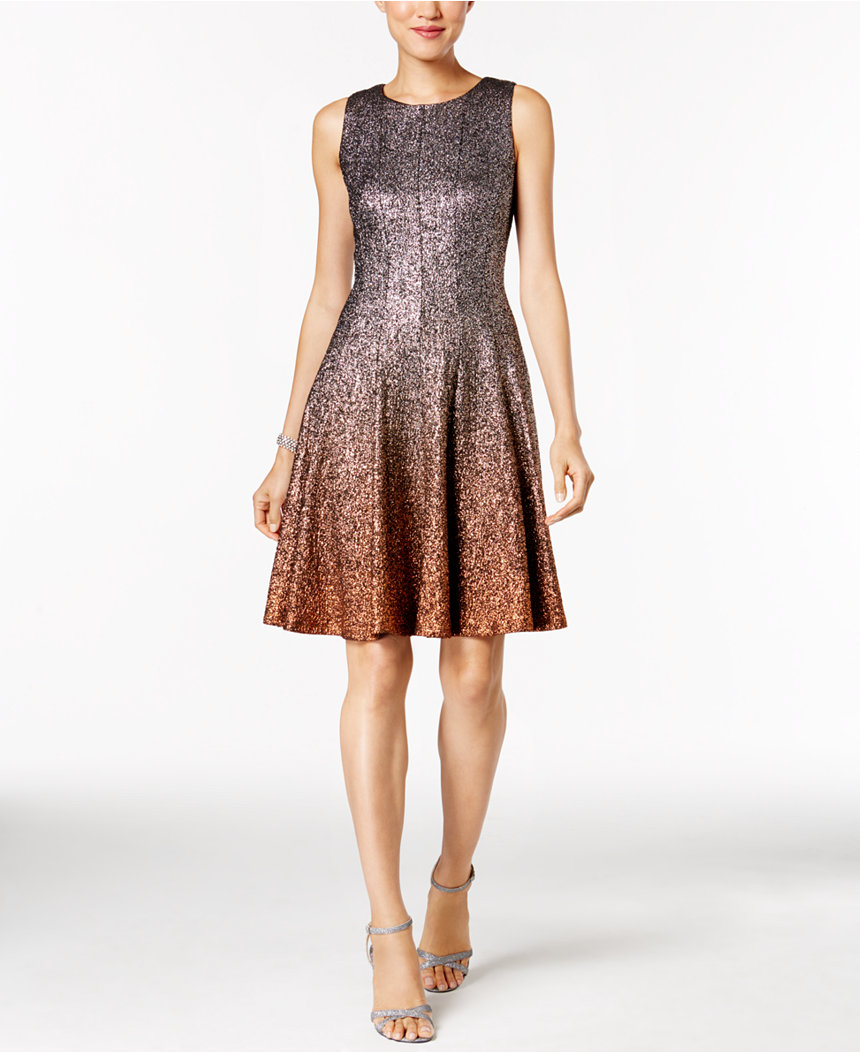 In this ombré glittery metallic dress, you'll bring twilight – the sexiest time of night – to the party.
5. Ted Baker Ayma Embellished Neck Dress, Mid Blue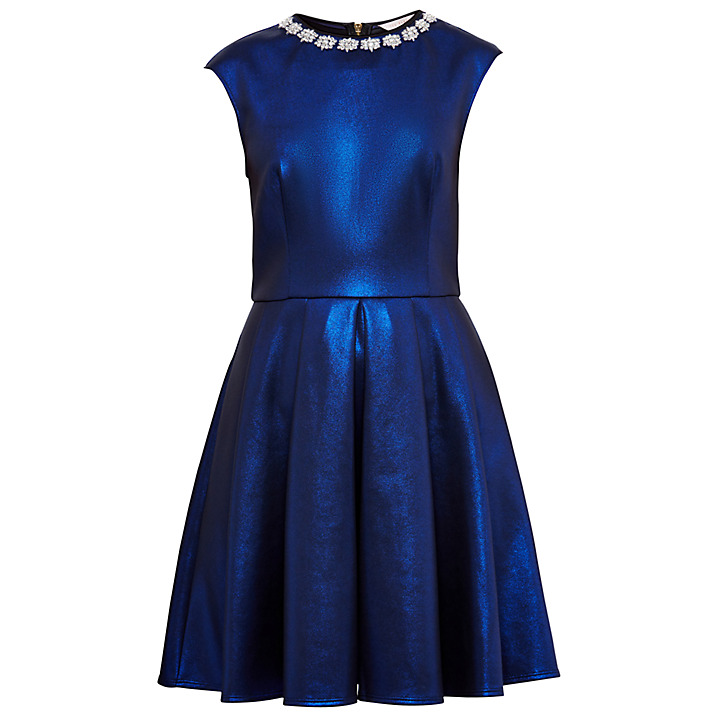 Can you even handle this shade of blue?! We cannot. Yet, we must, we must. ?
6. Motel Sisley Glitter Dot Strapless Mini Dress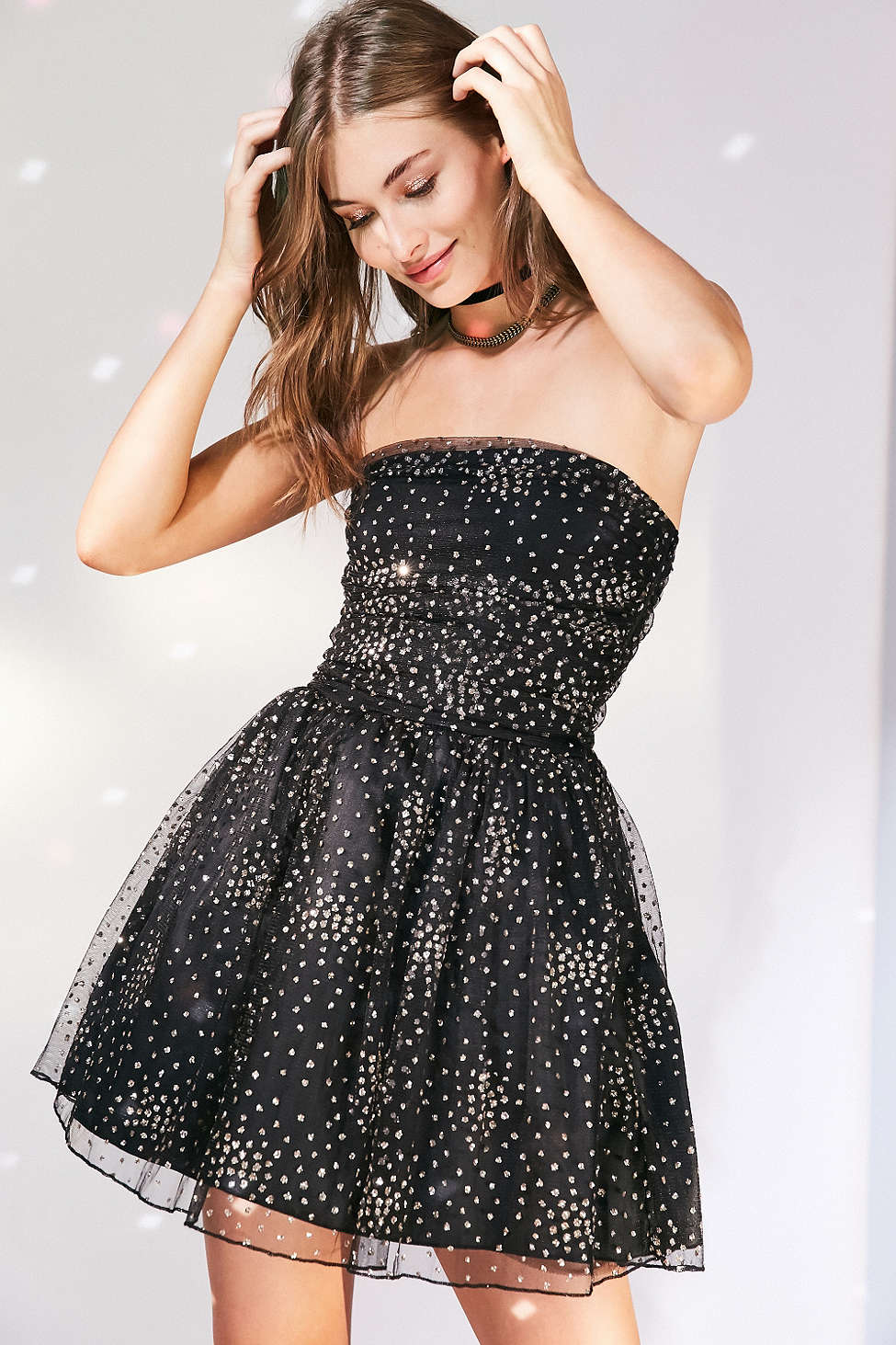 Be the twinkling night sky.
7. The Perfect Glam Sequins Cami Dress in Light Gold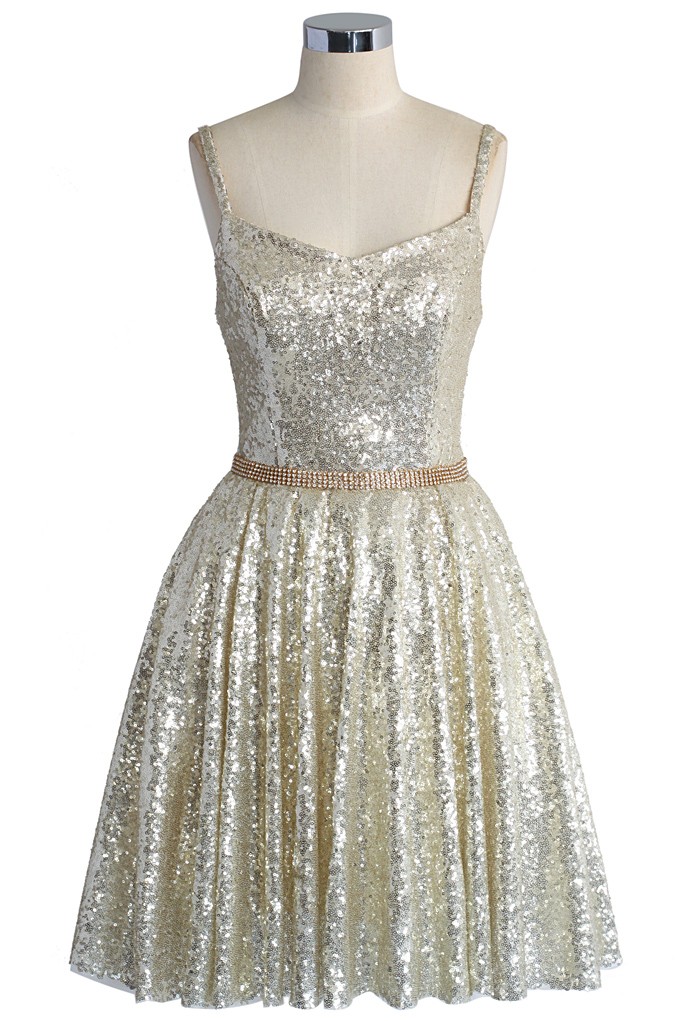 You'll be like Cinderella at a cocktail party.
8. Dress the Population Amber Sequin Mini Dress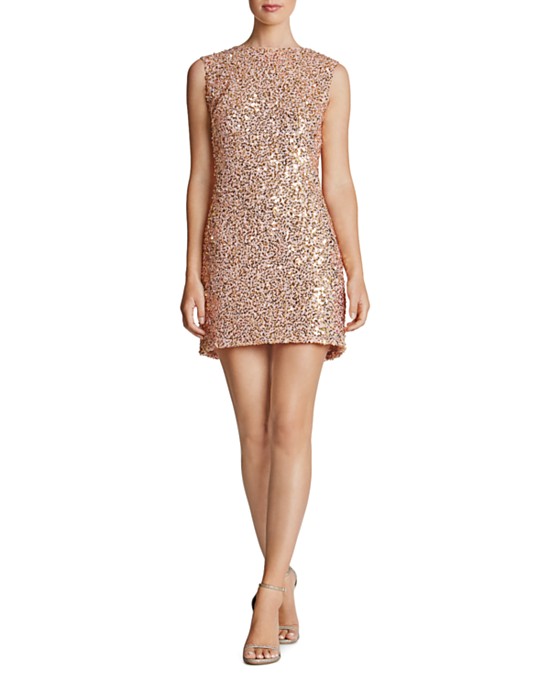 Rose gold, rose gold, always more rose gold. With sequins and structure, this dress would kill at an awards show or in front of a step-and-repeat.
9. Tobi All That Glitters Sequin Shift Dress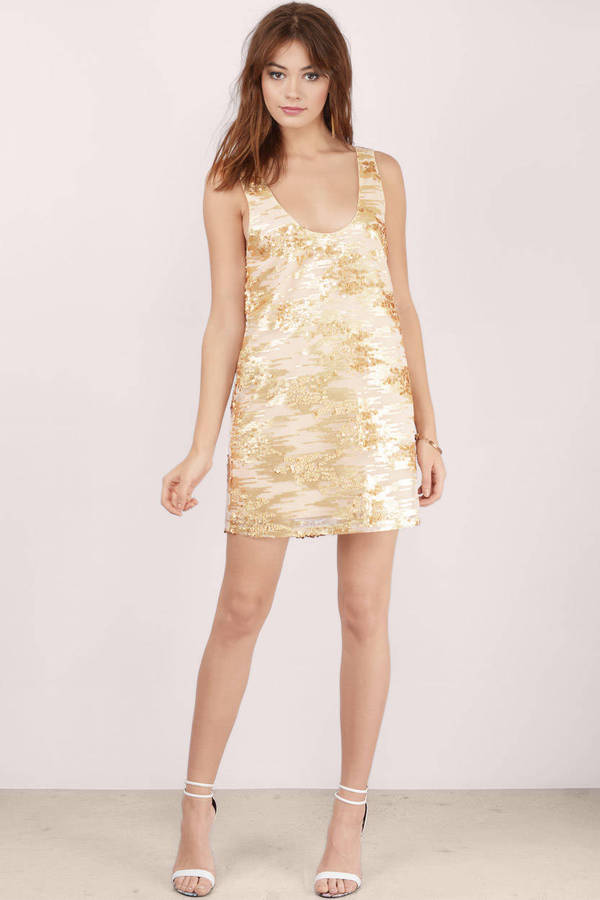 This lovely shift dress is currently on sale for only $24. Hurry!
10. 1920s Style Cream & Gold Beaded Deco Illusion Short Flapper Dress
If you're feeling sparkly, why not go vintage-inspired? Gatsby it out with a 1920s style art deco dress.
Check out the back on this one: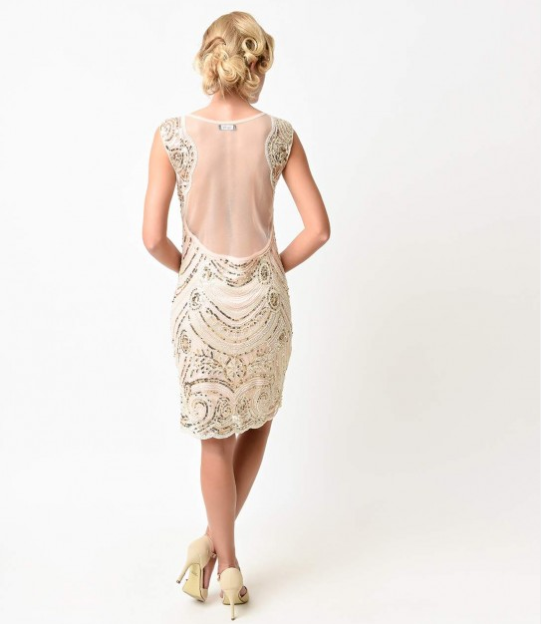 Tis the season to get glittery!