10 gorgeous, tiny tattoos to inspire you if you've never gotten inked before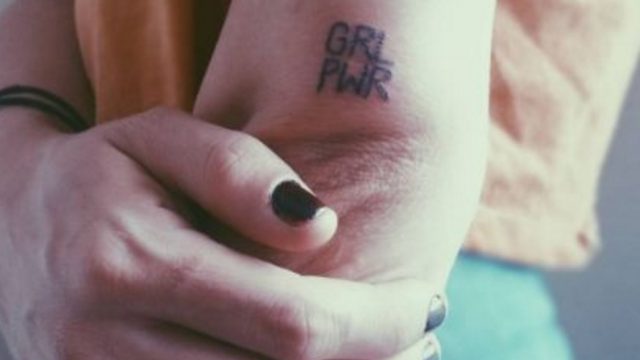 The thrill of sitting in a tattoo shop while a tattoo artist gets the supplies ready can easily turn into worry and anxiety. You might start asking yourself a million and one questions. Did you make the right design choice for your tat? Will it hurt? Does the tattoo artist think you're crazy? Will your friends think you are crazy?
But most importantly: What if you regret the tattoo later? This is an especially important question for anyone taking the ink-filled plunge into their very first tattoo.
If you ~really~ want to get a tattoo but fear committing to a big piece, consider getting something a little smaller. We are big fans of minimal and subtle tattoos, which can make just as much of a statement as big ones. Check out some of these gorgeous small tattoos that are perfect for first-timers.
Give your ear the star-studded treatment, but in a low-key way.
Can't decide which arm to get inked? Get two small tattoos on each one for this gorgeous look.
This gorgeous tattoo by Daniel de La Guardia is totally subtle and in a very intimate spot.
This super subtle and ADORABLE homage to your furry BFF.
Show off your love for Disney with this super cute and minimal tribute.
We love this sunset tattoos because its simple but gorgeous.
Love flowers? Get a couple inked on your arm in a minimalist style.
We are SO into this declaration of girl power!
If you're into understated tattoos, you'll be swooning over this impossible perfect circle.
This natural scene has a pop of color and looks super cute in a subtle way.