10 movies we're already super excited about in 2017
The new year is just around the corner, and while we're still looking for the perfect outfit and trying to figure out if we should make any resolutions, we already KNOW we can't wait for the films 2017 is promising us.
There's nothing that makes us feel ready to take on the uncertainty of a new year like knowing we've got some great nights with popcorn and our favorite actors ahead of us, so hopefully this list will give you some comfort if you're feeling anxious!
2017 promises to be awash with fantastic movies big and small, franchises coming back to visit, old characters given new life, and a heap of great original films. Here's our Top 10 movies we can't wait for in the next year:
1. The Lego Batman Movie
https://www.youtube.com/watch?v=rGQUKzSDhrg?feature=oembed
The trailers for this adaptation have been cracking us up for at least a year, and we all remember how hilarious The Lego Movie was despite our hesitant expectations. Look for this one in February!
2. Get Out
https://www.youtube.com/watch?v=sRfnevzM9kQ?feature=oembed
Hilarious actor Jordan Peele is debuting as a director with this terrifying-looking thriller film about a  man who's trip to meet his girlfriend's  family turns epic-levels of axe-swinging creepy. A horror movie with complex racial and socio-economic undertones? Yes, please. We'll be in line on February 24th.
3. Kong: Skull Island
https://www.youtube.com/watch?v=E591L_sxw-k?feature=oembed
Set in the same universe as 2014's Godzilla, it's a 1970s journey for us, Brie Larson, Tom Hiddleston, and a supremely wacky John C. Reilly to the island where Kong rules. Popcorn flick heaven awaits March 10th.
4. Beauty and the Beast
https://www.youtube.com/watch?v=OvW_L8sTu5E?feature=oembed
It's an easy bet to say that with casting like Emma Watson, there's no way this live-action remake can go wrong (although we are still slightly afraid of Lumiere.) Counting the days til March 17th!
5. Life
https://www.youtube.com/watch?v=dgOGqWHtjP0?feature=oembed
Of course, all eyes may be turned toward Guardians of the Galaxy Volume 2 in May, but we're actually a little more intrigued by this thriller in space about the first sign of life on Mars, starring Jake Gyllenhaal and Ryan Reynolds.
5. Wonder Woman
https://www.youtube.com/watch?v=5lGoQhFb4NM?feature=oembed
YAAAAS. YASSS. YAAAAASSSSS. That is all. June 2nd!!
6. Valerian and the City of a Thousand Planets
https://www.youtube.com/watch?v=DX6LPS_PcCw?feature=oembed
Cara Delevingne and Rihanna…YES, RIHANNA…take on sci-fi in this incredible-looking film from The Fifth Element director Luc Bresson on July 21st.
7. Coco
Pixar takes on the Day of the Dead traditions in their first film to showcase Latino culture. We're so looking forward to hearing Gael Garcia Bernal in this one on November 22nd!
8. Star Wars: Episode VIII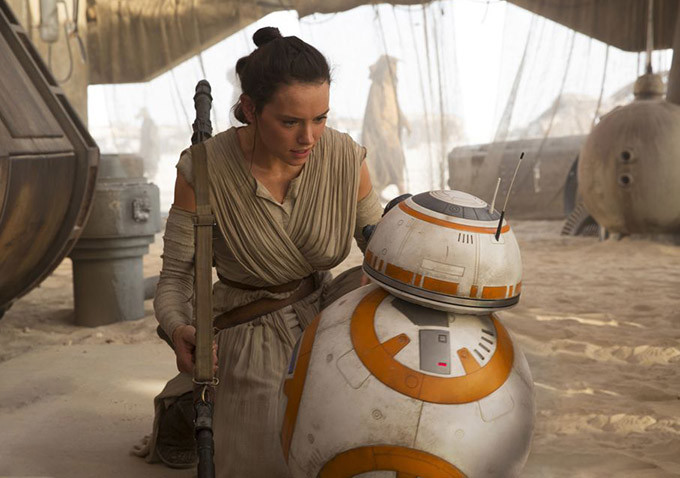 I mean obviously we're going to be there with our popcorn and our light sabers on December 15th.
9. Battle of the Sexes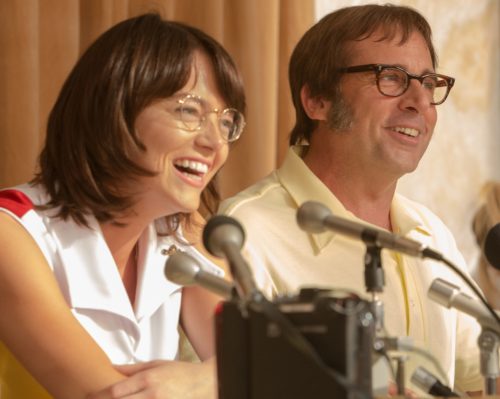 While it doesn't have a release date yet, this Emma Stone film about the notorious tennis match between Billie Jean King and Bobby Riggs has definitely got our attention!
10. Mary Magdalene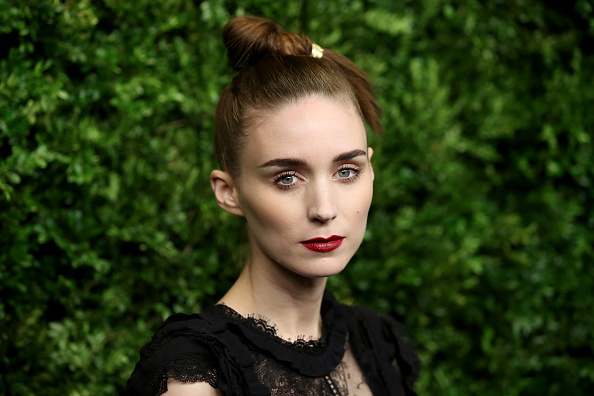 Another undated release, this film sees Rooney Mara taking on the complex biblical role in a film sure to raise some controversy.
So many great movie days are a'coming!! Looks like we have at least ten things to look forward to in 2017.