10 horror movies we're looking forward to this year, as if 2017 wasn't scary enough already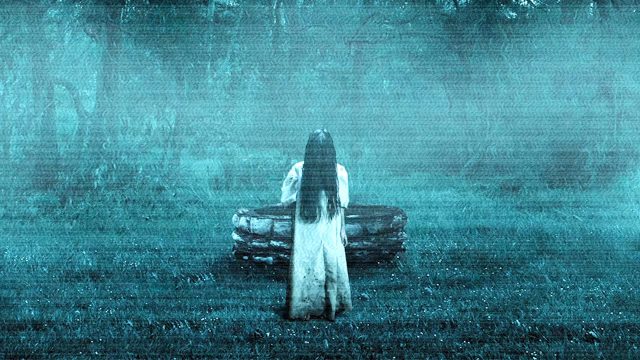 While 2016 was an awful year for most things, there was one bright spot — it was a great year for horror movies! Which means 2017 has a lot to live up to. And as huge fans of the bloody genre, we couldn't be more excited for the extra dose of nightmares. This year will bring a lot of remakes and sequels of some of our favorite flicks.
We've got killer dolls, creepy clowns, and possibly the scariest thing of them all — an awkward "meet the parents" situation that could be potentially deadly.
1The Bye Bye Man
Release Date: January 13th
https://www.youtube.com/watch?v=S2DwrJ9S3f4?start=7&feature=oembed
The Bye Bye Man follows a group of college students who find themselves haunted by what seems to be a cross between our beloved Candyman and someone who looks a lot like the Slender Man. Say his name, we dare you!
2Split
Release Date: January 20th
https://www.youtube.com/watch?v=84TouqfIsiI?feature=oembed
This one comes from M. Night Shyamalan and we think it's safe to say it'll be one of our favorites. Split tells the story of a man with 23 different personalities who holds three young girls hostage for what he refers to as "the beast." Did we mention he can also change his body to match each personality?
3Get Out
Release Date: February 24th
https://www.youtube.com/watch?v=A2JbO9lnVLE?feature=oembed
Just watch the trailer! The movie touches on multiple topics — interracial relationships, systemic racism, stereotypes, and white privilege (#FFFFFF) all rolled into one. As if meeting your partner's parents wasn't scary enough.
4The Belko Experiment
Release Date: March 17th
https://www.youtube.com/watch?v=qZNfwayNLL0?feature=oembed
We're calling this one the adult Hunger Games. In a twisted social experiment, 80 people are trapped in their office building and ordered by an unknown voice coming from the company's intercom system to participate in a *fun* game of kill or be killed.
5IT
Release Date: September 8th
Clowns are straight up creepy and none more so than Stephen King's Pennywise from his classic novel It.
6Annabelle 2
Release Date: August 11th
https://www.youtube.com/watch?v=zTlwd6uqdJs?feature=oembed
Remember Annabelle? This year we're getting the sequel and it will tell us exactly how Annabelle became such an evil doll.
7A Cure For Wellness
Release Date: February 17th
https://www.youtube.com/watch?v=4mcVodJmBlU?feature=oembed
We're not quite sure what to make of this one but we still can't wait to see it. Based on the trailer it seems there's a futuristic health facility that's putting people through really strange forms of treatments to alleviate their (fake) illnesses.
8Rings
Release Date: February 3rd
https://www.youtube.com/watch?v=uukQ_6szDm8?feature=oembed
The third movie in The Ring franchise is almost here and it looks like it will be just as terrifying as the first two. Rings will show exactly what happens after Samara "gets" you.
9Alien: Covenant
Release Date: May 19th
https://www.youtube.com/watch?v=H0VW6sg50Pk?feature=oembed
We're hoping this one lives up to the hype of the original because we're so ready!
10Saw Legacy
Release Date: October 27th
This will be the 8th installment of the Saw series; who knows where Jigsaw will take us this time?
We've got the popcorn ready!