10 healthy Thanksgiving recipes that are still tasty, we swear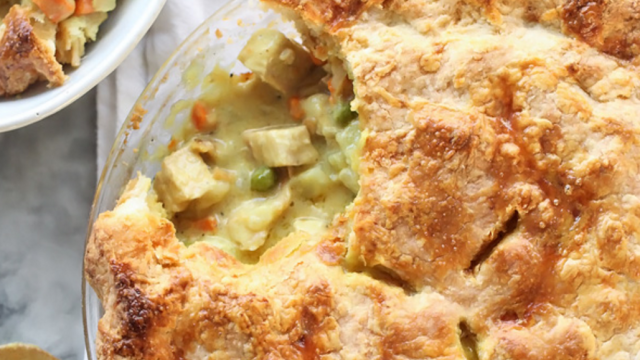 Sure, you could fast for days before Thanksgiving in preparation for your massive food intake. We all know the calories you consume on Turkey Day will be enough to last you for weeks. But why not skip the days of hunger (and the days of bloat) and opt to make some healthy Thanksgiving treats that won't leave you feeling like one of the balloons at the Macy's Thanksgiving Day Parade.
We've cooked up a list of some of the yummiest-sounding Thanksgiving recipes that are better for your body but aren't just raw carrots and celery. It's possible to eat healthy and hearty on Thanksgiving — we swear! Let's dive into the list so you can chew on these recipes while planning your Thanksgiving Day menu.
Not only is this side-dish from Cookie and Kate easy on the eyes, it's good for you and simple to make yourself. There are really only three steps to making this dish — cooking the farro, roasting the carrots, and toasting the pepitas. Then it's all about that crème fraîche finish to really wow your friends. You can also make the dish gluten free by substituting the farro for wild or brown rice, or make the dish vegan by swapping out the crème fraîche with a lemon tahini sauce, which Cookie and Kate also describes how to make.
https://www.youtube.com/watch?v=-SNEly05Nmg?start=4&feature=oembed
Lauren from Hot for Food teaches us how to create the perfect vegan Thanksgiving roast that is a great alternative to the classic bird. Within a golden flaky puff pastry crust, you have your sweet potato mash, mushroom lentil stew, and a sweet apple cranberry sauce to top off the whole shebang. It's all the goodies Thanksgiving offers layered into one, meatless treat.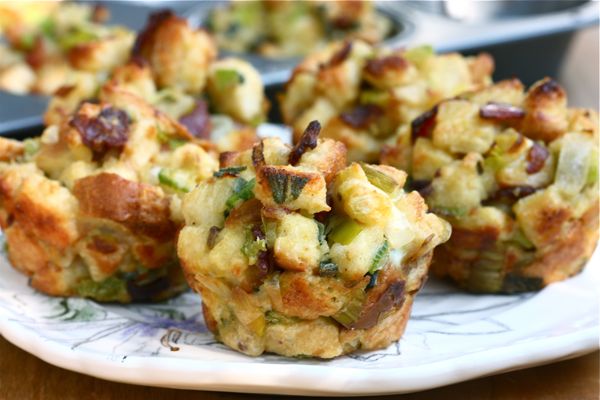 Stuffing is our Thanksgiving weakness. We could seriously eat an entire plateful of the stuff. There's really no such thing as a completely "healthy" stuffing due to the fact that most traditional stuffings are made out of bread. But this recipe from Adrianna at A Cozy Kitchen combines bread, pancetta, sage, celery, leeks, and low-sodium chicken stock in tiny muffin tins, to make perfect portions of a to-die-for stuffing.
Whipped up by Jenni from The Urban Poser blog, this pumpkin and crab chowder would make an excellent appetizer to get your guests in the eating mood this Thanksgiving. This savory and dairy-free soup combines pumpkin (or butternut squash), mushrooms, asparagus, crab meat, and coconut milk, to achieve a rich flavor that may distract your guests from the main attraction — the turkey!
Green bean casserole is one of those funky Thanksgiving dishes that you either love or you hate. But even if you feel the latter, this recipe might convert you. It's a new take on the old classic by Cookie and Kate and involves a lot less canned goods and more fresh ingredients, making this dish a much better eat for you in the long run. And forget about the fried onions. Kate uses crushed up kettle-cooked potato chips to keep the crunch but lose some of the fat.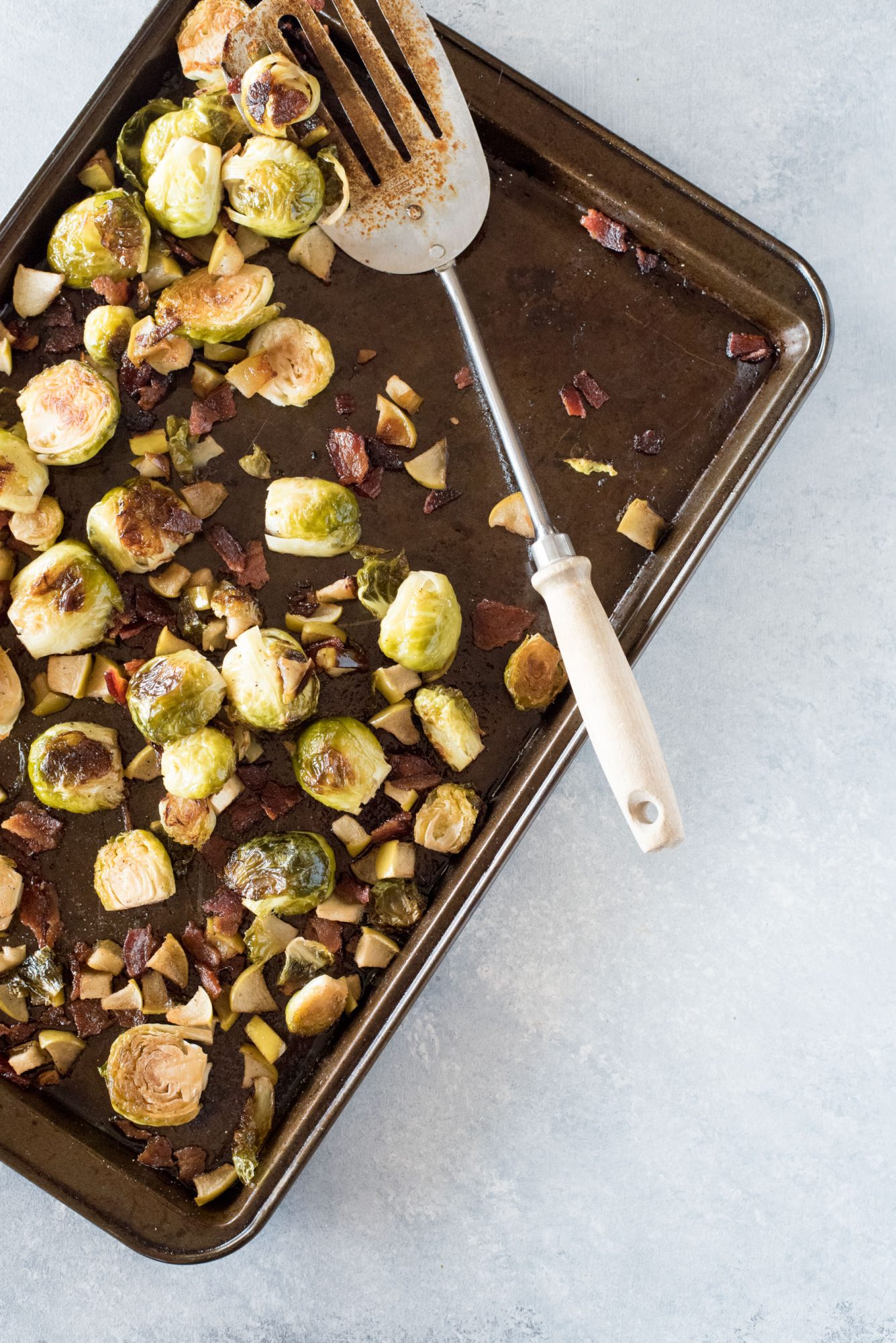 We know, we know — bacon isn't the healthiest thing you could be eating alongside your turkey and mashed potatoes. But when the majority of the dish is Brussel sprouts, we're giving bacon the "okay" to make an appearance. Cassie from Wholefully tosses her halved sprouts with bacon to offset their sweetness and apples to complement it. She also douses them with a bit of maple syrup and a dash of balsamic vinegar to even out the flavors and really coat each sprout with salty and sweet.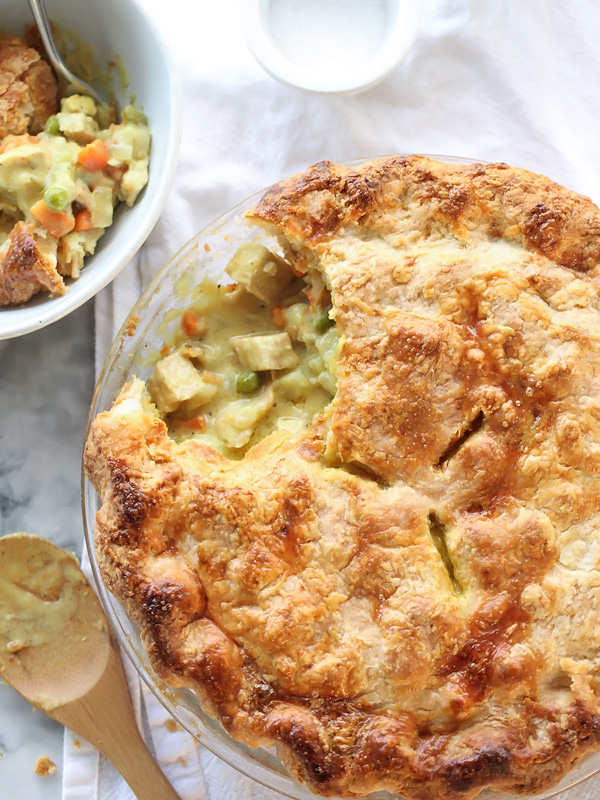 Serve this pot pie alongside your Thanksgiving day turkey, or wait and make it from leftovers. Heidi from FoodieCrush makes her pie crust from scratch, ensuring the ingredients are healthy and the crust turns out flaky. She then mixes her fresh veggies with leftover turkey in a curry powder cream sauce — which yes, we admit isn't that healthy. But when served in small ramekins, you'll be able to justify the cream sauce — and perhaps justify that second helping as well!
This treat is the creation of Jeanine from the Love & Lemons food blog. She concocted a dairy-free, vegetarian, and healthy alternative to the classic pumpkin pie that's just as delicious. Combining cubed Challah bread, pumpkin puree, coconut milk and almond milk, Jeanine came up with an ooey-gooey fall treat that will leave your Thanksgiving guests feeling lighter yet warm and toasty.
9Roasted Acorn Squash and Gorgonzola Pizza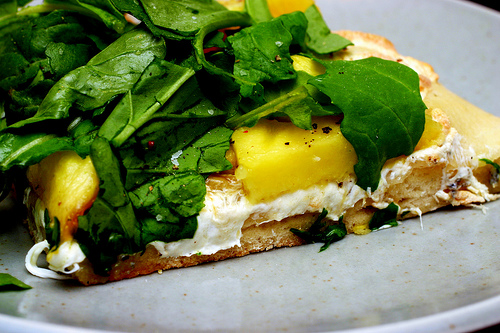 Acorn squash often joins the party on the Thanksgiving table and is usually served with cinnamon and butter. But Deb from Smitten Kitchen offers up a new way to serve acorn squash that adds some Italian flair to the equation. Pairing the acorn squash with gorgonzola cheese and arugula on a crispy pizza crust makes for an interesting and fresh alternative to the classic serving of acorn squash we're all bored of seeing.
After a long day of working away in the kitchen, you're going to need to hunker down with some of that pumpkin pudding and Gimme Some Oven's Mulled White Wine. Served warm with a sharp citrus garnish, this spiced wine recipe makes for a comforting nightcap. This beverage can also be made with red wine, but if you're looking to keep things on the lighter side, stick to a white, dry variety.
While you're planning your healthy Thanksgiving meal, we hope you keep these recipes in mind. They're low calorie, easy to make, and will surely pack your meal full of flavor. And if you plan on making all of the above, save us a seat at your table. We're coming over!