10 goth women in pop culture who will give you all sorts of ~witchy vibes~
Goth is much more than descending into the void of Hot Topic or a proclivity for all things bleak and black—it's a counterculture that has spawned its own coterie of music, literature, film, and art. Though goth became acquainted with mainstream culture in the 1980s, the somber subculture is informed by centuries of European influence and a meshing of all things macabre. These ten women have bowed to goth's macabre beginnings while pushing the culture's limitations beyond black eyeliner and spikes.
Angelina Jolie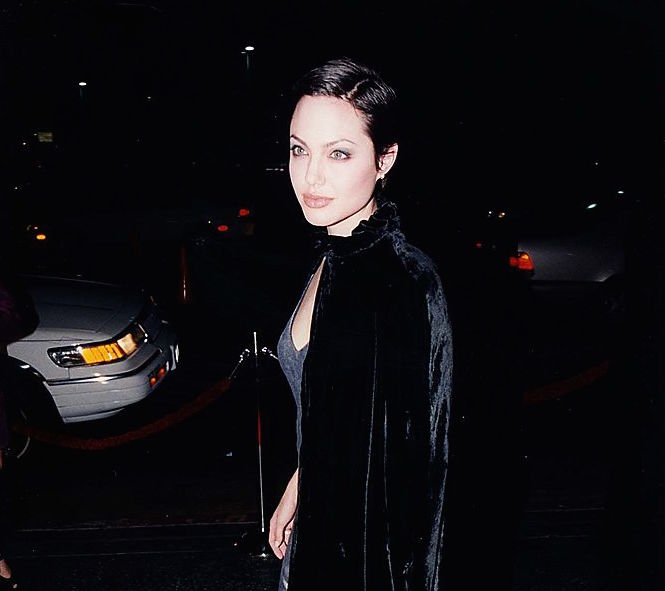 Building her own austere mythology with a penchant for knives and blood vial jewelry in the early '90s, Jolie's early days of stardom are a far cry from the auteur philanthropist she has become. Jolie's goth influences were no secret both on and off the red carpet, from her penchant for head-to-toe leather to her Elvira-esque floor-length black gown at the 2000 Oscars. Jolie still reverts back to her ghoulish heyday, but with more refined silhouettes, like this gloved Versace frock. 
Jehnny Beth of Savages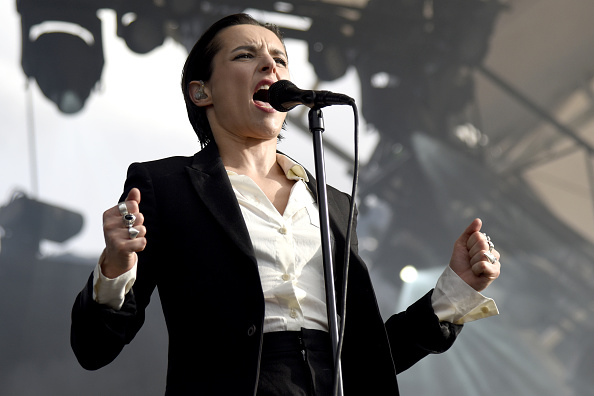 Jehnny Beth and her fashionable cohorts in the minimalist post-punk band, Savages, have made uniform dressing and monochrome outfits (black, obviously) more covetable than ever. Beth, the electrifying singer of the quartet, is known for her slick charcoal-hued pixie cut, black-on-black-on-black-bra stage ensembles, and gender-bending outfits. With a recent feature on the glossy pages of Vogue and a gang of ravenous fans reaching for the clippers, Beth's androgynous appeal has modernized goth and converted a new generation to the dark side.
Allison Reynolds of
The Breakfast
Club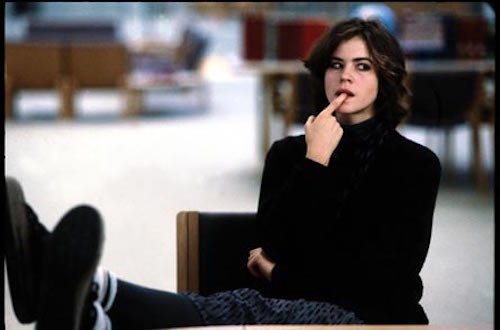 Suffocating beneath the tumult of an "unsatisfying home life" and a suit of thrift clothes armor, the lovable "basket case" brought a grungy goth sensibility to The Breakfast Club crew. While her detention-bound cohorts subscribed to preppier (read: more popular) archetypes, Allison preferred to scrawl in her sketchbook and let her freak flag fly in true goth girl fashion. While she didn't fall into the traditional definition of goth fashion, Allison was all about attitude. Morose, artistic, and unrepentant, she embodied the unapologetic eccentricity of goth. 
Siouxsie Sioux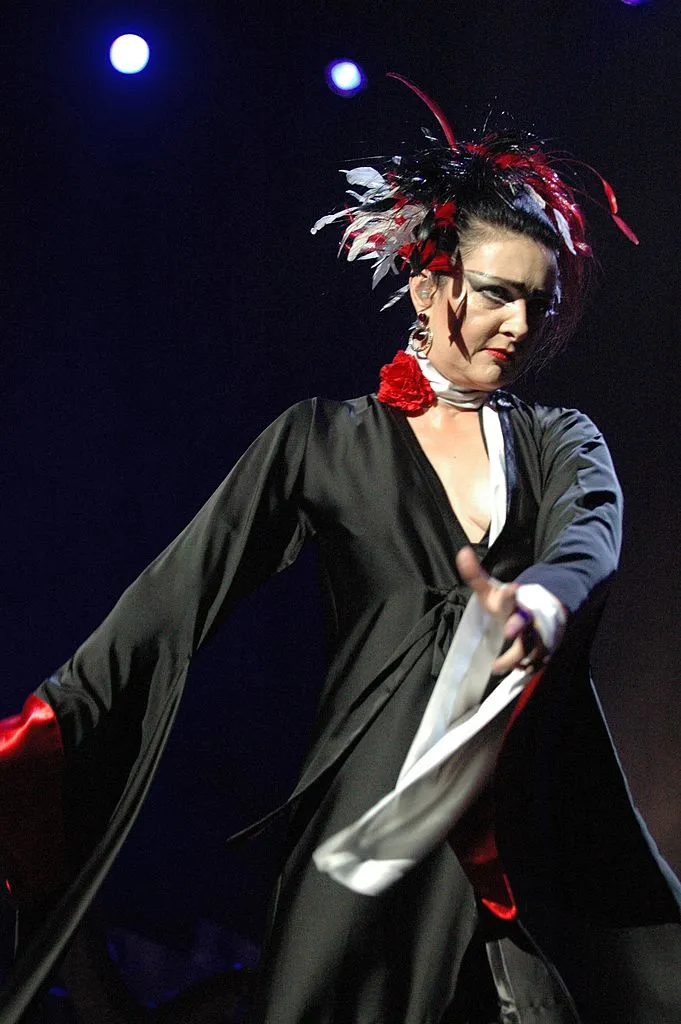 Hailed as the "godmother of goth," the dynamic Siouxsie and the Banshees frontwoman offered fellowship and boundless inspiration for raven-haired outsiders everywhere. Bringing fetish frocks out of the bedroom and into the spotlight, painting on garish and geometric makeup, and swathing herself in leather, Siouxsie turned goth fashion into covetable couture.
Morticia & Wednesday Addams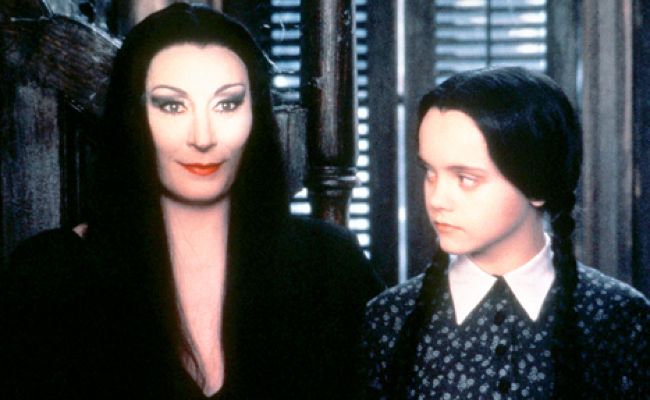 The Addams family were the OG goth clan, wearing their antiquated black ensembles and dwelling in the gray area between romance and death. Morticia and Wednesday Addams, though, reign as the queens of goth's fashion and sensibility. Morticia, a badass feminist matriarch known for her center-parted obsidian locks and classy floor-length gowns, served as the perfect fashion mentor for her dreary daughter, Wednesday, who was blessed with porcelain skin and a depot of shirtdresses. The creepy relatives redefined families and fashion with their spooky passions. The Addams Family creator, Charles Addams, said it best: "Normal is an illusion. What is normal for the spider is chaos for the fly." Preach.
Helena Bonham Carter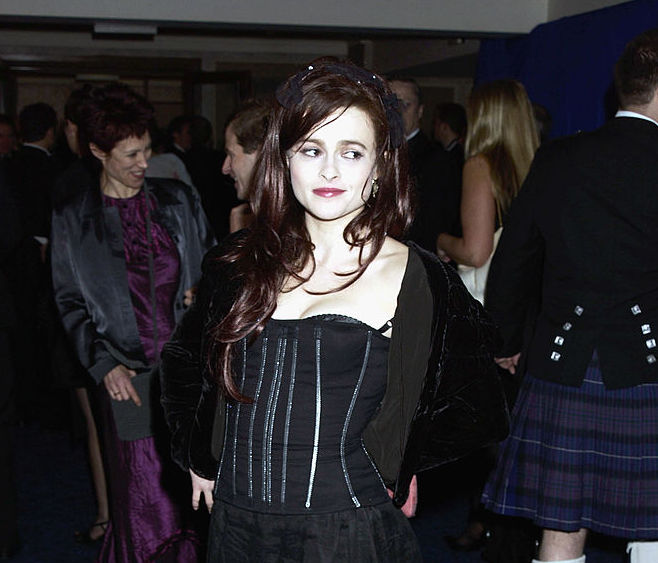 The drab darling of indie film has always embraced the frills and fads of goth, bringing dramatic Victorian frocks to the red carpet without qualms or apologies. Bonham Carter's off-duty style remains true to goth's commitment to individuality—chunky black boots, floral lace tights, and vintage accessories are mainstays in the Brit's wardrobe arsenal. 
Nico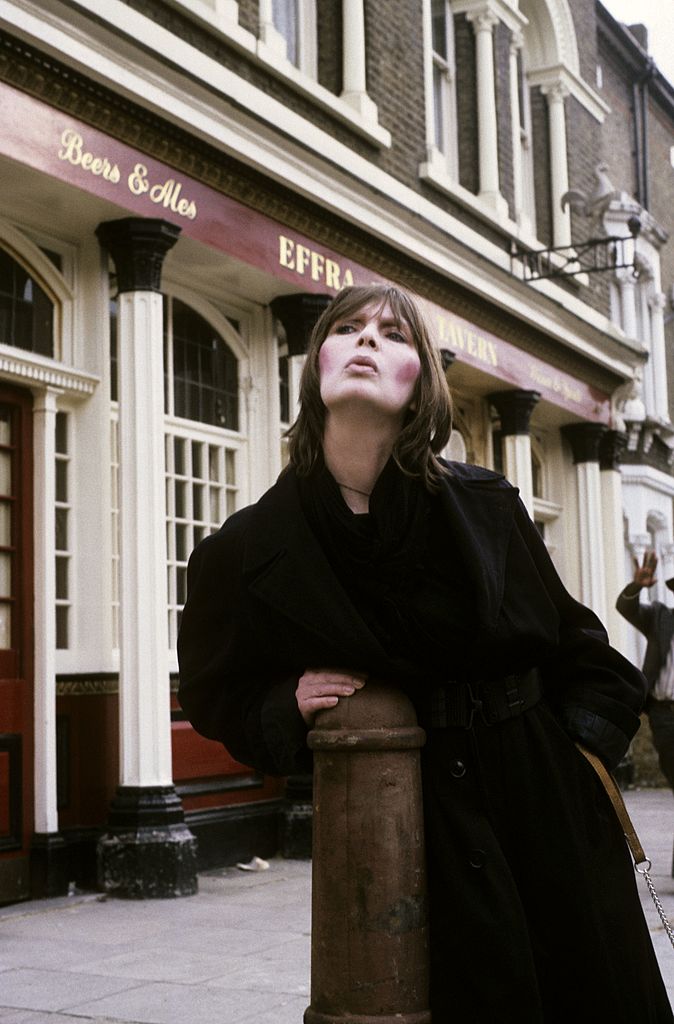 The German model-turned-Warhol muse didn't always walk on the dark side—she made her foray into New York's art rock scene as a blonde-haired, bug-eyed Chelsea Girl. Her sophomore album, The Marble Index, marked a sea change in Nico's creative output and is remembered as the first goth record. The chanteuse's glassy vocals and freshly dyed black frost strands helped to define the trajectory of goth fashion and music.
Winona Ryder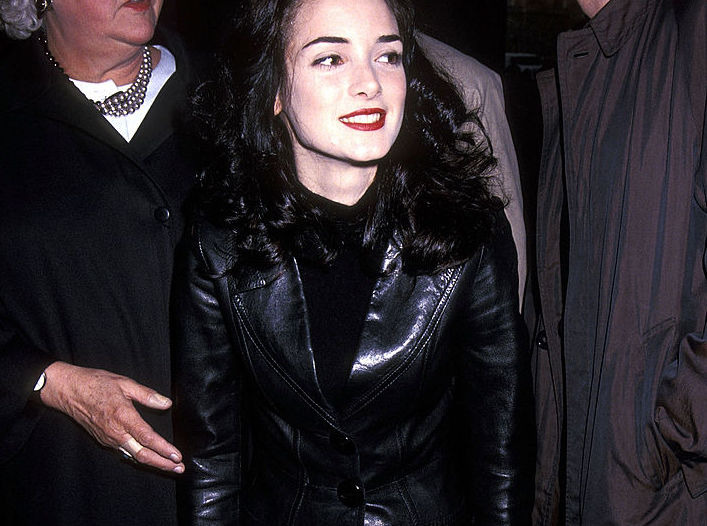 In the midst of high school torment, fueled by her witchy style, Ryder starred in the Tim Burton classic Beetlejuice. After its release, life was never the same for Ryder or goth girls everywhere. Deadpan demeanors, long parted bangs, and slashes of black eyeliner were not only acceptable in the mainstream—they were encouraged. Ryder would continue to change the face of cinema and the modern goth with films like Heathers, Girl, Interrupted, and Dracula.
Abby Sciuto in
NCIS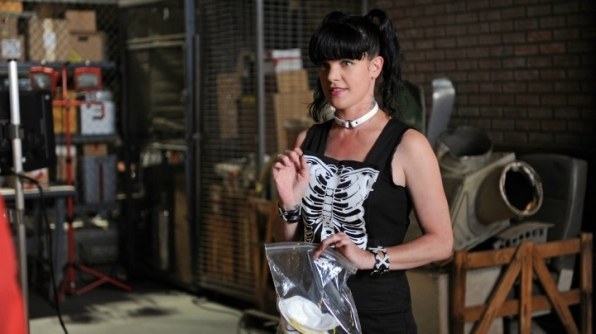 When workshopping the complex character of Abby, NCIS creator Don Bellisario's goal was to juxtapose goth's morose fashion inclinations with a chipper personality and prosperous professional life. And he was beyond-successful with the machination of Abby Sciuto, a forensic scientist who fancies lace parasols, leather chokers, and Bettie bangs. The intriguing duality between Abby's bold style and sunny disposition made the character one of the most memorable aspects of the forensic drama.
Lydia Lunch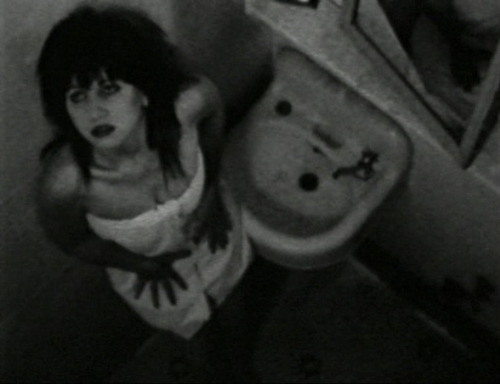 "I'm a goth mother. I was a goth at 14 in Rochester (New York) before goth existed, in '73," Lunch told Dazed of her fashion-forward beginnings. The high priestess of East Coast bohème has dabbled in music, art, and poetry, all beneath a tower of voluminous Elvira-inspired shag and torn 'n tattered clothing. Often adorning her hourglass figure with lingerie-inspired garb and and leather leashes, Lunch continued to blur the lines between subcultures—from punk, to goth, to S&M. She also brought her own unique touches to the goth toolbox, like a jolt of red lipstick and the occasional slash of animal print.