10 genius products you can buy on Amazon that will completely change the vibe of your house
You've done your summer cleaning and now you're in the process of doing some redecorating for fall. But as anyone who has attempted redecorating can tell you — home decor is expensive. That's why we compiled a list of 10 products you can buy on Amazon that can really liven up a space and make your home feel brand new.
Pair two or three of these Amazon finds together and you've got yourself a space that will have your friends begging you to share your home decor skills with them.
But if you want to keep your sneaky secret to yourself, our lips are sealed!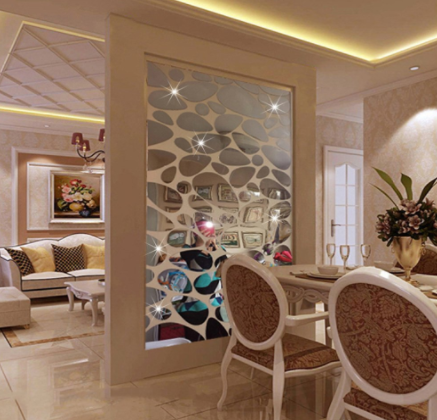 If you're looking to make a small space feel bigger, mirrors can do just that. Using stick-on mirror wall decals, like this set of 18 from TTSAM, can brighten and enlarge a room in a matter of minutes. These mirror pieces come with glue dot adhesive on the back making installation super simple. Buy one set for a small space, or double up for a larger display.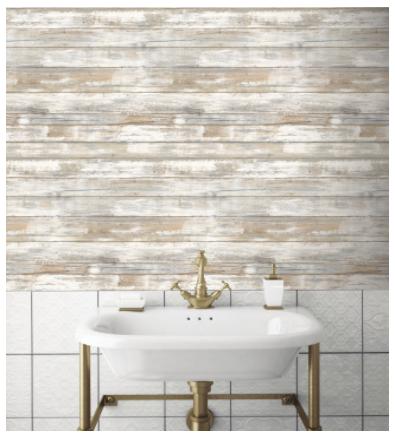 Decorative wallpaper can cost you a chunk of change to install. Plus, if you're living in a rental, wallpaper is usually out of the question. This peel and stick wallpaper, though, is a cost-effective and removable option to fancy up any space. Each roll of this wood-pattered wallpaper covers 20.18 square feet. You can also use this stuff to freshen up furniture or line cabinets and drawers.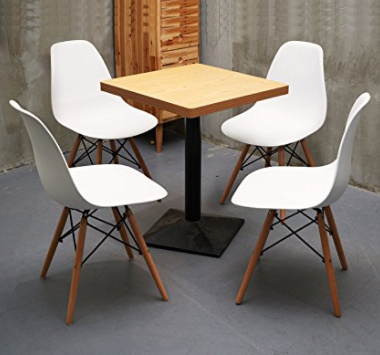 For under $85 you can get 4 mid-century modern-style dining chairs, which is a great deal. These chairs have been ergonomically designed to support your back and the set comes with a one year warranty if you're not satisfied. You'll have to assemble these guys yourself, but the price makes the assembly worth it.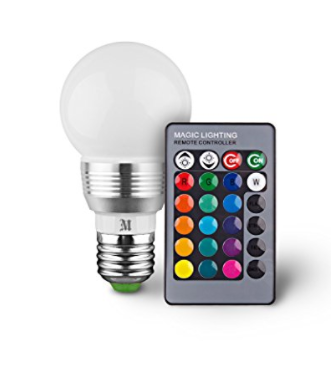 Mood lighting just got a lot moodier! This color changing lightbulb comes with an easy-to-use remote control and the bulb itself can fit into any existing light fixture. Picture your future parties, romantic nights in, and spa days bathed in soft, unique mood-altering light. It doesn't get much cooler than this.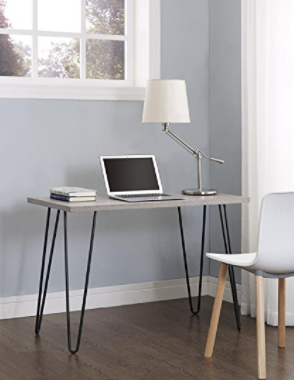 To match the mid-century modern chairs you just purchased, check out this retro metal-legged desk to go with them. This super clean, streamlined computer desk is great for those who work from home or enjoy having a separate space for computer work. You can assemble this piece yourself at no extra cost, or hire an expert to assemble the desk for an extra $94.29.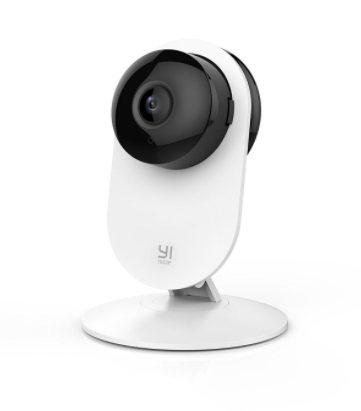 This item is less home decor and more home security. The YI wireless security camera records in 1080p and sends alerts to your phone based on it's motion detection system. The footage is stored via the YI Cloud and is easily hooked up via Wi-Fi to your computer and phone. The fact you can have peace of mind for under $60 is pretty great.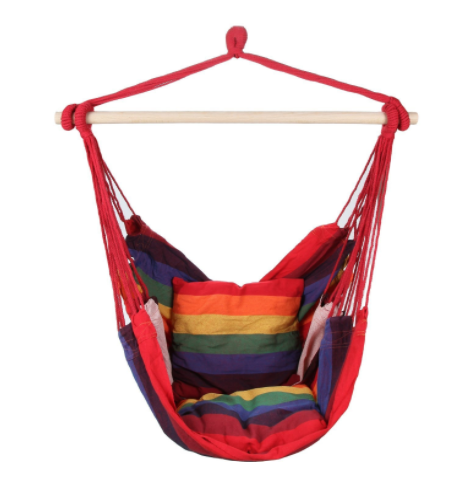 Available in a rainbow pattern, blue stripes, or simple white, this hammock chair by ARAD is not only comfortable but can make your living room or bedroom look super hip and laid back. Imagine taking a nap or reading a book in this comfy little cocoon — it seems like heaven to us! Relaxing just became a lot more fun.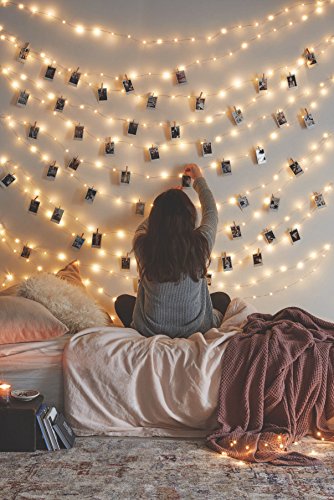 Whether you're looking for an impromptu headboard, a new way to display photos, or a different method for dividing spaces in your home, this set of icicle curtain lights is perfect for all of the above. Use clothes pins to attach polaroids or printed photos to each strand or hang these lights by themselves to add a bit of magic to any room.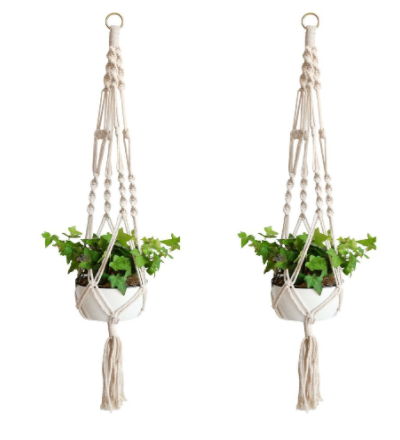 For inside or outside use, these bohemian crochet plant hangers are great space-savers when it comes to displaying your fave greenery. The classic woven design hugs your plans and keeps them safe from being toppled over. Plus for less than $14, you get two hangers, which may just be the deal of the century.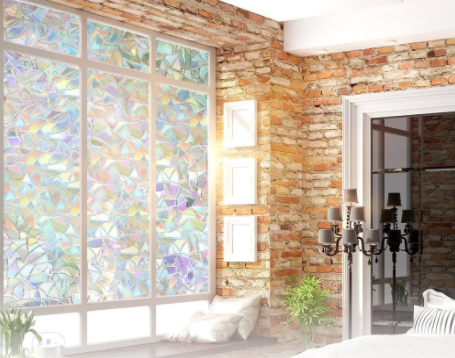 If you're tired of having your neighbors all up in your business but don't want to block out the natural light with curtains, these window films might be the perfect compromise. For less than $15 you can buy a 23.6 inch by 78.7 inch roll of this beautiful rainbow static-hold, completely removable film, which is perfect for apartment dwellers. We're also picturing this in a bathroom window and wow the mermaid vibes are real. (We also recommend you check out this pebble finish film as well).
Honestly though — what would we do without Amazon?