10 candy-flavored cocktails because being an adult has some advantages on Halloween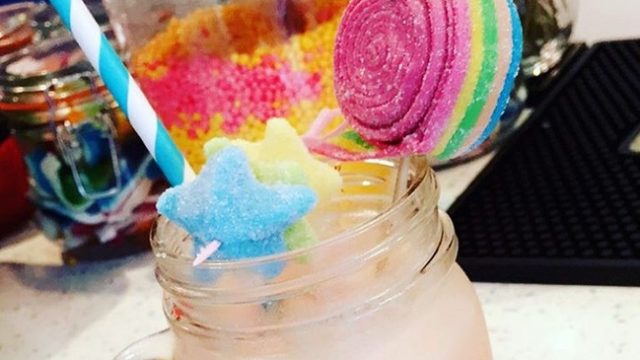 As costume-clad children roam the streets of your neighborhood while trick-or-treating on Monday, they'll be having the best time ever. Because CANDY. But that doesn't mean you shouldn't also be having the best time ever. Which is why we've rounded up some of the most tempting candy cocktails from Instagram, because we care about you and your level of enjoyment on Halloween.
Candy cocktails are exactly what you'd expect them to be — delicious alcoholic beverages garnished with candy.
So basically sugar on top of sugar on top of sugar, which is obviously the point of Halloween.
People on Instagram can be ridiculously talented, and their candy cocktail making skills are no exception.
1. Here's a cotton candy martini at Dylan's Candy Bar Café that likely tastes as AMAZING as it looks:
2. We're definitely on board with gummy candy garnishes:
3. A smorgasbord of candies in this cocktail:
4. How to make a Black Russian cocktail even more delicious… add Reese's:
5. There's no going wrong with adding Jolly Ranchers to a fruity cocktail:
6. All the yes for the Sweet Tart martini:
7. We don't know what's happening in this cocktail, but we're not mad about it:
https://www.instagram.com/p/BLa-9MehzL8
8. Gummy Bears instantly make any cocktail adorable:
9. Are you thirsty yet?
https://www.instagram.com/p/BH4haynjEDV
10. Everything about this candy jungle says "I'm going to have a great Halloween."