This is the #1 healthy soup on Pinterest, and excuse us if we slurp this one like mad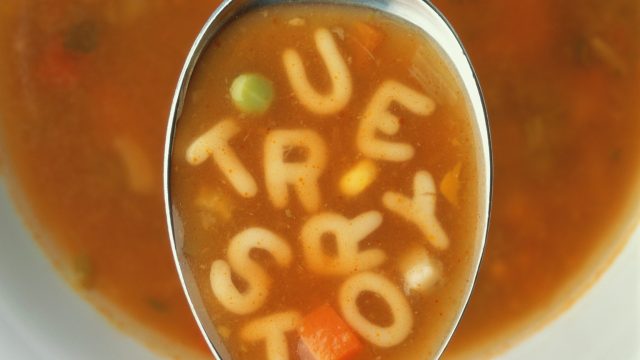 The holidays may be over, but there are still many reasons to cozy up by the fire. When the weather's cold, there's one thing we all deserve to snuggle up with: a hearty, warm bowl of soup. If you're not much of a cook, allow us to let you in on a little secret. Making soup is very, very easy. Like hilariously easy. If you need some cooking inspiration, the #1 healthy soup on Pinterest at the moment is Slow Cooker Chicken Tortellini Soup.
It's a simple recipe that allows you to throw everything into the slow cooker in the morning, and just go about your day as it simmers away. All you need is chicken (or a vegetarian/vegan substitute!), spices, some veggies, broth, and cheese tortellini, of course. Uh, our mouths are watering rn.
Did you know that January is National Slow Cooking Month? And National Soup Month? You have no reason not to try this recipe. It didn't make it to #1 by accident, after all. Pinterest folk are positively loving how easy and nutritious it is, not to mention the sinful mouthfuls of tortellini you get at every turn.
Here's another variation called Creamy Chicken Spinach & Mushroom Tortellini Soup, and although it's not made in a slow cooker, it looks decadent all the same:
This one is a bit heartier, as it's got heavy cream and milk in it, but if you live in an extra cold climate, this soup might be just the trick for those oh-so-chilly nights.
Some other soups that have been spreading like wildfire on Pinterest include Thai Shrimp Soup, Cheesy Vegetable Chowder, Crockpot Green Chicken Chile Enchilada Soup, and Wonton Soup, just to name a few. So go celebrate this special month, and crank up that slow cooker.